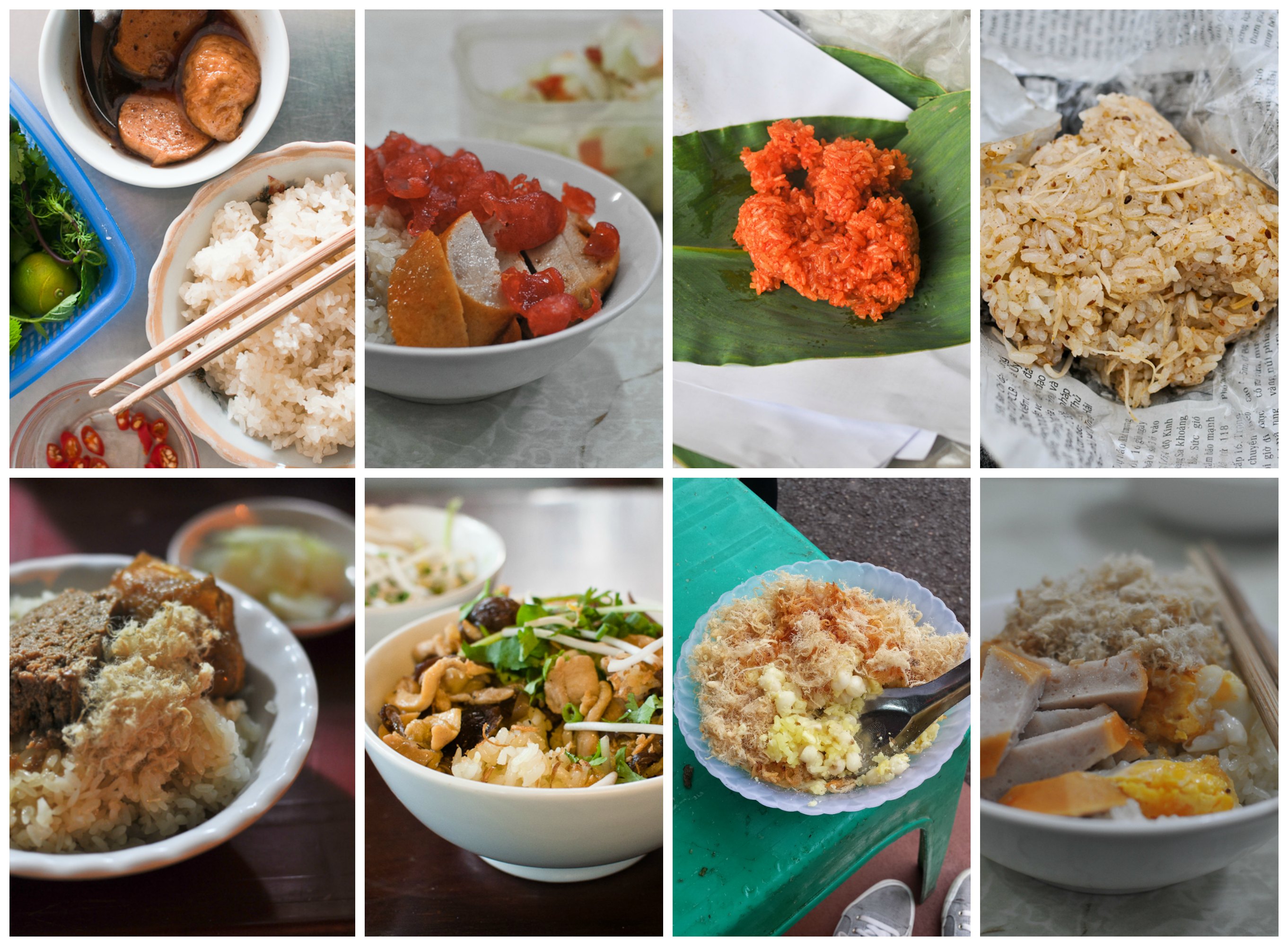 It is so blissful to eat with your hands. Touching the food, kneading, tearing, licking it's sticky, tasty juices from your fingers… Oh, how I love eating with all my senses!
I found myself a simple yet delightful pleasure in Vietnam – I just love chewing on small bites of xoi forming them into doughy, tiny balls. Maybe you did that with freshly baked bread rolls when you were kids! So this is my way of recalling this favourite way of eating warm, heavenly scented baked goodies.
nếp cẩm is a special range of rice which after soaking and steaming transforms into glutinous yet firm sticky rice. There is so many tastes and colours that even though I ate and cooked a lot of them already, there is still plenty to discover! They cost 10 to 20.000 vnd (0,5-1$) and most often are sold next to schools and kindergartens in the morning or on the busy streets in the evenings. Although each xoi might differ the food will always have the same gummy consistency that makes you enjoy chewing on each bite until the very last drop of its taste.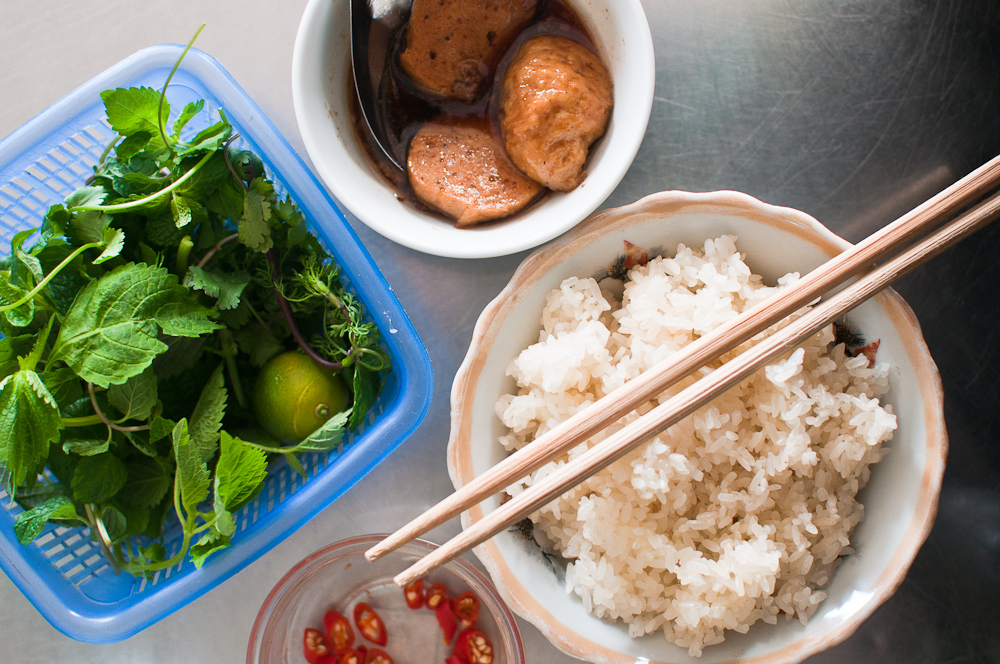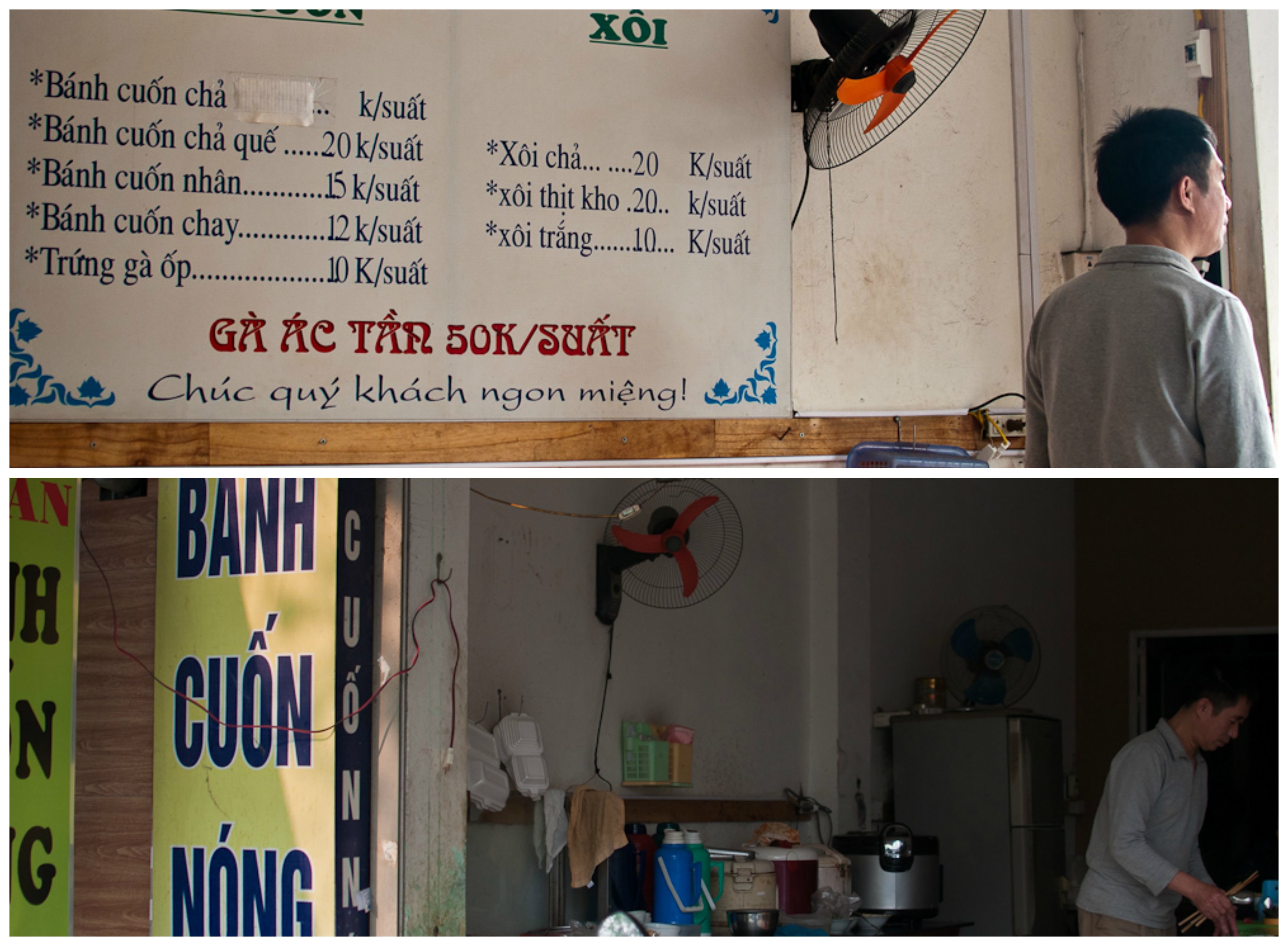 Xoi Cha/ad.: 1 Xuân La, Tây Hồ, Hà Nội/20.000 vnd
Open in the daytime. As they serve banh cuon there is always a basket full of herbs on the tables and I love to add them to my xoi. This one is with meat patties and most importantly – plenty of sauce! You don't want to forget about the sauce when you eat savoury xoi, it brings it to another level!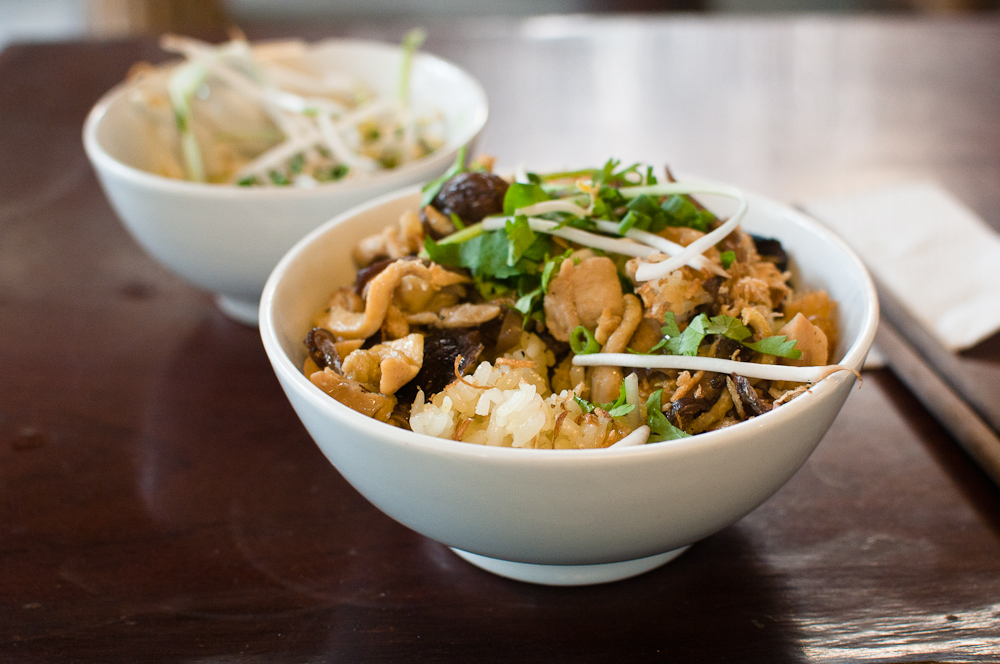 Xoi ga/3 chi em/Dang Thai Mai, Tay Ho, Hanoi/35.000 vnd
The most expensive one but worth the money. Comes with a lot of tender chicken meat, mushroom and crunchy shallots. Herbs upon request.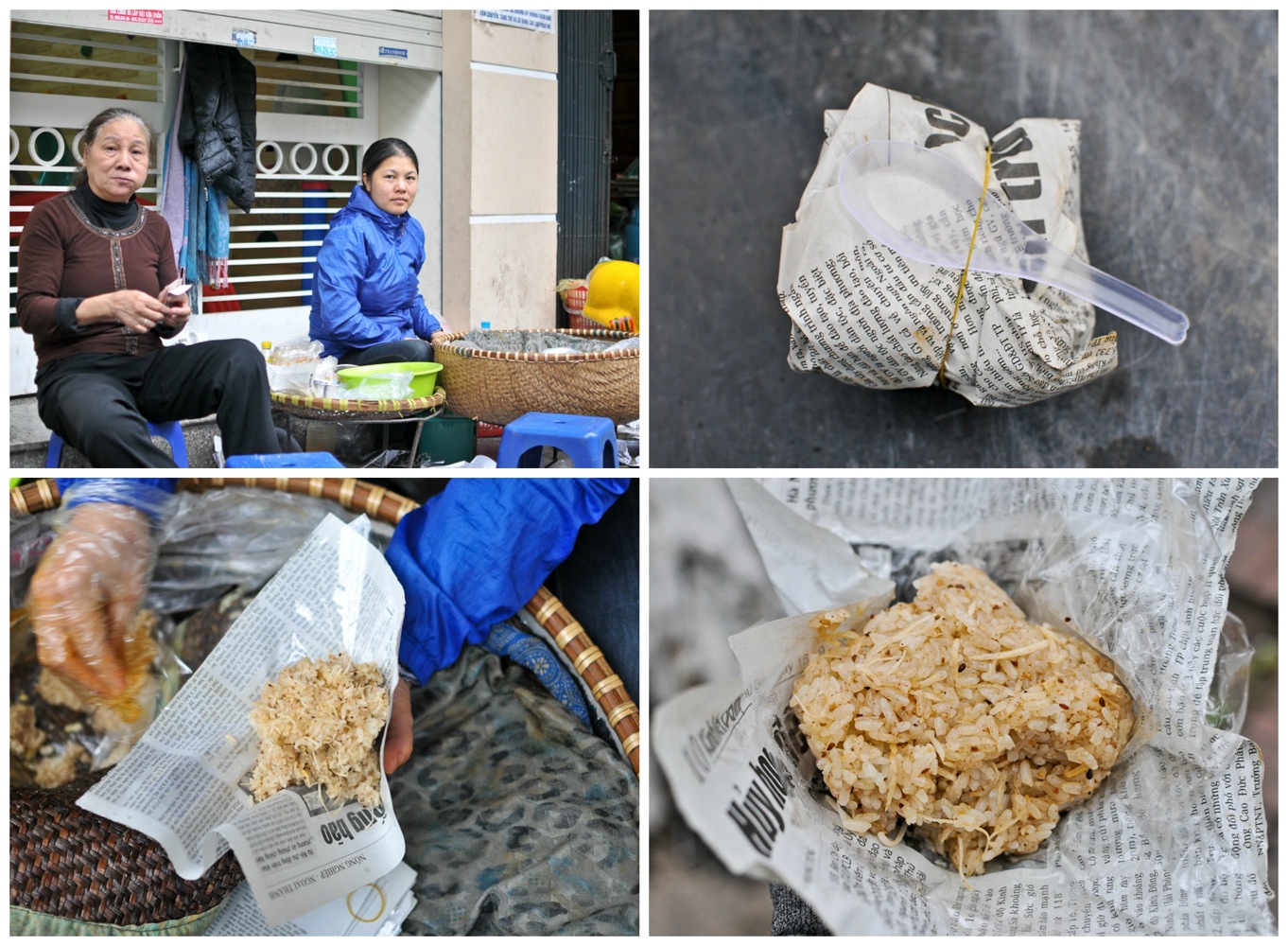 Xoi dua/in front of the kindergarten, 52-54 Hang Giay, Hoan Kiem, Hanoi/10.000 vnd
It has coconut milk in it and is topped with coconut shreds and sesame seeds. (Early) mornings only!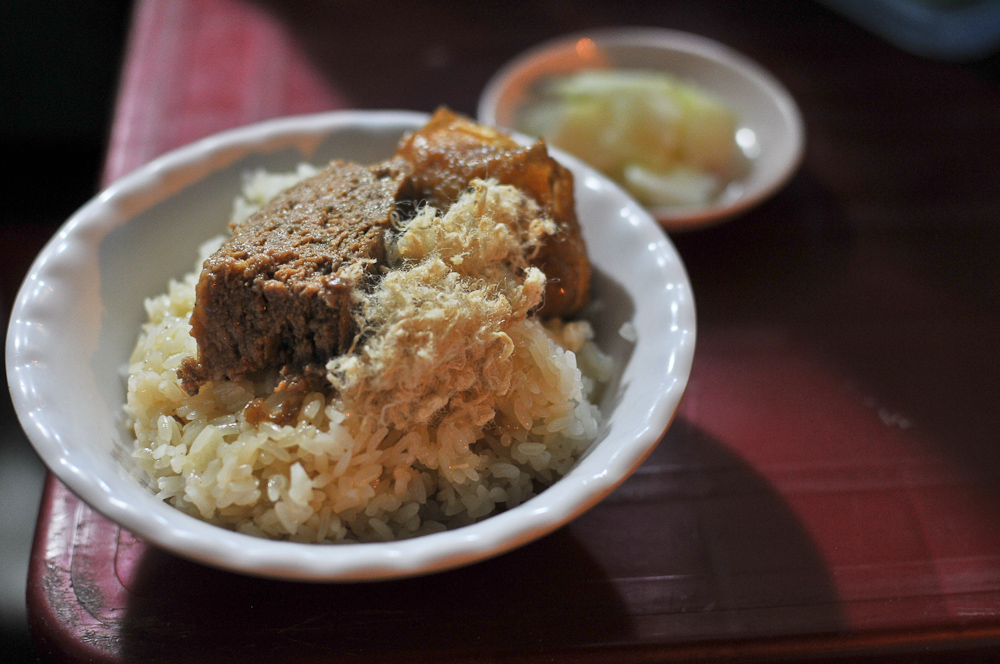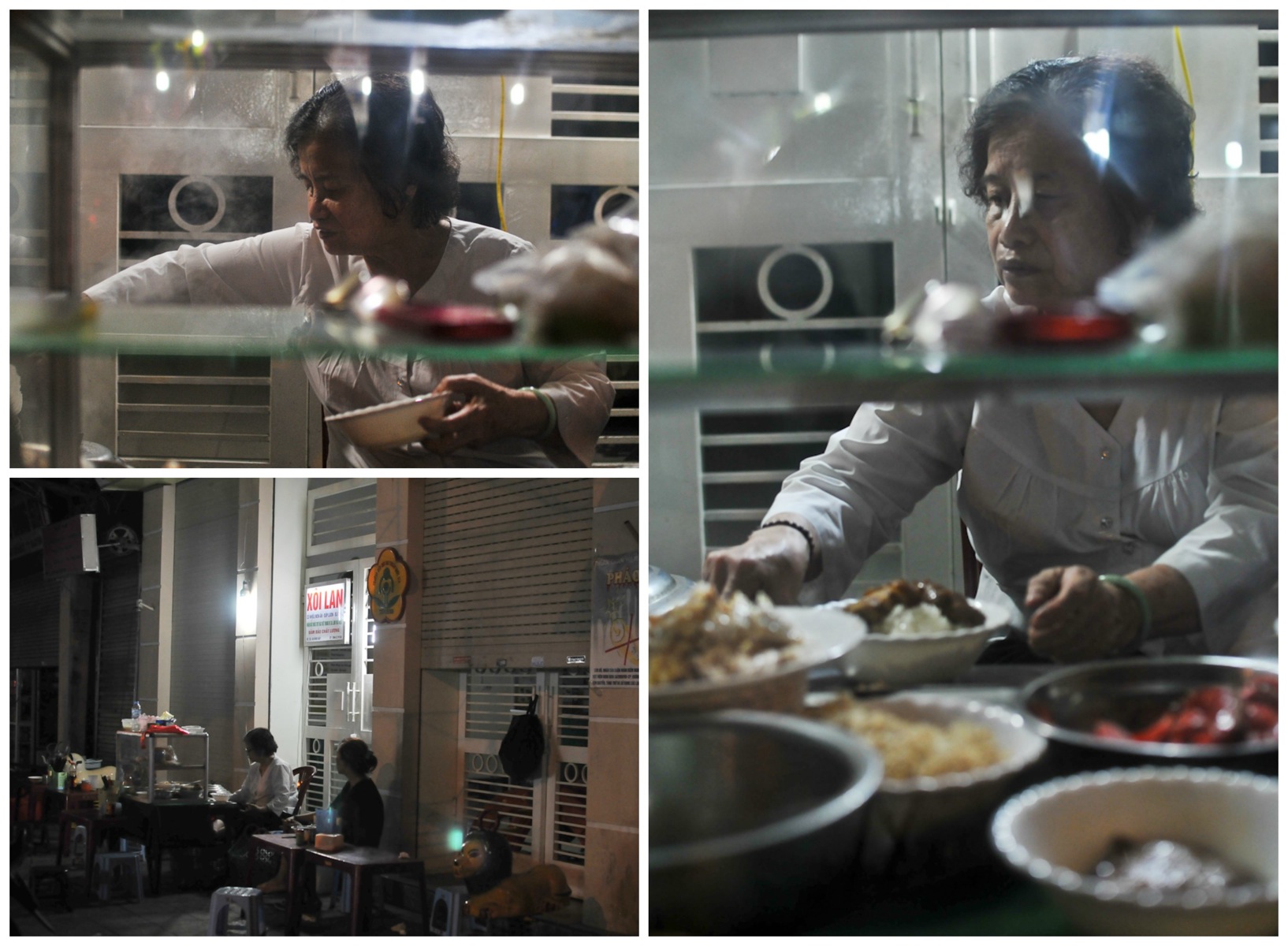 Xoi thit/Xoi Lui/in front of the kindergarden, 55-57 Hang Giay, Hoan Kiem, Hanoi/10-20.000 vnd
In the evening an old lady opens her stall at the same place as above. She sells a variety of meat and egg xoi with spicy and crunchy green papaya slices on the side.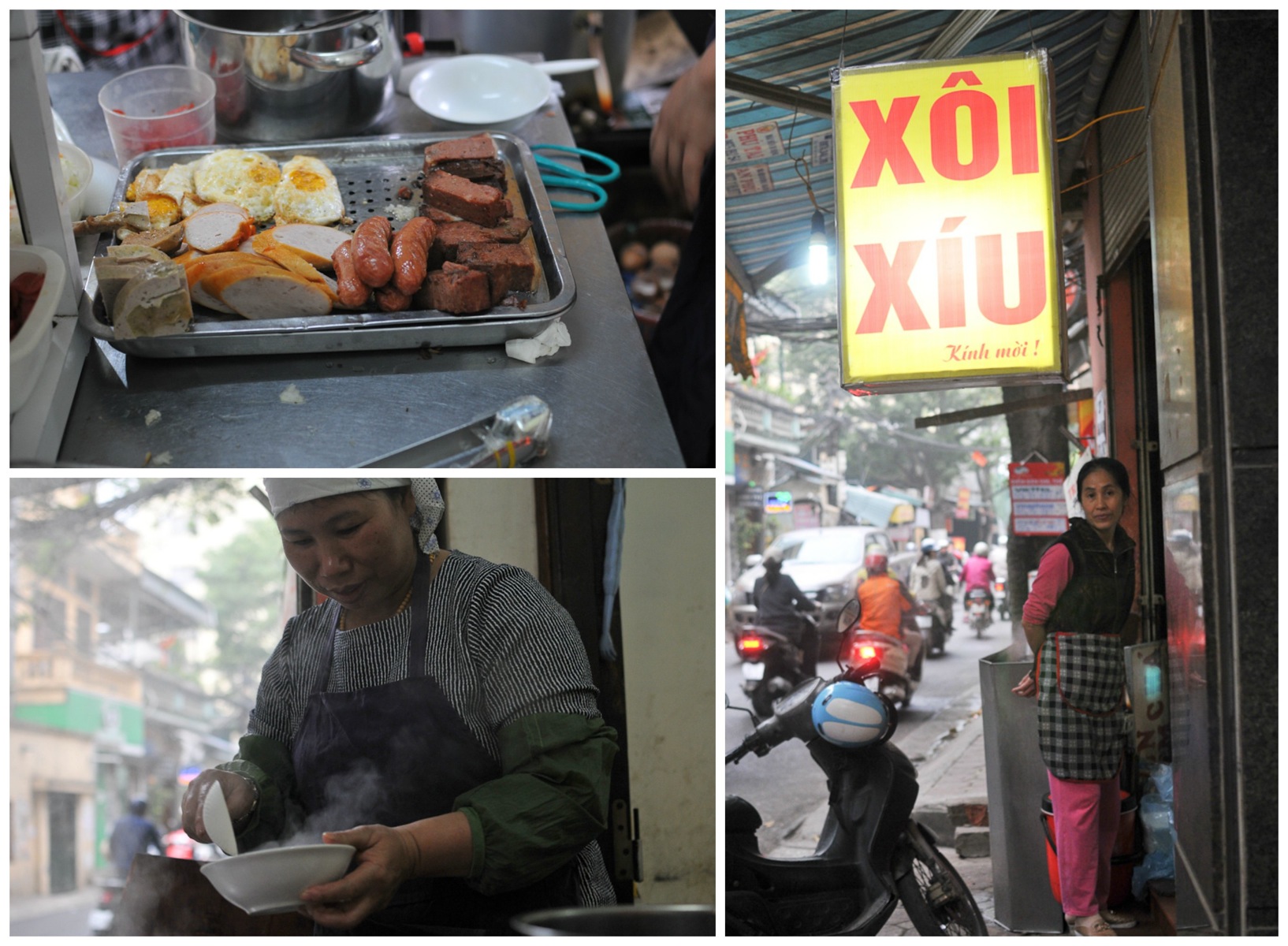 Xoi thit/Xoi Xiu/Yen Phu, Tay Ho, Hanoi/10-20.000 vnd
Always busy and very tasty. Choose what you want with your rice by pointing with your finger. It can be fried egg (trung ram), meat patties (cha), sausage (xia xich), dried&shredded pork meat (ruong), pate and other varieties. There is alway a box of spicy green papaya on a table and you can add as much as you like. Open from early morning until lunch, then from early evening till late.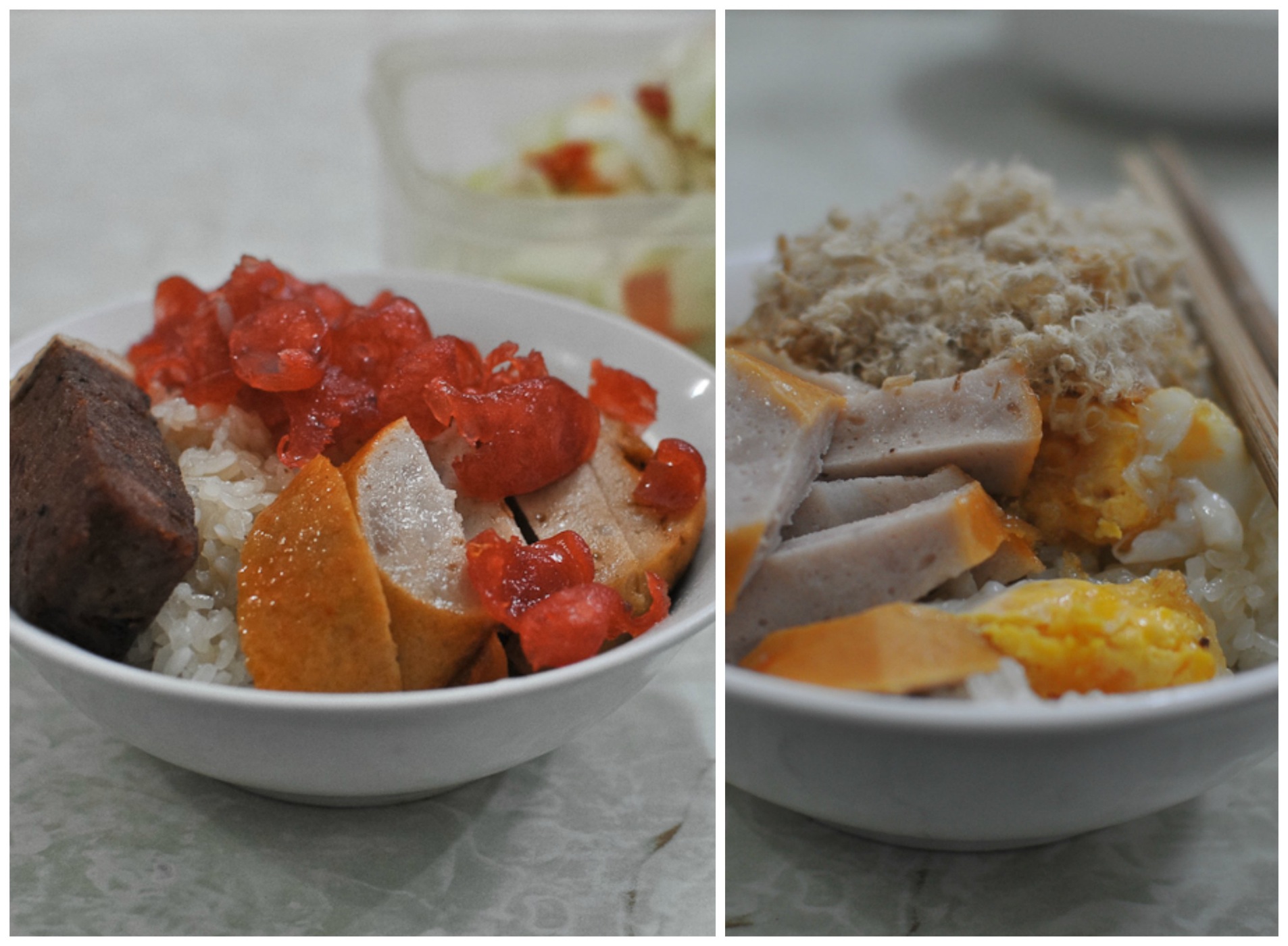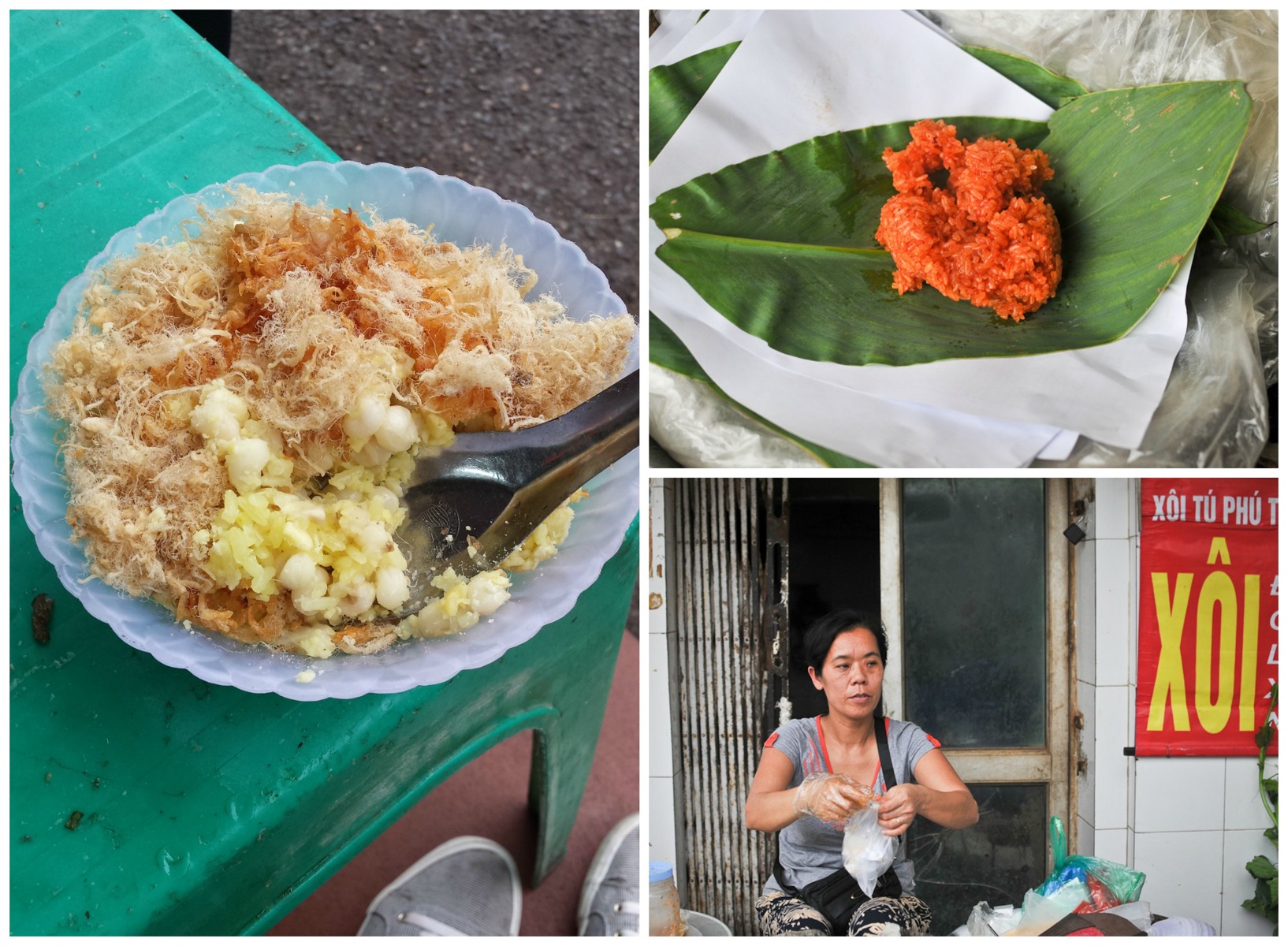 Xoi gac, xoi ngo/ad.: Au co, next to 124 Au Co lane, Tay Ho, Hanoi/10.000 vnd
This lady starts selling early morning until she sells everything. She has 5 variations, by far I've tried the sweet, red one coloured with gac fruit seeds and the combination of sticky rice with glutinous, Vietnamese corn with an addition of mung beans and fried shallots (ngo).