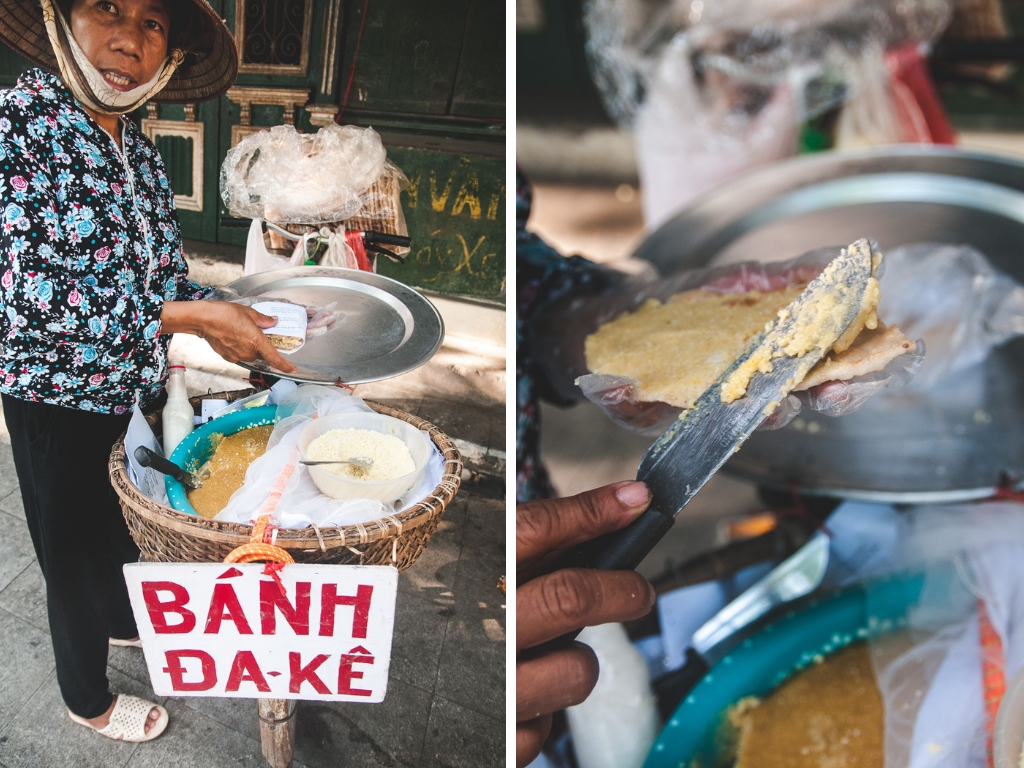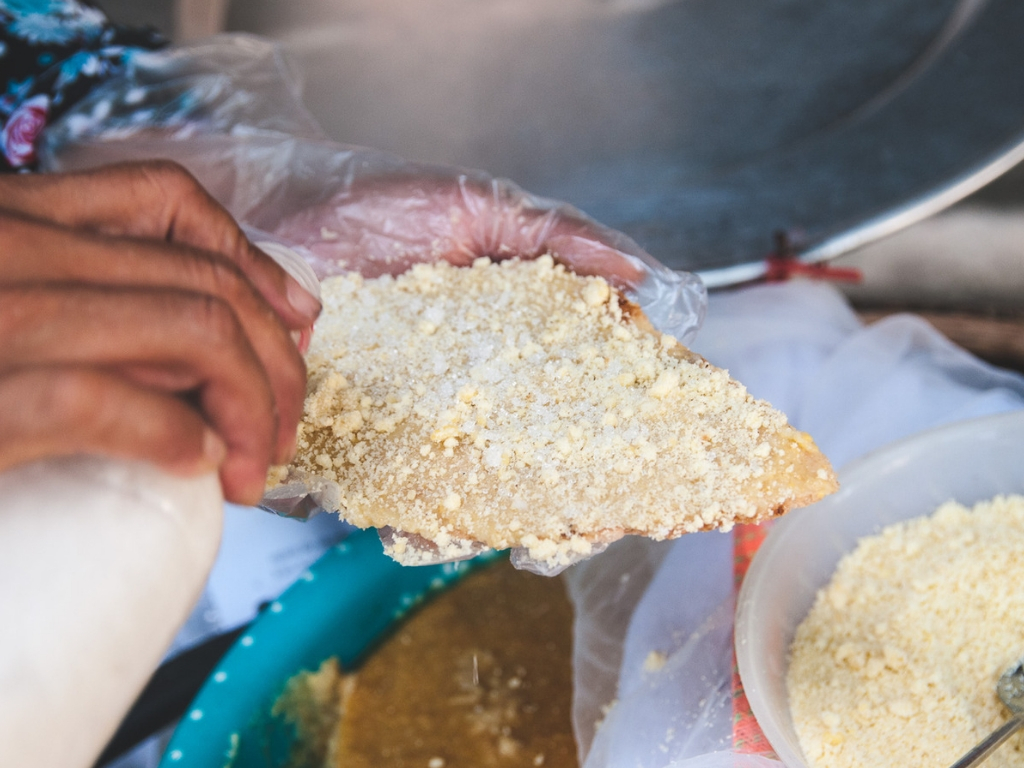 Banh da ke covered with sugar crystals from the street vendor, Hoan Kiem, Hanoi.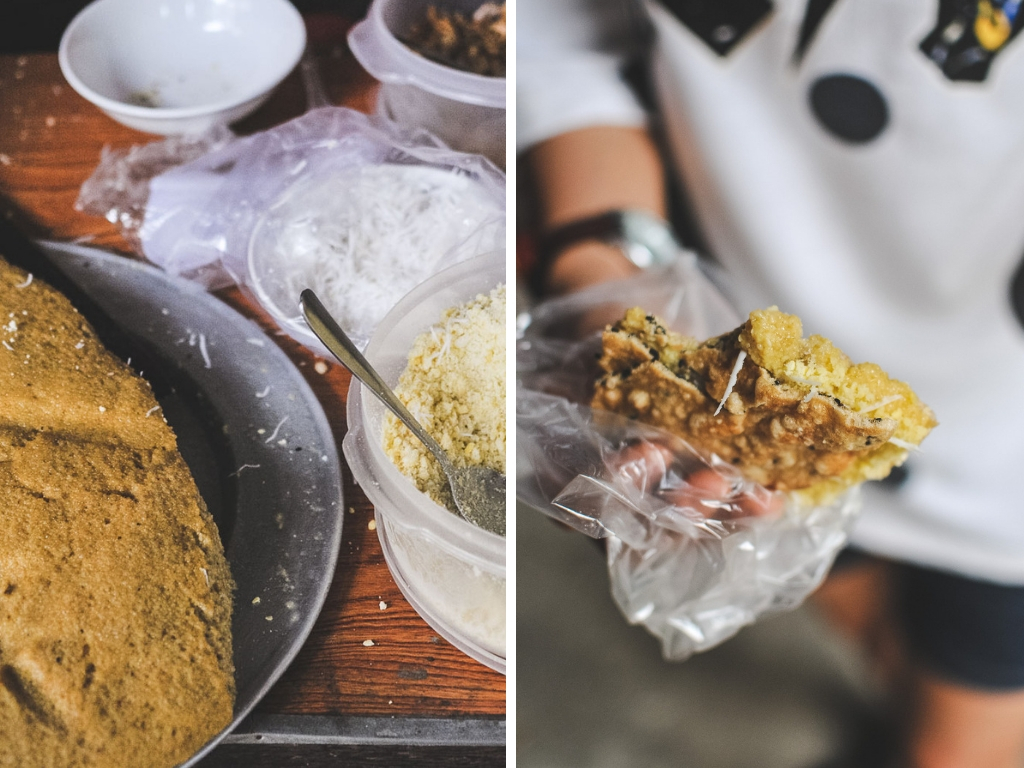 Millet snack at the Cat Ba Market, Cat Ba Island
Millet – one of the new superfoods, queen of detoxing diets, mono-diets, proteins packed friend of vegans and vegetarians. When I bring its name somewhere outside of Poland or health conscious groups I usually face a lack of comprehension. It looks to me that the world doesn't know much more than oats and muesli, occasionally recognising South American quinoa but keeping the folder 'groats' without any files in it.
World be the World but it seems that Vietnam has some hidden treasures and it doesn't feed on rice only! After a couple of months in Hanoi I discovered, to my utter surprise that in this Asian country, so far from "groaty" Eastern Europe, people eat millet. It's called (cây) kê and has much smaller grains which makes it quick to cook and very creamy like. What is it then that the clever Vietnamese cooks thought of? They made it into a paste and used to fill the sandwich like snack called banh da ke. Between two pieces of a rice cracker, you'll find a layer of millet paste, mung beans spread and a sprinkle of sugar and coconut shreds (occasionally). It's most easily found in the mornings at the busy markets or from the bicycle vendors and costs 5000-7000 vnd (0,2-0,3$). Yet another dish at the neverending list of Vietnamese foods :).