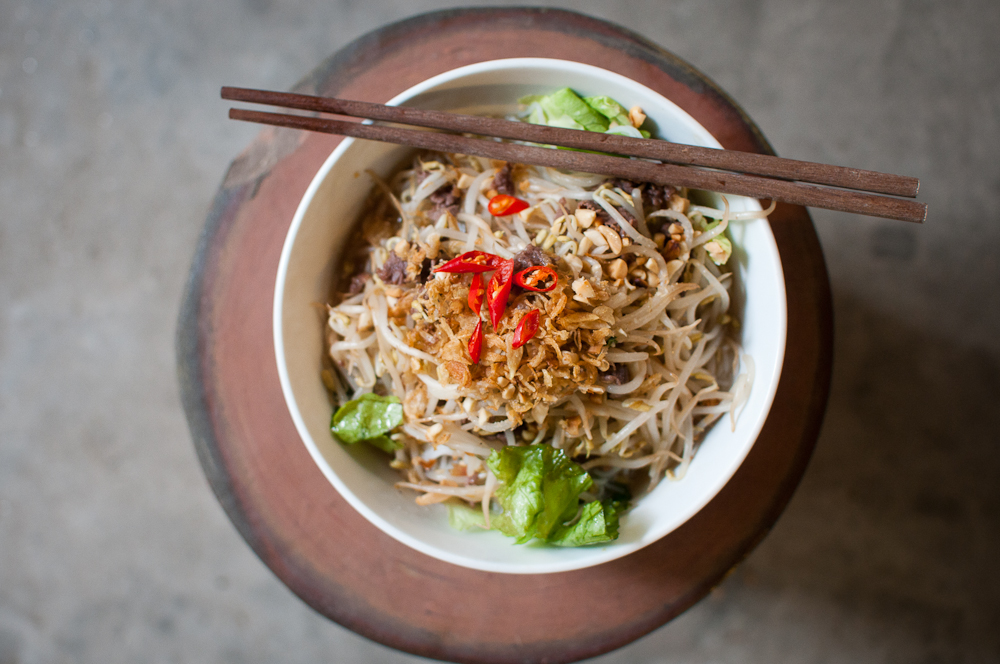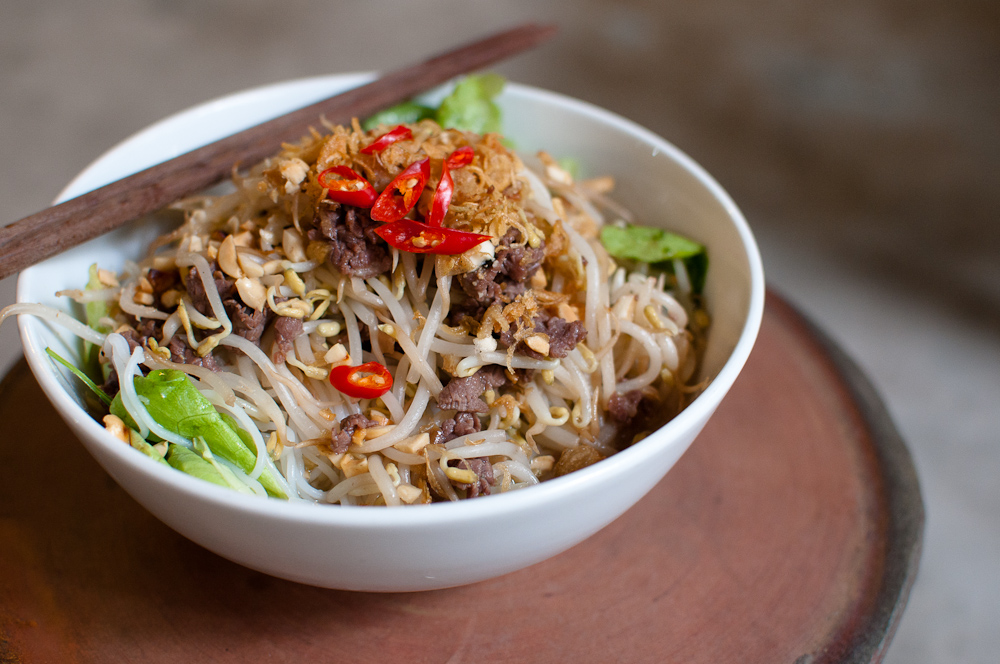 Delicious and big serving of bun bo nam bo za 40.000 vnd. Second most popular dish just after com bin dan.
Green alley down in Tay Ho district. When you enter you can still feel the beat of the city, their construction works rattles to the right, kids make noise on the way back from school, young football fans kick the ball behind the wall. Opposite the food stalls smell with grilled beef, sizzle with fried rice and invite for lunch with the chopping, gashing and slashing music. The further we go, the more Dang Thai Mai Street comes quiet, greens to become lazy at some point. The lunchtime is a moment, when things changes and it's especially because of one place – the Pho 3 Chi Em a.k.a. 3 Sisters spot. And it is 3 lady relatives indeed. With big smiles, the basic understanding of English and the cosy atmosphere they provide, the place is amongst the favourite lunch spots in the area. Especially for the expats, but luckily also local citizens come over for tasty, healthy and filling food. The decoration is exceptional with bamboo walls and bells hanging from the ceilings, comfortable wooden armchairs and plenty of green plants giving it a garden vibe. The menu is short – pho bo, bun bo nam bo and sticky rice with chicken (xoi ga) plus fruit smoothies and coffee. But the thing that draws crowds is the ever-popular lunch dish – com bin dan. Simple, white rice cooked to perfection plus multiple choice of super tasty foods – a variety of cooked and fried eggs, a whole range of cooked, braised and fried meats, crispy tofu, spring rolls, vegetables. Hard to choose just a couple of those. To eat here, you will pay a little bit more than in regular com bin dan spots, but this place is perfect to spend even a couple of hours – I like to come here sometimes for lunch and then sit working on my computer, sipping on a cold yoghurt coffee (sua chua ca phe) for hours. It opens around 11am and closes around 3pm (the food finishes a little earlier but you can still get a coffee – this is based on my observation only, as I both eat here and pass this place very often). Definitely worth visiting.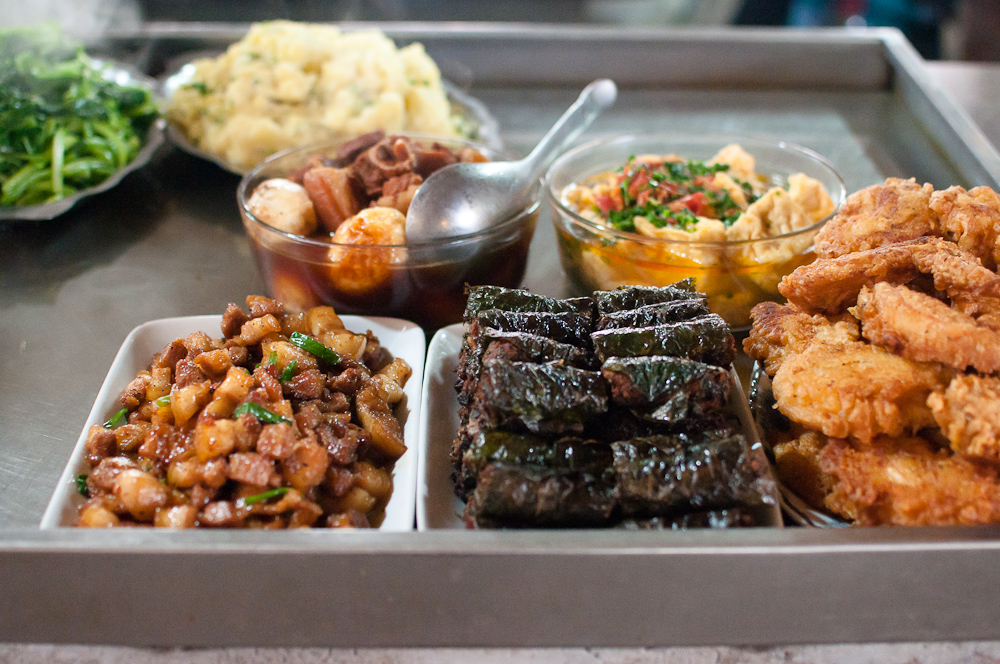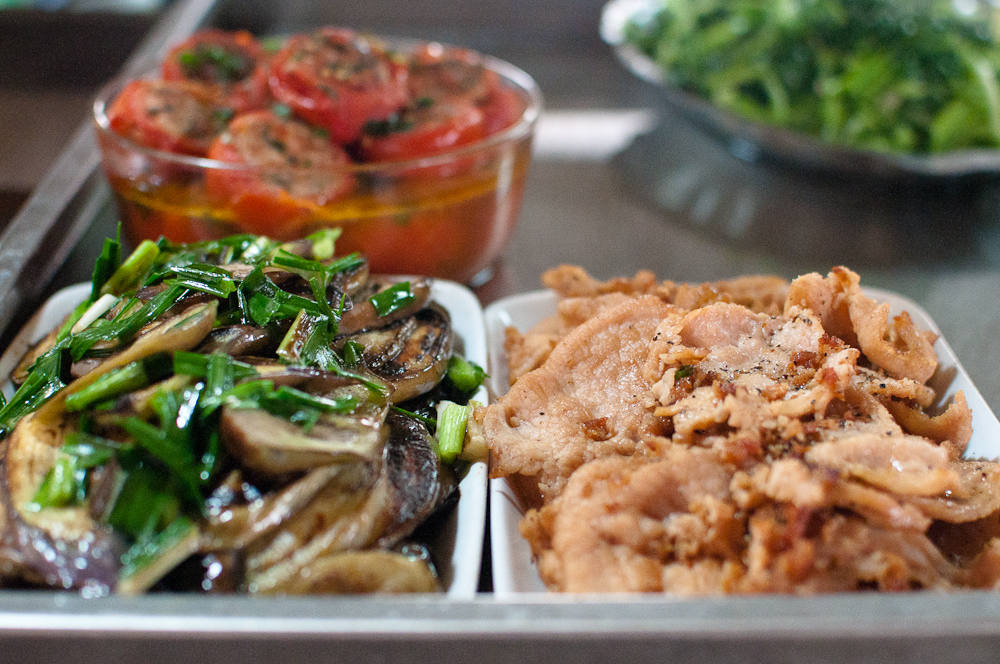 Hungry man treasures waiting to be eaten.Com + thit kho tau, dau phu sot ca chua, bo la lot, ca chua nhoi thit, ca tim nuong, rau muong xao toi i lac rang muoi. 40-50.000 vnd.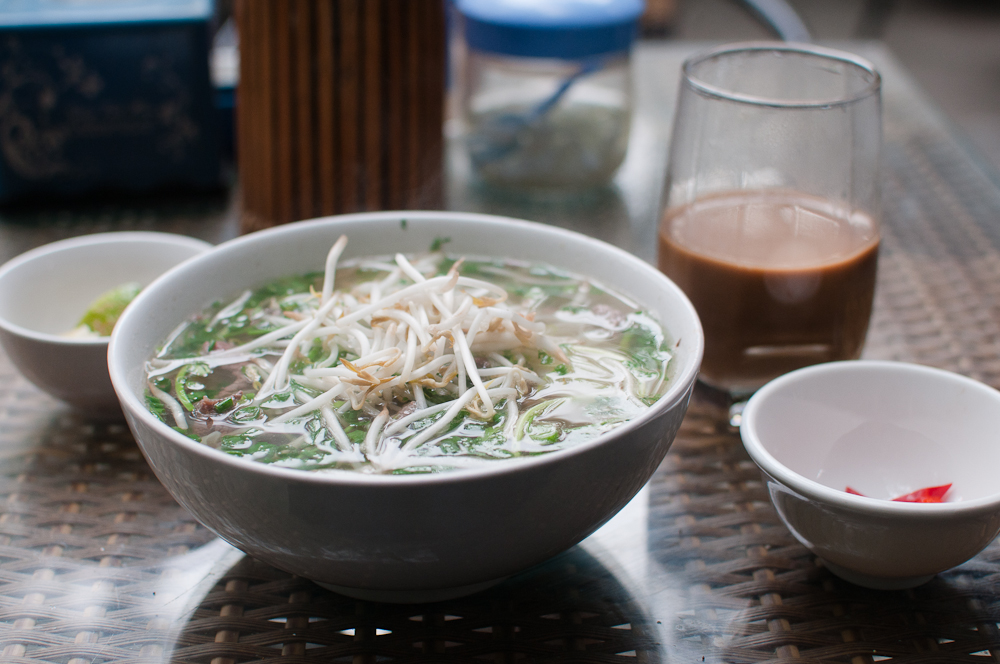 Pho bo does not meet the standard, but there are so many other places in the area to grab it. While xoi ga (sticky rice with chicken and mushroom) is so delicious you'll eat it up!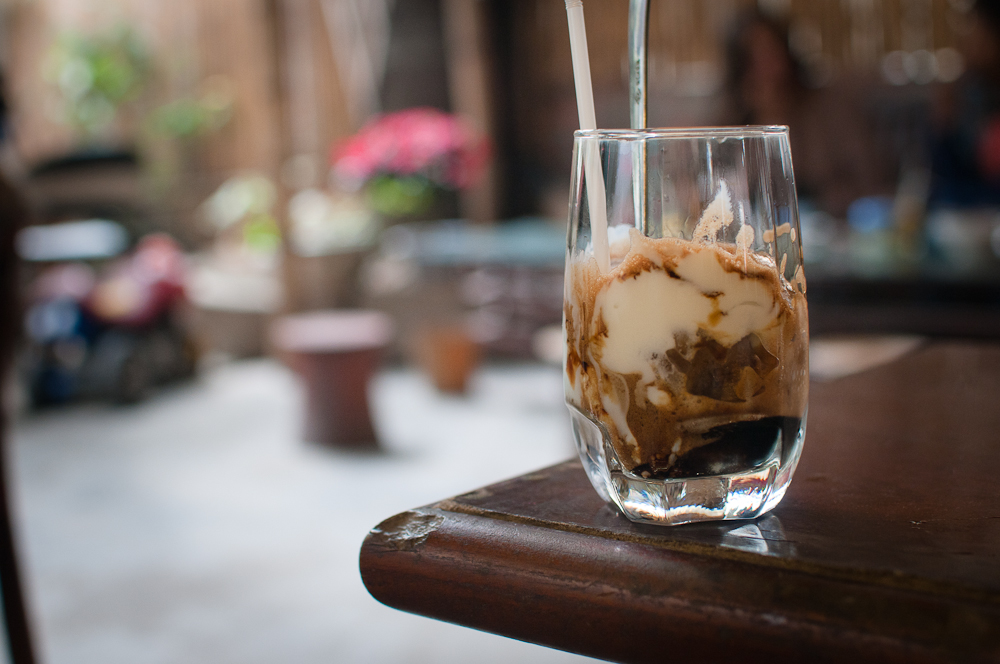 Simple yet delicious joghurt coffee. 20.000 vnd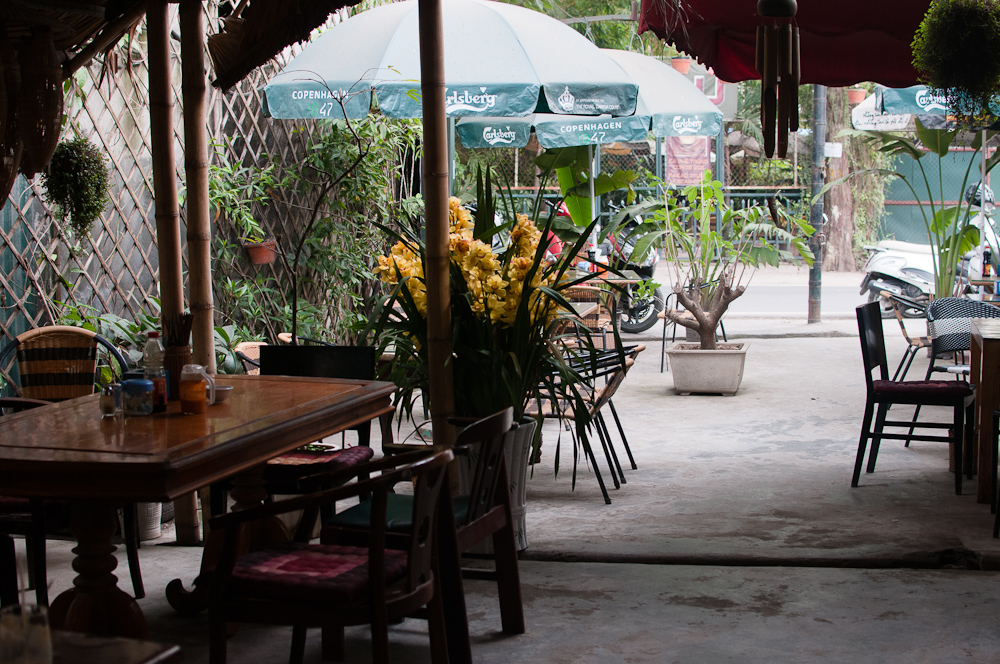 3 Chi Em, 18 Dang Thai Mai, Tay Ho, Hanoi. Open from the morning till afternoon, com binh dan buffet served from 11 to 1-2pm.