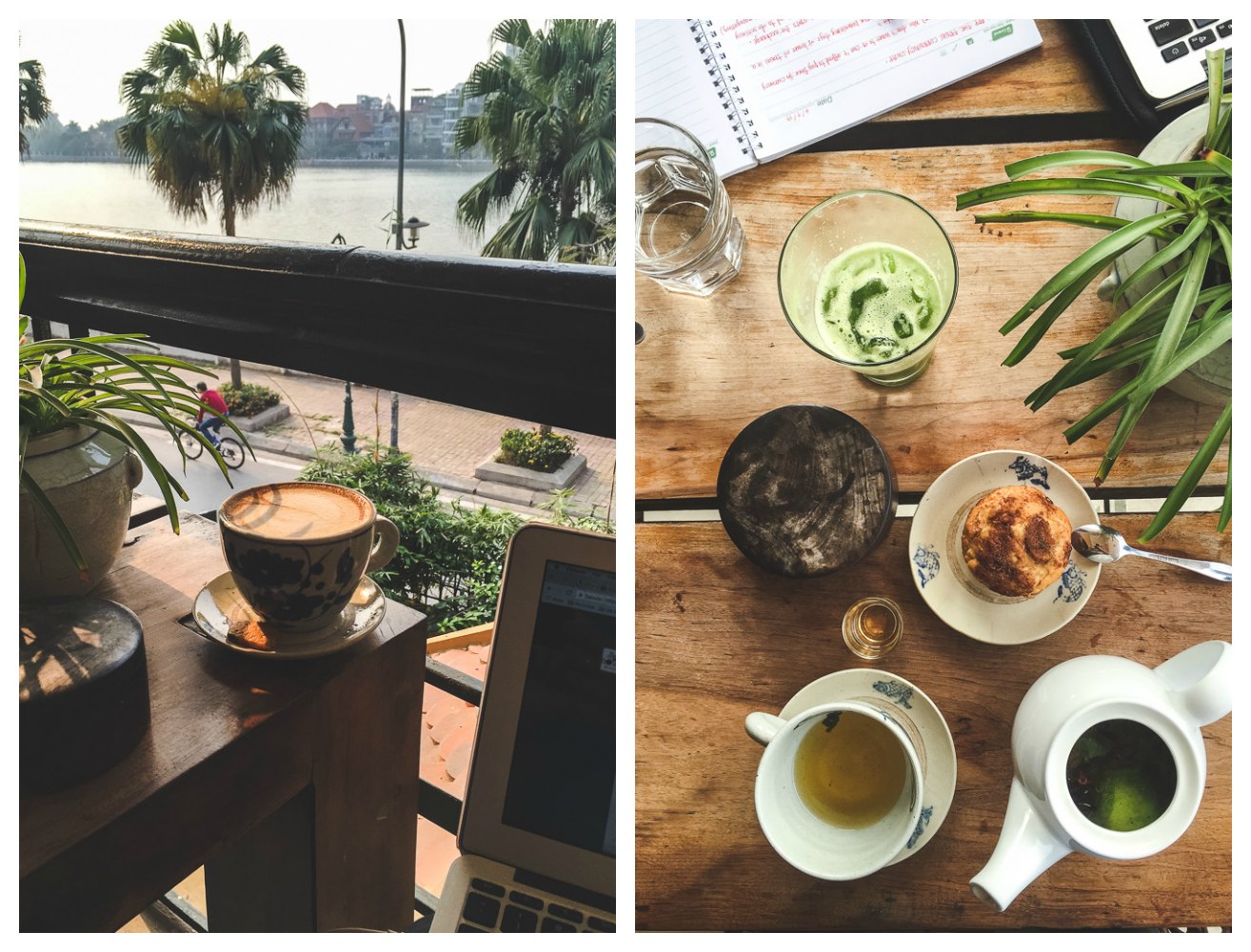 You will never experience a shortage of cafes in Vietnam, the whole country is literally scattered with them. Its number gets absolutely crazy in the big cities like Saigon or Hanoi. The old, atmospheric capital has a very unique charm which lot's of expats take an advantage of, opening beautifully arranged cafeterias in colonial villas. High ceilings, magnificent, time-worn tiles, shabby wood, balconies. A mixture of Vietnam, France and good ol' Cracow. Sometimes it so happens that apart from the amazing interior you get the amazing view and that is the case with Maison de Tet Decor.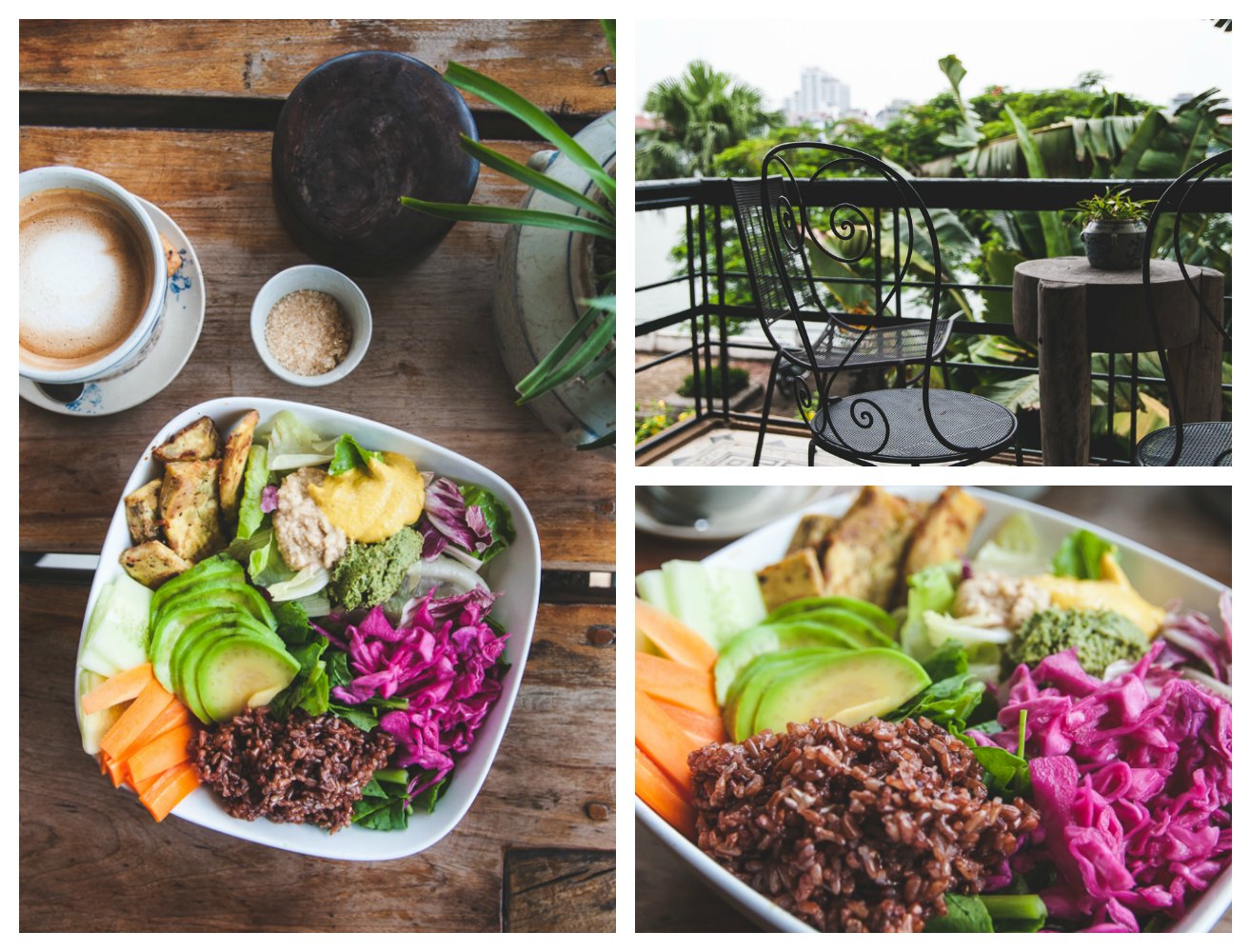 As much as I love the selection of organic coffees and teas in this place, their delicious detoxifying juices and a variety of cakes with vegan and sugar-free choices I am not the biggest fan of the foods I happened to have here. I didn't try a lot while the menu is vast, but it was always something that left me unsatisfied with the quality to price balance. Either it was too plain Smoothie Bowl with a silly amount of almond flakes and chia seeds or too bland Vegan Nourish Bowl that had a very spicy price – 195.000 vnd (8.5$), or the Big Breakfast (180.000 vnd) which didn't seem as big as my late Saturday morning appetite. Might have been the bad luck or me being sulky anyhow I chose to come here mainly for the amazing fresh roasted coffee, especially as they have soy milk and it goes by the same price as dairy one (latte is 65.000 vnd) and a guilt-free cake once in a while. This way my belly and my wallet stay happy.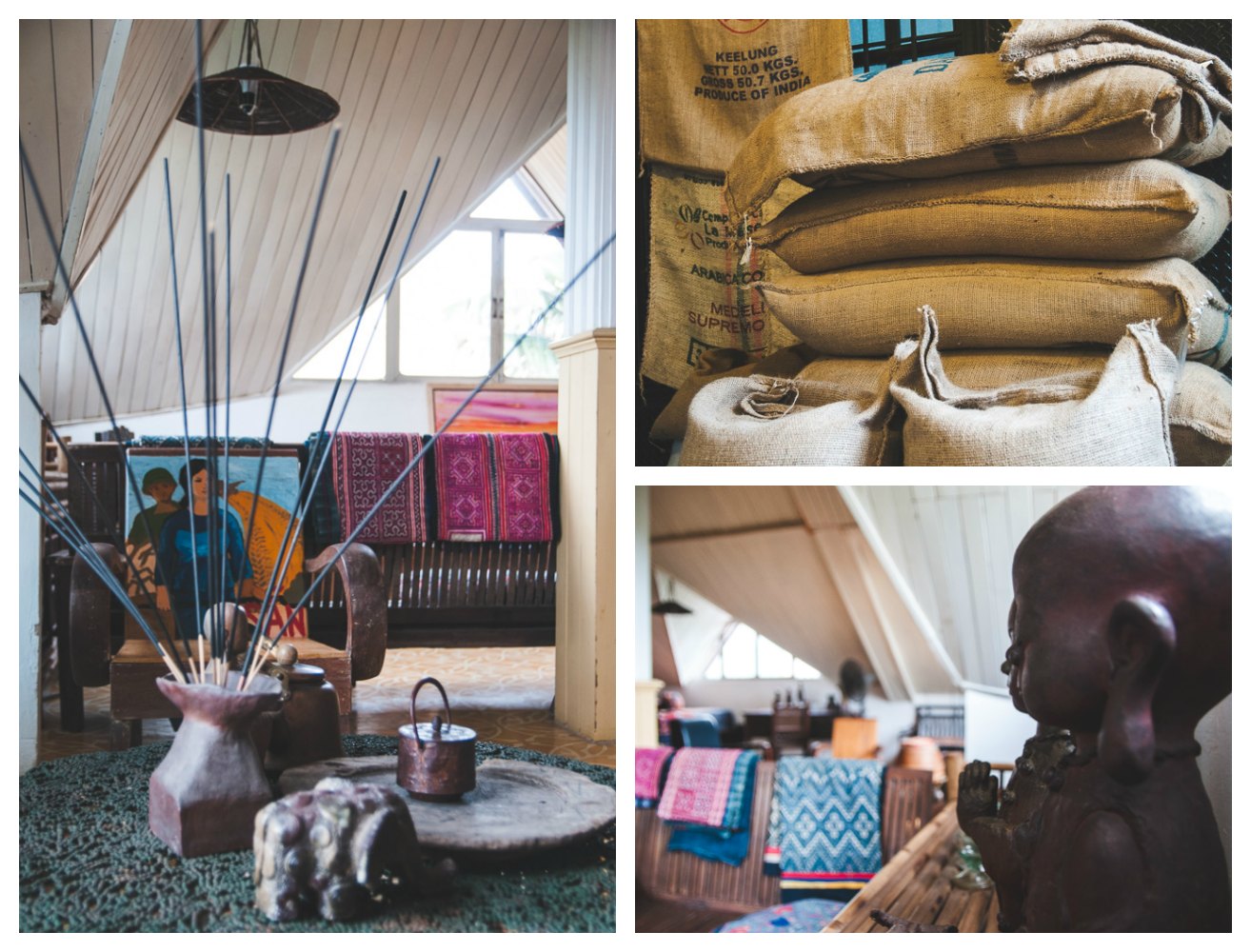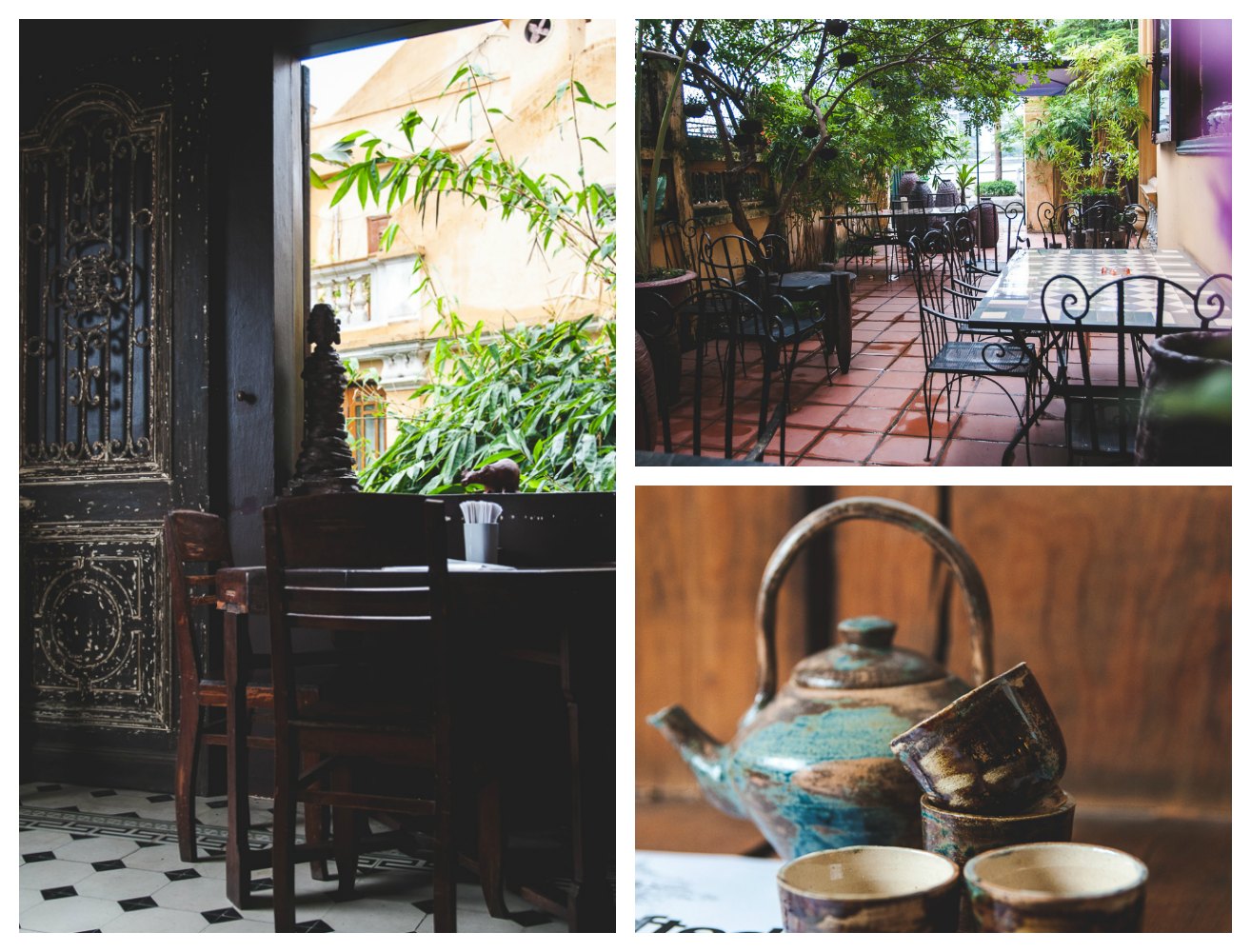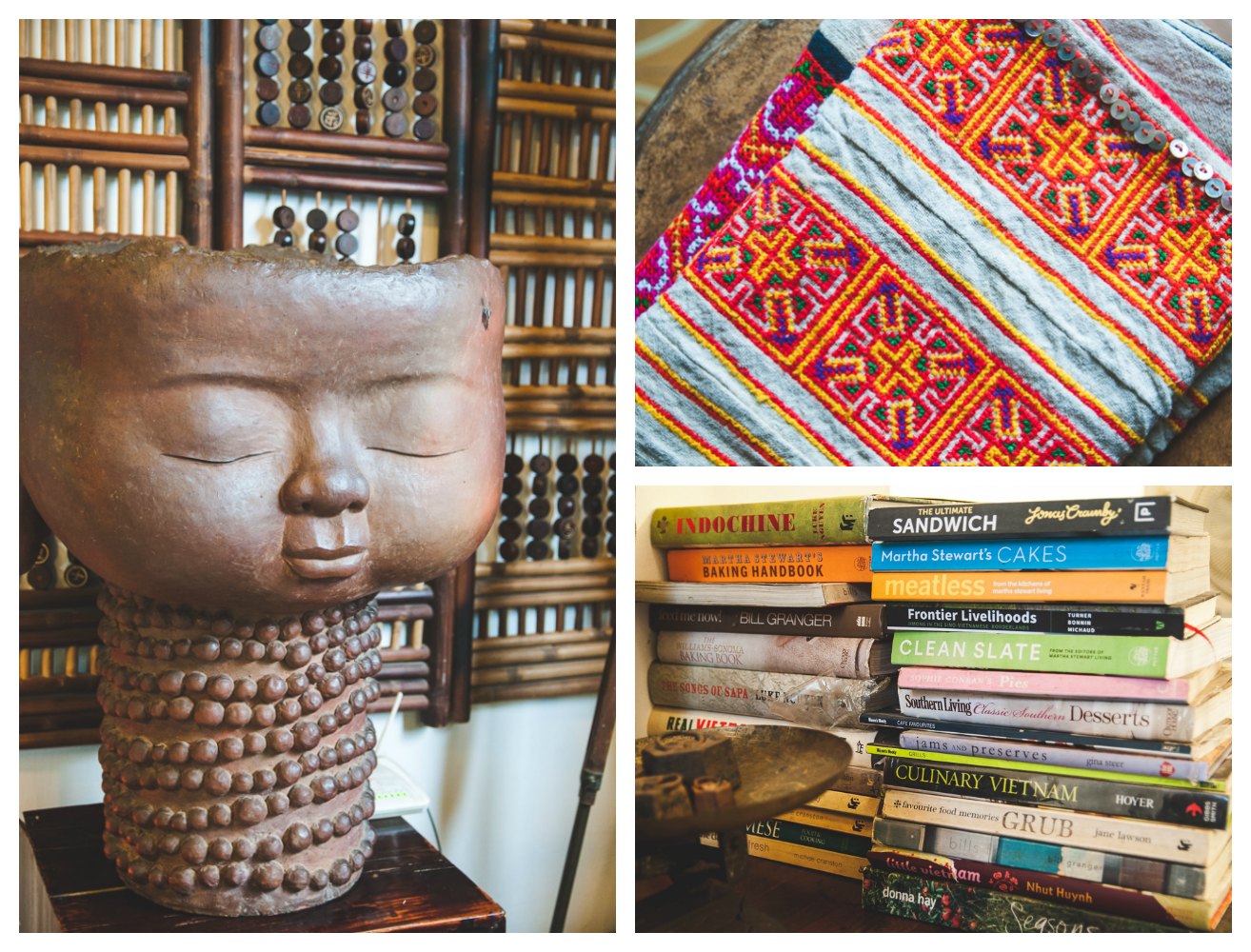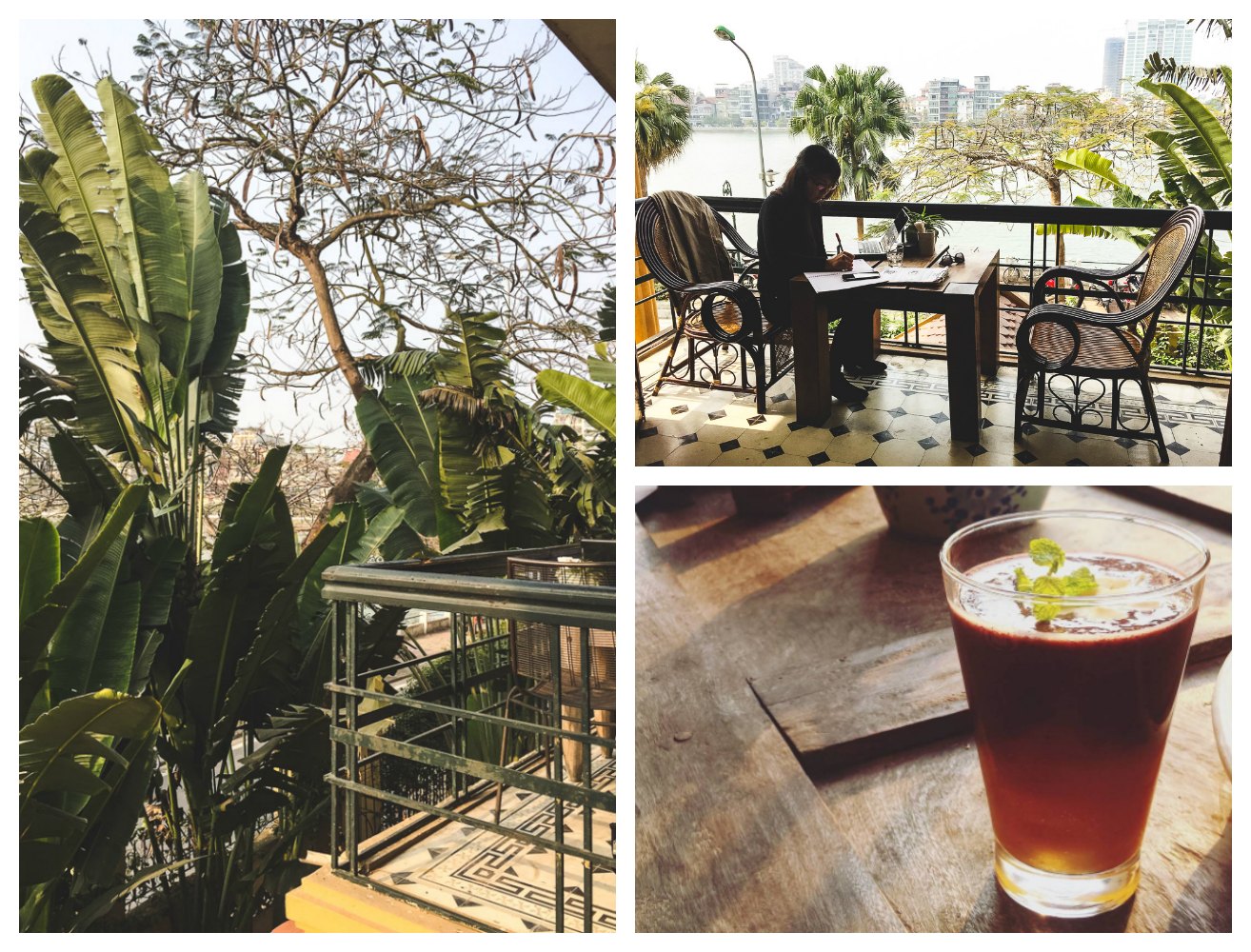 Maison de Tet Decor is also a genuine art gallery with a wonderful selection of textiles, ceramics and accessories that come mostly from the ethnic minorities from North Vietnam. On the ground floor, you'll be welcomed by gorgeous sculptures, the floor filled with linen coffee bags and heaps of colourful cookbooks, that you can grab as your coffee page-turner.
My fav sitting here is the balcony with huge bamboo chairs, which, except the summer heat, makes for the best afternoon spot to enjoy the sun slowly descending behind the Tay Ho lake.
Maison de Tet Decor, 156 Tu Hoa Nghi Tam, Tay Ho, Hanoi.7am – 10pm.