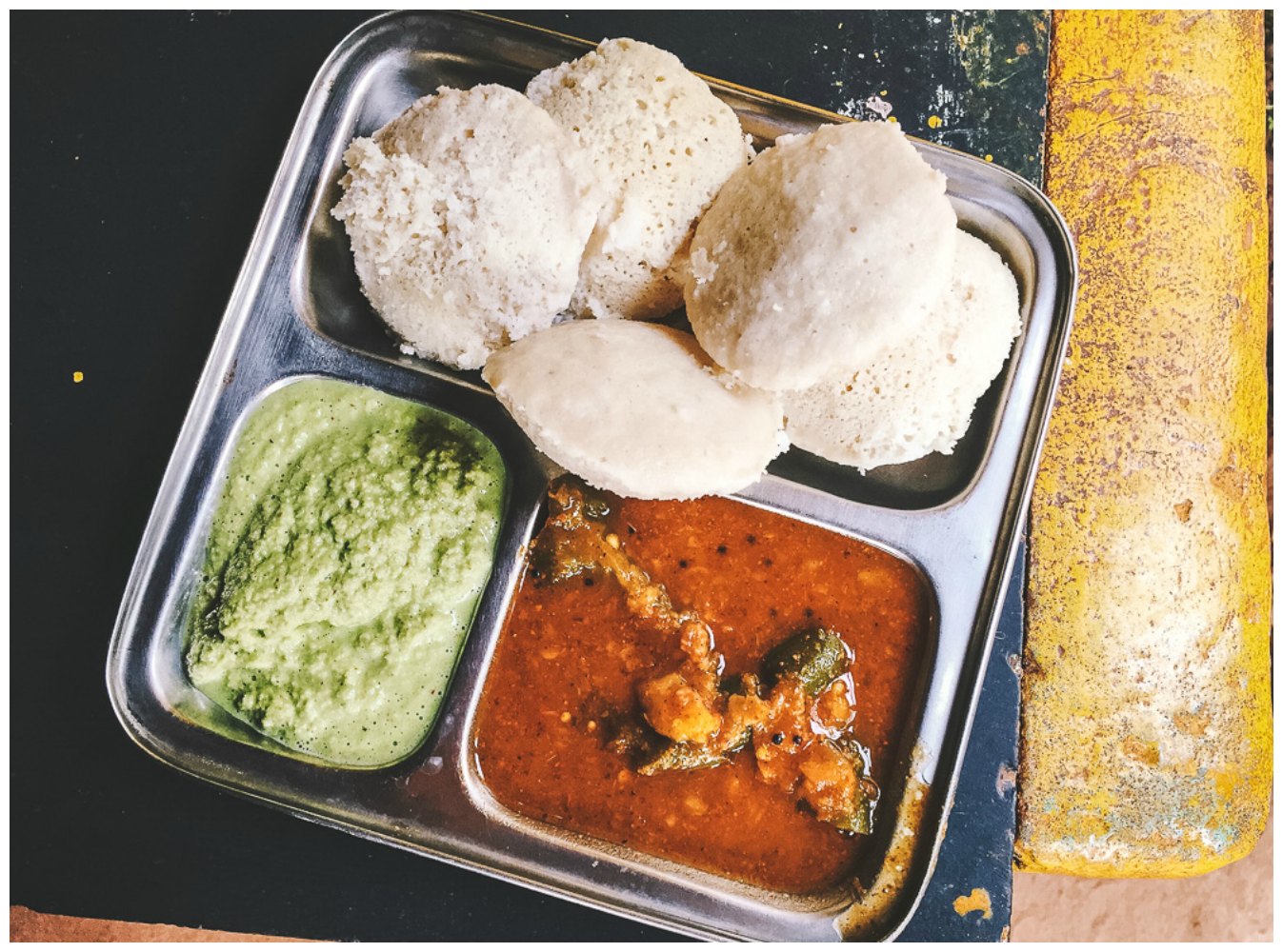 I take a seat at the dusty, dark hollow bar next to the main entrance to the Arambol Beach. Usually, it's a very noisy place, echoing with honking but not before 8 am, when Arambol seems to be still half asleep. The only sounds I can hear now are grass broom scraping off the dusty ground and irregular cough of a grandpa behind the plywood wall. I order highly recommended by my friend, mysterious idli sambar and observe the red clouds of dust covering the tables, benches and my body.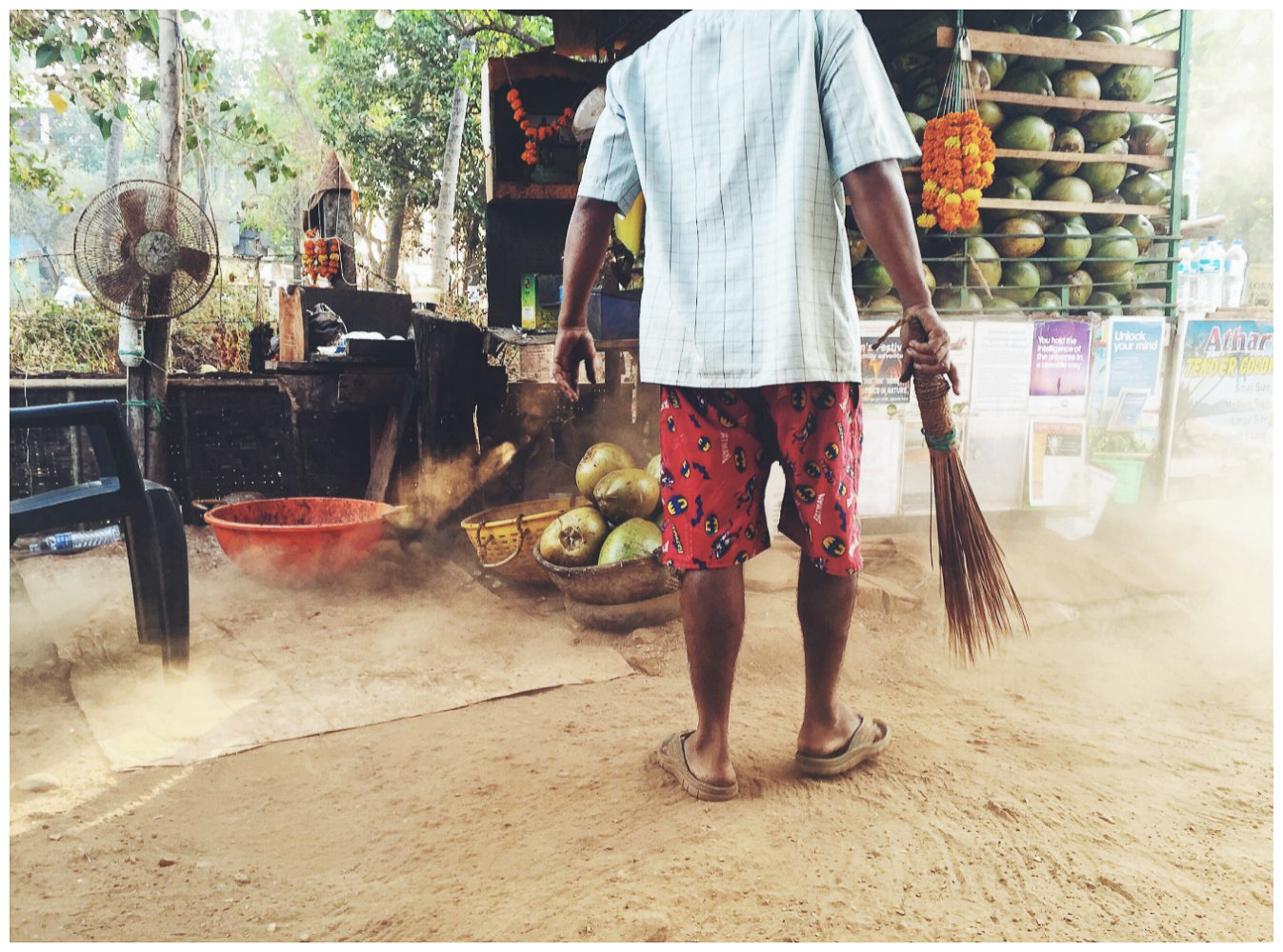 Less than 3 minutes later a steel tray with 5 white cakes and 2 splashes of colourful sauces emerges in front of my nose.
Soft pillows of fermented rice and black, dehusked lentils melt in my mouth. I am delighted and enjoy the first 2 cakes saute, without any additions as this delicate salty-sour taste enriched by the light sweetness of the rice seems not needing any accompaniments. At least that is my feeling until I try to mix it with the coconut-coriander chutney which boosts with some chilli and gives my taste buds an exciting rollercoaster ride! I also eat the second, a bit spicier sambar sauce to the very last drop, cleaning the plate with the last pieces of the white idli. From this moment I make a mandatory stop every time I have the spongy cakes in sight and this is what I highly recommend to do.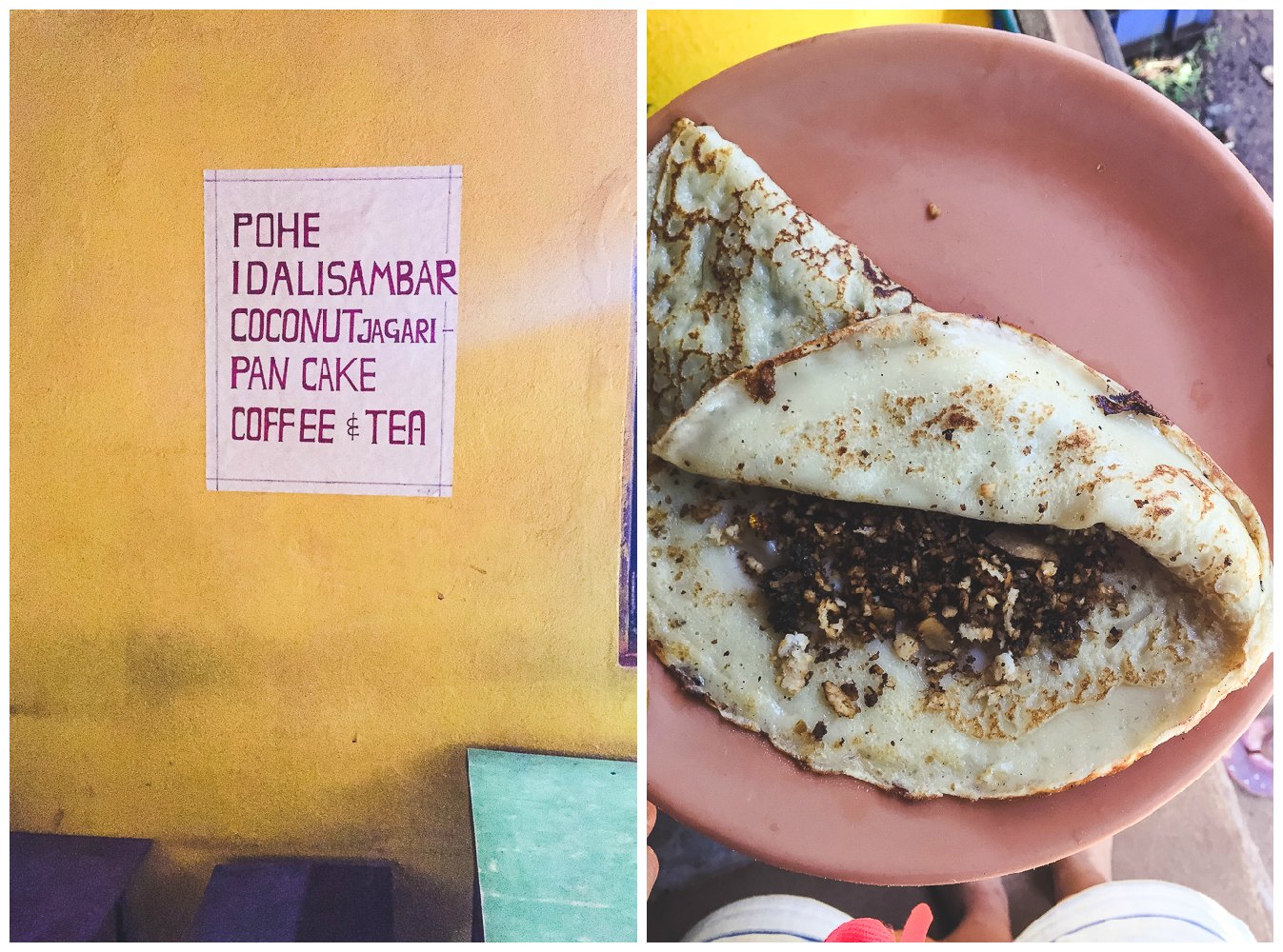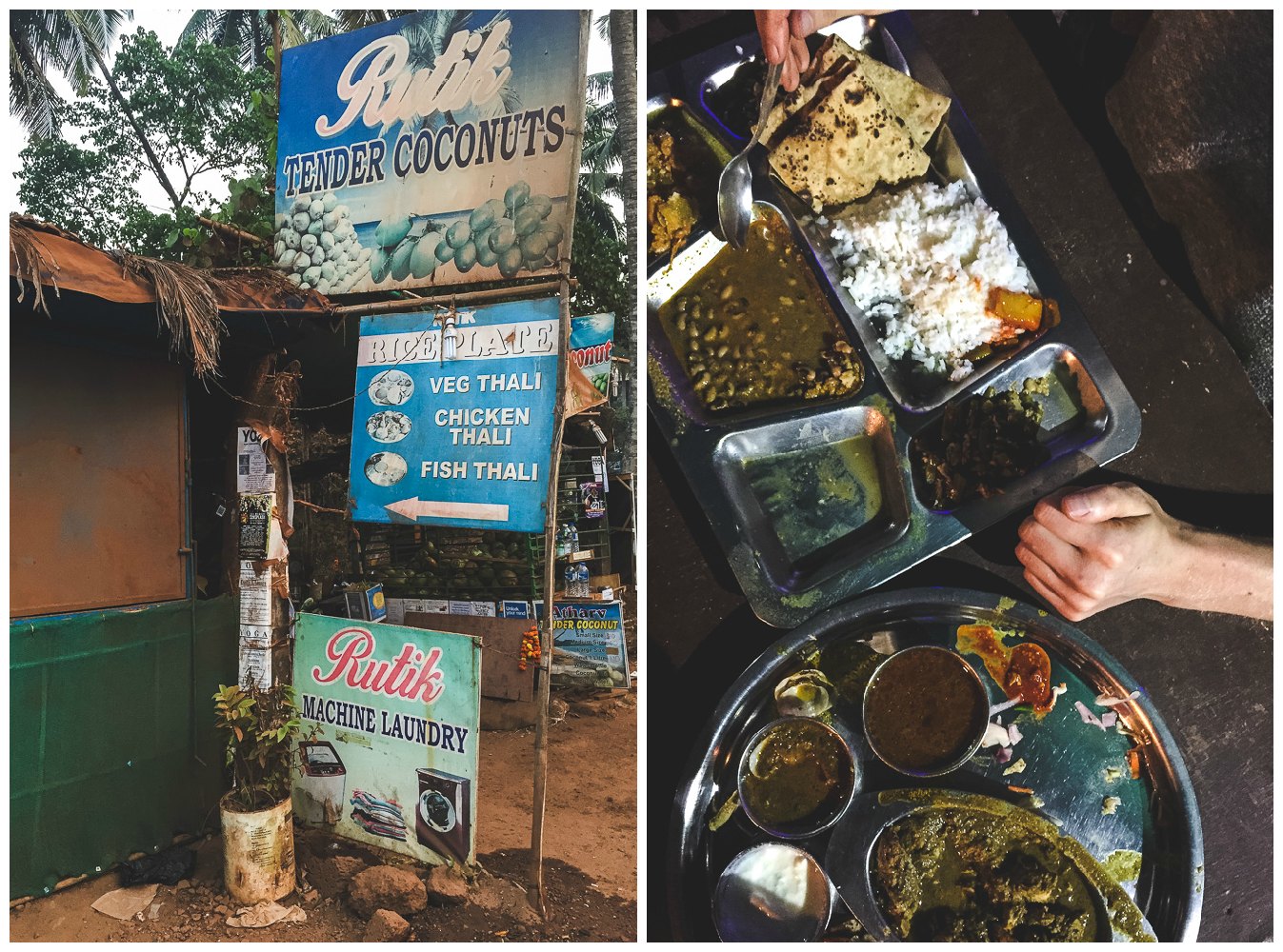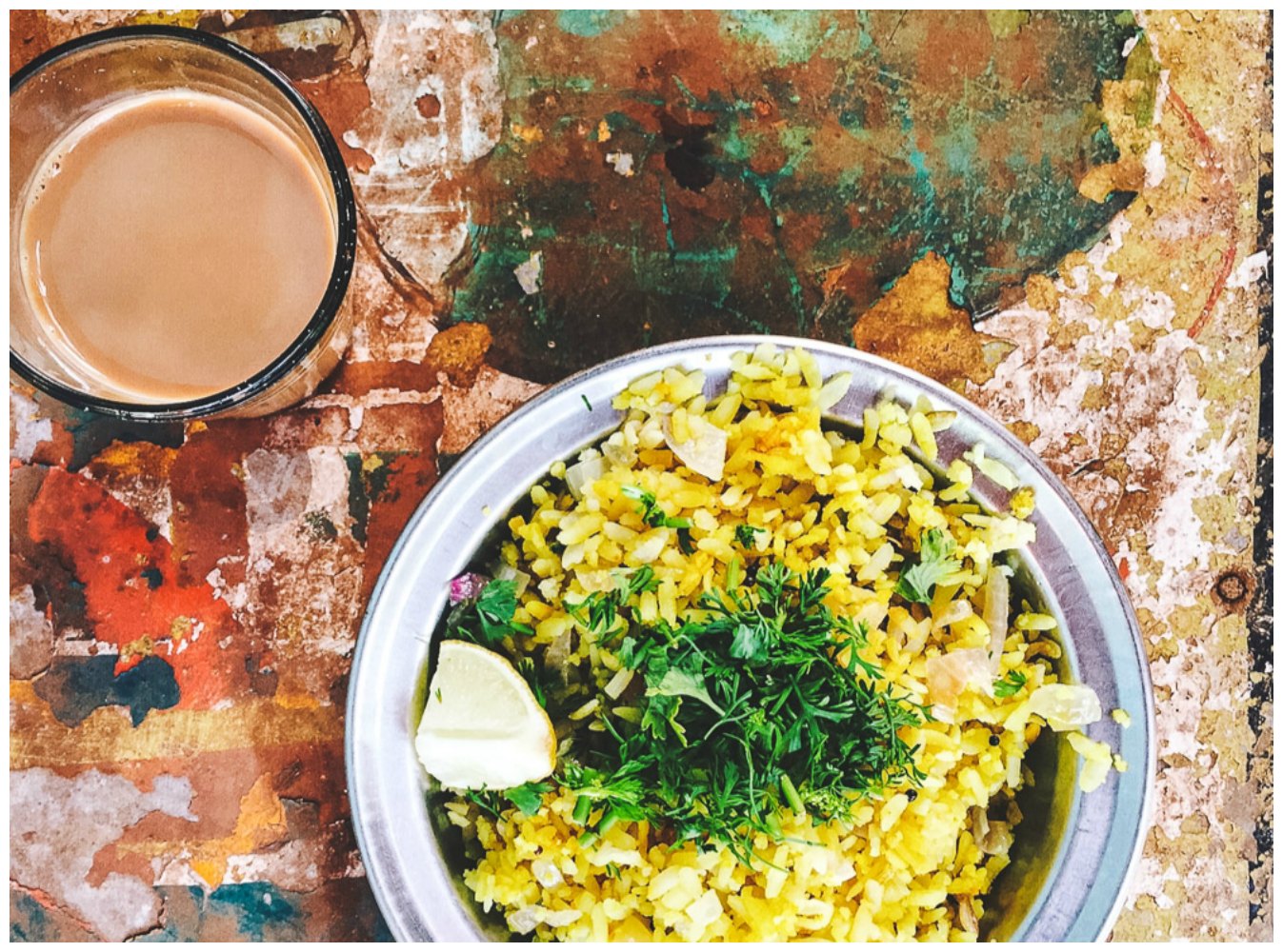 All above delicacies are to be found in the "coconut" Rutik's shed next to the entrance to the Arambol Beach. Idli sambar is 50 inr (0,7$), light, rice pohe – 30 inr, masala chai – 10 inr and the last brekkie option, coconut-jaggery pancake – 50 inr. Very popular lunch and dinner options are thalis, veg goes for 100 inr and chicken for 150 inr (lots of food plus rice and 2 pieces of chapatti bread). You will find a delicious cashew korma (130 inr) in the menu as well as veg biriyani (130 inr) which I didn't have a chance to try yet.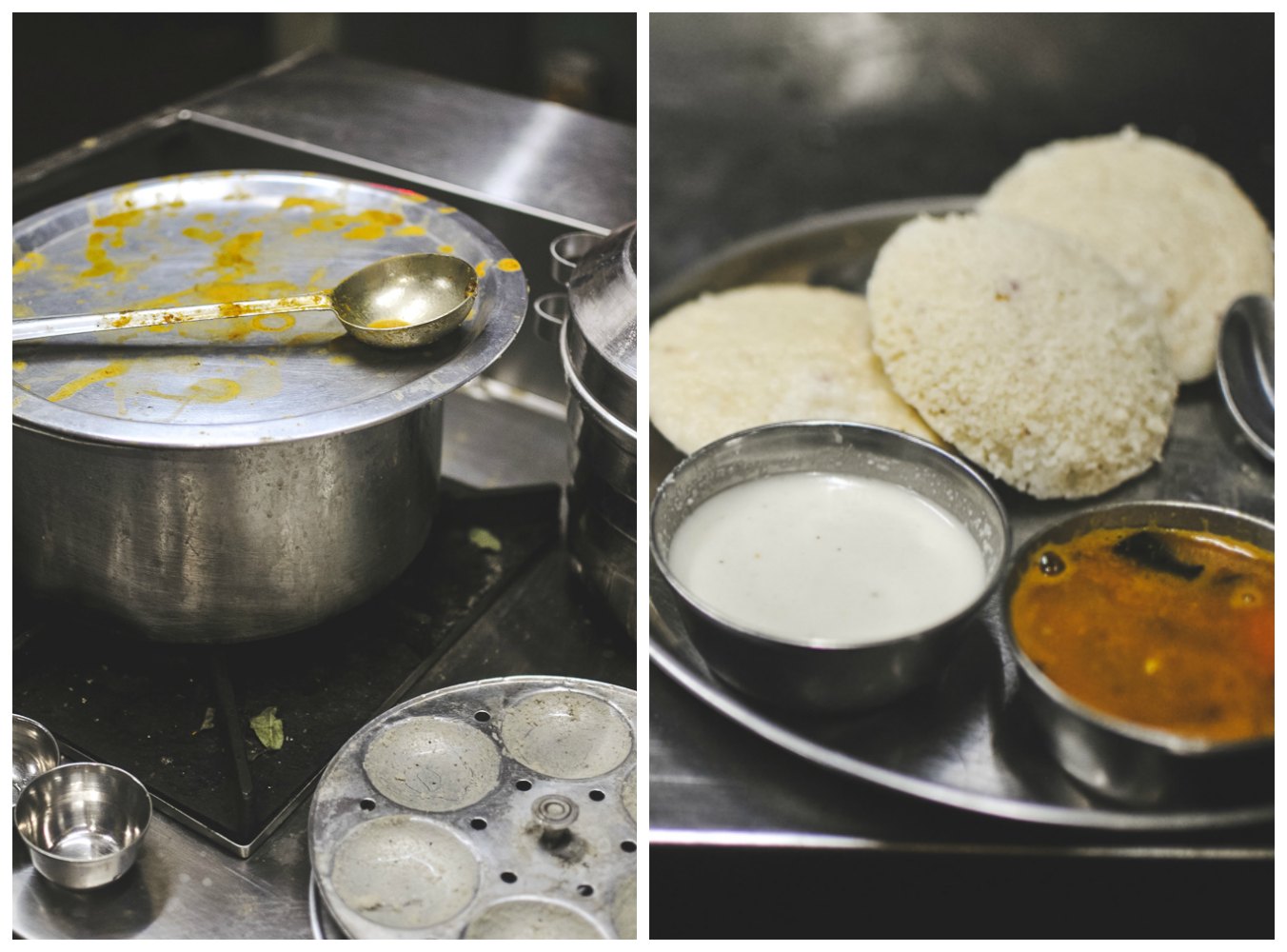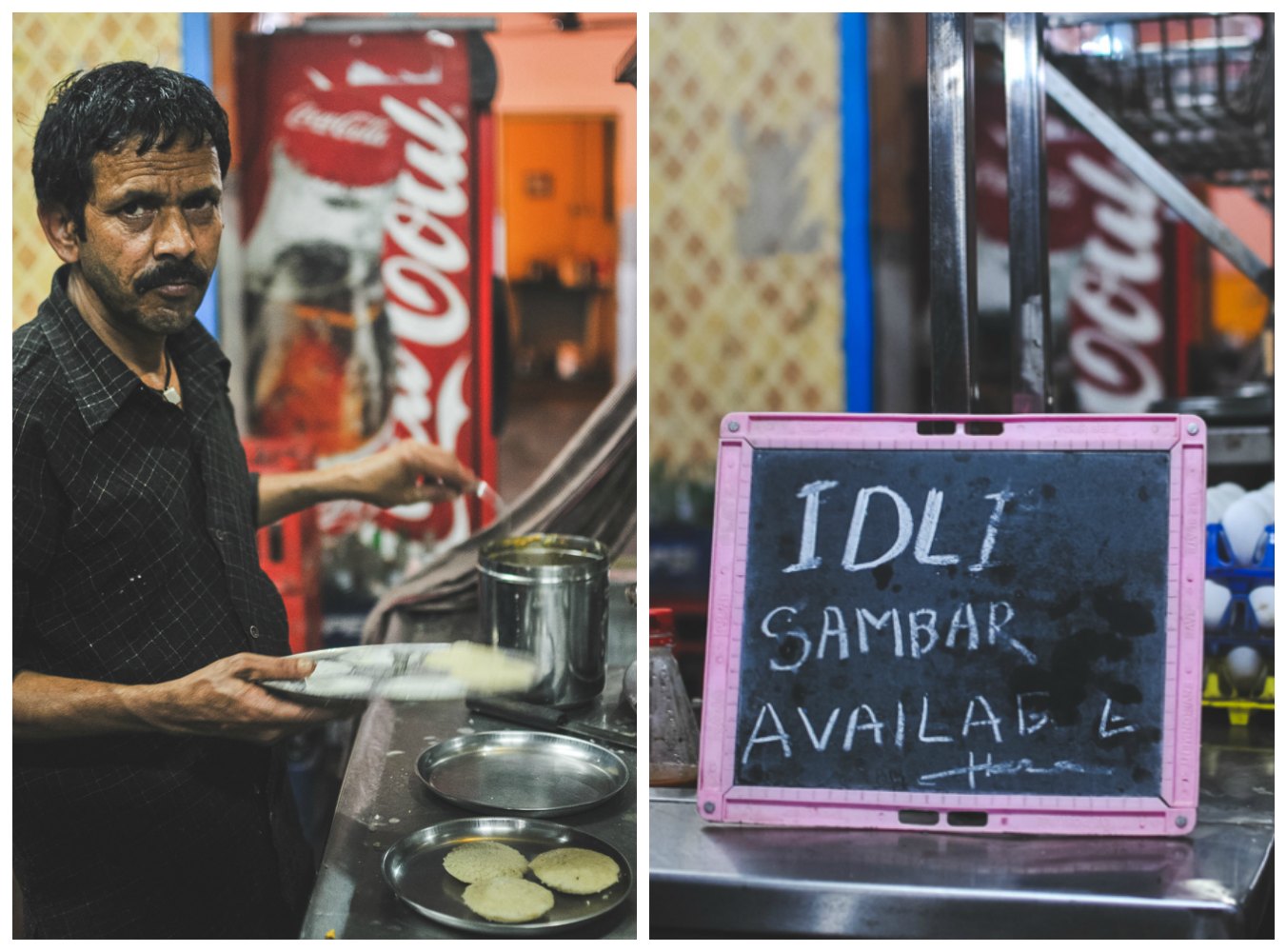 Another local eating house that's worth checking. You'll find it at the Querim-Arambol-Agarwada Road, just next to the optic store and close to the intersection with the road heading to Arambol Beach. In the regular menu, there is an excellent masala dosa (50 inr) and a veg thali (90 inr) while in the evenings they would post on the blackboard what the current rarities are. I was lucky to be there on the idli (40 inr) night and it was delicious!