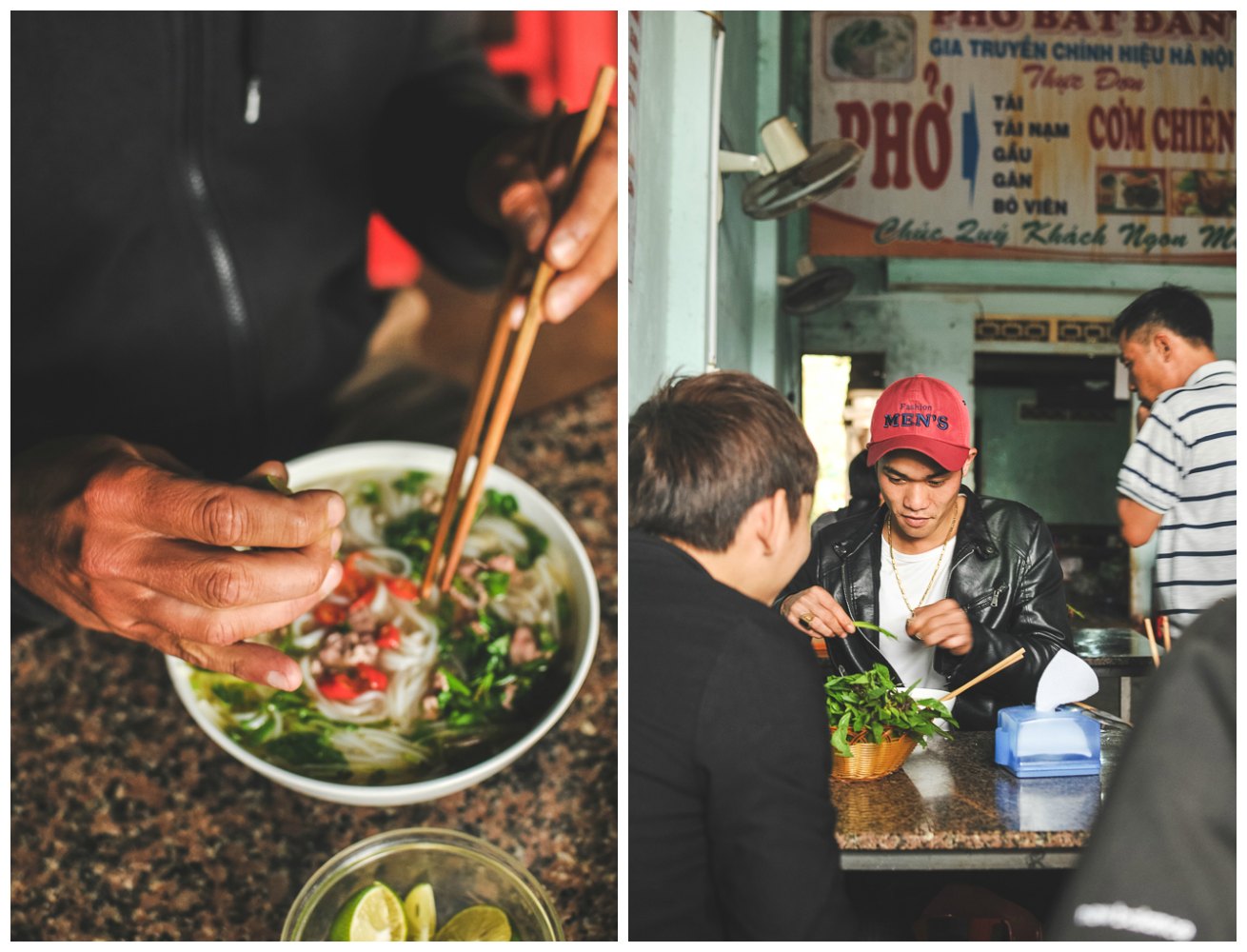 The random town, main expressway and the urge to eat some warming food cause it feels hungry and chilly. Red lettering saying pho bat dan, lofty, painted blue "hole in the wall" and then the spell… and the taste buds jumping happily for the upcoming feast. Two bowls of aromatic broth, rice noodles and beef plus vibrant chilli flakes, neon green limes, pickled garlic, sprouts, herbs.
Who would have expected such a reward for the kilometres we did in the cold.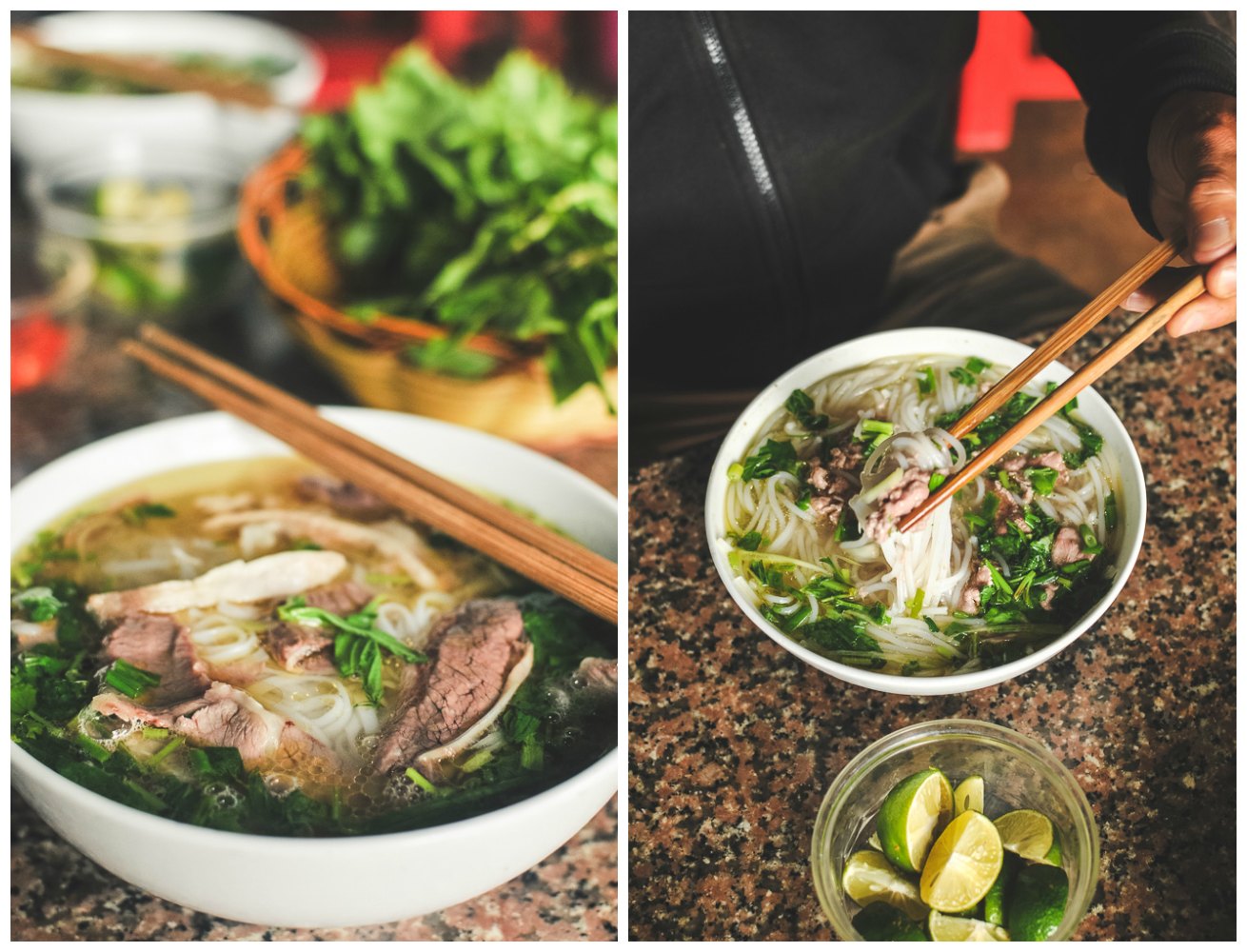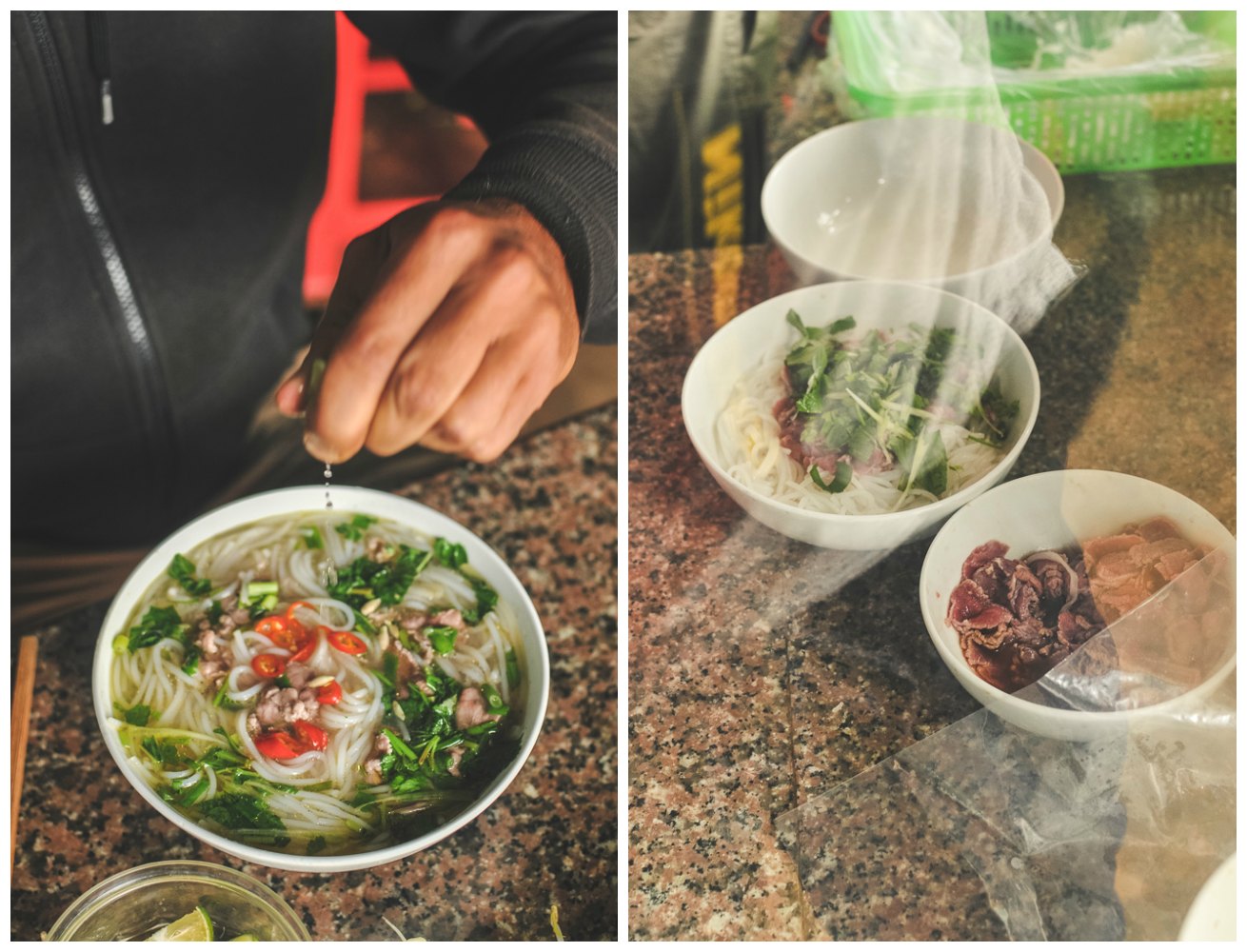 One bowl with cooked beef flank – nam another with rare beef slices – tai.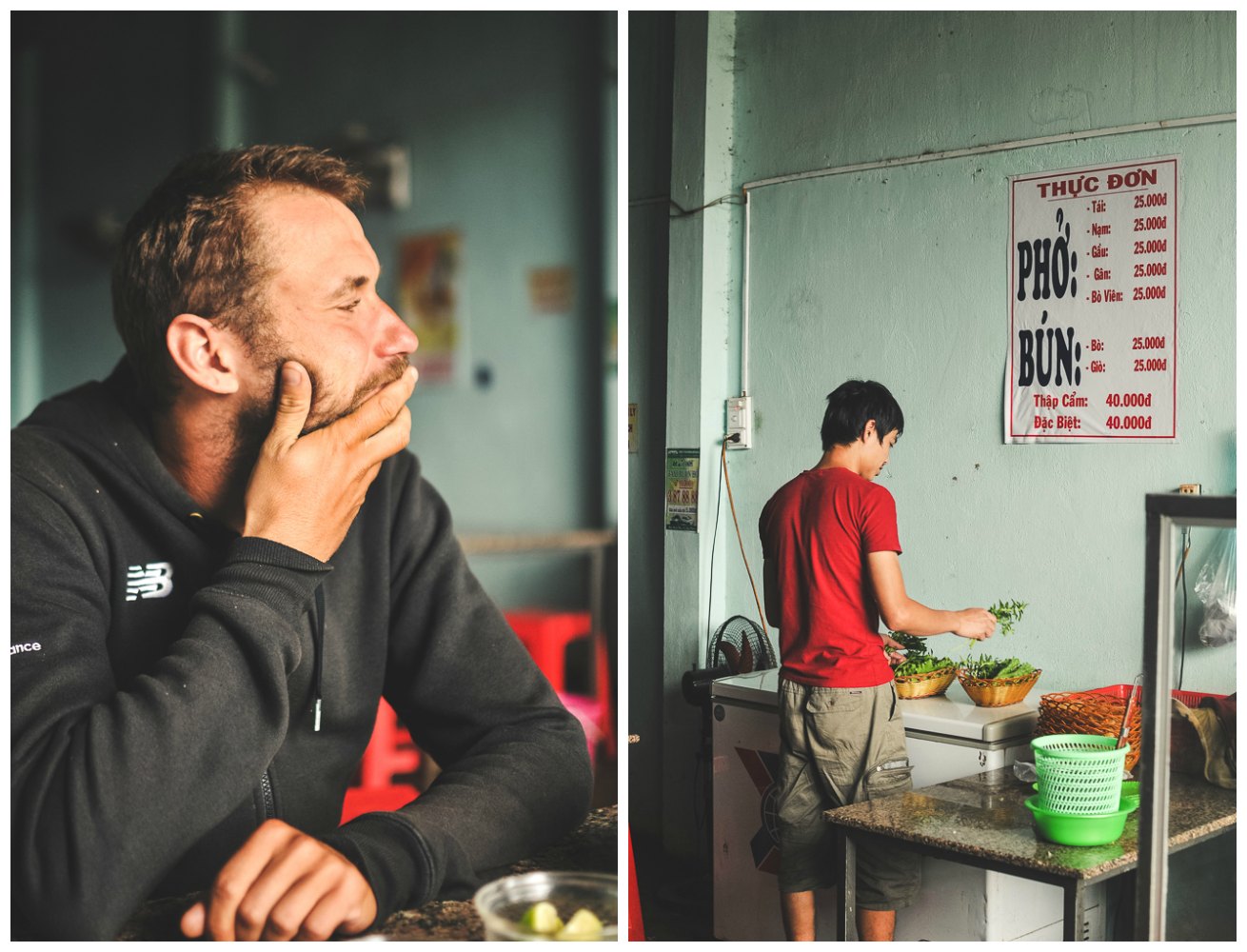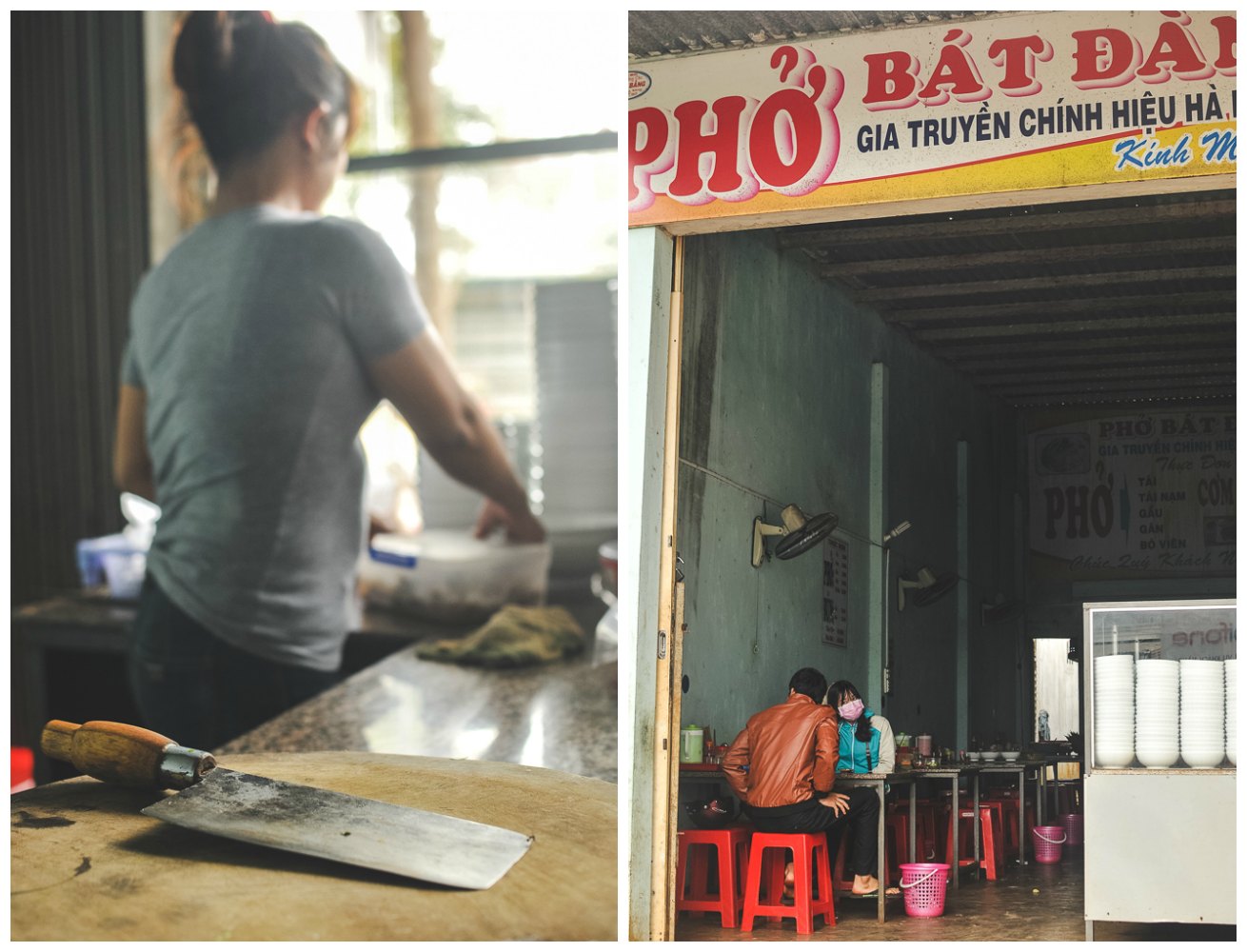 Pho bat dan, next to 158 Nguyen Tat Thanh, Krong Nang, Dak Lak Province. We stopped here on the way from Hai Rieng to Buon Ma Thuot. Bowl of delicious pho soup – 25.000 vnd (ca. 1$).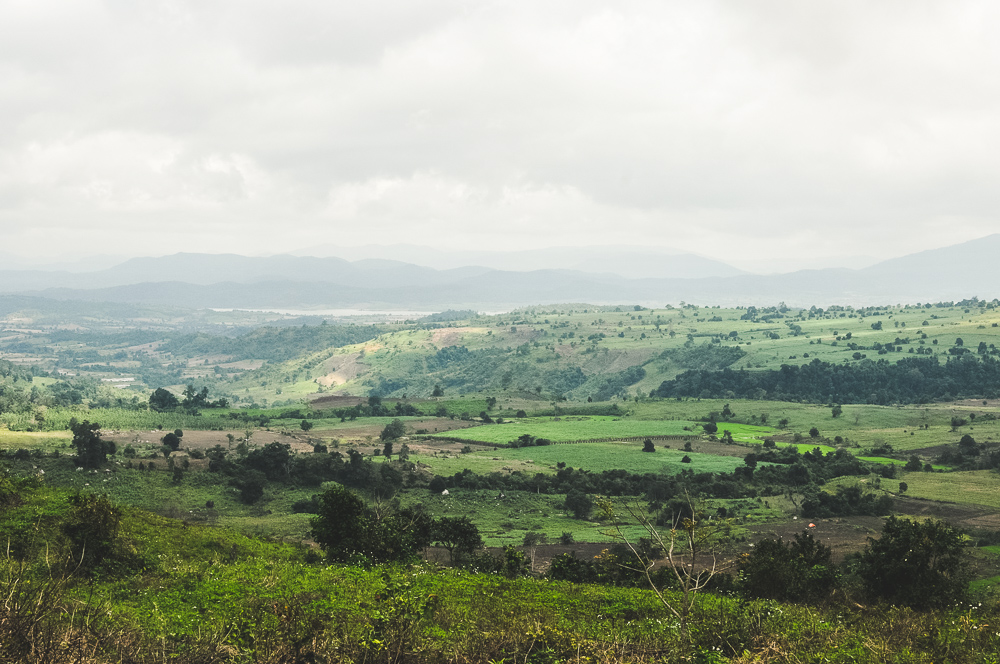 Those were the foggy views that day, soothing mix of green and grey.