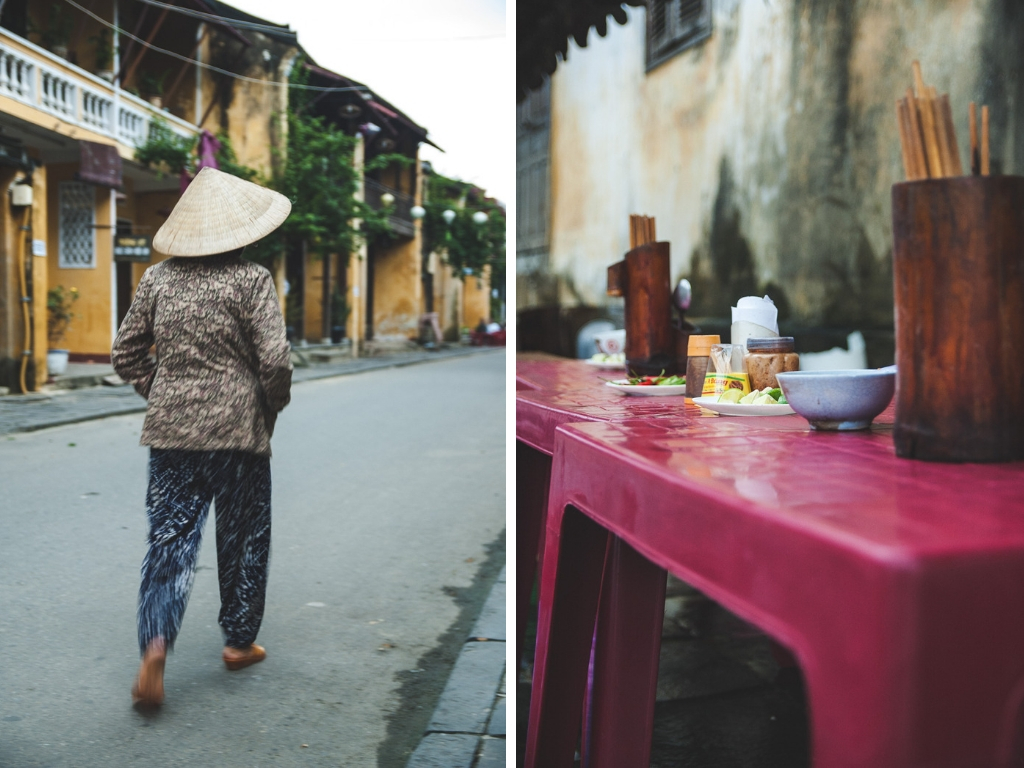 It's quite difficult to find a place in Vietnam I wouldn't love, and this is mainly due to the food and the people who serve it. Even in the least appealing of villages, next to a roaring highway full of honking, racing trucks, scooters and buses, in the middle of puddles and piles of garbage, you can always find a tiny stand where an overworked Vietnamese lady will conjure an additional plastic stool just for you, bestowing a toothless smile upon you and serving you a dream of a dish. Plus, you will pay 1,5$ tops for what is without a doubt worth much more. So that is one more reason why it shouldn't be so hard to convince anyone to visit Hoi An. Here you get all the Vietnamese culinary and social qualities, as well as unequalled surroundings.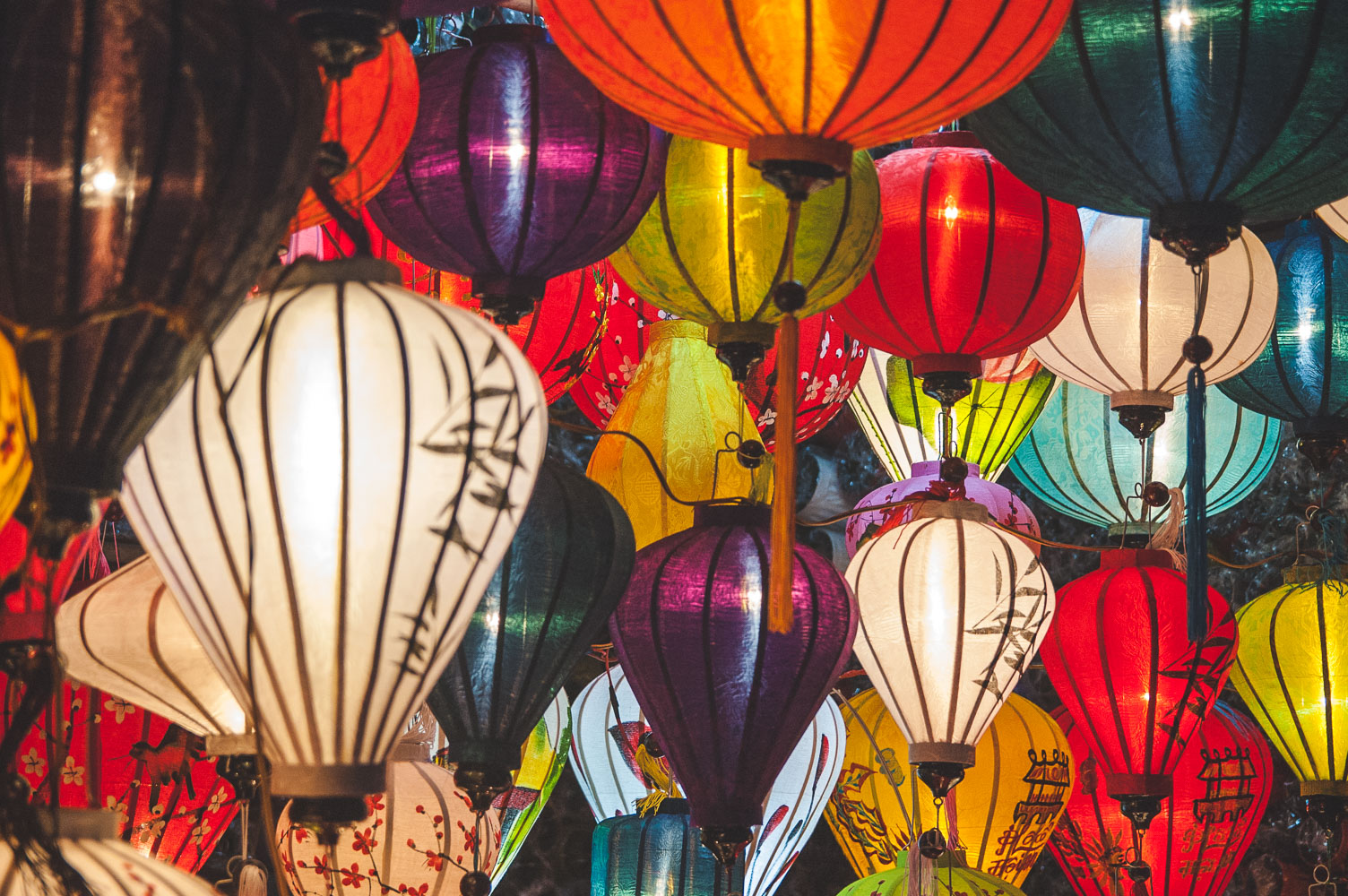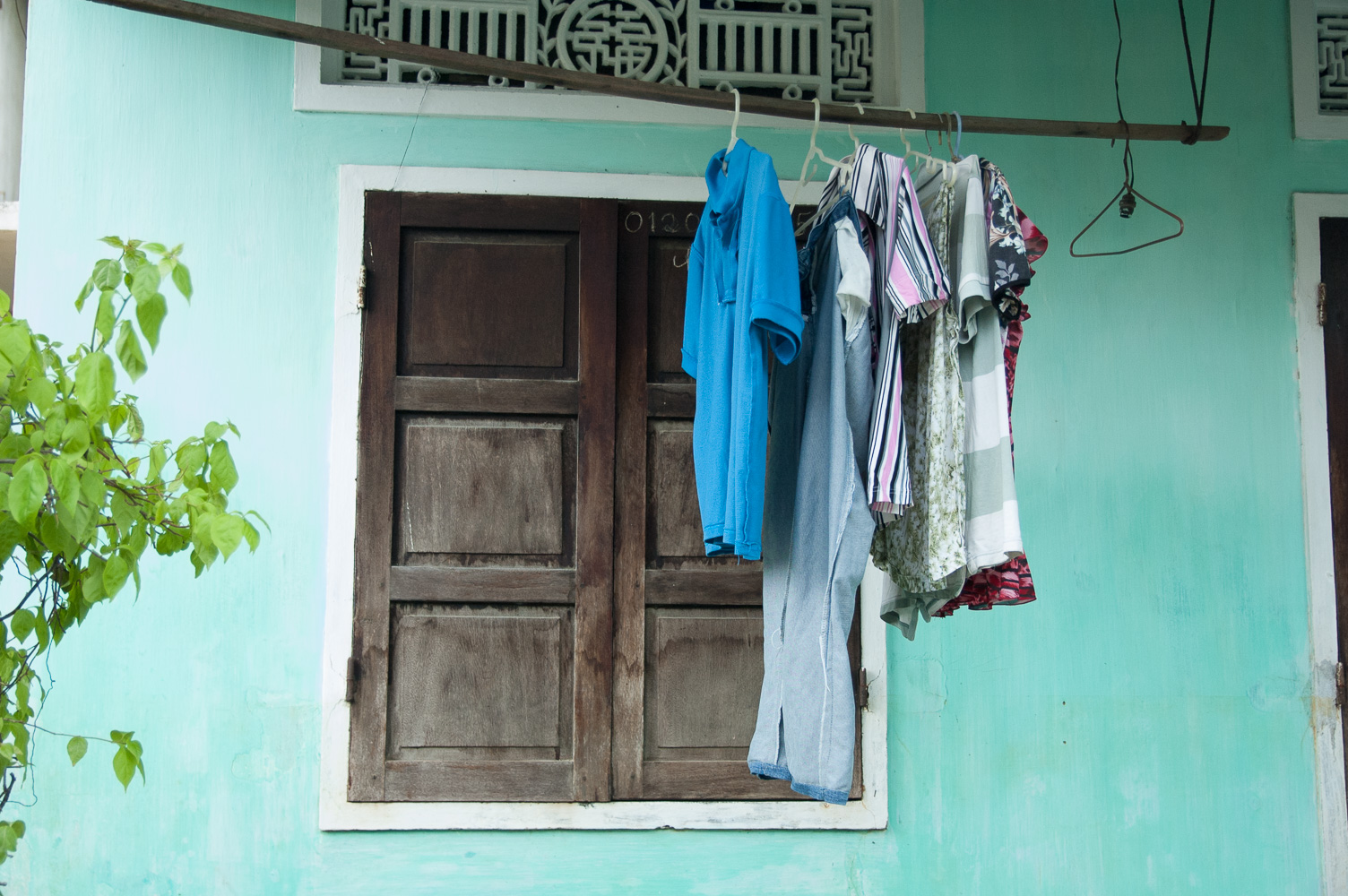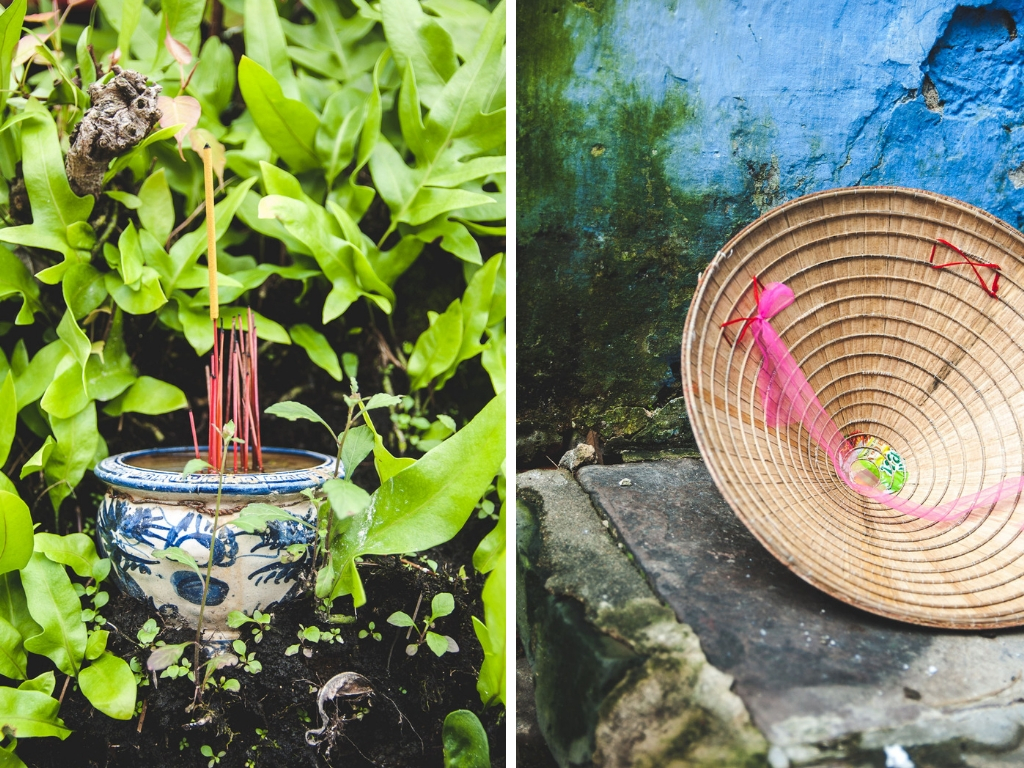 Coming here is like travelling in time. Like finding yourself suddenly transposed into the middle of an old movie's film set, squeezed in between the tiny streets and its maze of secret passages, into a world of brick and stone, greenery, incense, decayed wood, French shutters, Chinese ornaments and lanterns. Because of all this beauty, the city is under an all-year-round siege of tourists, but I still recommend coming here towards the end of November / beginning of December when the raining season is over and the temperatures oscillate around 20 degrees Celsius. I've got the feeling the city is quite empty at that time of the year and you shouldn't have any trouble finding accommodation. It's maybe also not the time to loll on the local beaches but who cares – we have the South for that! It's best to come to Hoi An for a few days to wander in the streets of the old town – especially in the early morning when you have the unique occasion to see them empty. You can also drive around in a bike, take a look at the sea and its stormy waters, walk around in the light of the fairy lanterns and wander between the countless diners, markets and small stalls where vendors are selling paper lanterns to release on the Thu Bon river. But above all it's worth spending time here for the city's amazing French and Vietnamese cuisine, cooking classes and its interesting street food scene. You can stumble upon dishes that are difficult to find anywhere else and one of them is my absolute hit – banh can. It' s a carousel of tastes, textures and even temperatures. You bite into layers of cold and hot, soft and hard, crispy and absolutely creamy, and each of them is soaked in a special kind of nuoc nam, fish sauce.
Mrs Tuat's stall is the place where many local inhabitants gather in the afternoon every day. A few hours are usually enough for everything to be eaten and Mrs Tuat closes for the day. Each day 🙂 Look out for her, hidden under her little roof, surrounded by a multitude of colourful bags, bowls and ingredients from which she makes her magic.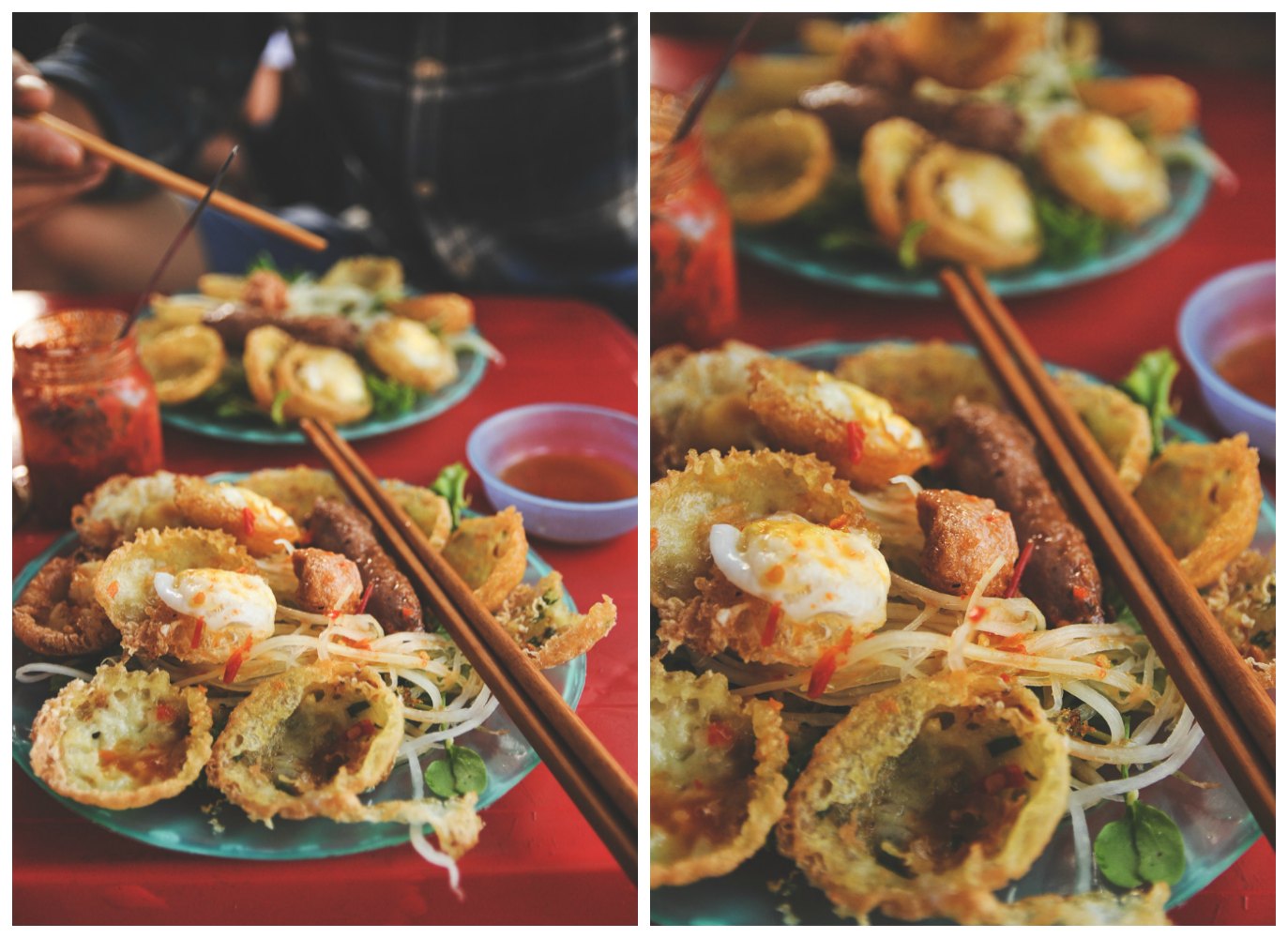 Banh can are crunchy rice pancakes to which Mrs Tuat is adding quail eggs (the egg version goes by the name banh can trung cut). These tiny yummies, accompanied by pork sausages, are served on a plate full of shredded green papaya and herbs, generously sprinkled with chilli and fish sauce. Did I already say how amazing it tastes? The vegetables are cold, fresh and crisp, the pancakes are still sizzling and crunchy and the liquid yolk is melting in your mouth. And Mrs Tuat! A smiling, merry woman, giggling at the sight of the photo shoot at one of her tables. I can tell you, I hurried to get back to her on the next day! One portion is 25, 000 VND ($1).
You can find Mrs Tuat at Nguyen Duy Hien street, opposite the Mermaid restaurant.
EDIT: Mrs Tuat changed the address, you'll find her here: Co Tuat banh can, 174 Ly Thuong Kiet, 2pm-6pm