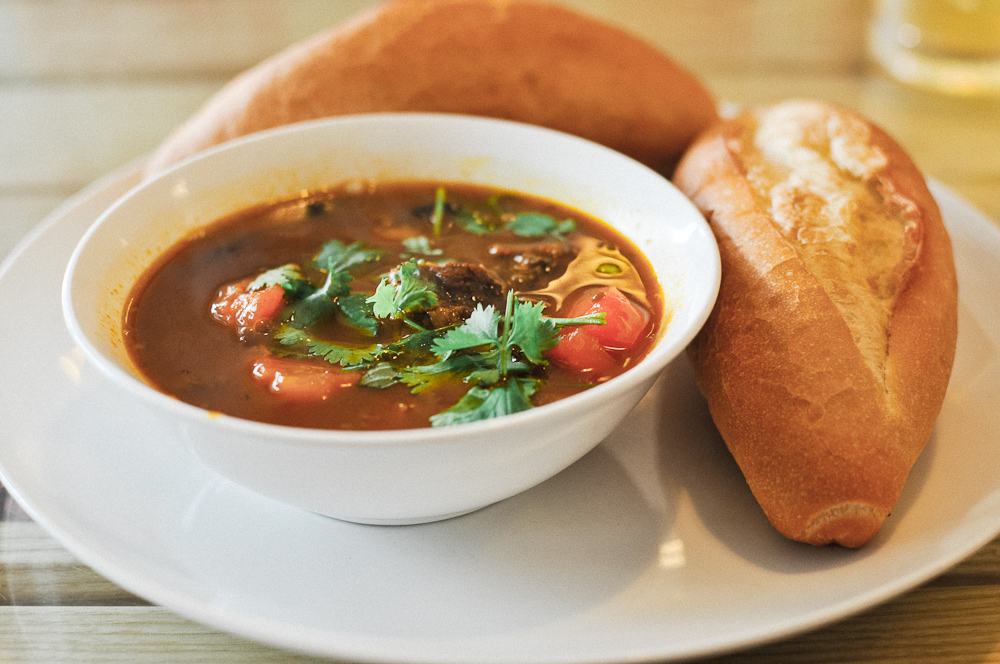 I woke up craving for crunchy bread/bread rolls, banh mi for breakfast. As bread is something new to the most Asian countries to enjoy it you either have to find a western bakery selling baguettes (that cost equivalent of a local dinner for 2) or a market selling bland toast bread, but than the word 'enjoy' hardly applies… And here comes Viet Nam! It's delicate and crunchy, made of special wheat and rice flour mix banh mi will pamper your taste so the ol' good baguette will feel heavy and not appealing anymore.
I've noticed a spot selling banh mi sot vang in my neighbourhood lately and decided it's good day to pay a visit. And a good choice that was! I had one of the best meals and believe me, I eat darn good breakfasts here. Two warm, light bread rolls and a bowl of rich beef wine stew with carrots, mushrooms and deep aroma od cinnamon and anise. Tearing small, crunchy pieces od those rolls and dipping them in the thick sauce was a morning dream come true. I could've had just one… but WHY on earth would I deny such a pleasure??
I must admit that as much as the European colonialism doesn't make me proud I truly appreciate tasty french trials in Vietnam.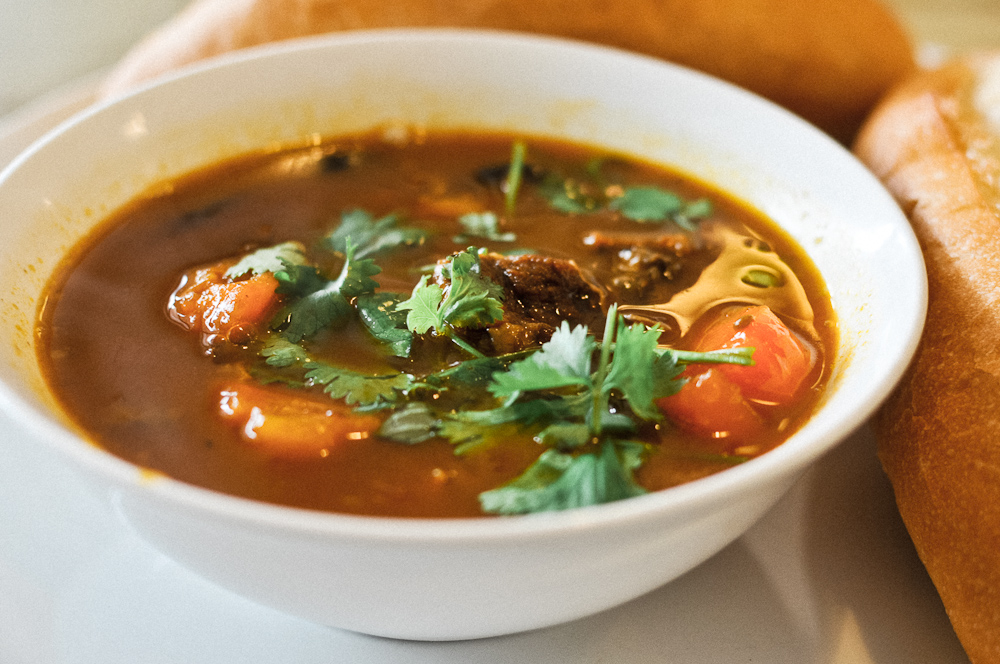 Banh mi sot vang, 40.000 vnd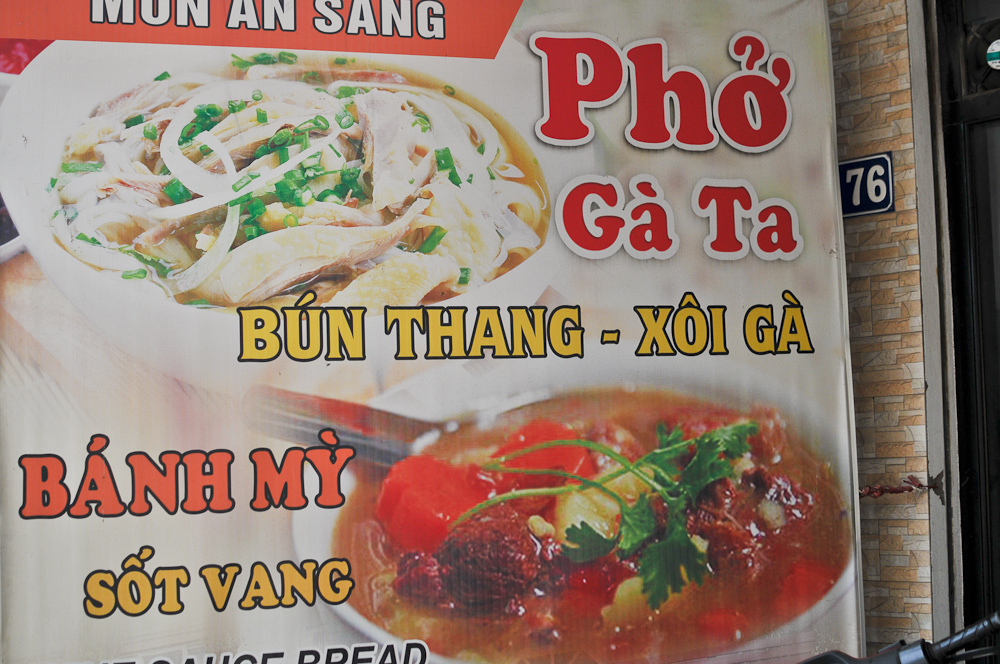 Mon An Sang, 176 Xuan Dieu. Nice, clean place and fairly priced food.