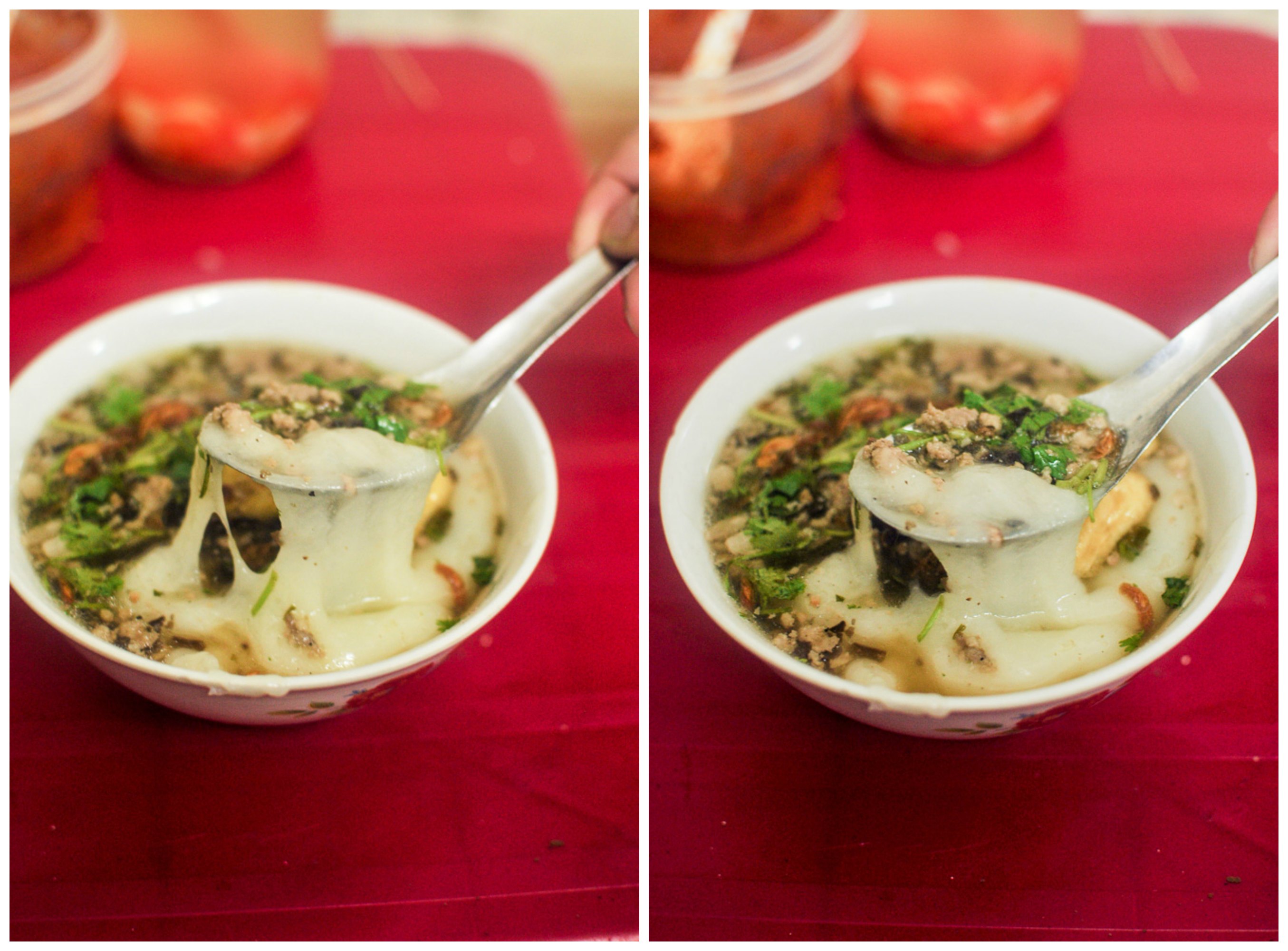 Nam has been skilfully navigating through the chaos of The Old Quarter's narrow streets for 20 minutes now and I am struggling to stay in his track. All around us people, hand-carts, cars, tourists, children and other motorbikes appear out of nowhere and make off at the last moment, creating this city's amazingly rhythmical flux. The fact that it is Saturday does not have tiniest impact on the craziness of rush hours – Hanoi inhabitants are rushing home by the thousands in a wild frenzy, additionally pumped up by the dark grey clouds gathering in the sky. It's the afternoon, it's hot, it's sultry… here comes the storm again. Its imminent arrival is soon confirmed by the specks of dirt fuming into my eyes and the tree branches hitting my helmet, hurled mindlessly by the wind in every direction. At the next traffic lights, Nam gives me a reassuring look from under his helmet. We will make it. 
When we finally park our scooters, it is almost dark. We engage in a narrow alley and despite the umbrella of wires above our heads, I can already feel the first cold raindrops on my back. We are squeezing onto the first floor of a small town house along with swarms of Vietnamese teenagers and at that precise moment, it hits us – buckets of water are pouring down from the sky. In a matter of minutes, the streets turn into streams as if someone had pulled open the zip of a huge dam hanging above us. I am standing on the doorstep of a microscopic balcony and relish the delicate draught and breeze coming from the raindrops crashing against the parquet floor. It is still hot and sultrily, but I know now that in a few moments the water will wash away the stuffiness and bring a pleasant, although wet, evening along.
We found ourselves in a place that seems perfect for waiting through the first cloudburst. The place is noisy, atmospheric. A beautiful ginger cocker spaniel is keeping us company and the abundant menu tempts us with dishes that are completely new to me, and at very affordable prices given that we are in the capital city. To satisfy our first hunger, we choose banh duc nong, which was the goal of our visit and which has been served here since the time my companion was merely a toddler. Nam was right that it would appeal to my taste! I am now sitting in front of a bowl of a warm, delicate dough made from gluey rice topped with minced pork, tofu, mun mushrooms, fried onion, herbs, chilli and a nuoc mam based sauce.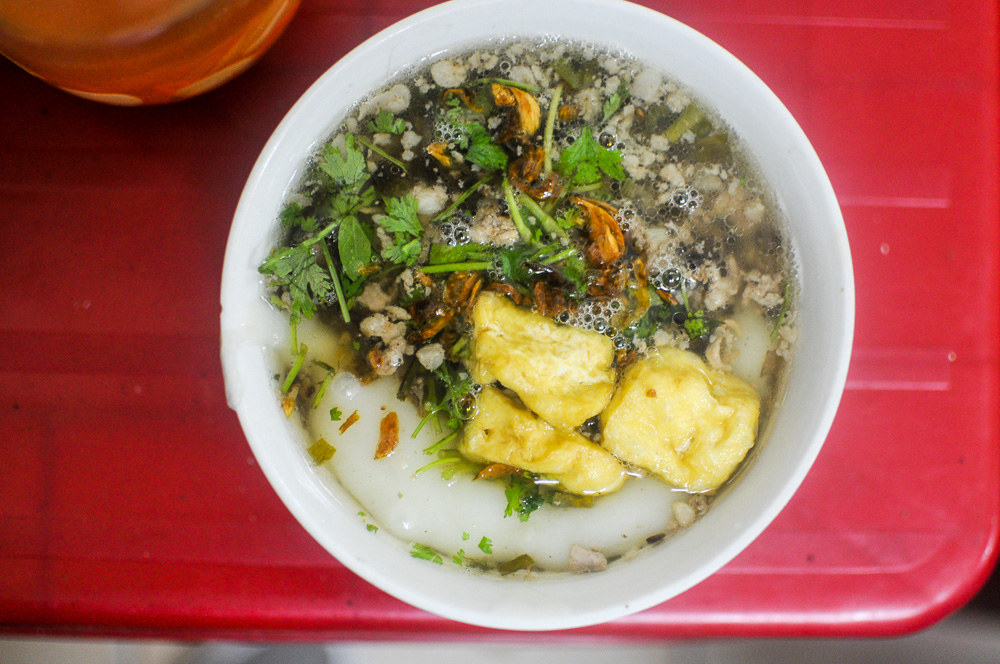 I sink my spoon into the white, thready pudding, which – mixed with this abundance of ingredients – couldn't have tasted more "Vietnamese". The marriage of textures, temperatures and tastes with its dominating, subtle sweetness of the rice "banh" is melting in my mouth. And it is particularly soothing when tasted against the grumblings of the storm behind the window.
Banh duc is considered an appetizer. It won't satisfy a big hunger, which is only an advantage as the downpour is not easing off and the menu teases us with more delicacies.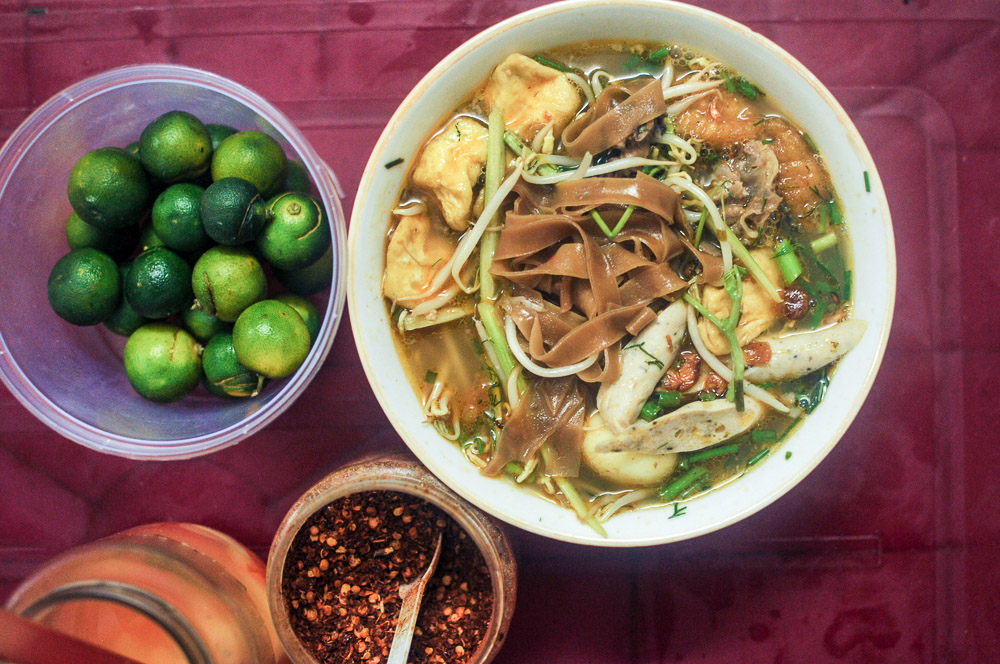 Banh da is a tidbit from the seaside Hai Phong city. The sourish broth made from crab shells and tomatoes is always served with the thick, rice banh da noodle coloured with a secret syrup (with green tea as the main ingredient as far as I know). I choose the "thap cam" version, with a mix of each of the additives served by the chef. I, therefore, get a bit of tofu, some soft sausages, fish dough, some delicate crab butter and quail eggs. Diversified with crispy sprouts and juice squeezed from a few immature kumquats (you will find these in many Vietnamese restaurants, they look like limes with an orange "mandarin" flesh) – tastes just divine!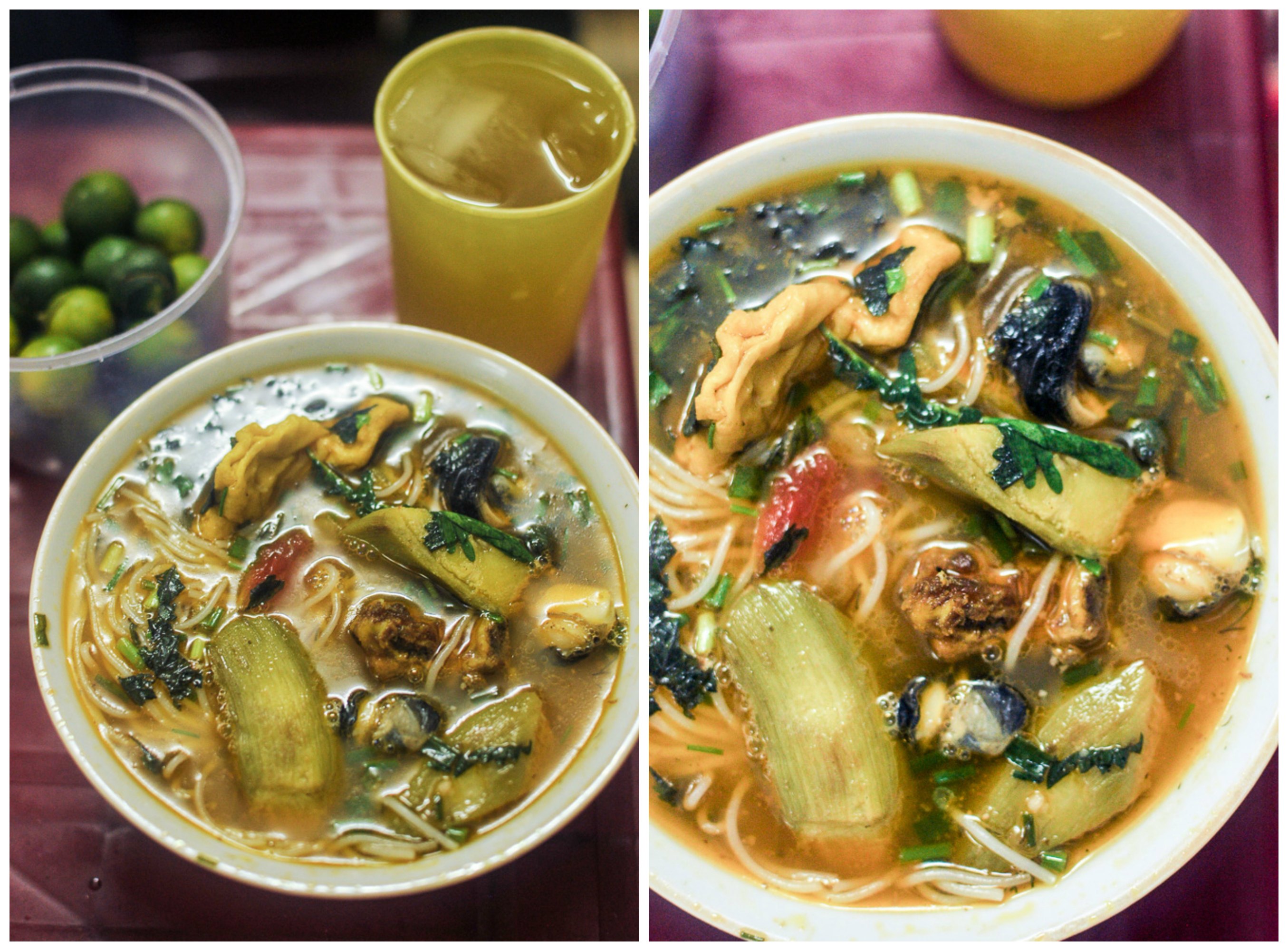 Bun oc chuoi dau is another interesting dish based on the same sour-spicy broth. The boiled green bananas are an interesting soup ingredient already, but what you will mainly find here are the oc – snails. It is served with tomatoes, tofu, herbs and some delicate rice noodle. We exchange bowls with Nam to eat up the best morsels and with our bellies full, we jump out for an evening ride through the wet, shiny streets of Hanoi.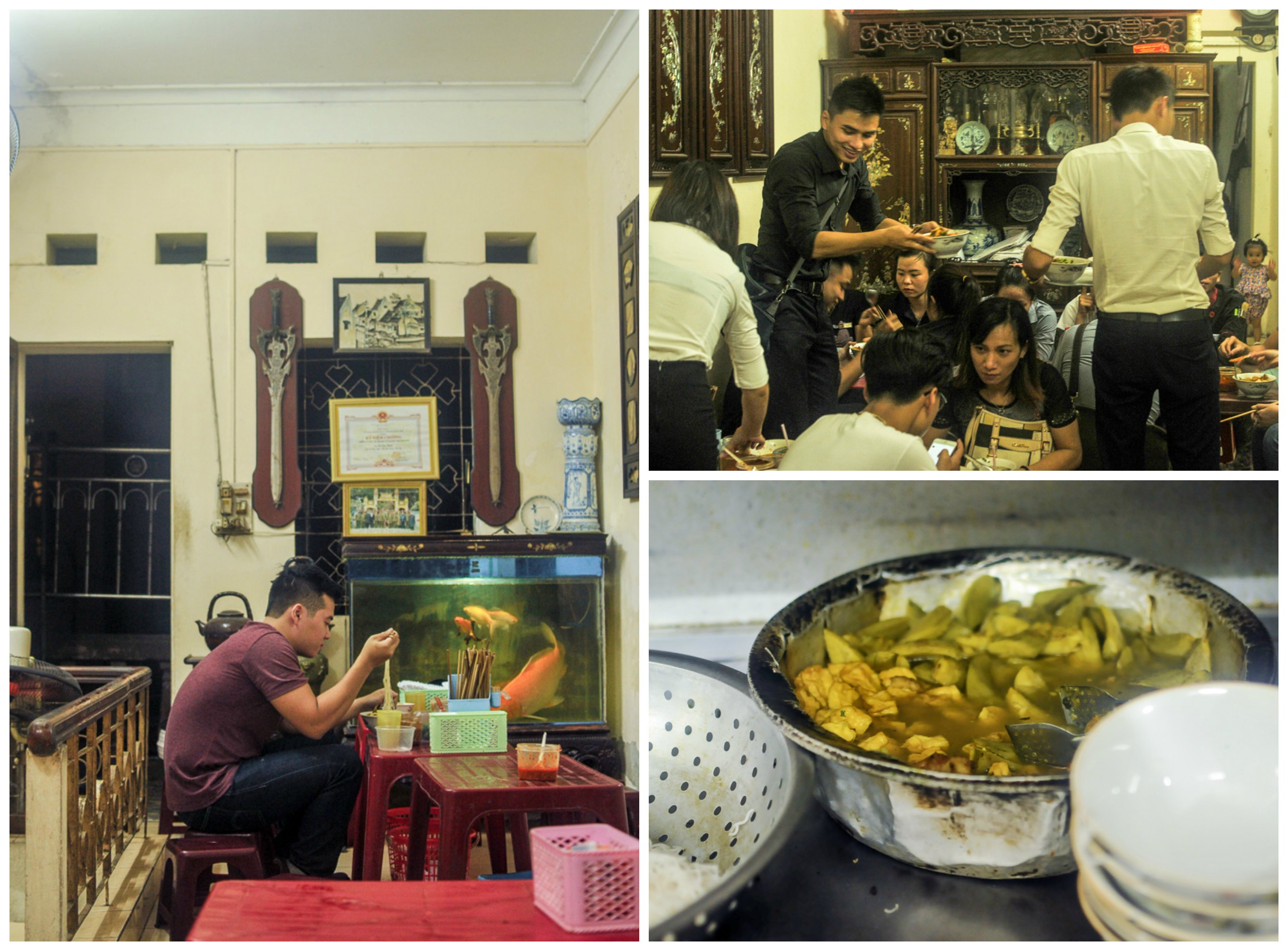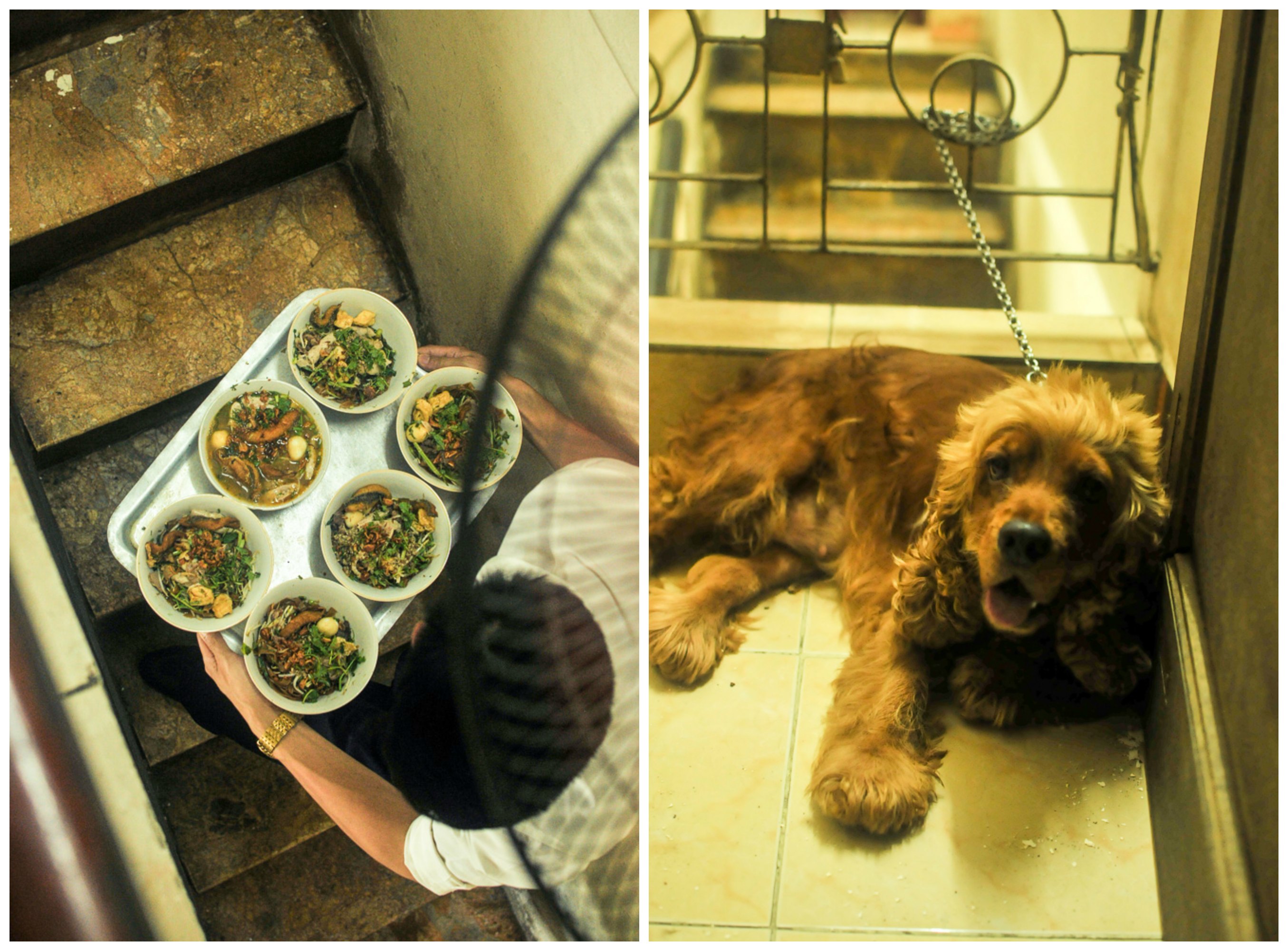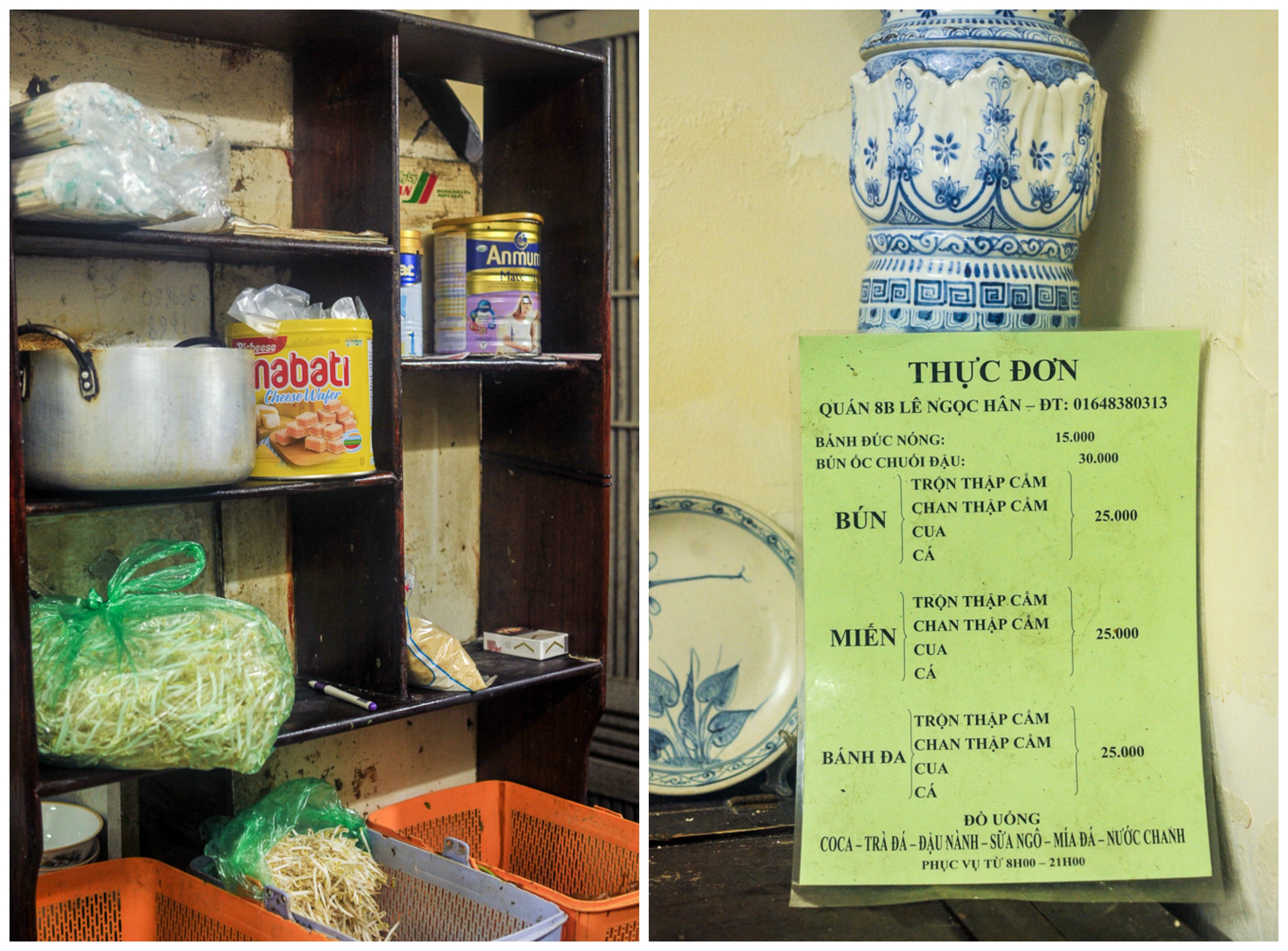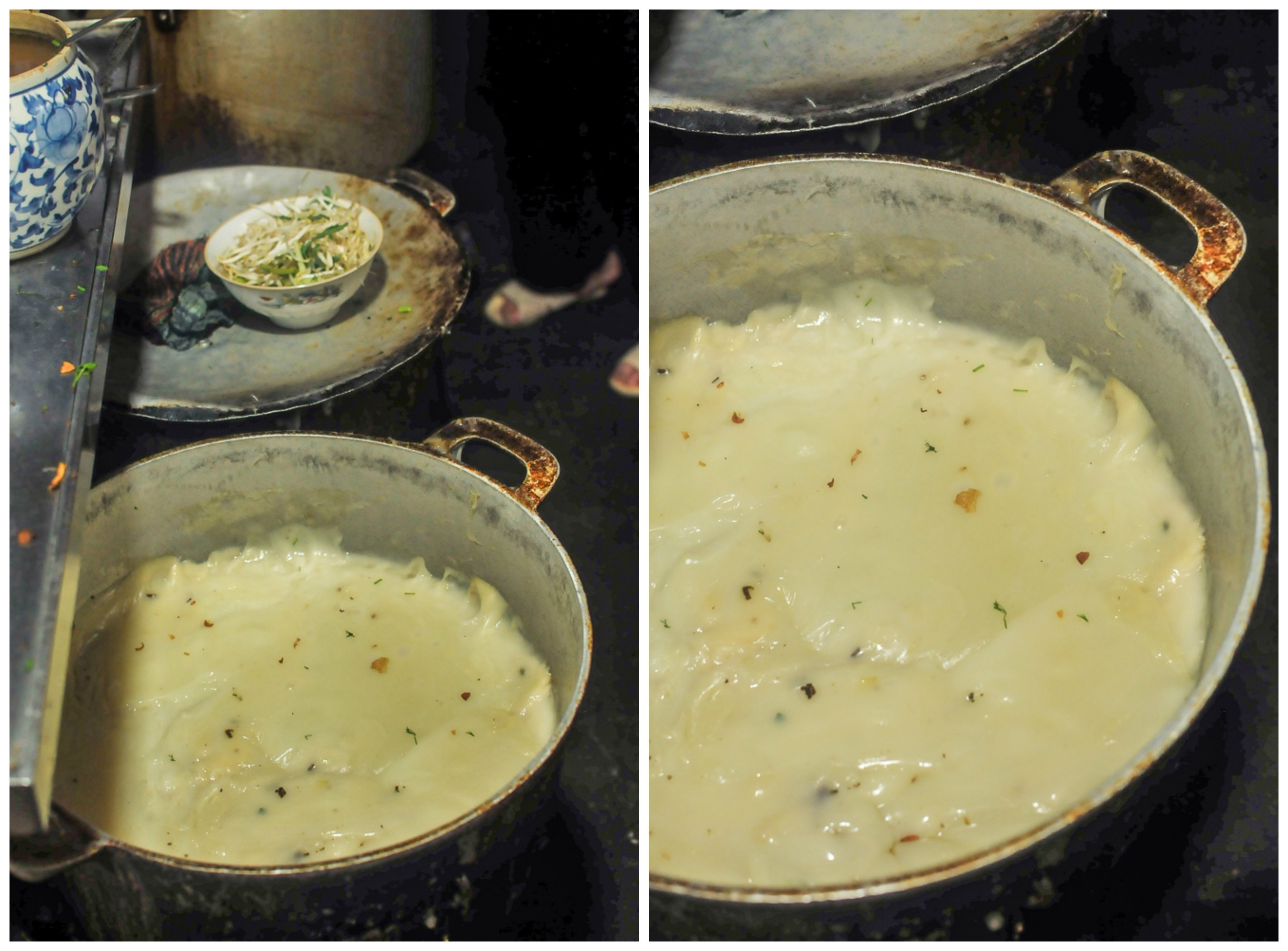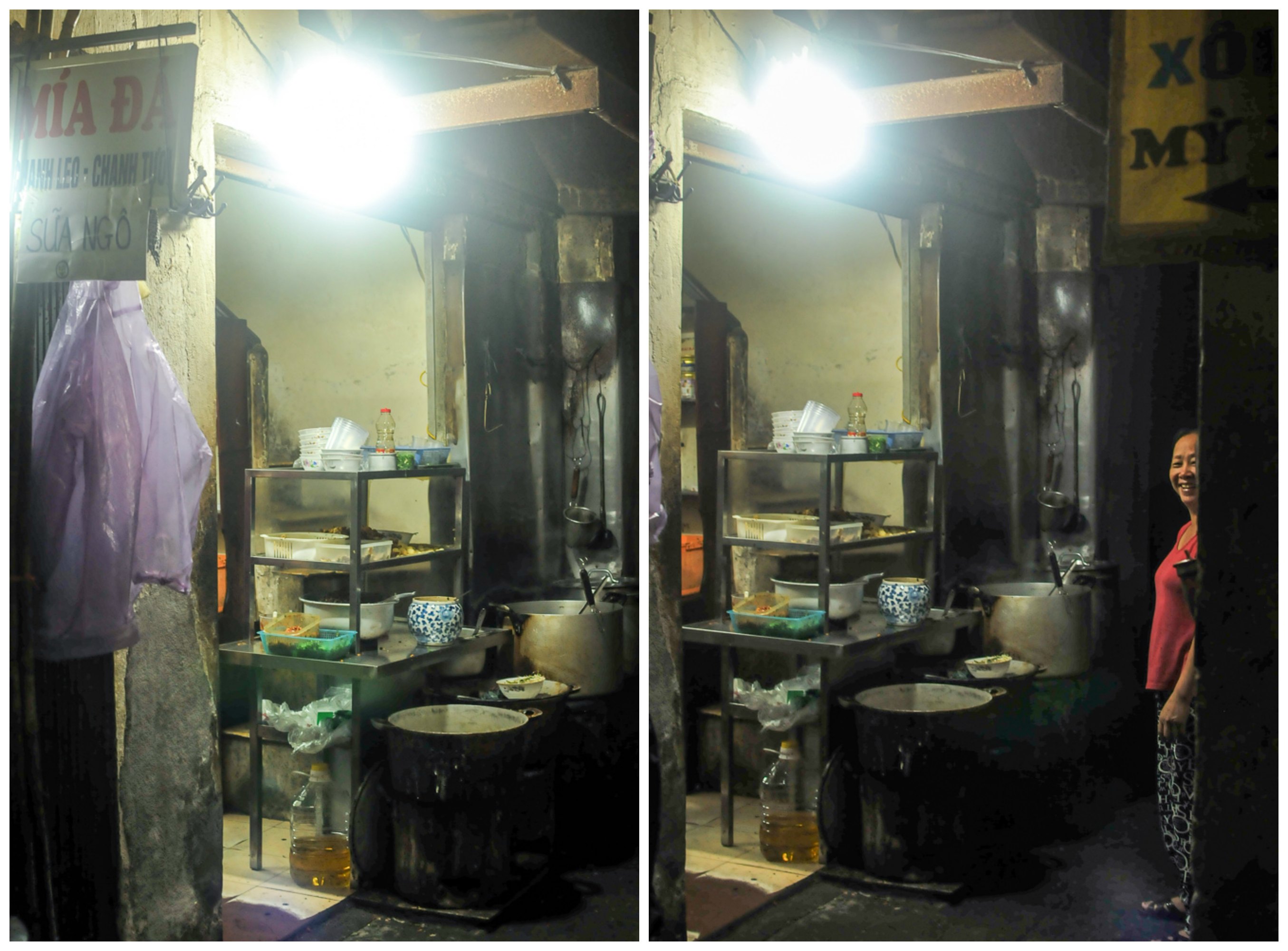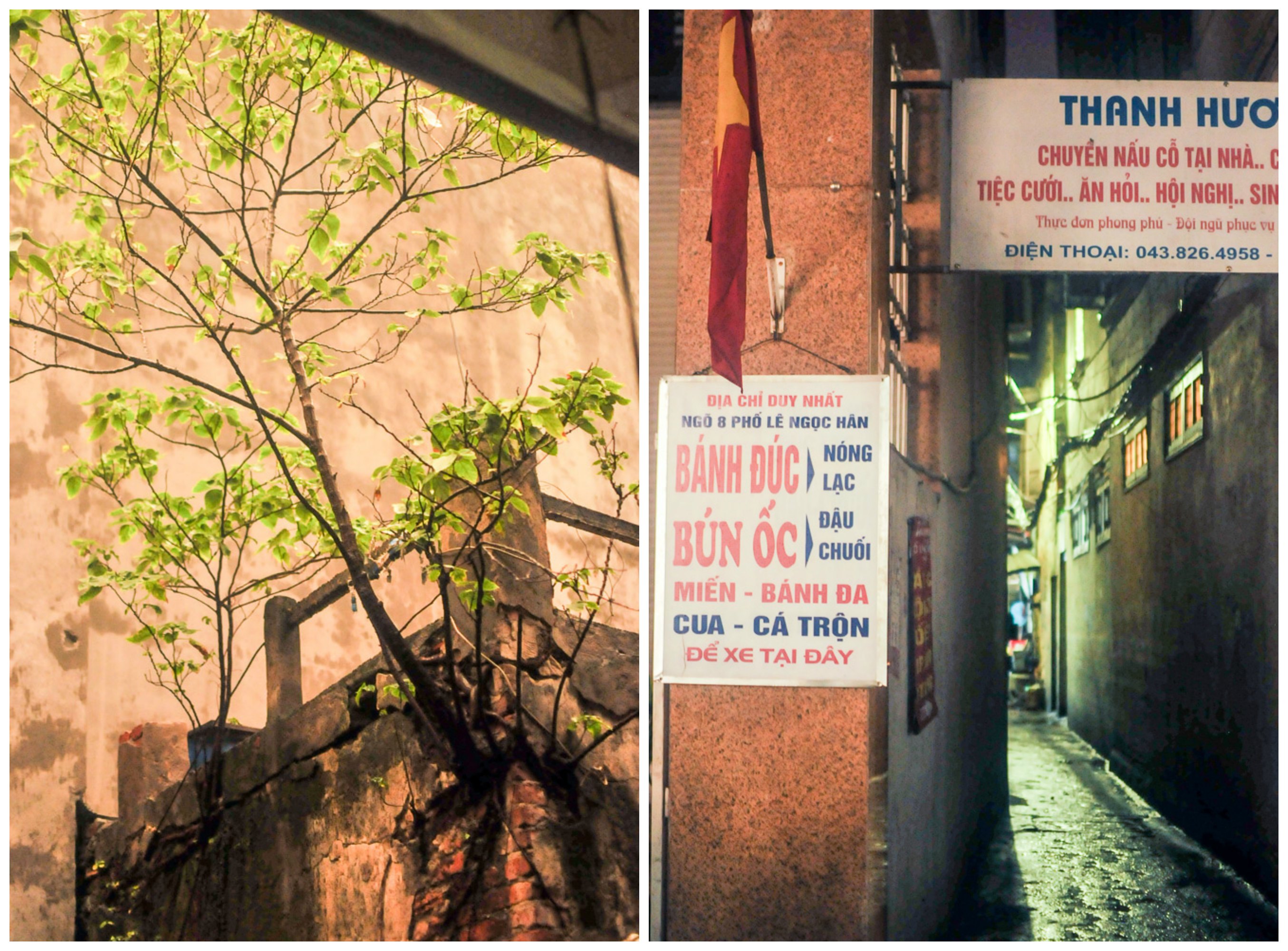 8 Lê Ngọc Hân, Hai Ba Trung, Hanoi. Dishes cost from 15.000 vnd to 30.000 vnd and you can get green tea or soy milk for drinks.