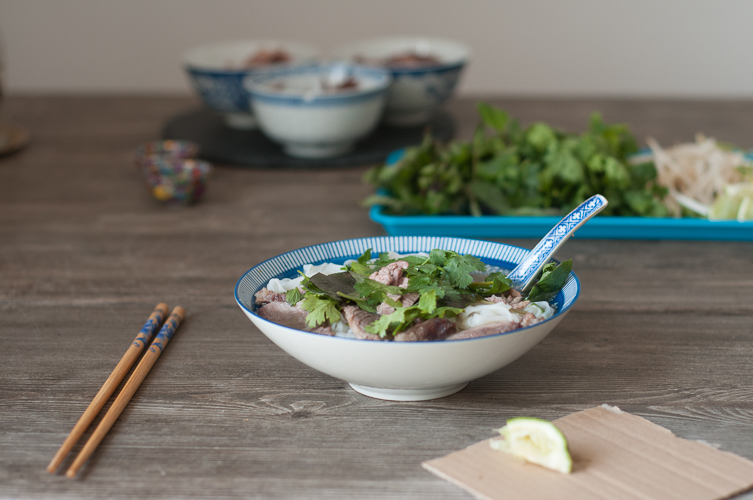 There isn't a more easily recognizable Vietnamese dish in the world. I think that on the popularity scale, pho bo places itself somewhere alongside spaghetti, fish&chips, sushi, pad thai and hamburgers. The distinctive slurping & lapping that accompanies eating pho bo has spread together with Vietnamese emigrants all across the States, Australia and Europe. And at its very source, the popularity and omnipresence of this soup largely outshine that of the polish borscht, dumplings and bigos (sauerkraut and meat stew) in their own homeland.
Pho is a marriage of the local cuisine with culinary influences from China and France. Northern neighbours are said to be responsible for the presence of firm rice noodles and aromatic spices in the soup, Europeans – for the addition of beef, the consumption of which they introduced to the Vietnamese. Prior to that cows here were used as a work force in the fields, not as food.
Pho is above all to be treated as a full meal, not merely a first course. It is just very hard to have room for anything afterwards. It is a substantial dish, and its character is determined already by the brew, obtained from a very long (3 hours at least) cooking of beef bones full of nutritive bone marrow, with a unique mixture of spices. Anyone who has ever been in Vietnam will instantly recognize the characteristic cinnamon-sweet aroma which rises from the steaming pots. You can sometimes smell it even tens of kilometres away and it awakes the appetite to such an extend, that I have more than once changed my lunch plans under my nose's temporary dictation. With excellent beef, a stack of pliant noodles, crispy mung bean sprouts and a mixture of Asian herbs, this composition results in a delicacy that deserves the title of the national dish more than any other.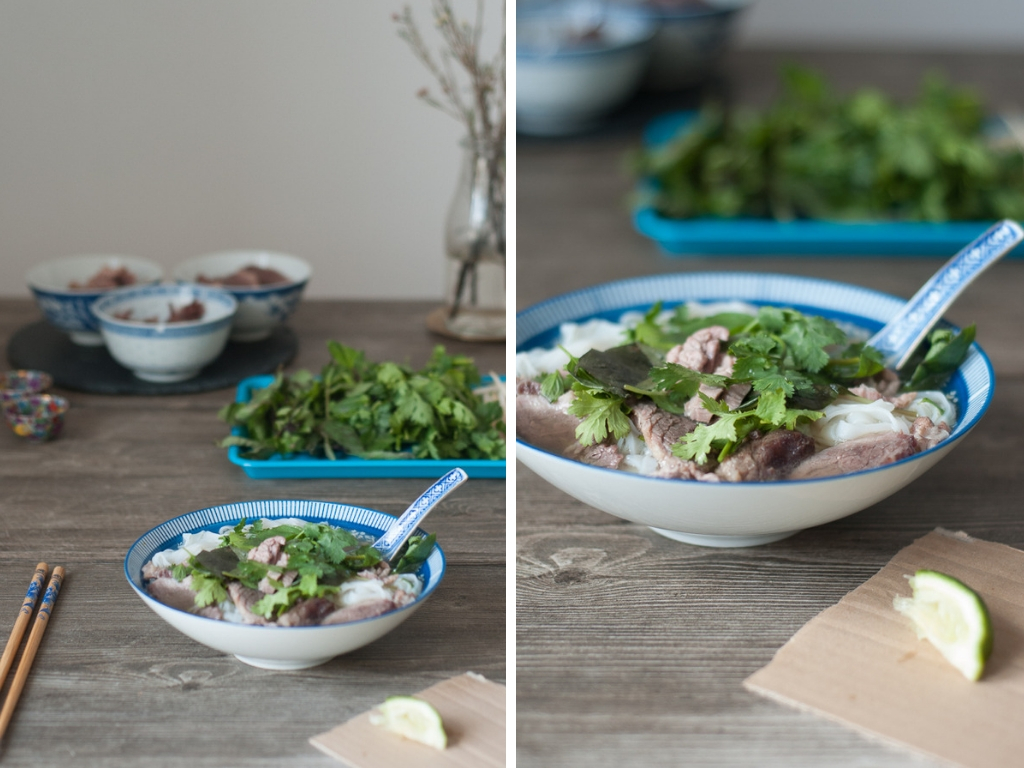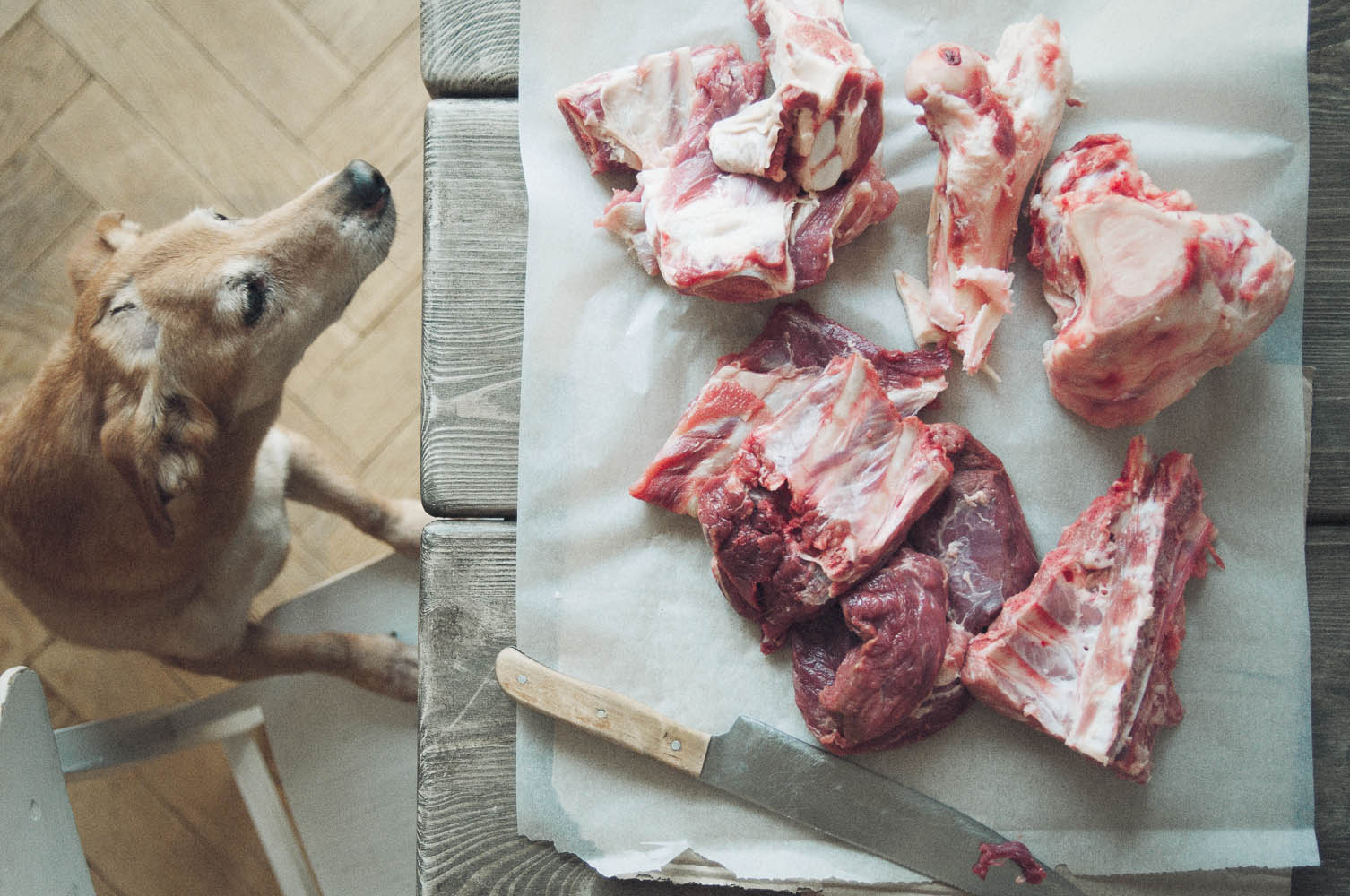 RECIPE
Quantities of ingredients in this recipe are meant for 6-7 litres of soup. If you want to make less – use appropriately smaller measures.
Meat:

about 1,5 kg beef bones with the marrow (leg, shank)
about 1,5 kg beef ribs
about 700 g of chuck and shank or foreshank; you can also buy beef brisket or rump
300 g of flank steak – this portion of meat is NOT going to be cooked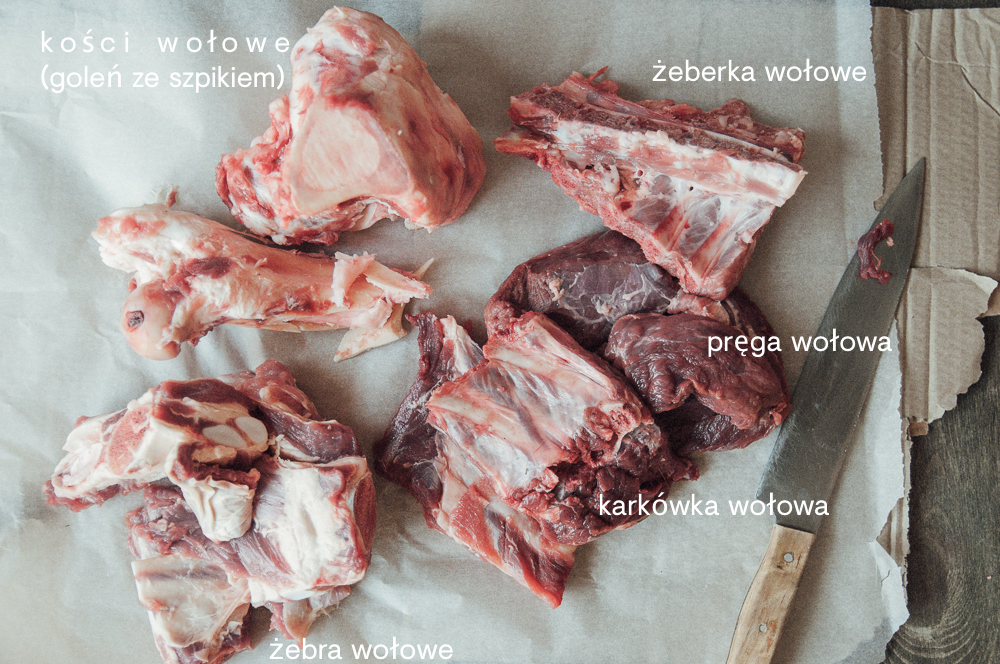 Rinse the bones and the meat (apart from the flank steak*), cover them with cold water and two tablespoons of salt, then leave aside for 1-2hours. After this time, pour the water out and rinse the meat once again. Transfer the meat into a large pot (you can also fit it into two smaller ones), pour enough cold water to cover all the ingredients and bring it to boil on high heat. Cook the broth for 15 minutes, taking out the scum that should appear on the surface – this way you will get rid of the pollutions and obtain a limpid brew. Now lower the heat and add the next ingredients.
* rinse the flank steak and put it in the fridge, then move it to the freezer 30 min before serving the soup
Spices:
1-2 cinnamon sticks
5-6 star anises
8 cloves
1 teaspoon of fennel seeds
1 black cardamon seed
1 teaspoon of black pepper grains
a square piece of gauze
Roast each of the spices on a preheated pan, be careful not to burn any of the ingredients (use a small flame, the fennel and pepper shall be roasted for a very short time; also remember to stir the spices with a wooden spoon so that they do not burn). Dispose of them on the gauze (or thin cotton cloth) tie its ends creating a pouch, which you then pop into the boiling brew.
Ingredients to be roasted:
2-3 onions (with shells)
1 fair piece of ginger (around 150g) with its skin
1 whole garlic bulb (though you can still make a good pho without garlic)
There are several ways to roast these ingredients – you can use a hot grill pan, the oven set on a grill function (dispose the ingredients on a dry parchment paper on the top shelf) or apply a quick and easy method known who I know from my mum's kitchen – stick each ingredient on a fork and turn it around above the flame on the stove until the skin/shell blackens in several places. Let the ingredients cool down, peel the blackened skin, cut in two (ginger alongside) and put them into the pot.
The remaining ingredients:
185 ml of fish sauce
1 tablespoon of salt (I use Himalayan salt)
about 50 g of sugar – most pho recipes recommend to use "yellow rock sugar", which has a richer taste than regular sugar; If you can't put your hands on the rock sugar try palm sugar – I used the one that is sold in pieces and it worked perfectly with way milder taste than the regular, white one (you can find it in most Asian stores)
Add the ingredients to the pot, but I suggest you do not add the whole sugar and fish sauce from the start. Add some of it, taste – you can then add the rest or even more of it, or it might turn out this is just enough for you. It all depends on how intensely you perceive salty and sweet tastes.
When everything, that makes the magic of this soup is already inside the pot, you can cover it and leave it on a tiny flame so that it simmers for the next few hours. You should remember to take the pieces of meat out after 1,5 hour. It should have properly softened by then (if you leave them longer – they will get hard and rubbery). Put the meat into a bowl and pour a little broth on it. Leave the rest of the soup on a slow boil for some further 1,5 – 3,5 hours. The longer you wait, the better soup you will enjoy, but after 3 hours of boiling you should already be delighted by its taste.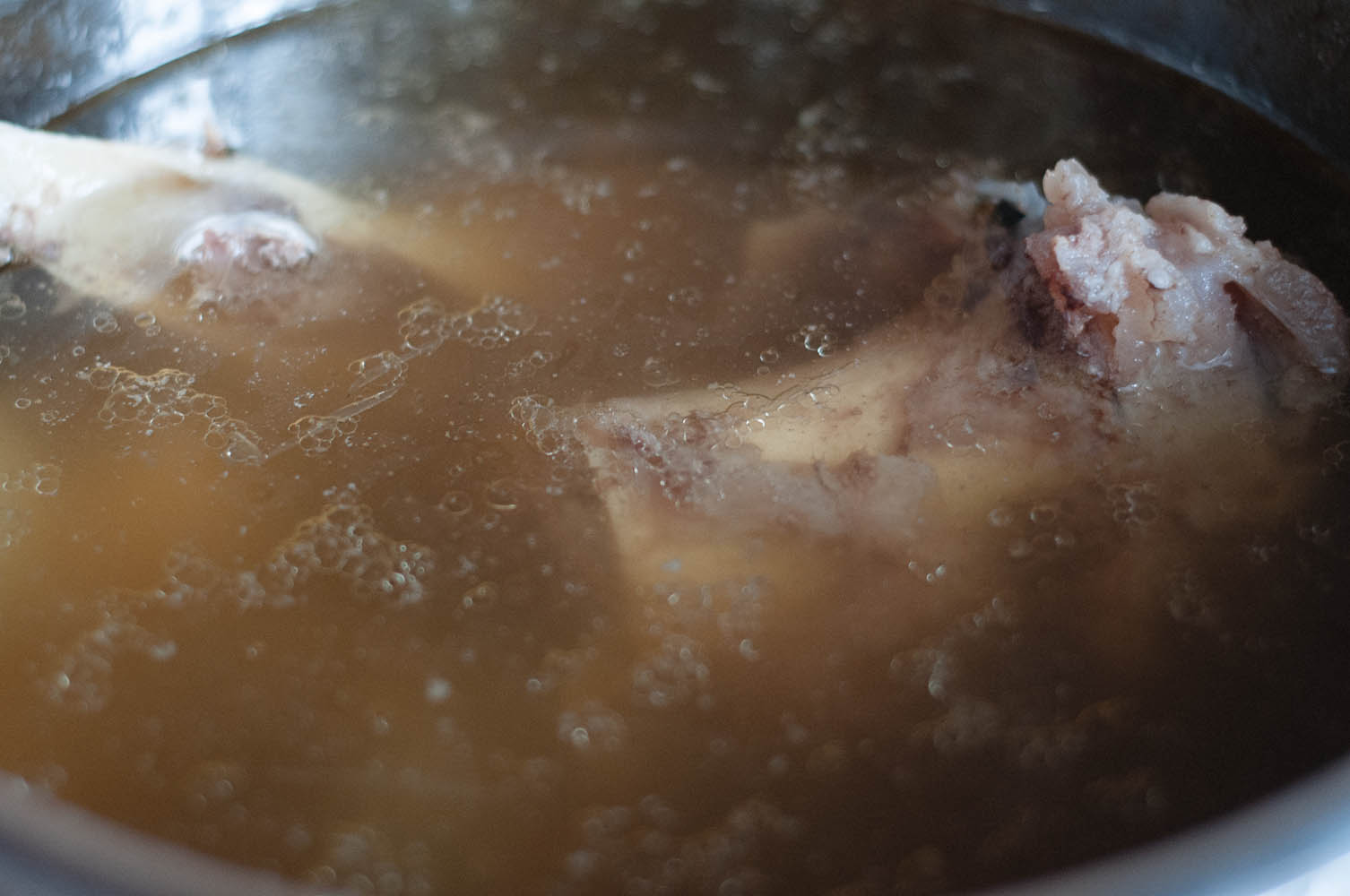 If the brew turns out too greasy, I recommend to pour it through a stainer layered down with gauze, which will absorb most of the fat. You can also use the ice cubes method – wrap a few of them into some paper towel or gauze and gently skim the grease from the surface of the soup. You are a patient one? You can also just let the brew cool down in the fridge and then take out the curdled fat, but after all this work – who would postpone the pleasure of eating pho for even another second?
Garnishes and preparation of the ingredients:
2 packs of pho noodles (according to your taste and the number of portions served; my suggestion is to be rather generous with noodles)
2 packs of mung bean sprouts (also depends on the number of portions, but one pack should be enough for 2-4 portions)
fresh coriander torn in smallest pieces
fresh Thai basil torn in smallest pieces
limes cut into wedges
1-2 chillies, thinly sliced
pickled garlic (you can have pho without it but why? it's so easy to make, adds so much do the taste and is just sooo Vietnamese)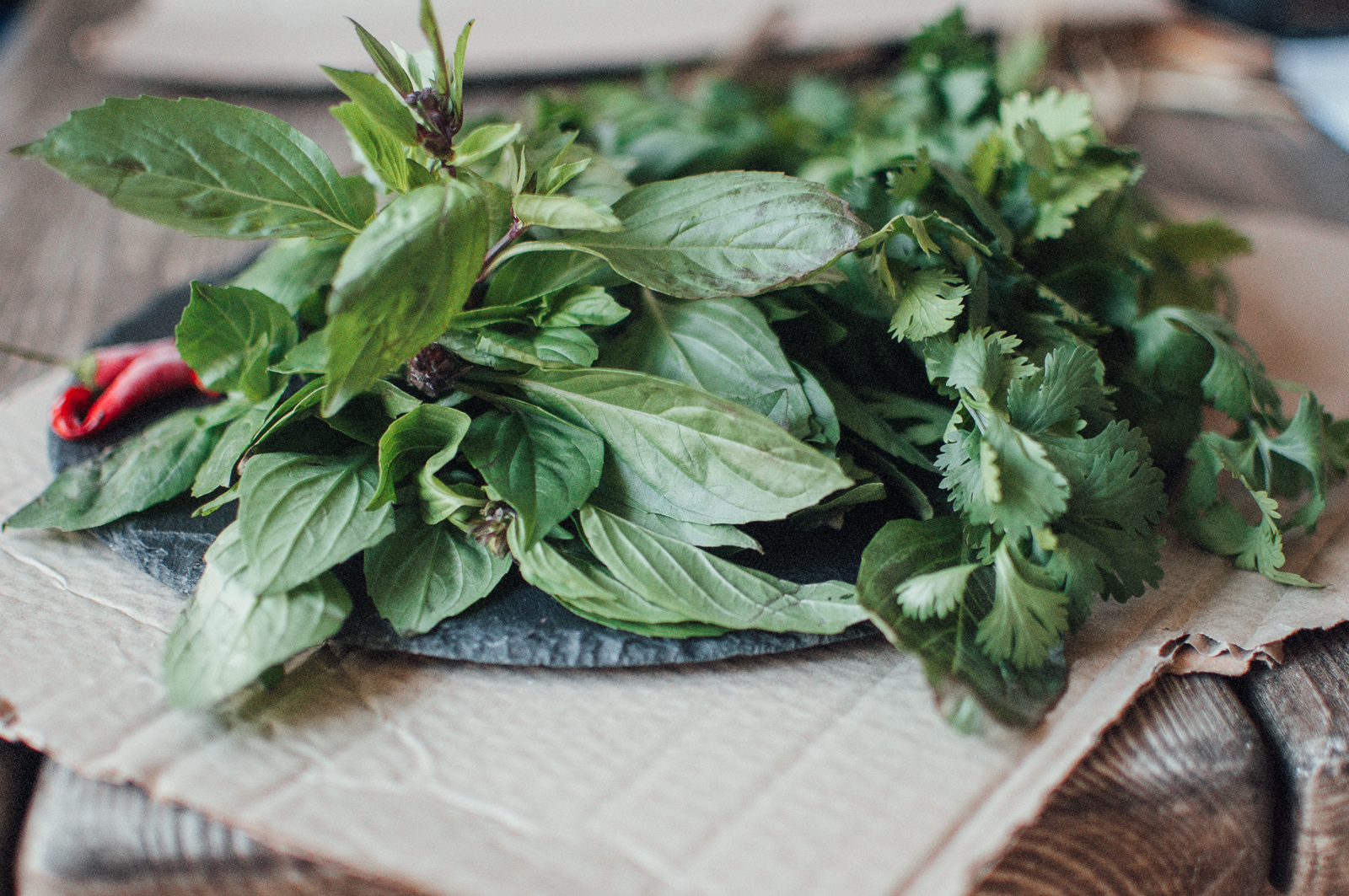 Soak the noodles in cold water for 30 minutes. Throw them into boiling water and cook for 45 seconds. Stir to prevent noodles from sticking. Drain, plunge the noodles into boiling water or pour some hot water on just before serving – that way they do not land cold into the soup. Separate the meat from the bone and cut it into thick slices. Take the raw flank steak out of the freezer and with a very sharp knife cut it into very thin slices across the fibres. Rinse the herbs and sprouts and dispose of them on a large plate. Put a large portion of noodles into each bowl, dispose of a few slices of the cooked and raw meat and pour the brew over while it's still very hot. Serve the additional garnishes separately, so that everyone can accommodate their own taste. Now grab a spoon in one hand, chopsticks in the other – and have a feast!