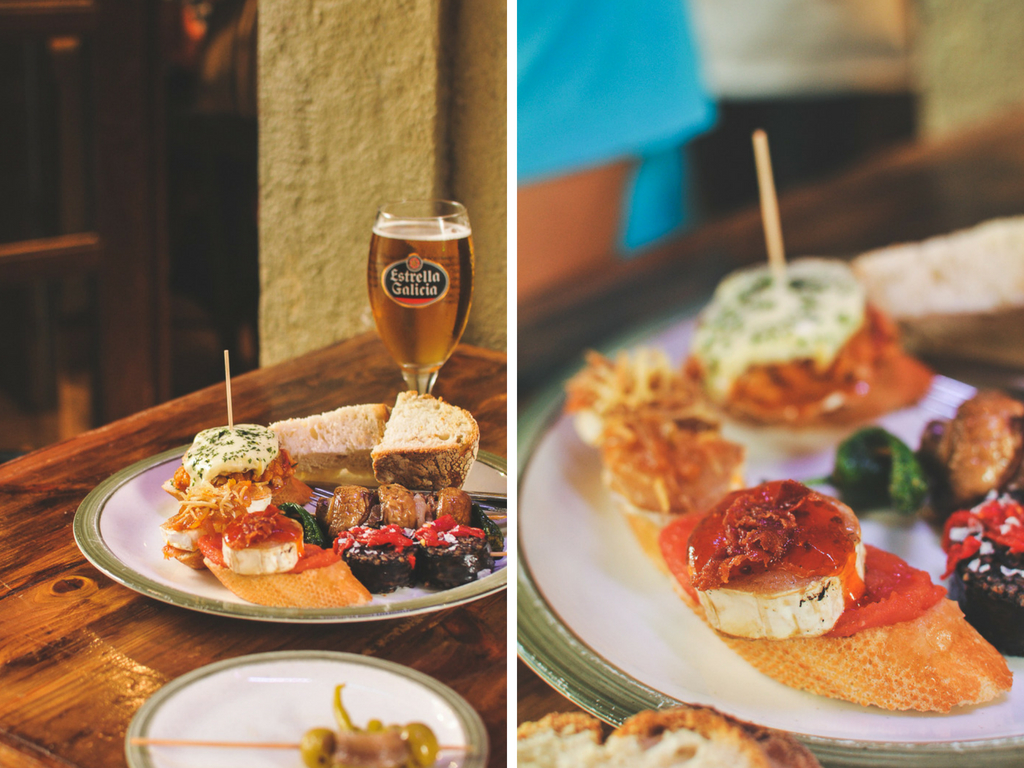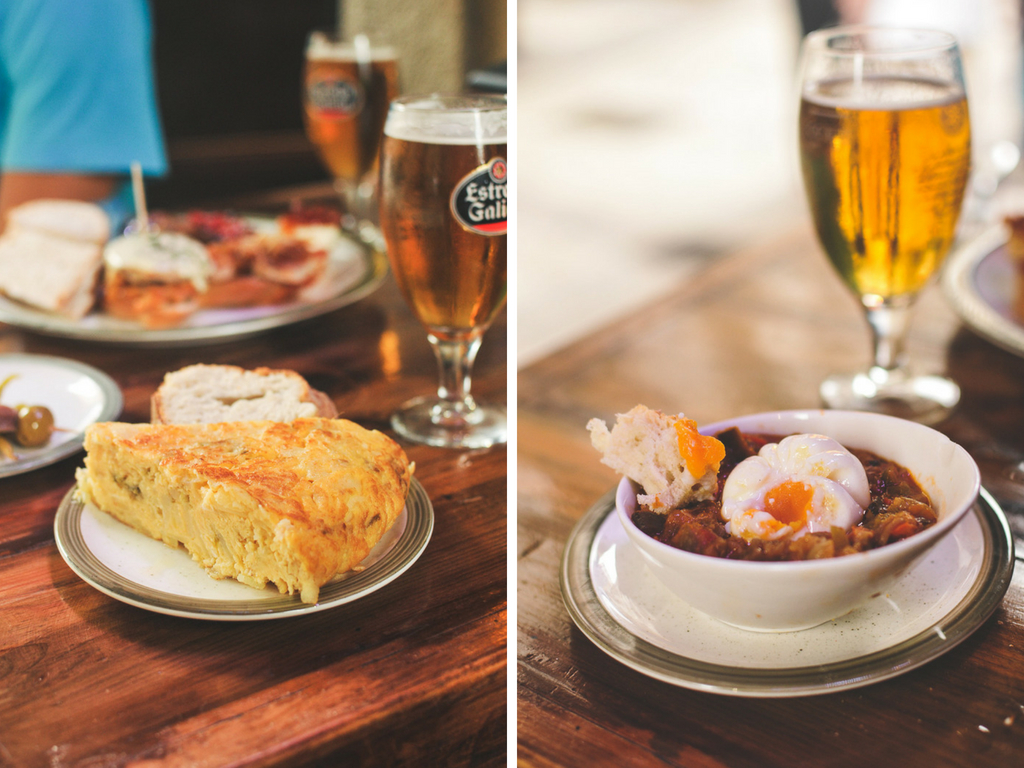 South of France has many pros – the Atlantic Ocean just by, 30 min drive to the Pyrenees Mountains, sun, waves, luscious nature, fresh wind and rains to cool down the Summer temperatures. Yet in my ranking, the best pro is the proximity of Spain – the country that has something to it that just makes me feel very, very good there. Maybe it's a bit more of freedom and messy vibe, fewer rules, more fun.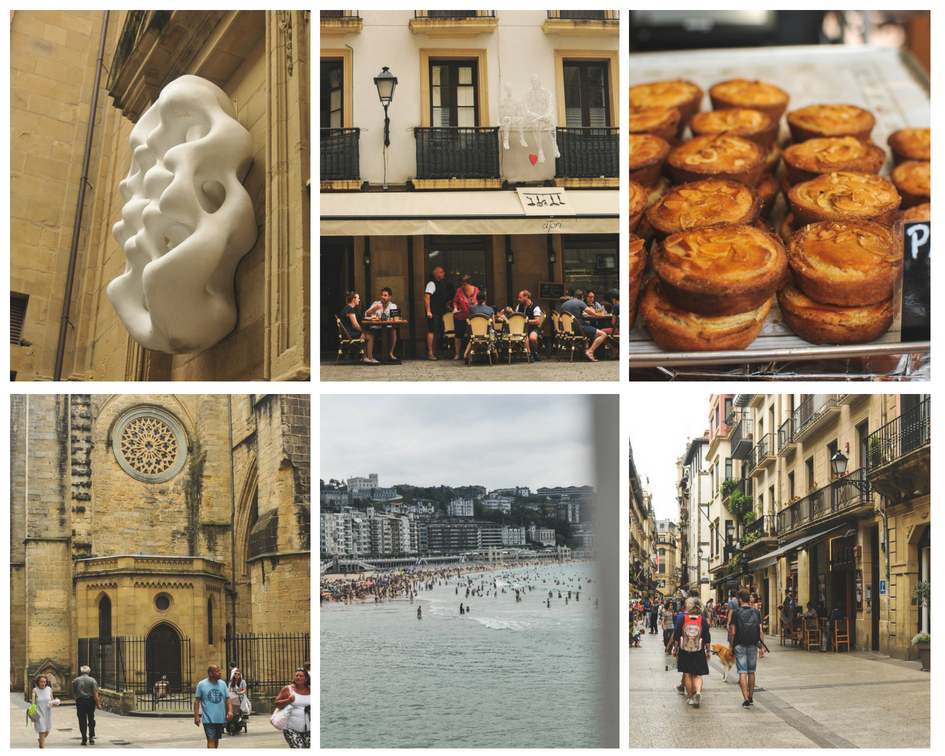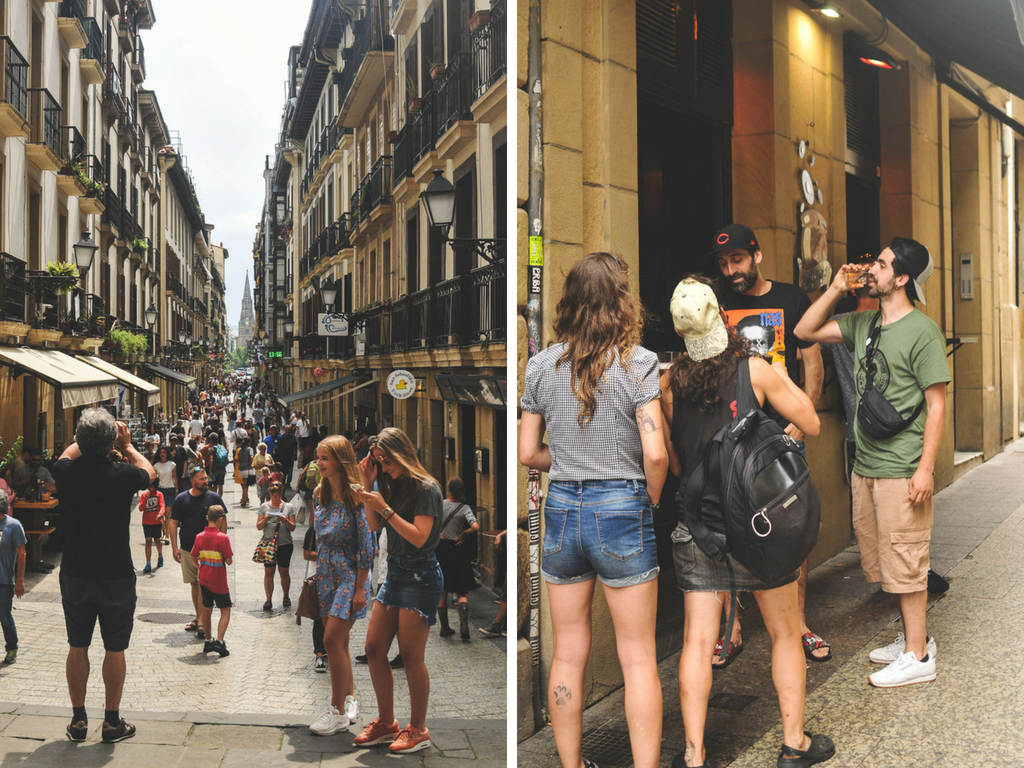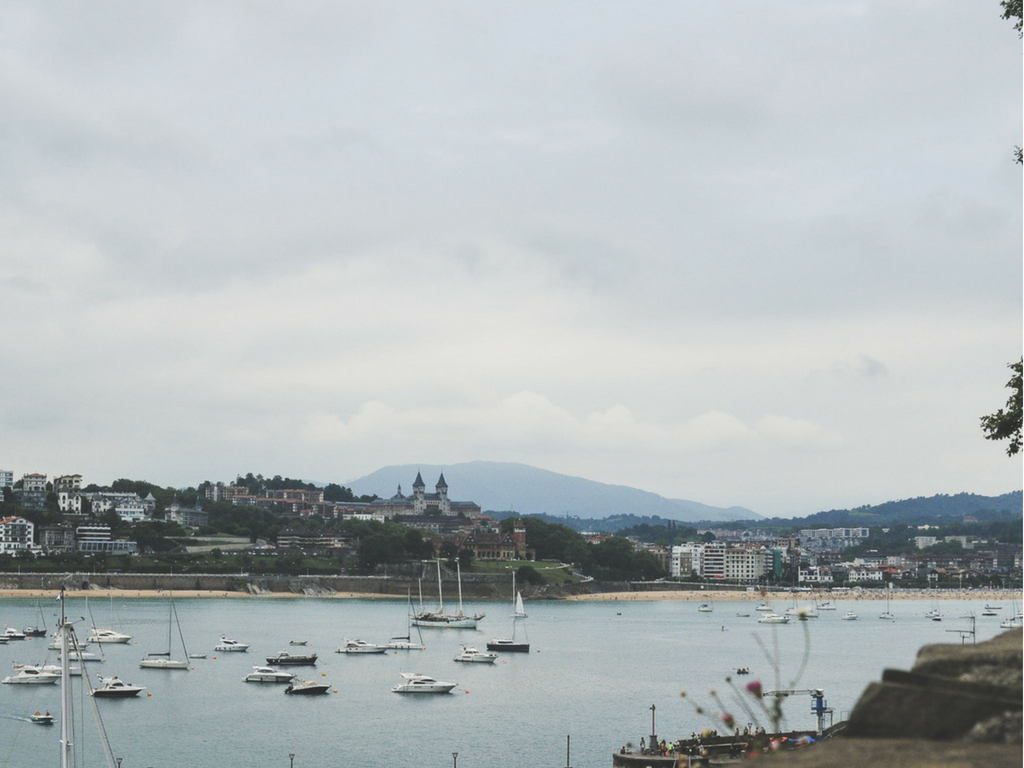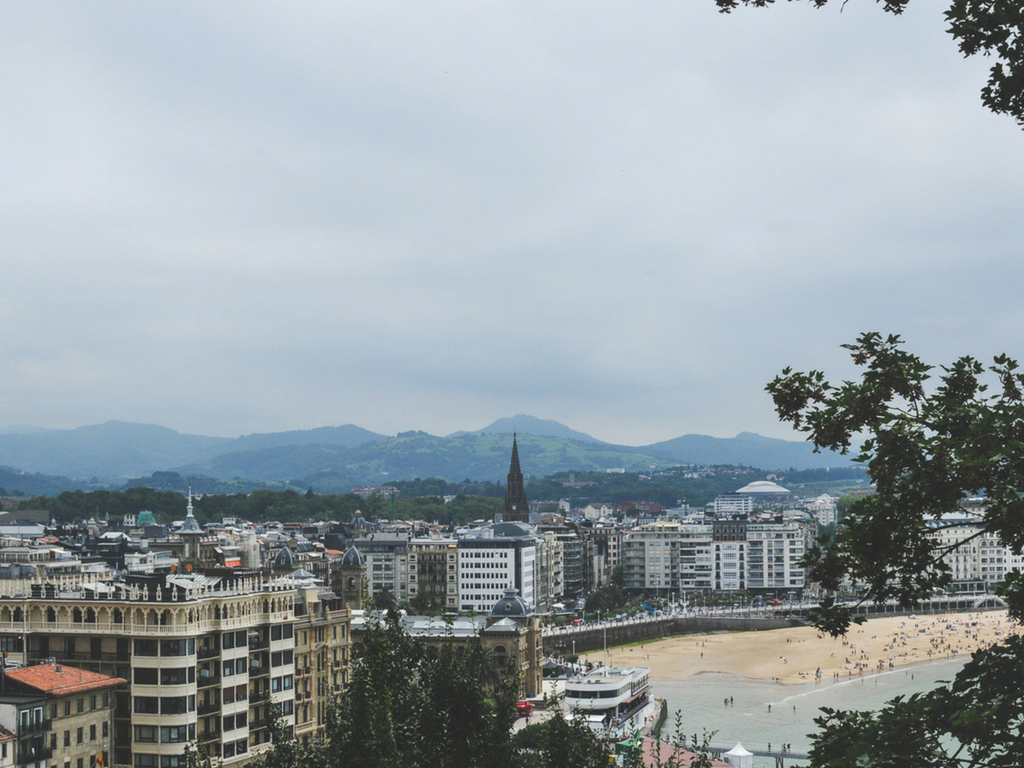 It takes 45 minutes to change the posh-surf Biarritz surroundings to still elegant yet the little more chilled port city of San Sebastian. It's this interesting part of Spain known as Basque Country – inhabited by the people that have their own language, big patriotic pride, like good fun (there is an annual fiesta in each city, town and village of the region) and good food. And here is the food that even just by its name is just too cute to walk away from – pintxos (spelt: 'pinchos')!
Little snacks that go in hundreds of varieties and present the best the region has to offer in a bite-size portions, usually served on a slice of bread. There are hundreds of tavernas and bars in San Sebastian buzzing with young, mid-aged and the happily retired crowd standing along the bars and around the tall tables or big barrels sipping wine, toasting with beer, laughing, snacking and enjoying the good life. It's nice to just wander around town and observe it, even better to be part of it!
I chose the bar for our pintxos lunch randomly just making sure it is filled by what looked like locals. The food was great though I didn't get to choose much – I found 2 dishes that were meeting my diet and consisted of veggies and eggs (not sure if vegans could enjoy pintxos at all…) – my all time favourite tortilla de patatas or simply potato omelette (moist, reach, delicate) and a serving of pisto con huevo escalfado – Spanish ratatouille with poached egg (that comes with ham on top but they offered to make a vegetarian version for me which I find very sweet). Both dishes were delicious and filled my belly for hours. My boyfriend enjoyed his serving of goat cheese, cod, olives with anchovies and mushroom with ham and was equally full and happy. We flushed it with 2 beers, paid 27 euro and went strolling the city (and quarrelling a bit, it was the Full Blood Moon eventually ;)).
PS. The place we ate at was called Sidreria Beharri, you'll find it easily on Google Maps.