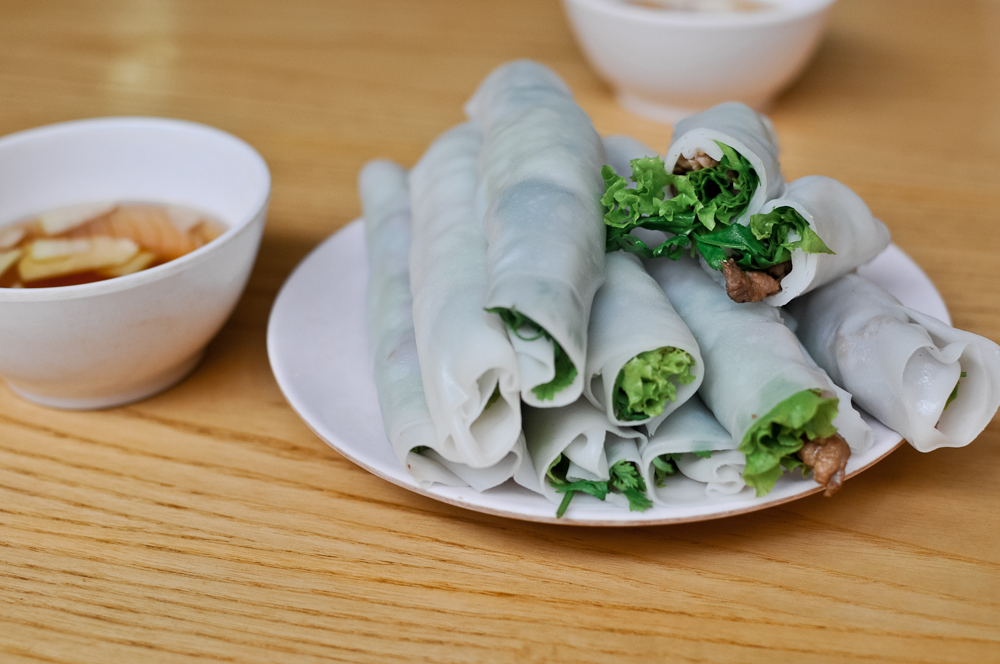 Necessity is the mother of invention and that was the case of the "rolled pho". The pho bo vendor ran out of broth so not to waste the other ingredients he decided to roll them into a sheet of uncut pho noodle creating very popular nowadays Hanoian dish. Stir-fried beef, salad and fresh herbs taste really good covered in thick, firm, white layer and served with classic nuoc cham. This dish tastes best eaten in the summer as it's served cold and all the greens nicely cool the body. The Truc Bach Lake area, famous for pho cuon, is worth visiting itself with its' nice breeze, tranquillity, multiple cafes and beautiful sunsets reflecting in the water.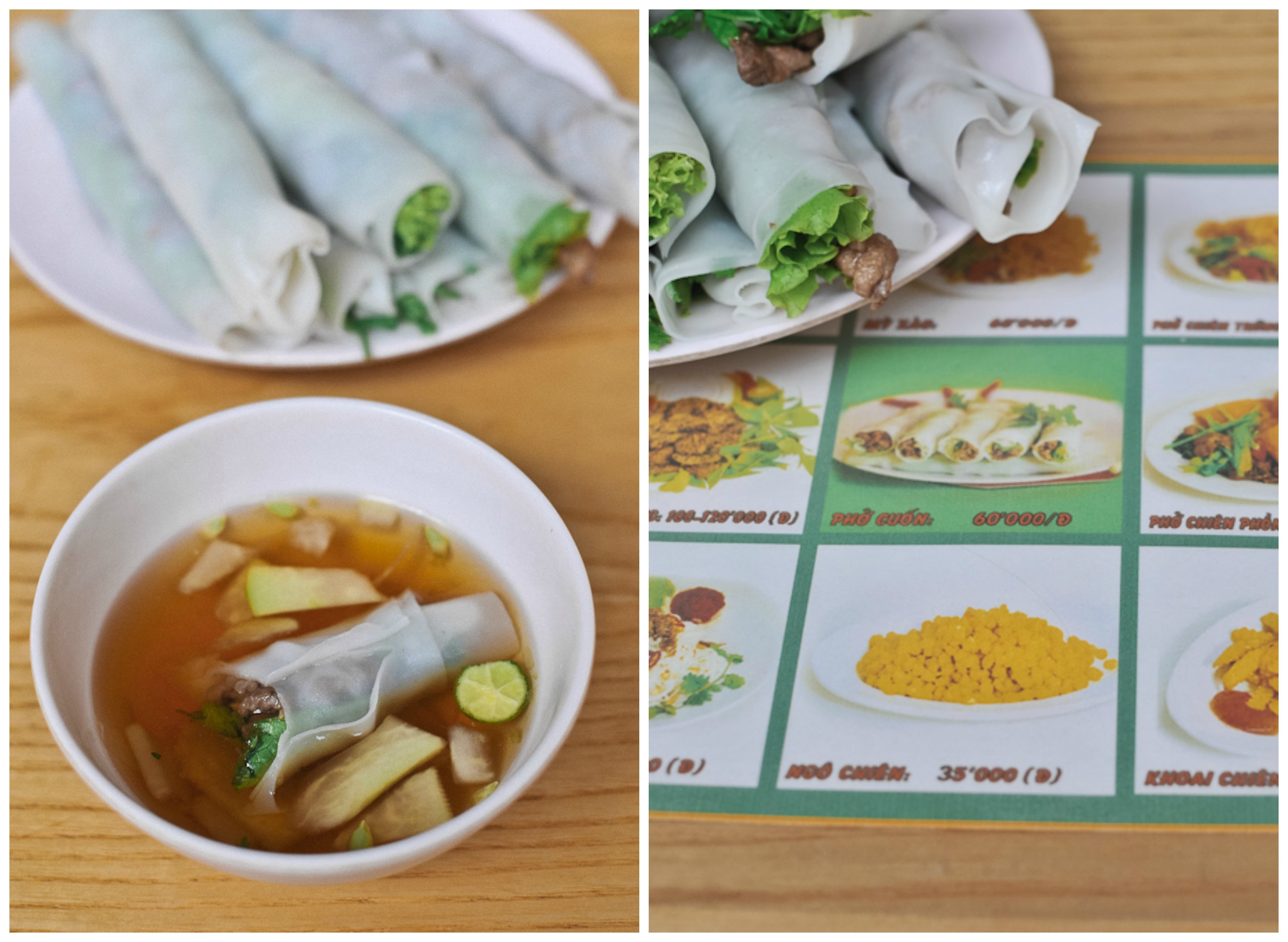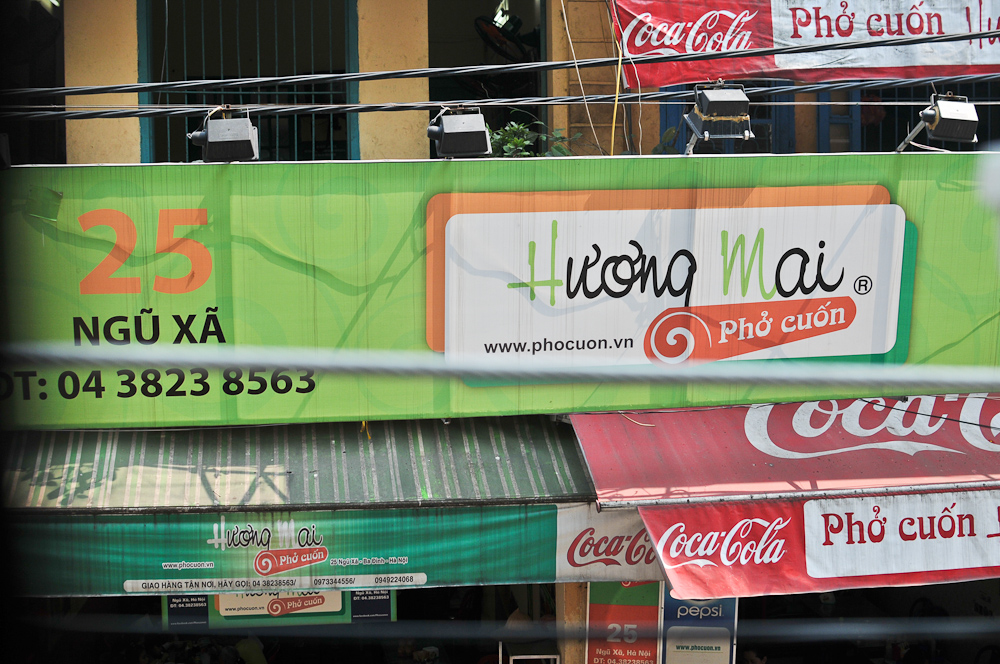 Huong Mai Pho Cuon, 25 Ngu Xa, Ba Dinh, Hanoi.
Locals visit this place for pho cuon (60.000 vnd) and fried pho chien phong (60.000 vnd). I've tried other dishes and all I can say – avoid the fried ones as they are very heavy. Enjoy pho cuon and spend the rest of the money for coffee or juice by the lake!