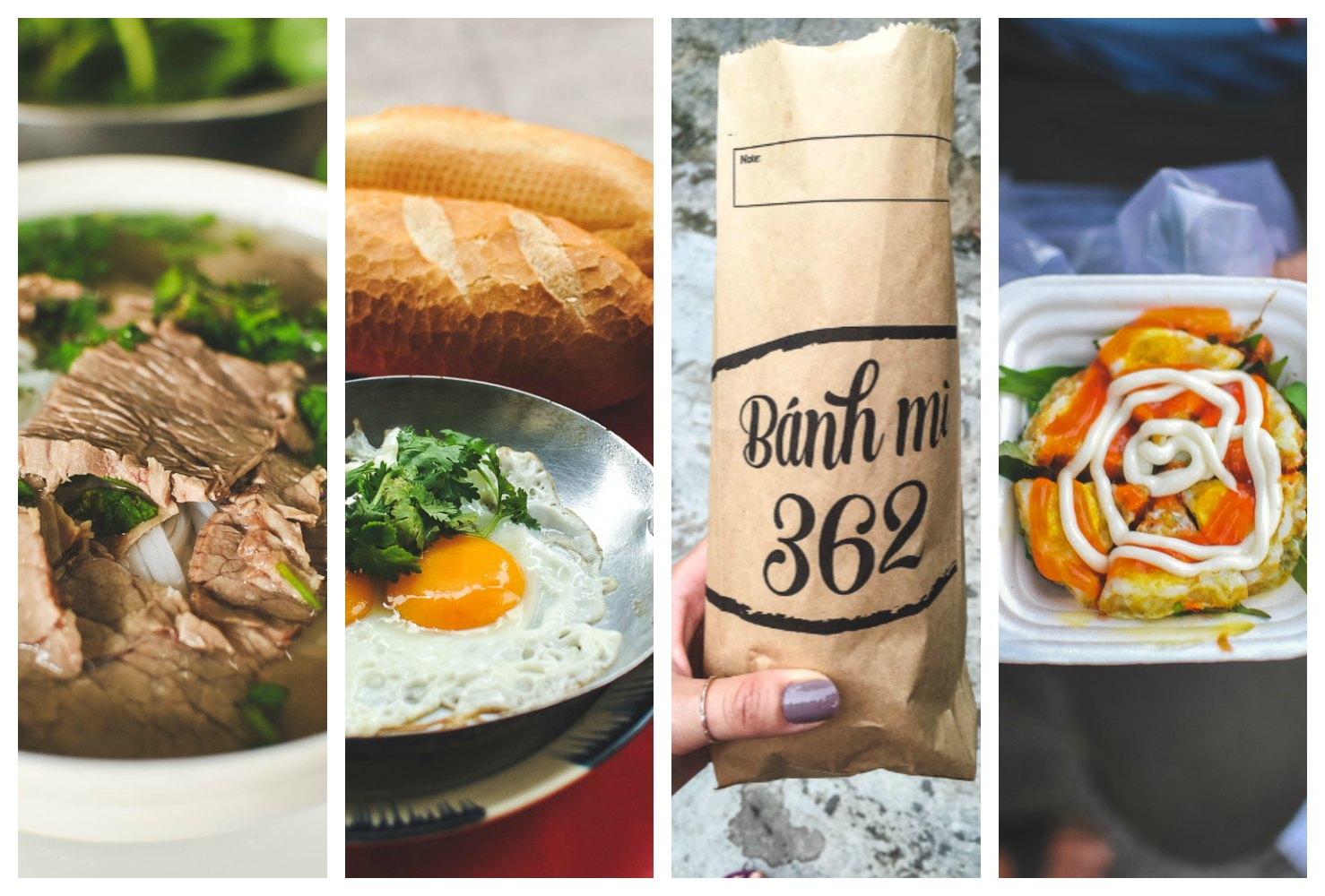 While my short trip to Saigon I met Truc who was happy to hear I am so passionate about his country's cuisine. When he came up with the pretty natural question of my local favourite dishes I wasn't sure what to answer as there are so many delicacies in the South. Thinking about that now, I guess the answer came automatically with the food choices I made during my short visit to the city.
Three days of surprisingly good (as for rainy season) weather was just enough to wander around my favourites streets and nooks and crannies. Finding my best-loved tiny cafes and their owners, not touched by time felt somehow comforting and giving this huge city a bit of a home-like feeling.
I decided to avoid any planning for sake of just eating what I feel like and what I stumble upon. Thus I enjoyed ubiquitous, fantastic, filled with pickles and coriander banh mi sandwiches, which I missed so much living up there in the North. I walked down the streets of District 3 to find simple yet tasty bot chien, a variation on the egg omelette with crunchy, fried rice cakes and stopped at the corner of the popular square to order banh trang tron, salad-like dish based on rice paper which is cut into strips and mixed with variety of soft and crunchy ingredients. However, no matter how unique and delicious those street treats were, I couldn't leave Saigon without the Southern version of pho bo, and just when I dipped my lips in the aromatic broth I was sure, this always was and will be my number 1 local street food dish. Rich with sweet flavours of meat and spices, loaded with delicious, cooked 'chin' beef slices and with this enormous addition of fresh herbs, crunchy mung bean sprouts, and with generous splash of lime juice…. however good and original the Hanoian pho is, the Saigon version moved this soup to the whole new level of culinary pleasures!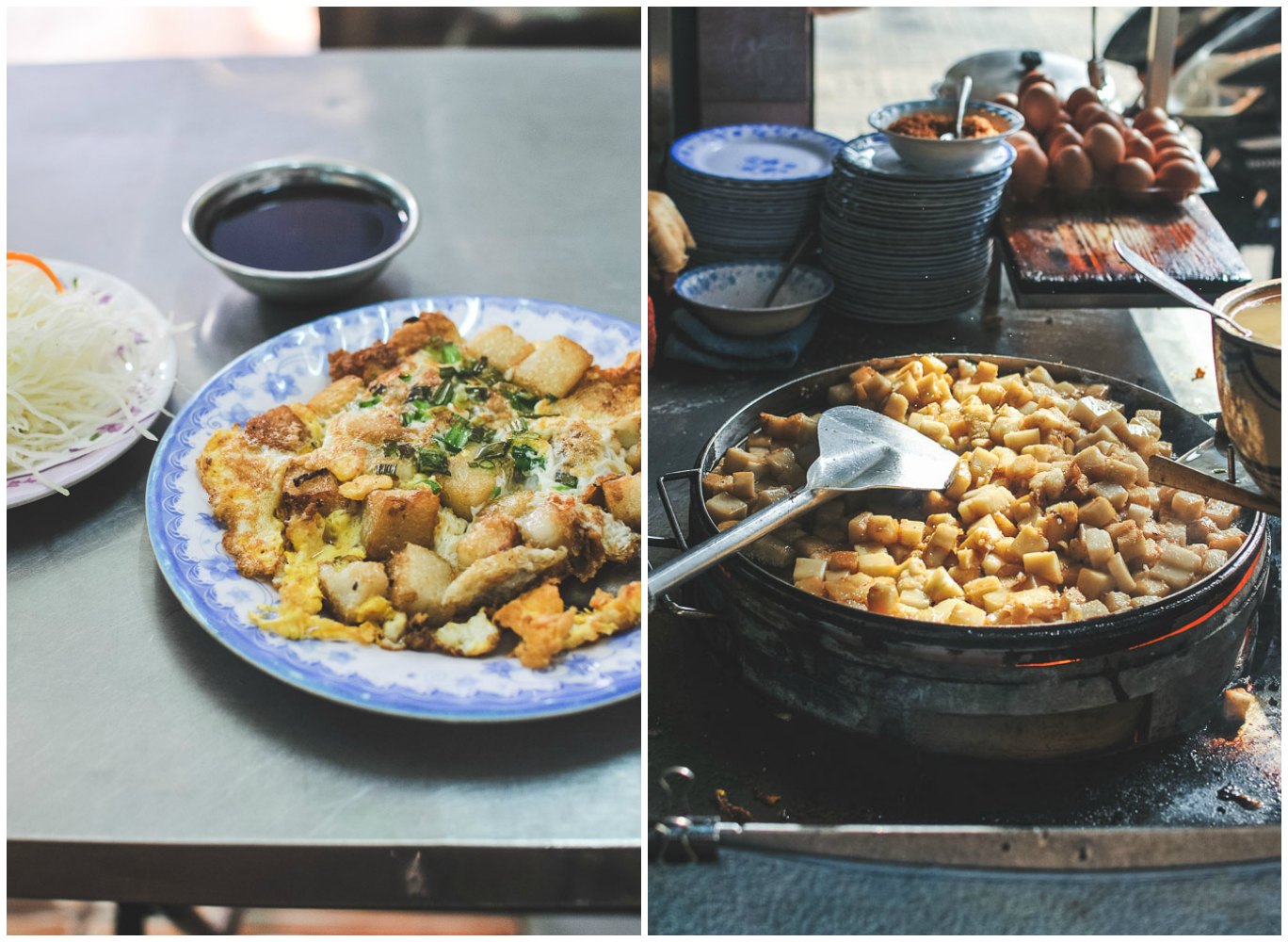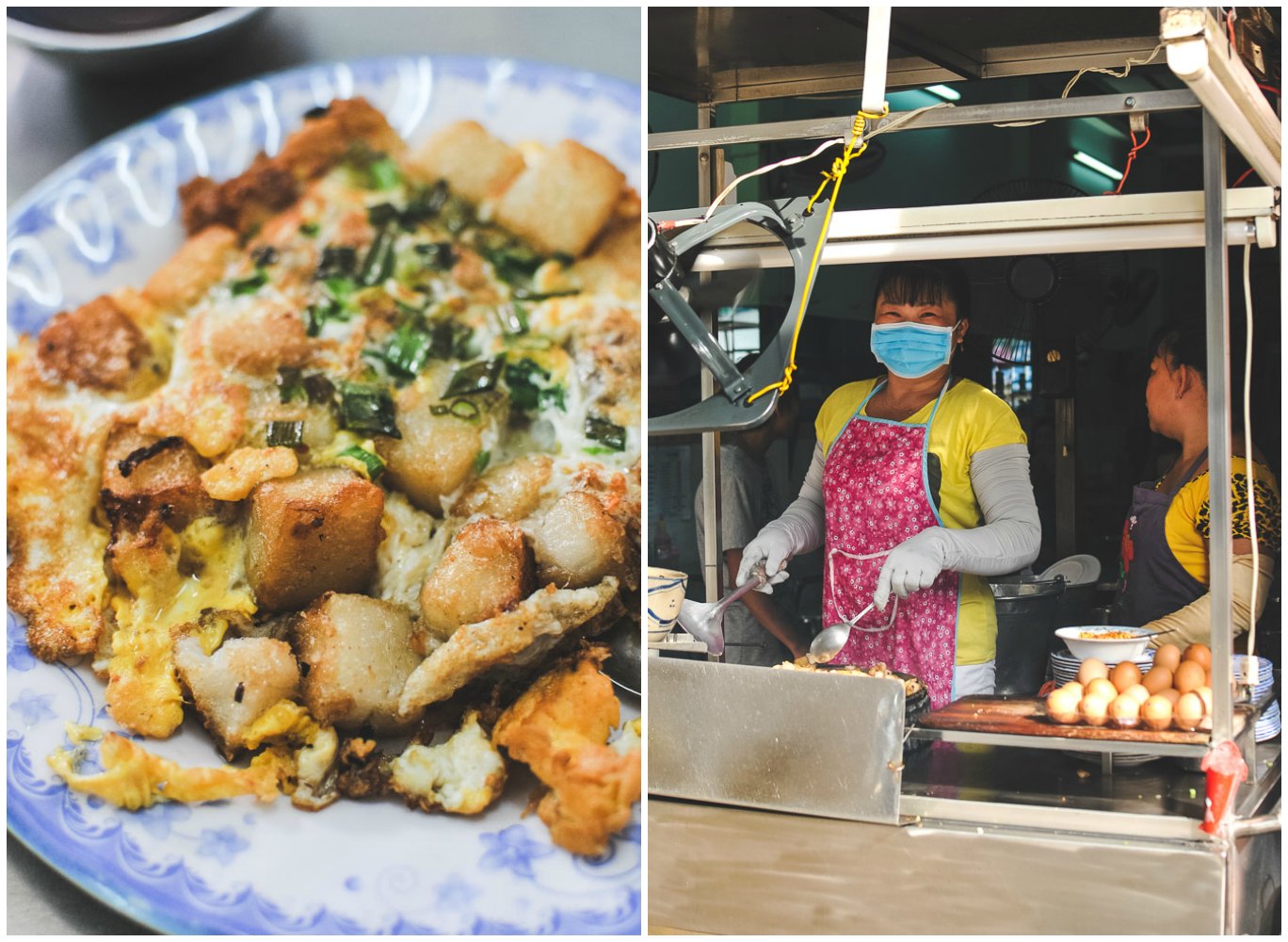 Bot Chien Dat Thanh, 277 Vo Van Tan, Hcmc. Bot chien – 24.000 vnd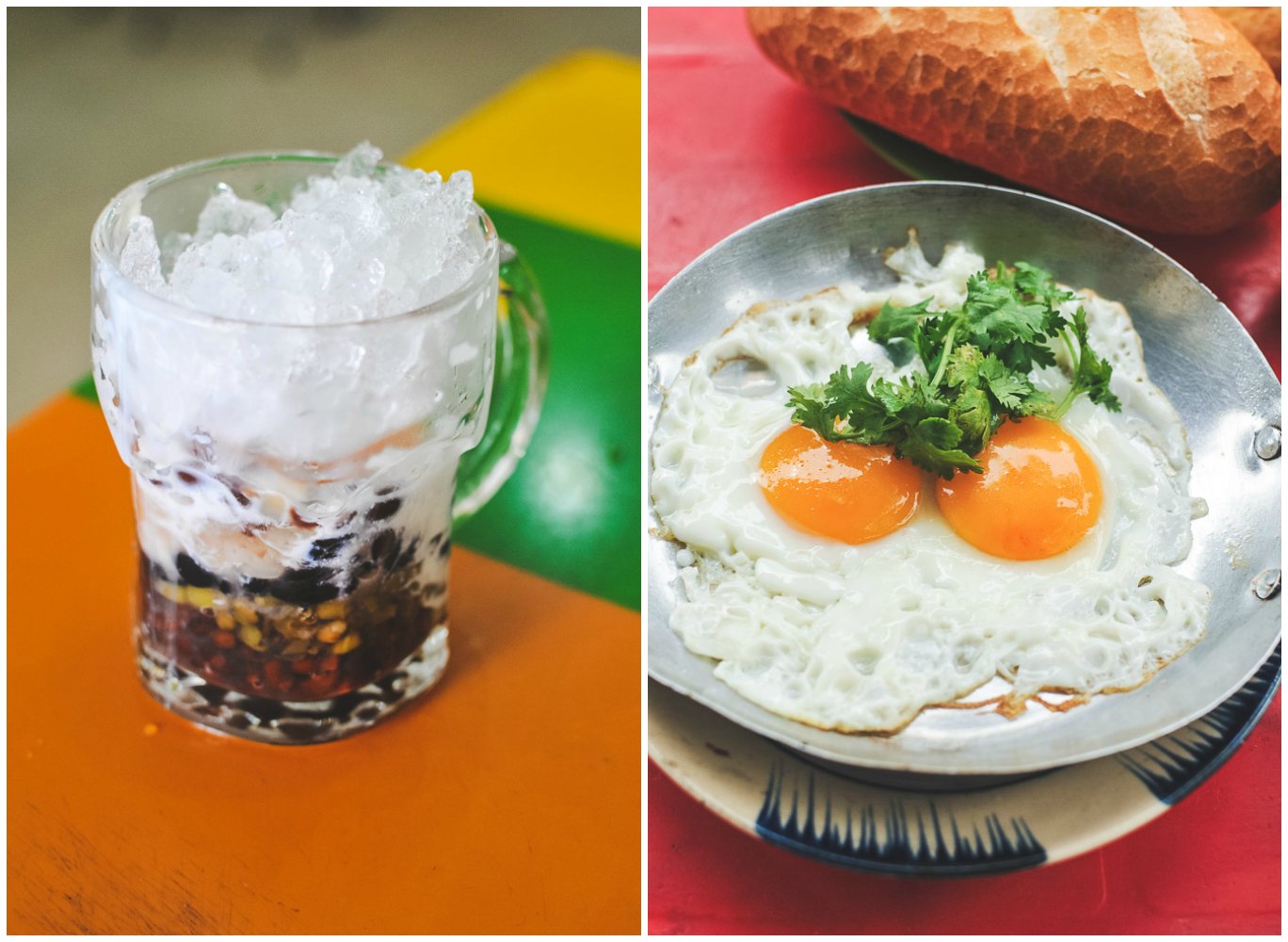 Che thap cam (left) – 20.000 vnd. Address: Che My 2, 119 Nguyen Thai Hoc.
Banh mi op la (right) – 15.000 vnd. Address: corner of Yersin/Le Thi Hong Gam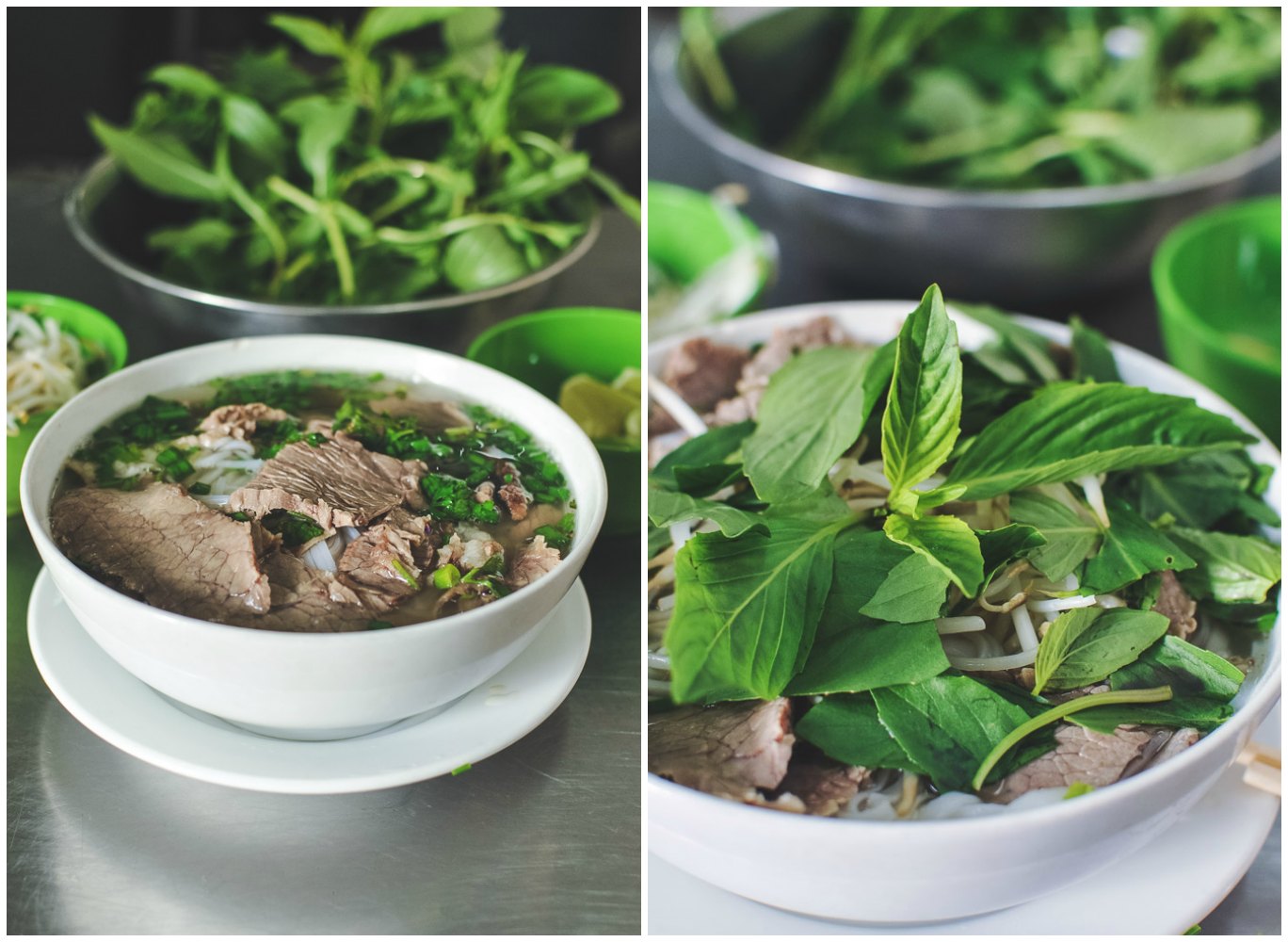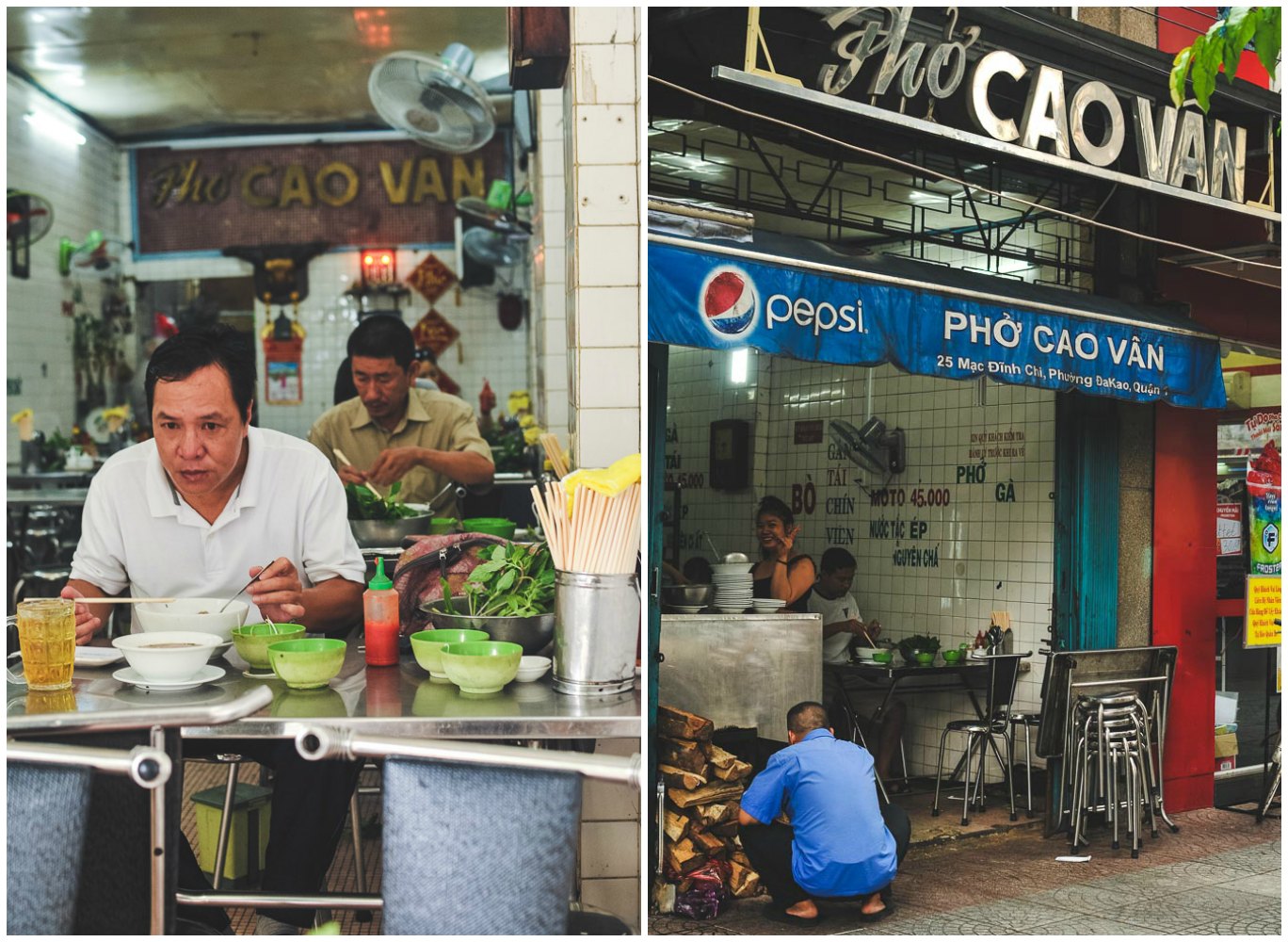 Pho bo chin – 45.000 vnd. Address: Pho Cao Van, 25 Mac Dinh Chi,Hcmc.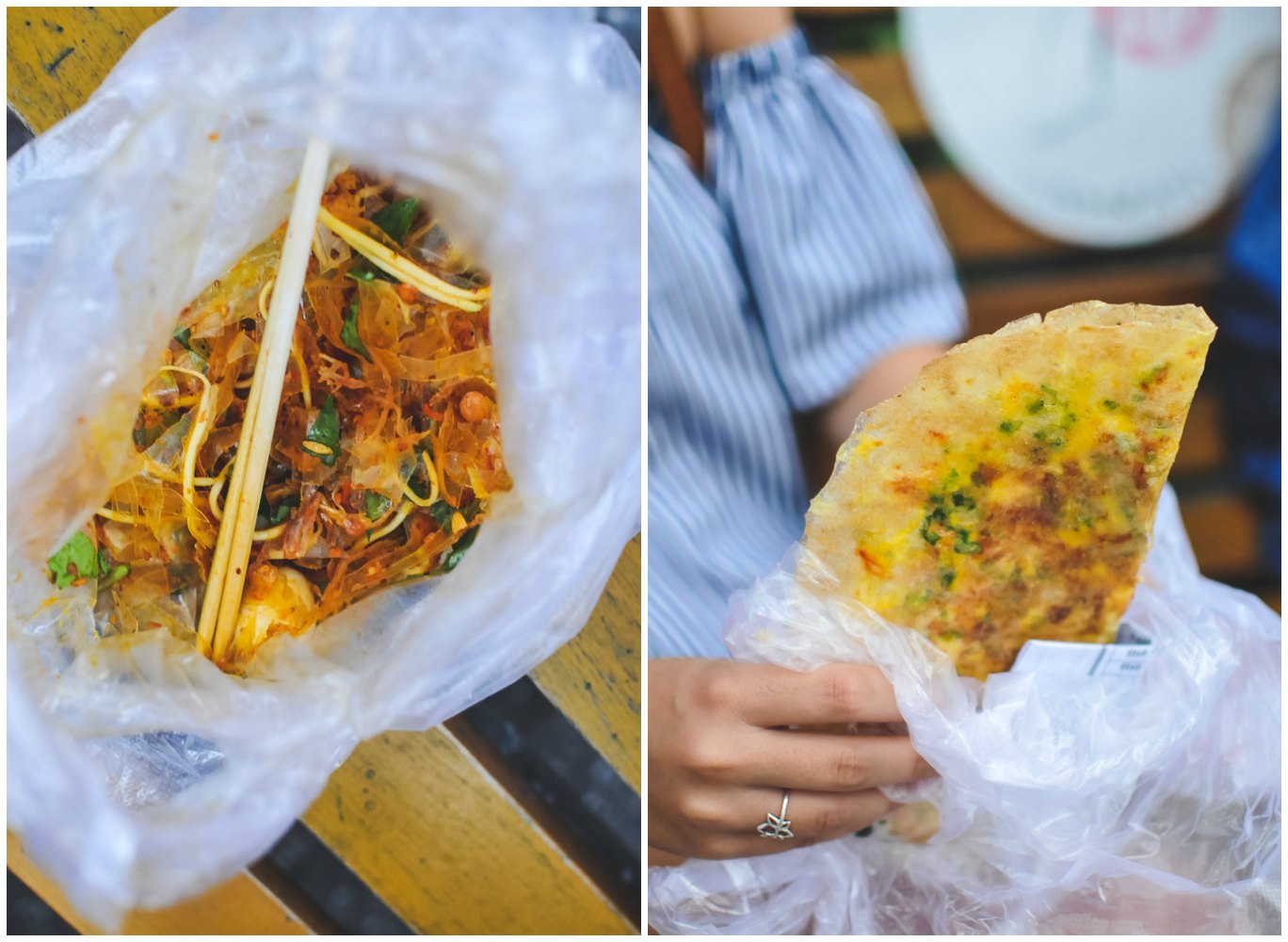 Banh trang tron (left) – 15.000 vnd.
Shreds of rice paper and mango, herbs, strips of dried meat, quail eggs, peanuts and sweet-spicy sauce, eaten straight from the plastic bag.
Banh trang nuong (right) – 10.000.
Grilled rice paper wrap with egg, meat and scallions.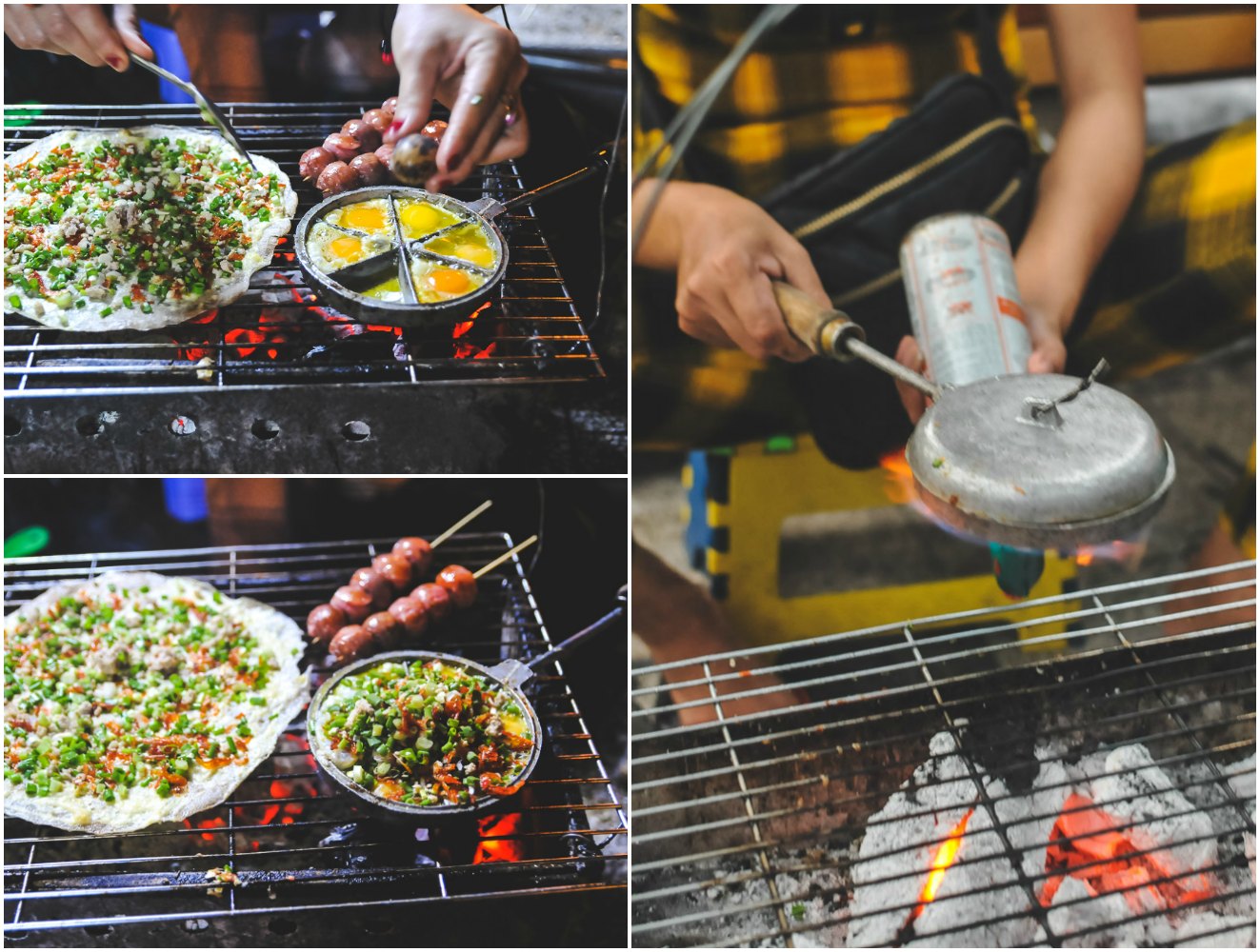 Banh trung nuong – 15.000 vnd.
Look for travelling vendors to put your hands on those snacks. You will find them late afternoons and evenings at the Ho Con Rua Square in District 3, cool place to hang out for a while.