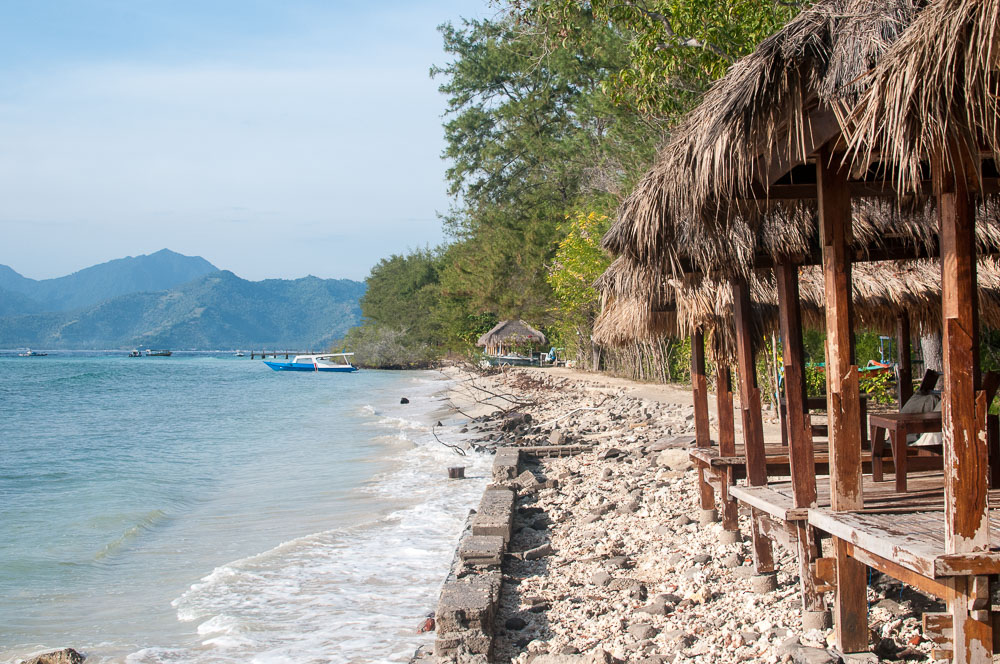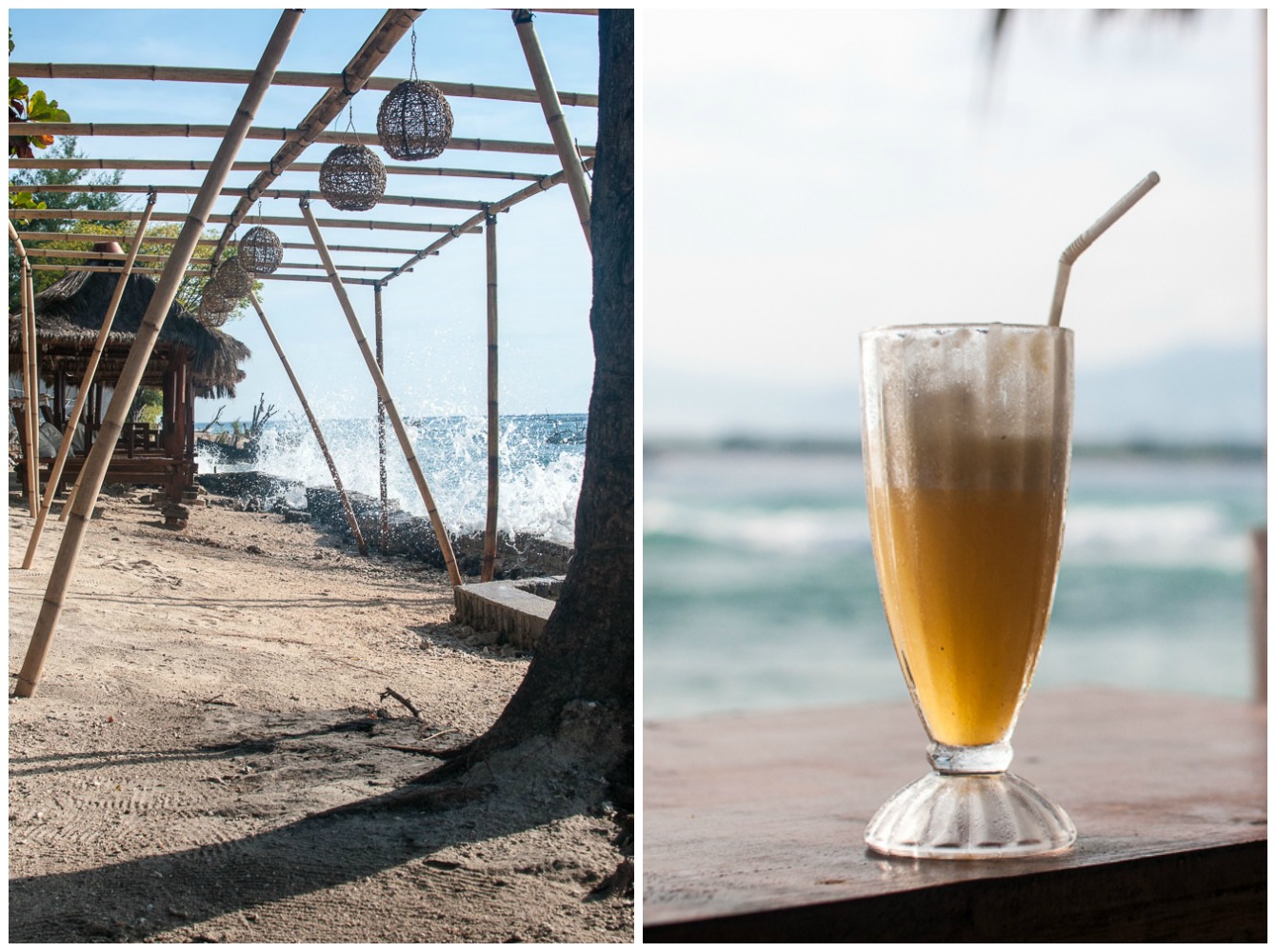 I stayed in Zoraya Bungalows – clean, basic, cheap accommodation with a sea view and breakfast included (my fav: tomato omelette and pineapple juice)
I didn't feel like living Lombok at all. I let myself be embraced by its lazy atmosphere, space and nature that succeed to calm down my anxious, restless mind. How I wish for a permanent vacation, for staying there form months maybe, without looking at the clock or calendar. But being halfway through my holiday I needed to move forward if I wanted to keep going my Indonesian memory lane, Bali being my next step. But before moving there I could not deny myself from visiting a very special archipelago. White beaches, turquoise water, flaming sun on the wast, blue skies, billions of stars, bamboo hut and absolutely no needs or worries. If such minimalism resonates with your soul definitely stay for a couple of days on the Gili Islands.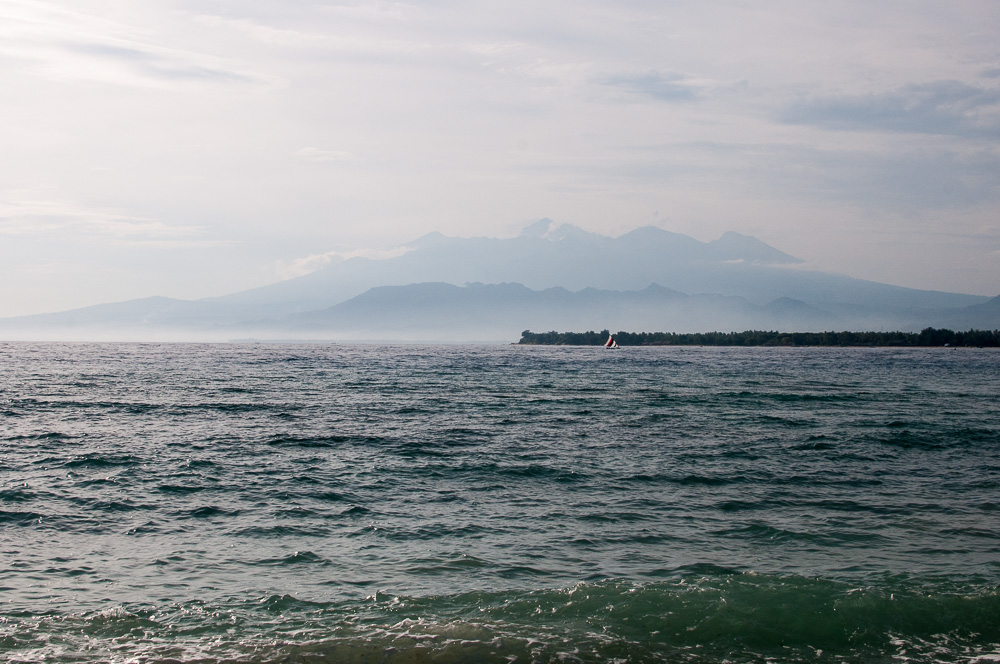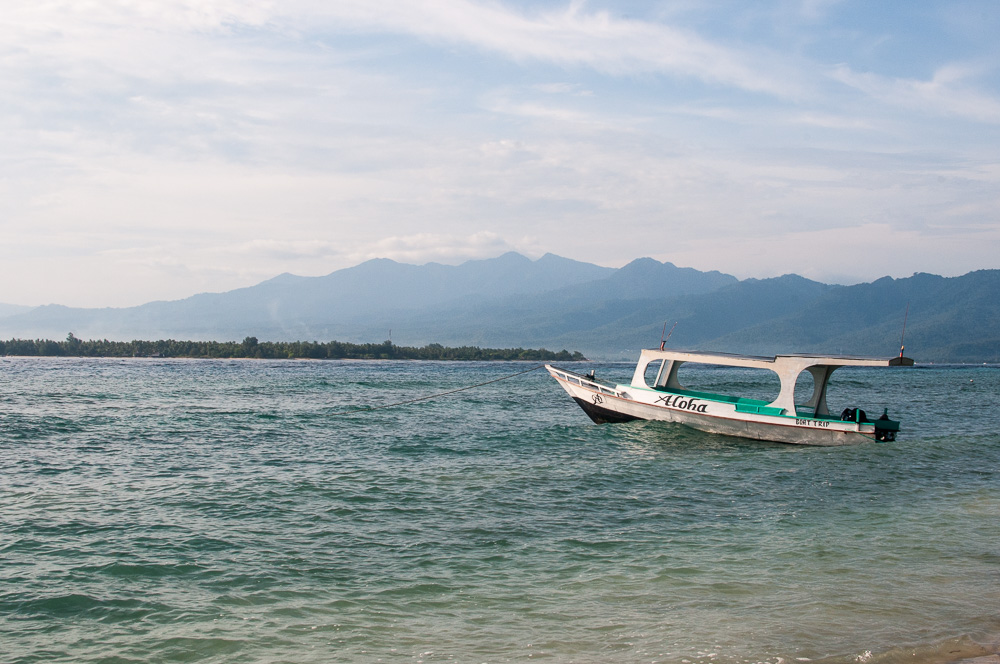 View over Gili Air and Lombok Island
The quietest out of three islets would be Gili Meno, laying just between a little bit more developed Gili Air and fully touristic, dotted with bars, shops and colourful teenagers from all over the world – Gili Trawangan. To each of the Gilis, you will get from Lombok through Bangsal harbour for around 15.000 idr. The office for Gili M. is on the left, while the one for Gili A. & Gili T., on the right. The easiest transportation would be shuttle service which you can book in everywhere in Sengiggi. The bus will pick you up from your hotel, deliver to Bangsal and on the boat to your chosen island. Only 20 min on the sea with beautiful views around and you're there! The cost for this full package would be from 50.000 idr to 75.000 idr.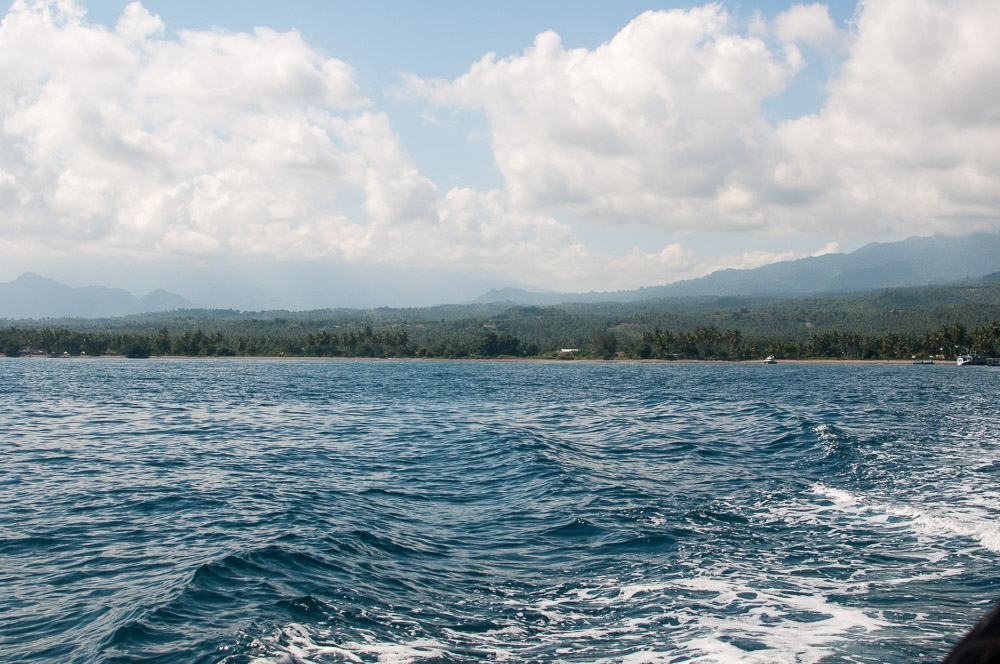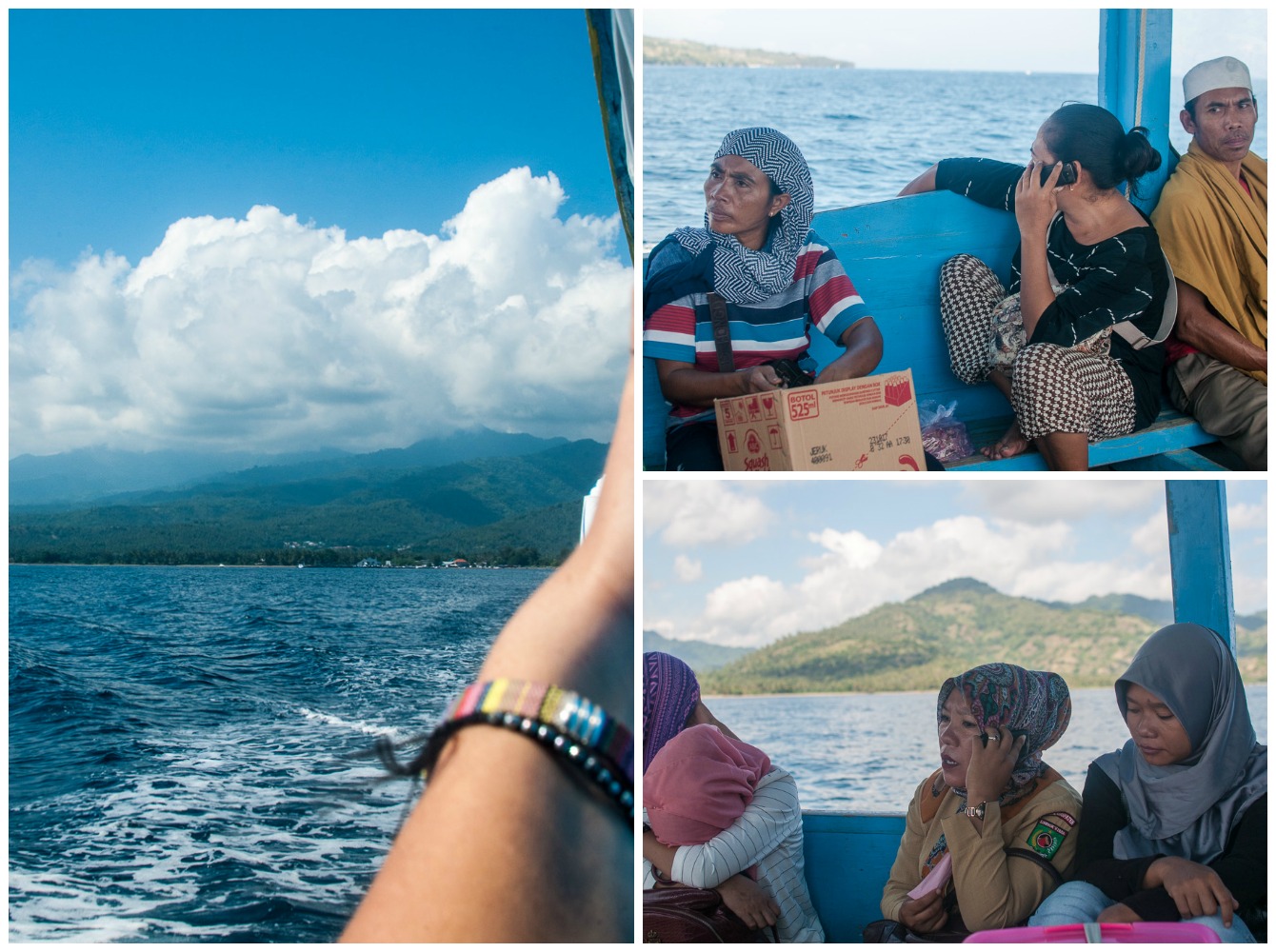 On a boat, to Gili Meno you're more likely to see such passengers rather than regular tourists
Around Gili Meno there is a sandy path, covered with rugged pieces of the reef and smooth shells patiently polished by the waves. Take a 1-1,5 hour leisure stroll when you'll pass smiling, long-haired locals driving their bikes and horse carriages which are the 2nd mean of transportation here. There is one more element of Meno's landscape, which you can't miss – the couples. They're a different age, different nationalities, usually pretty, always joining hands. They walk about, smiling at each other and everyone around them in search for a stripe of empty beach for their own hideaway. Five years ago that was exactly what Gili Air vibe was like, while there was barely any tourists at Gili Meno and to get your cash you had to take a boat to Gili Trawangan. Now the ATMs are on each of the islets and the only chance to find your deserted oasis is on the Gili M. and even this offseason (October – June) I suppose.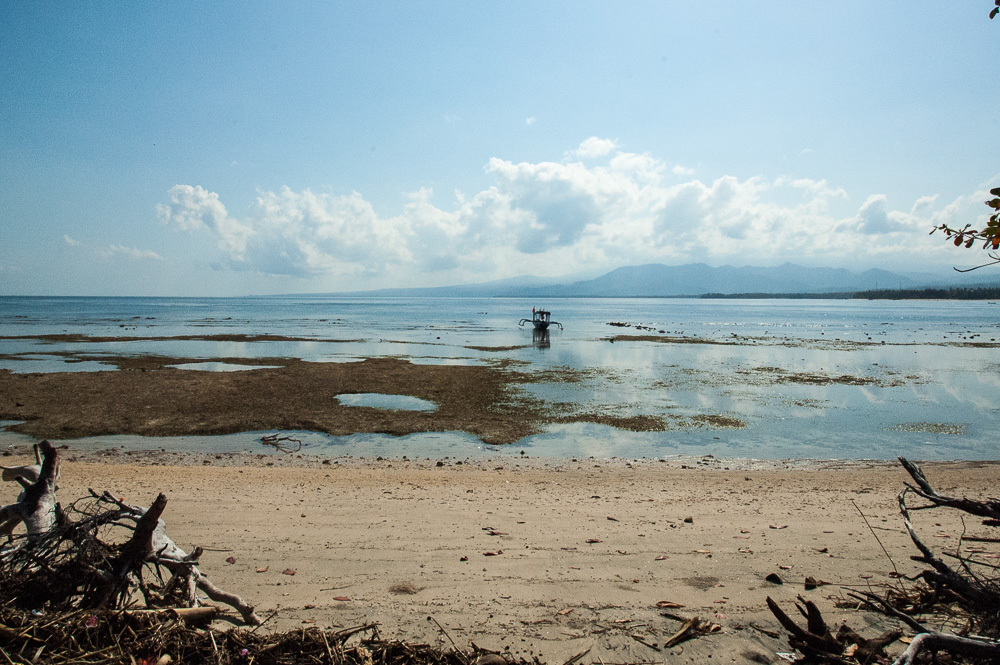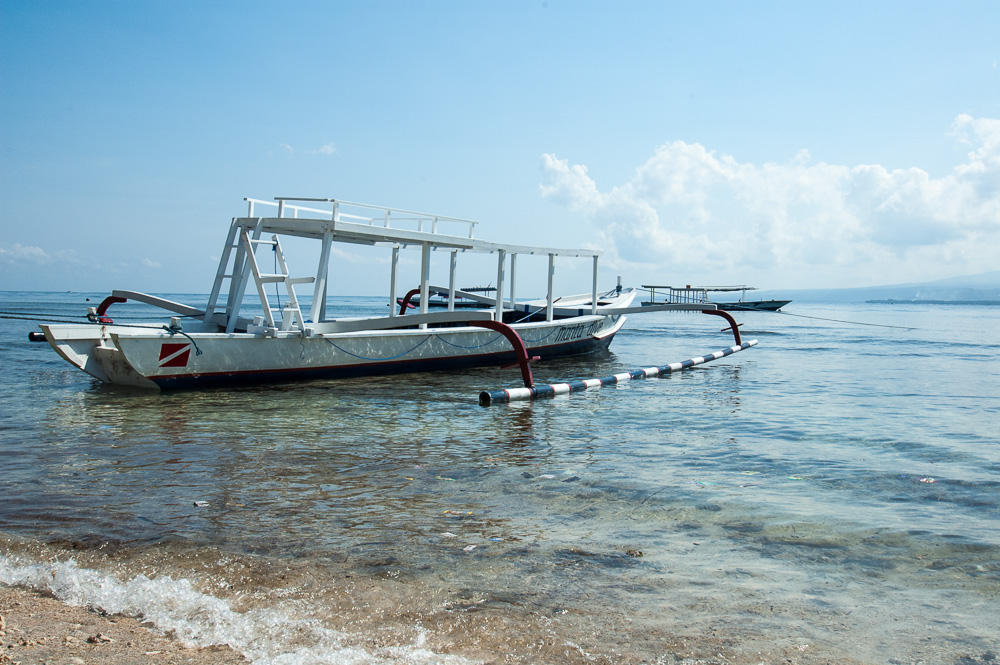 Gili Air from a couple of years ago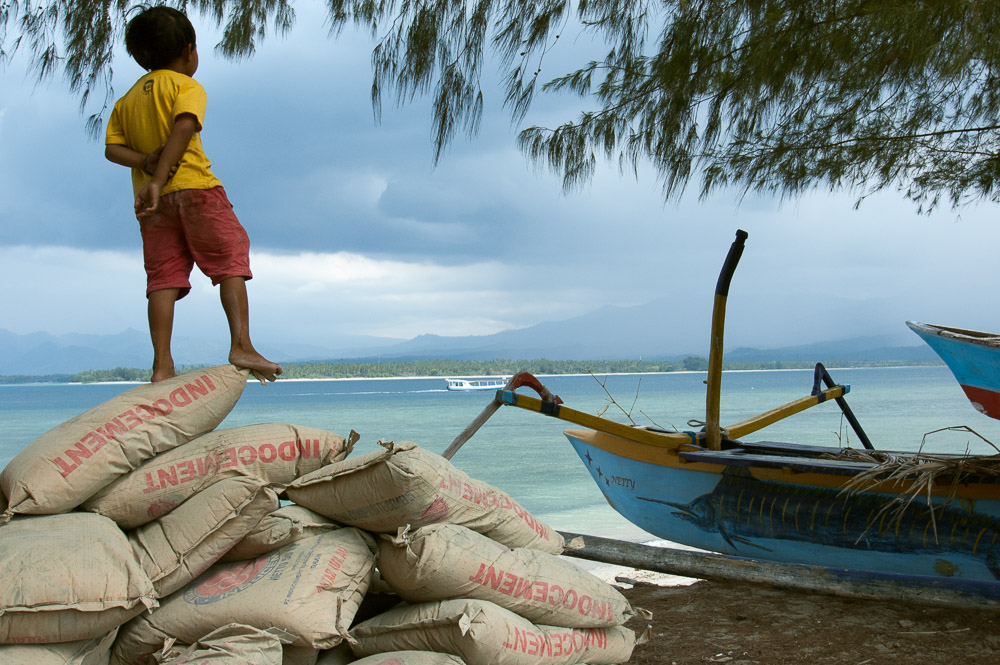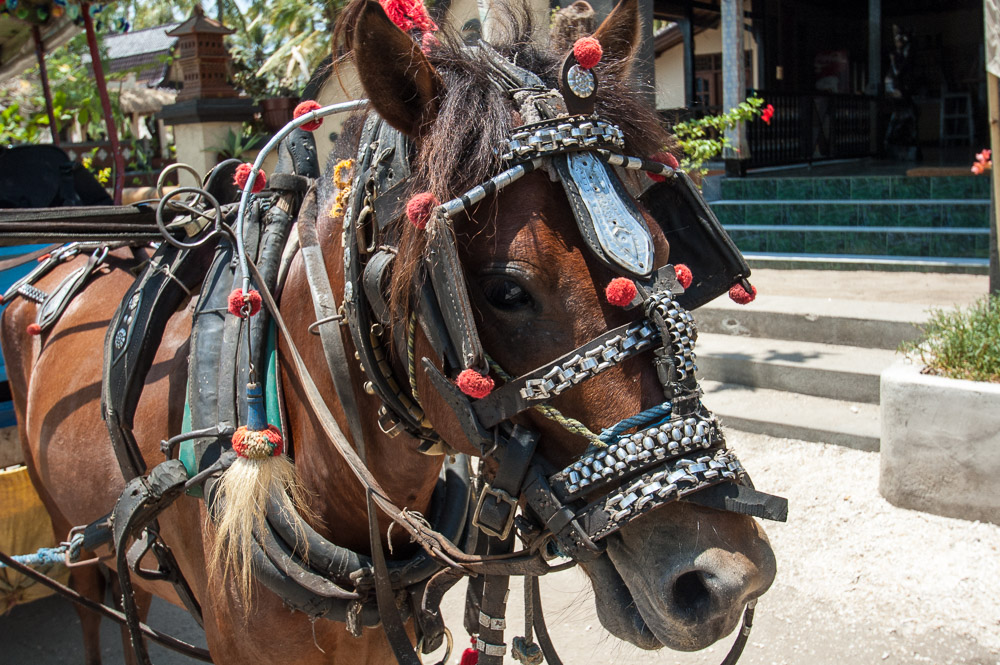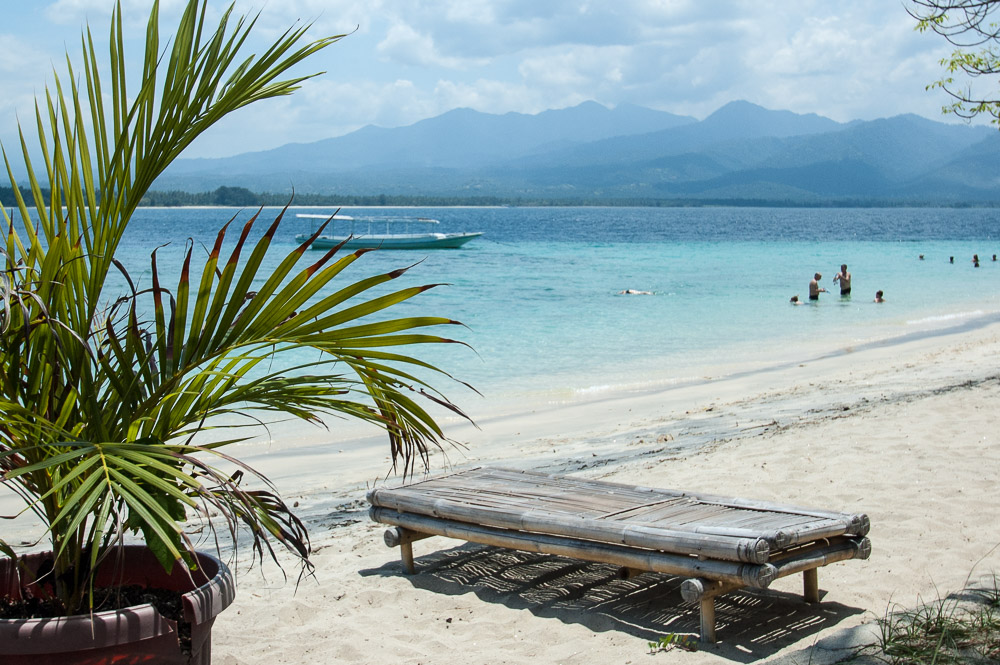 Basic beauty of holidayn' at Gili Air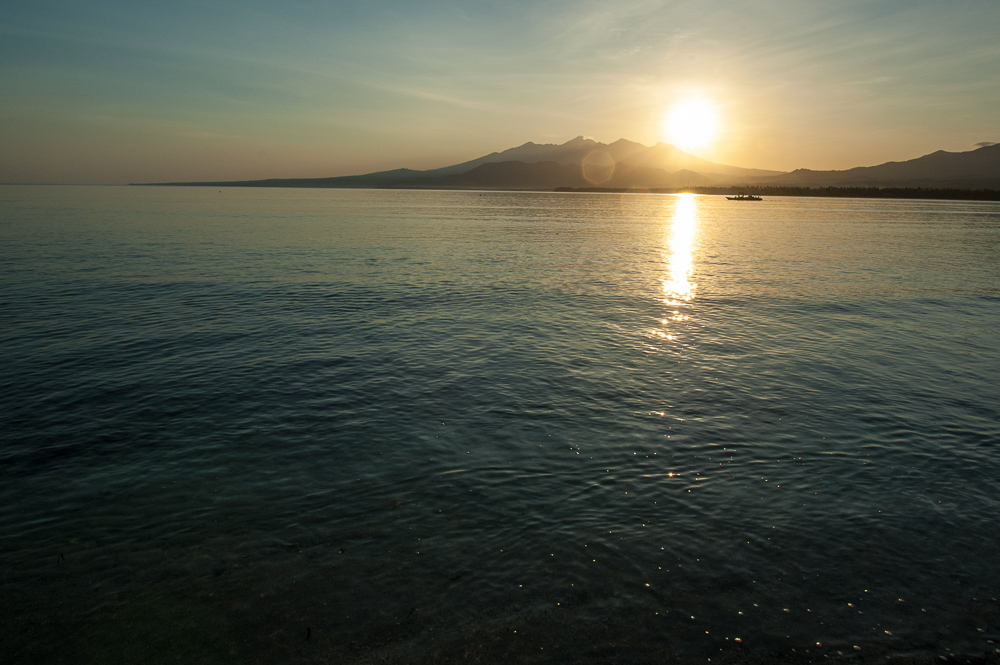 Getting up with the sun is the best idea ever, don't miss that!