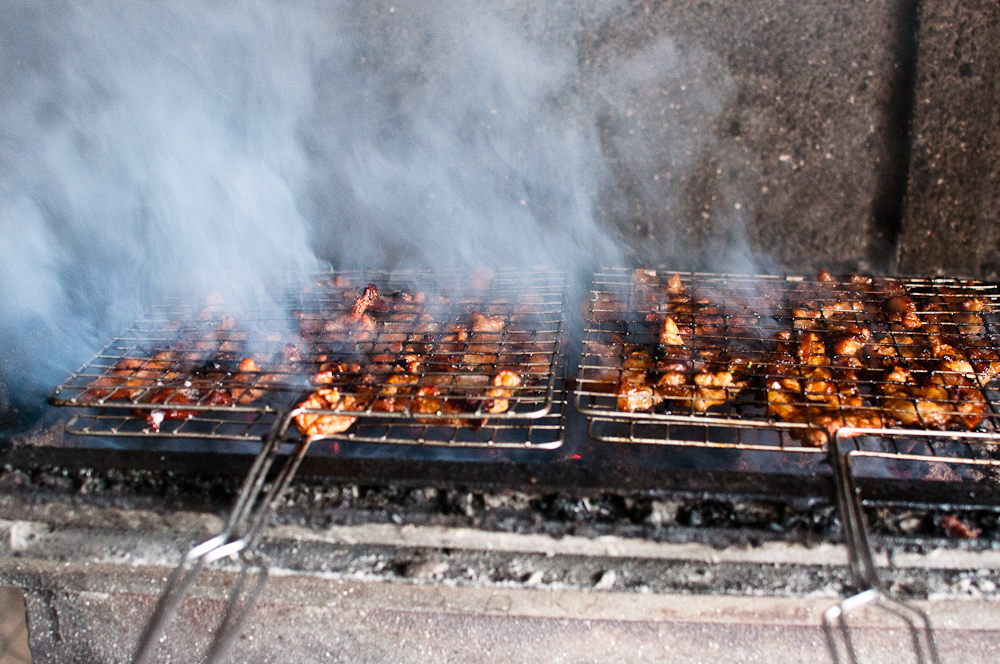 Bun cha a moment before…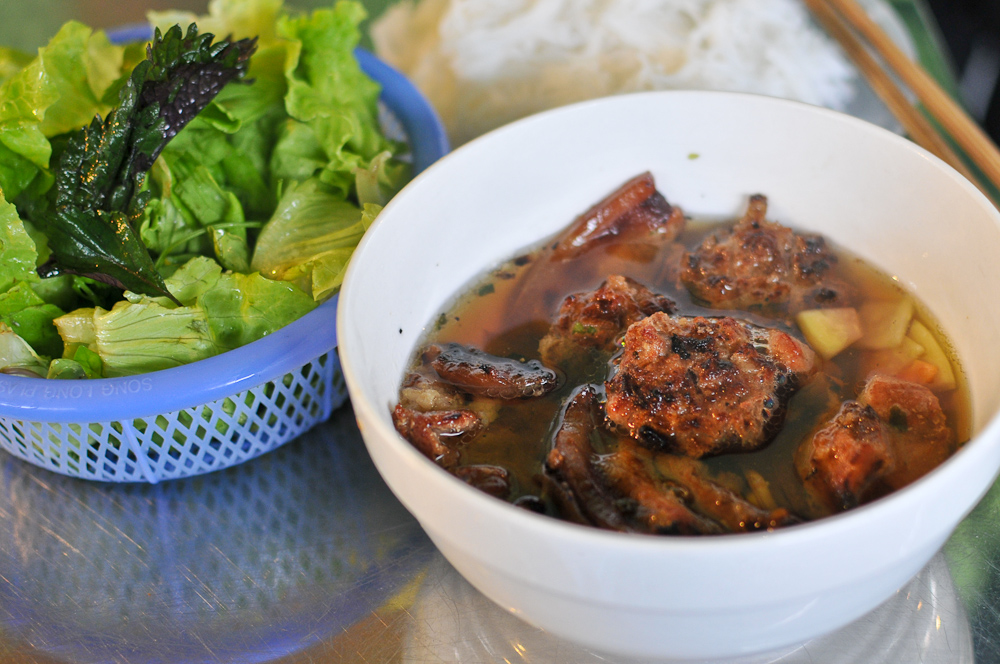 ..and a moment after. 30.000 vnd for a solid portion of juicy, grilled meat, bun noodles and herbs.
As I see it, the citizens of Hanoi are just as fond of bun cha as they are of their fav pho. Walking around the city, I keep getting into clouds of juicy, grilled-meat smelling smoke. When I think of this appetizing smell I wonder why I sit down to eat this delicious meal only once in a while. Maybe because it is so filling that I have no space for anything else for a long time afterwards… Nevertheless, whenever I decide to eat it, there is only one place in my district where I head to. At Dang Thai Mai Street, some 200-300m after driving down from Xuan Dieu Street, you can see a blue banner inviting you for a BUN CHA and BUN RIEU CUA with a big red inscription. In front of the bar – covered with a green tarpaulin, there is a convenient parking and a merry buzz coming from the primary school's yard opposite the street. It is quite busy inside, especially during lunchtime (11:30-13:00). Middle-aged men are slurping, hawking and having conversations above their emptied bowls as they keep reaching for the inevitable toothpick to stick it between their teeth. Young workers in muddy wellies are eating in silence, people keep dropping by to order takeaway food and the three resolute women vendors are bustling about efficiently. They even ask "how's food?" in English, to which I lift up my thumb and massage my belly to confirm – the food is really good!
The large, fresh portion of bun cha is not the only thing I come around here for. Their crispy nems (fried spring rolls) are also delightful – prepared on the spot and fried only after being ordered. I am also indulging myself with the popular bun rieu soup, which is based on a crab broth (crabs crushed with their shells provide tasty, nutritious broth) and tomatoes. You will always find bun noodles and some tiny pieces of crab "dough" (based on flaked crab meat mixed with egg) floating in the bowl and depending on the kind of bun rieu you order – some fried, golden tofu (bun rieu cua dau), beef (bun rieu cua bo), grilled pork (bun rieu cua cha) or a mix of everything (bun rieu thap cam). I think that with the beginning of the hot summer this might become my favourite lunch dish – it is sour (I recommend to give it an additional twist with a few pieces of lime), light and refreshing in some way, maybe thanks to the great number of herbs and salad which have a nice, cooling effect on an overheated body.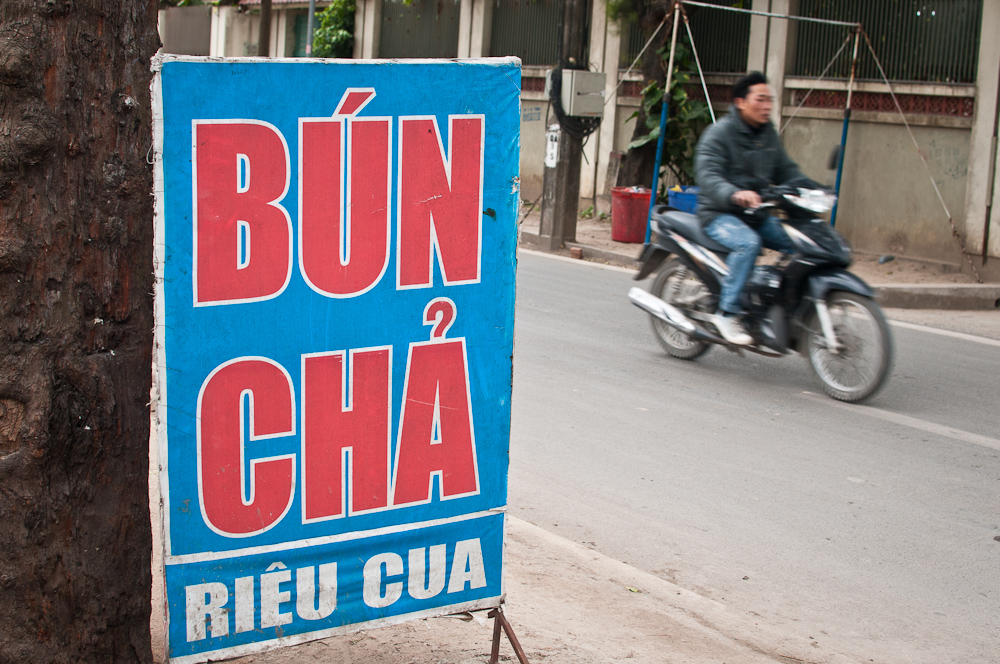 You can certainly eat at Bun Cha Van Quyet during breakfast hours (the earliest I've been was between 8-9am) and at lunchtime, but it is rather going to be closed after 3-4pm. The address: Dang Thai Mai Str.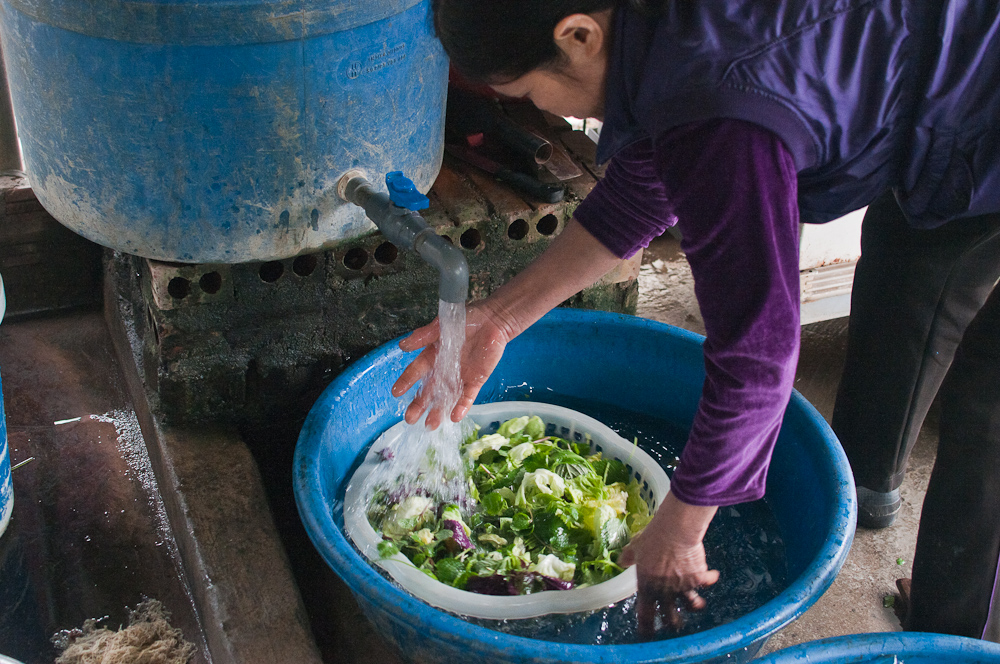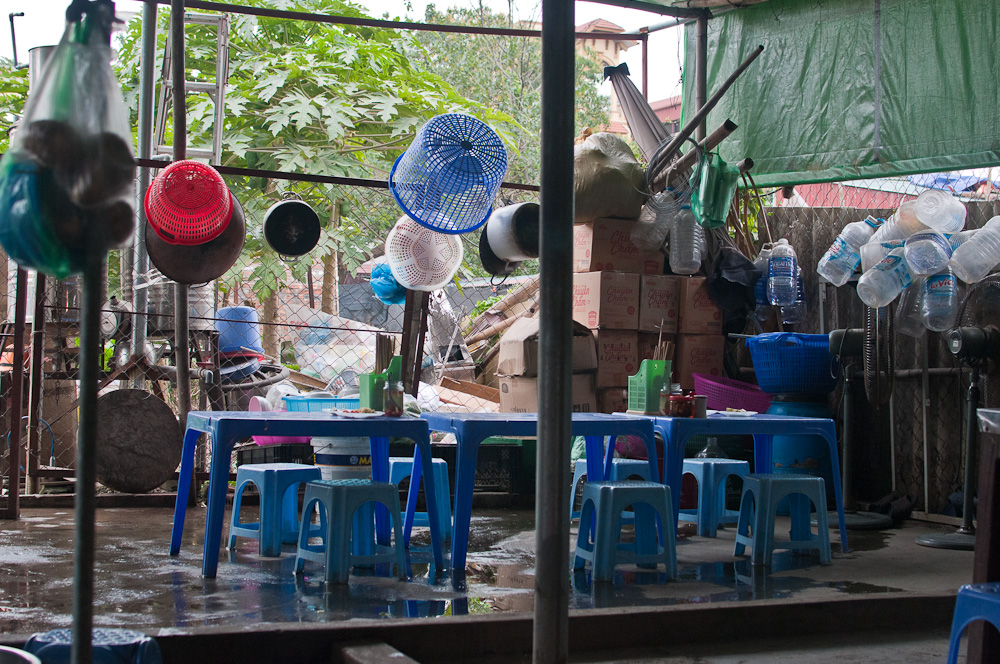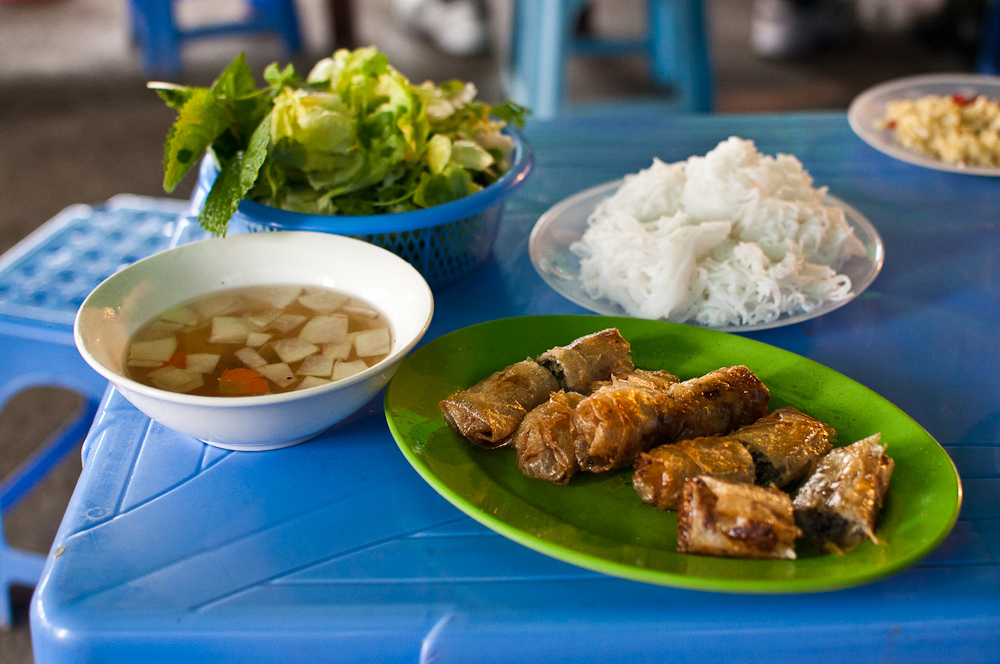 One of the best bun nem ran I had the opportunity to eat (I am not a big fan of fried nems but I come back for these regularly). 30.000 vnd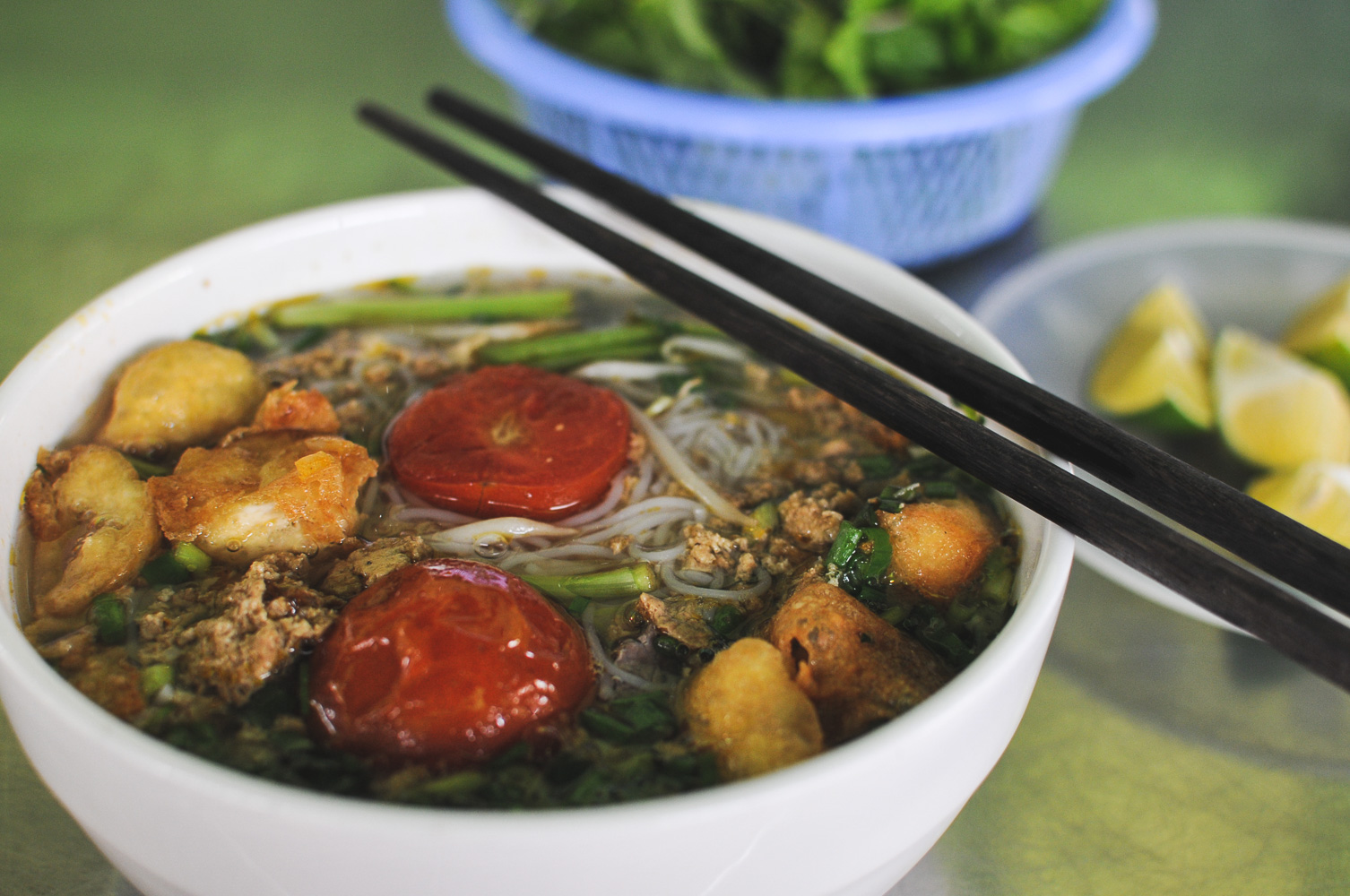 This huge bowl of bun rieu cua dau costs 15.000 vnd (0,7 usd) and is exceptionally good!