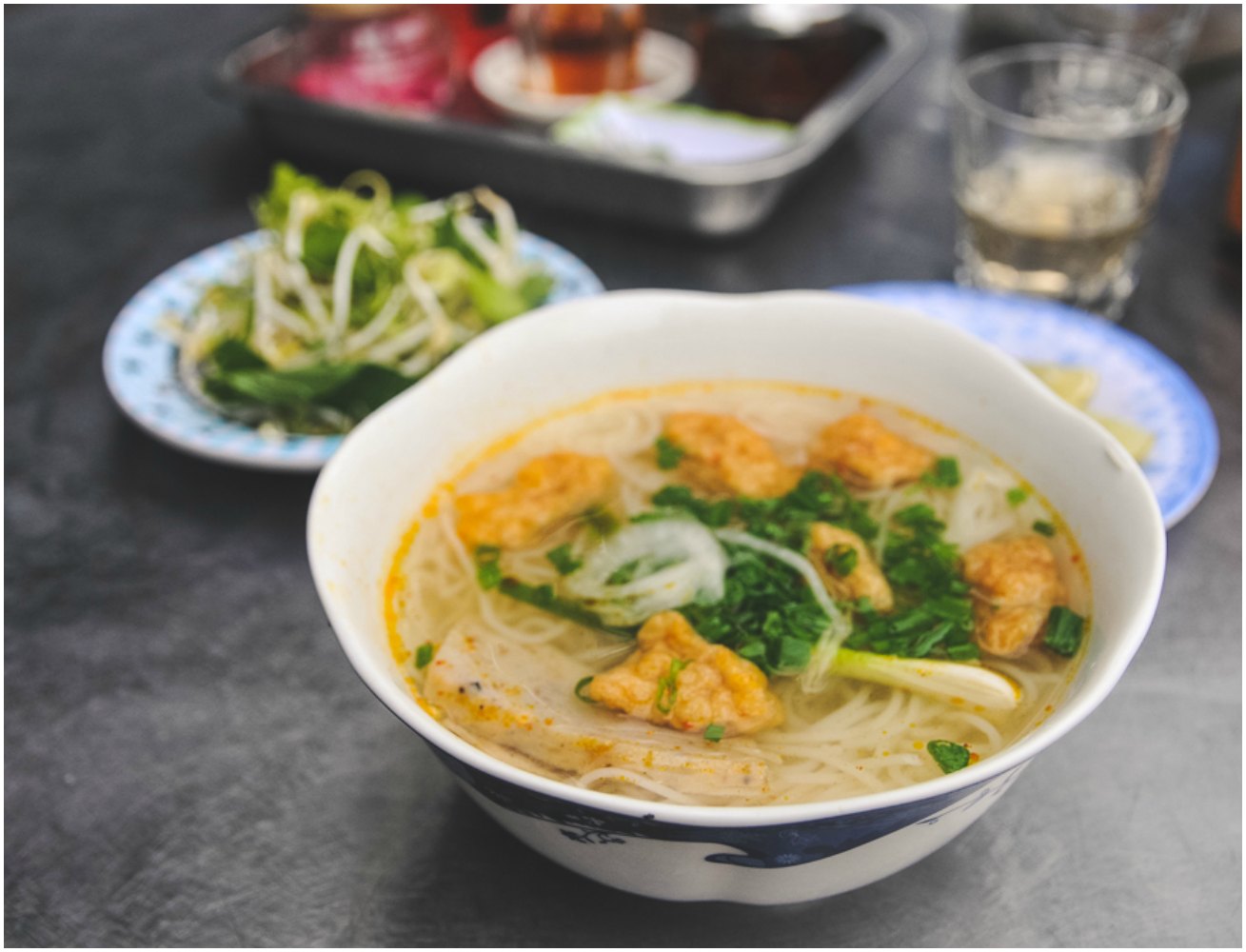 A bowl of noodle soup emerges out of nowhere. It's been a mere second that I sat down at the table waiting for my companion but it seems there is no need for placing an order or even getting an eye contact with the staff at Bun Ca Thu – it is more than obvious why everybody shows up here each morning.
The clear, translucent broth is winking an orange eye and tempting me with its smell. Before I take the first pictures Duyen and her friend Thanh show up and try to fit their adult bodies on the children sized, plastic stools. Before we have a chance to share first smiles two bowls of soup show up in front of their very noses. With a dose of surprise and understanding, I notice the big difference in the colour of the broth – mine looks very pale comparing to theirs, dotted with the number of chilli spots. First hot sip leaves no doubts that someone knew what they're doing not forcing me to burst into tears and bathe in sweat first thing in the morning. This is yet another time I notice Quy Nhon likes to spice up things way more than other places that I've eaten at in Vietnam.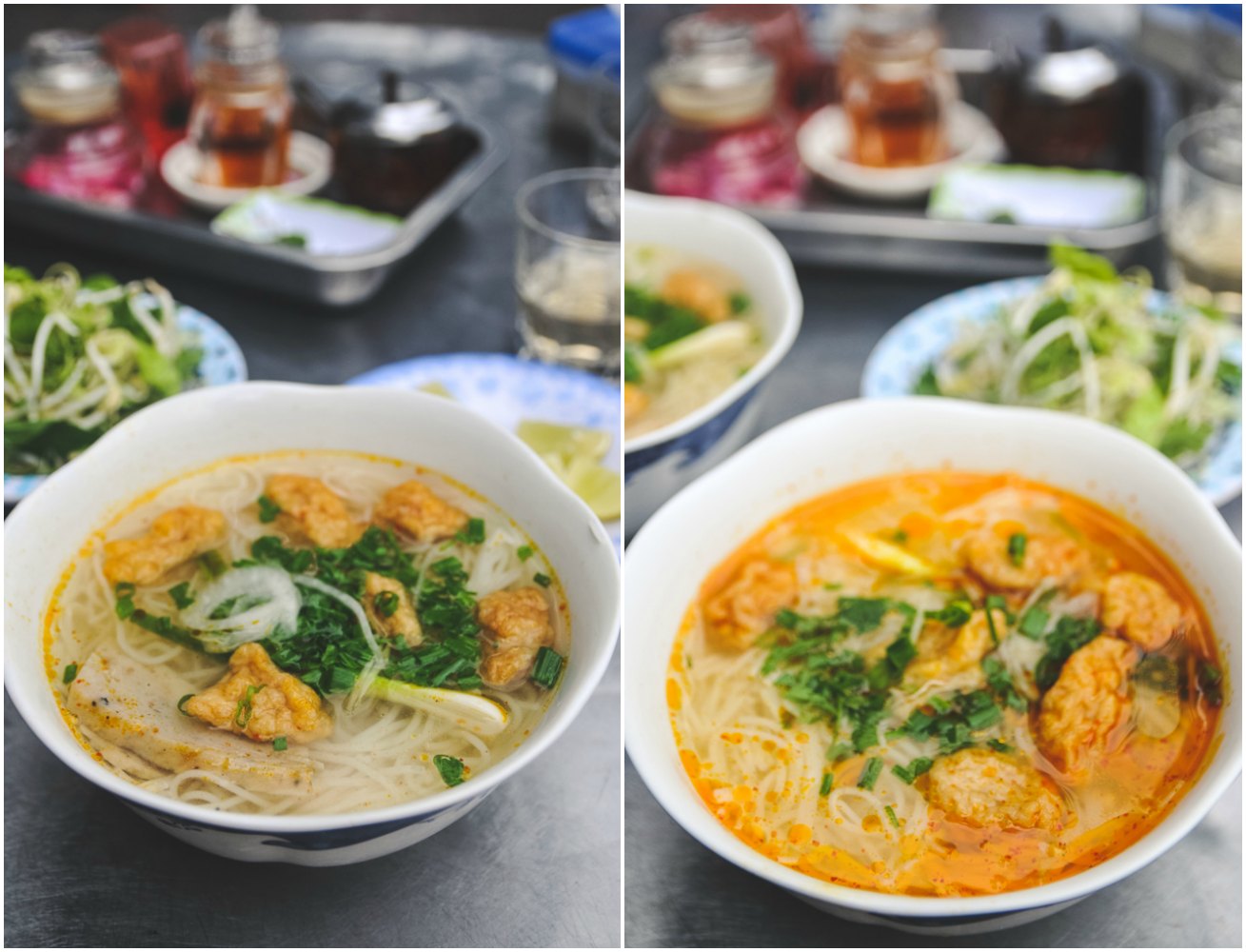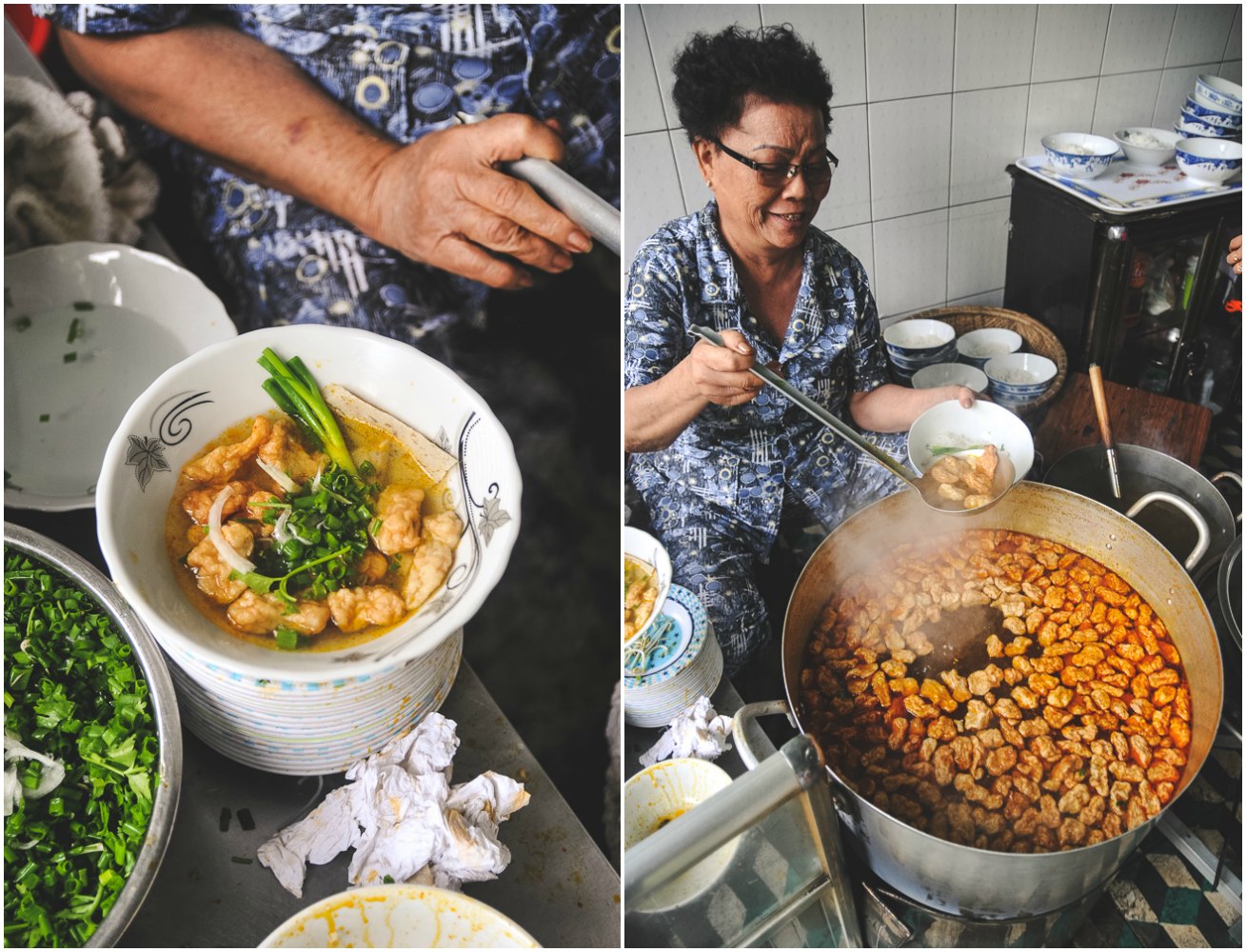 Quy Nhon bun ca broth is cooked on fish bones and heads which make it very light and clear. It's served with just a couple of small, delicate fish patties and makes for a delicious, not too heavy nor overwhelming with abundance breakfast. Luckily it's not missing my favourite limes and a pile of fresh herbs which accompany the soup in the best possible way.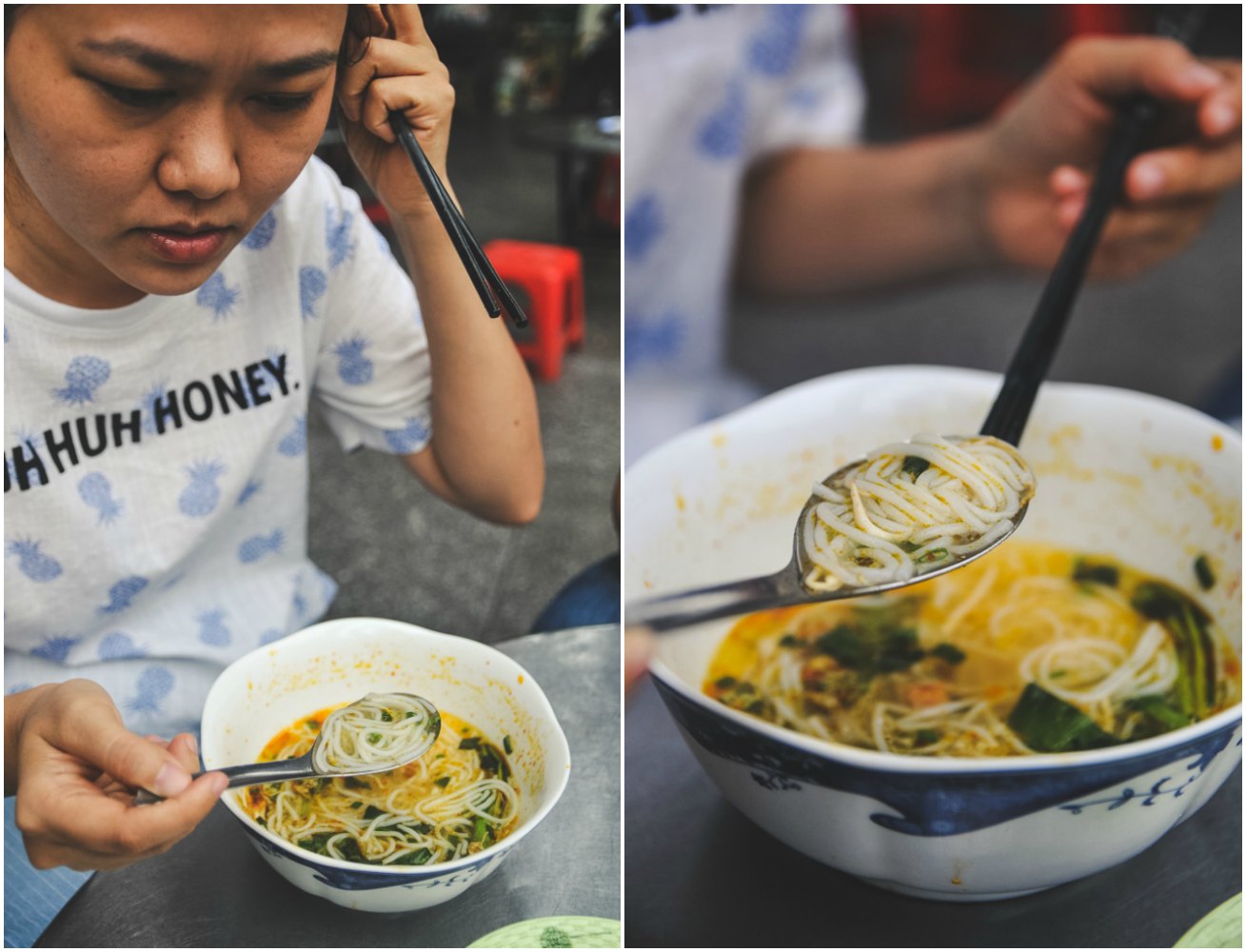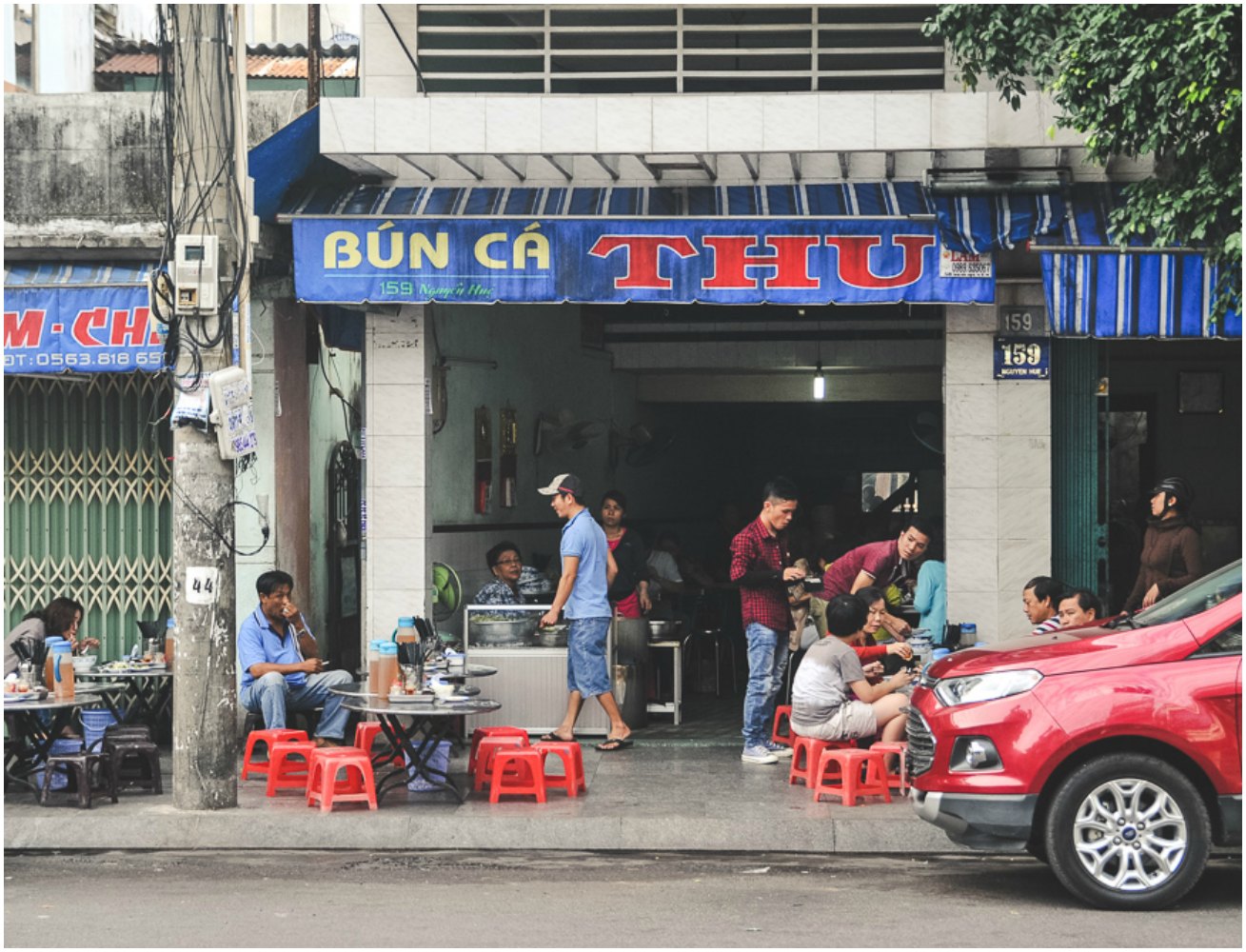 Bun Ca Thu, 159 Nguyen Hue, Quy Nhon. One of the most popular and busy bun ca spots in the city and I highly recommend to check it out. Serves breakfast only – ca. 6-10 am.