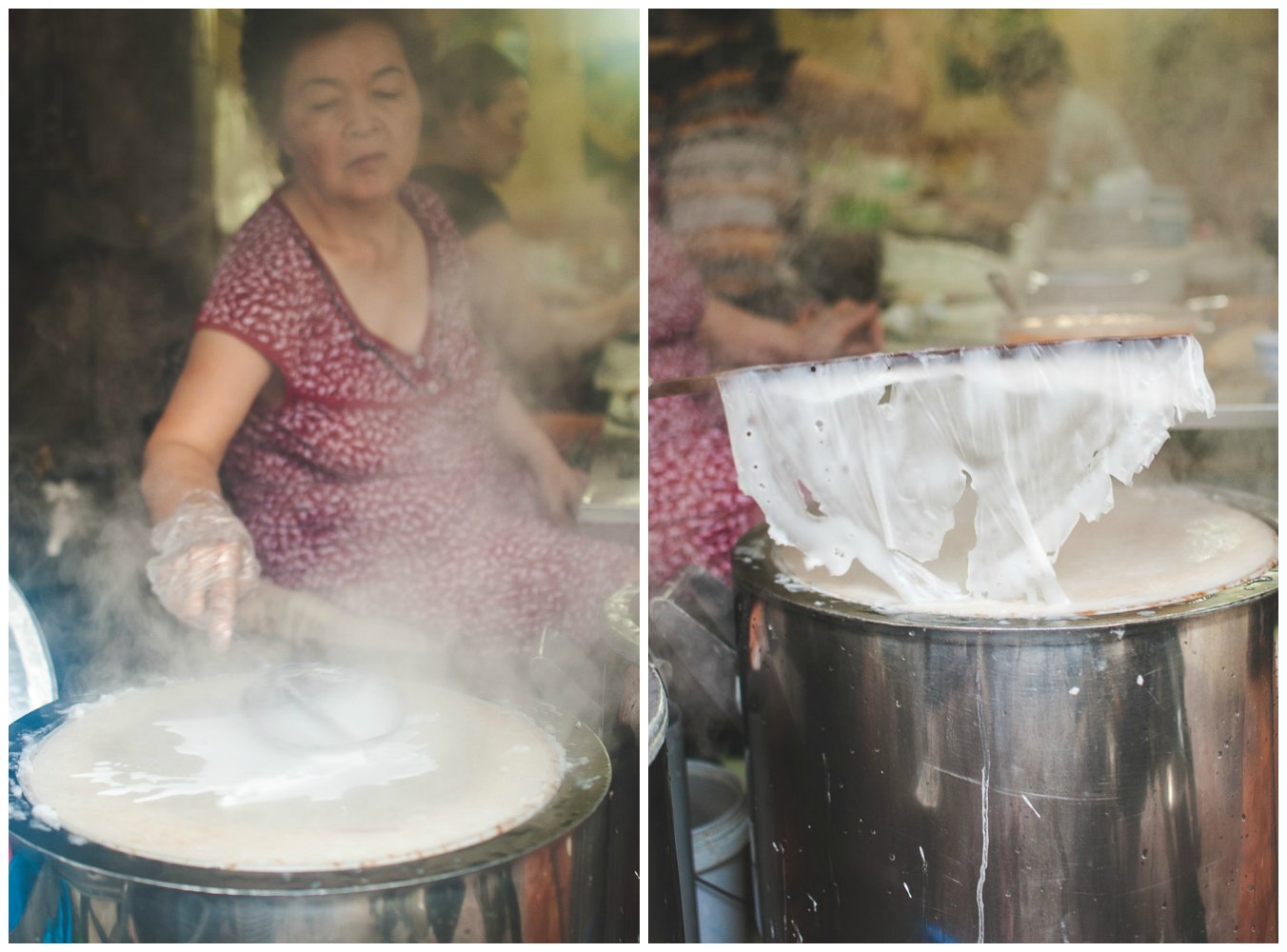 A taste for banh cuon comes to me in phases. I can forget about it for months until I wake up one day knowing that there is nothing else I want for breakfast than those delicate, rice pancake rolls. That is when I go to one of those two places, billowing out steam, buzzing with conversations and delightful slurping sounds.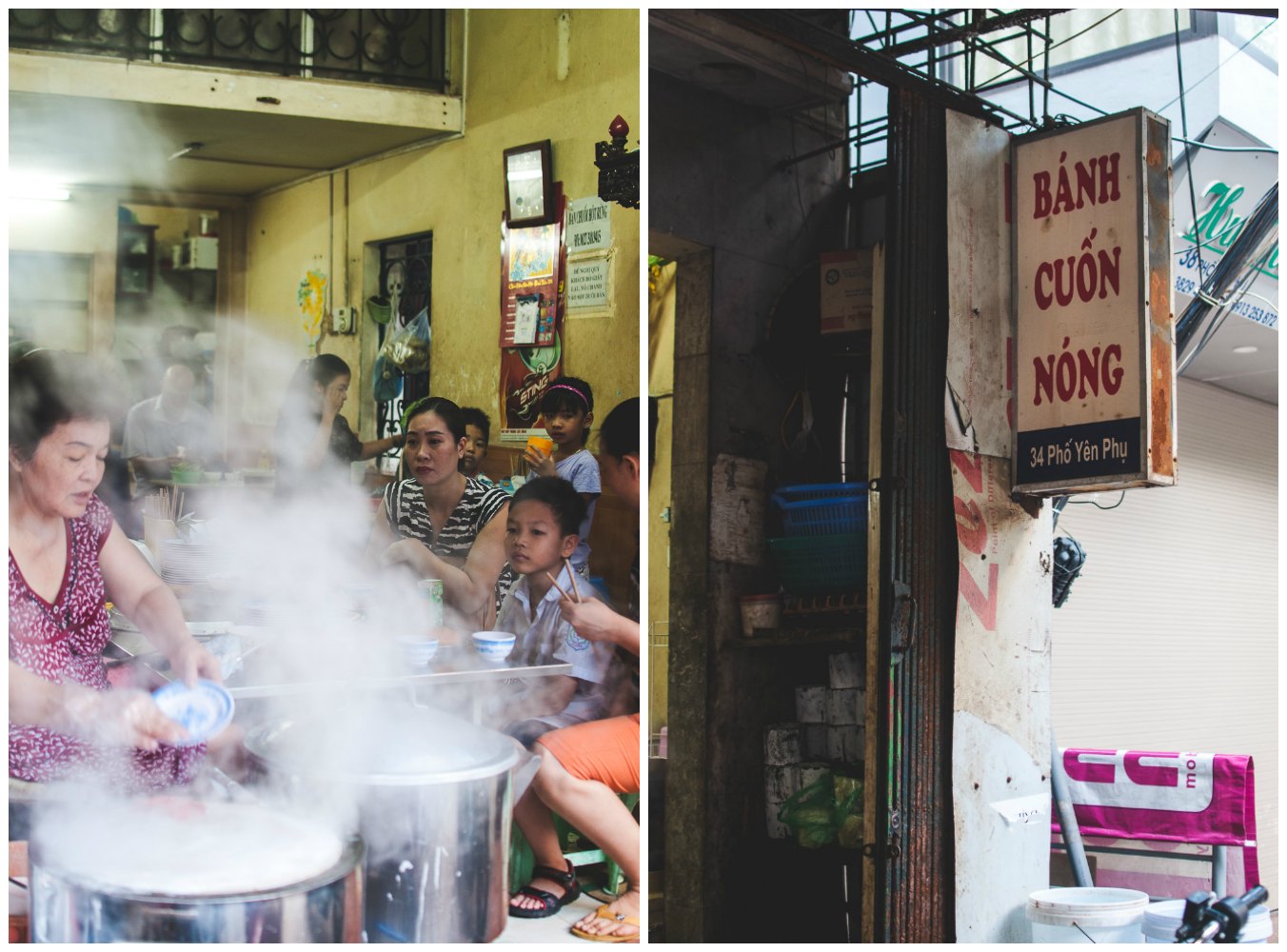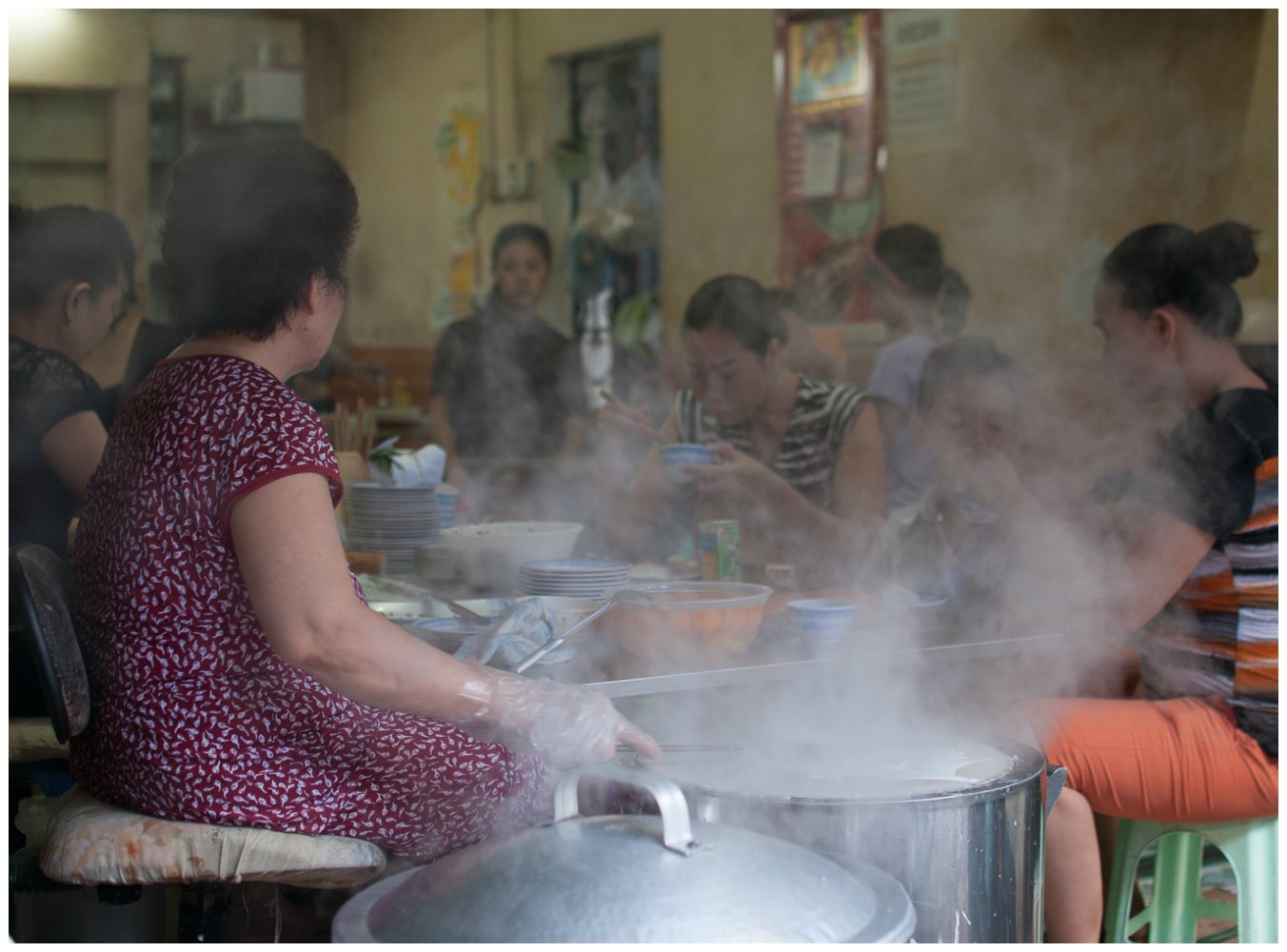 Banh cuon nong, 34 Yen Phu, Hanoi; 6:30am – 6pm; ca. 20-25.000 vnd
Every time I pass by this place it is busy with clouds of steam and people coming and leaving. 
Food is great and fairly priced. It is a bit further away from the Old Quater towards the expat area of the city but definitely worth making a trip, especially as vis a vis this eatery there is an old, legendary Duy Tri Cafe, and further down the street one of the best xoi in the city – Xoi Xiu and very good Vietnamese sandwiches spot Banh mi 25.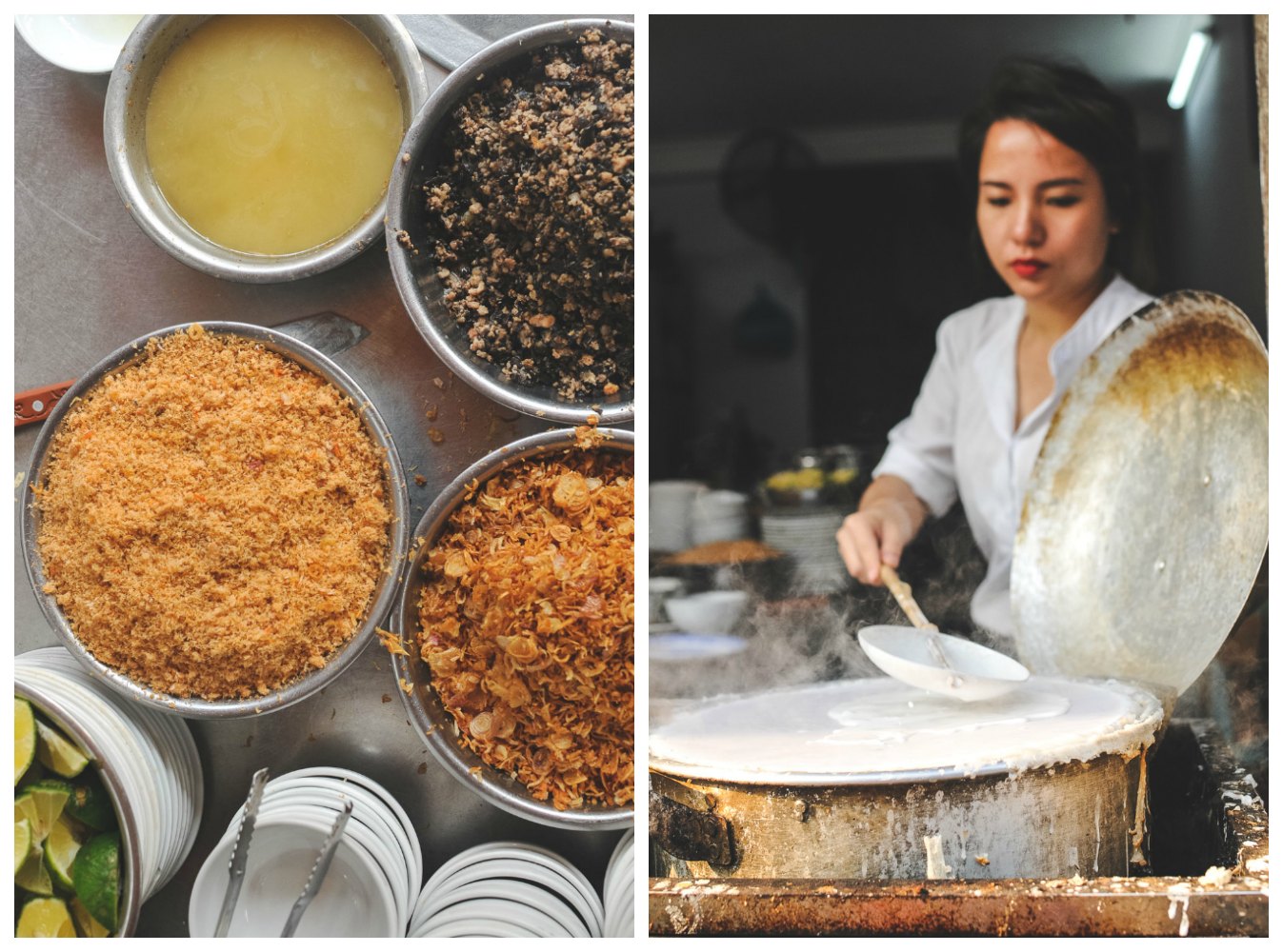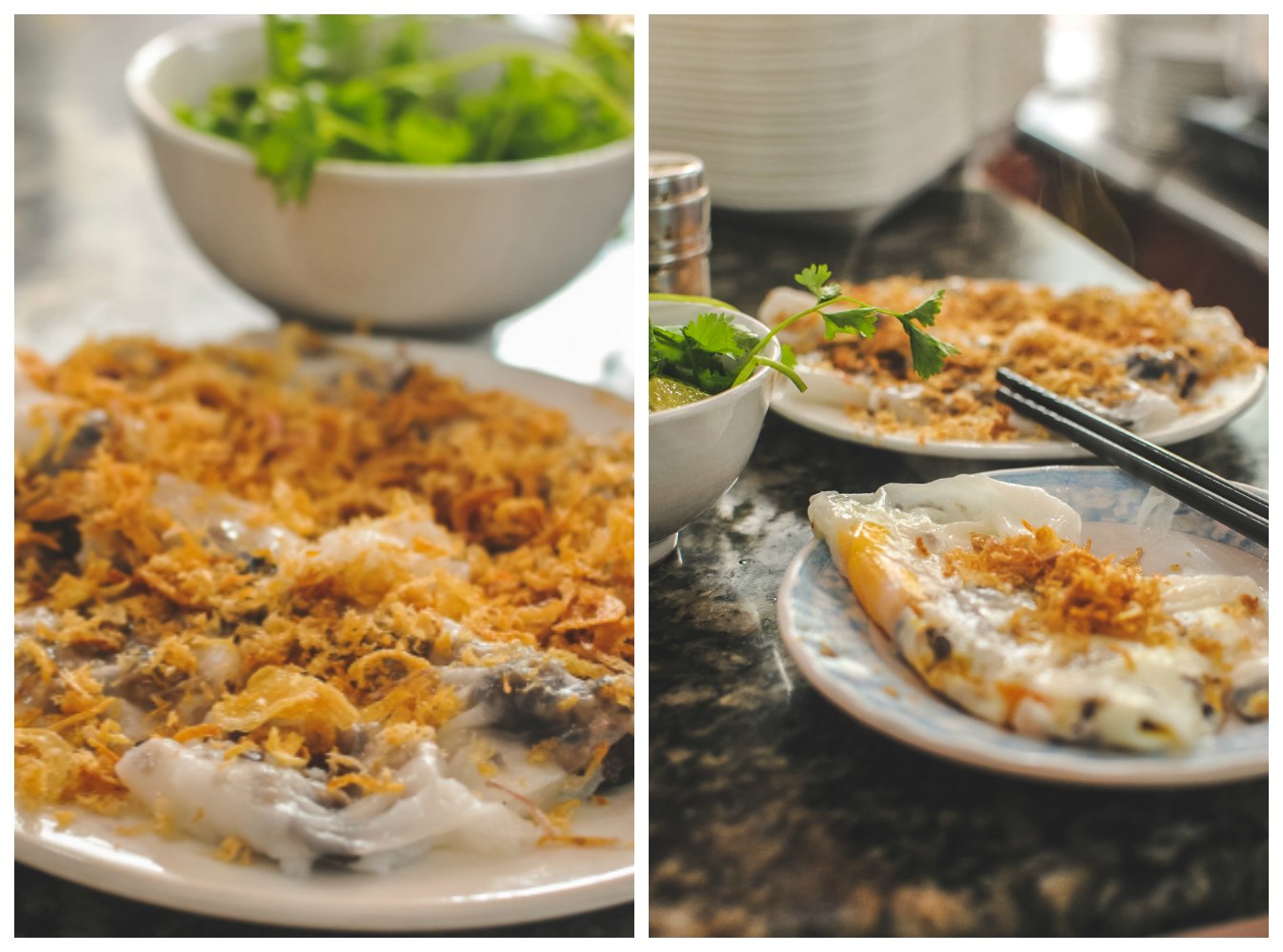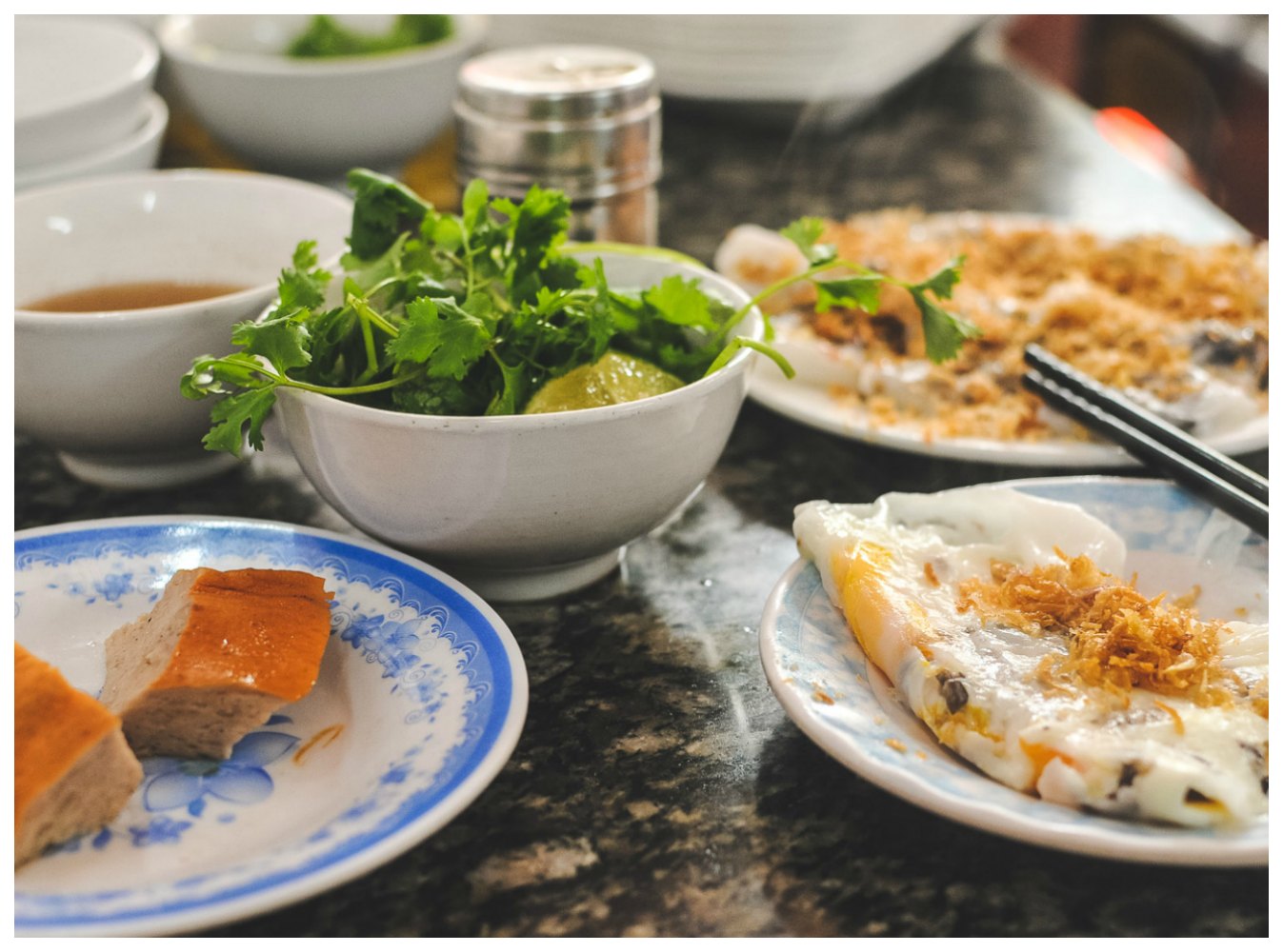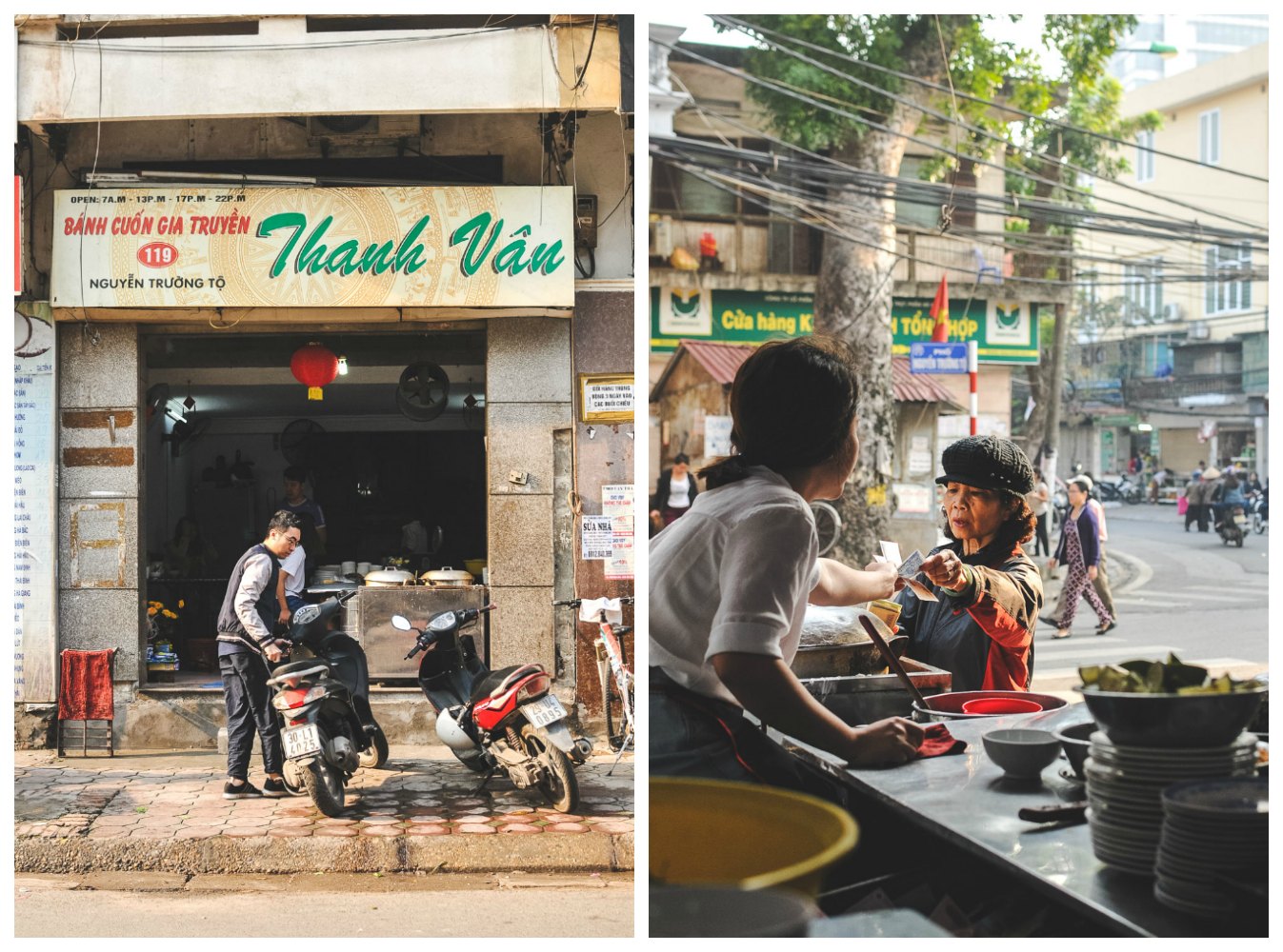 Banh cuon gia truyen Thanh Van, 119 Nguyen Truong To, Hanoi; 7am – 6pm; 30.000-40.000 vnd

As the name indicates those are 'traditional'(gia truyen) banh cuon Mrs Thanh Van – she is one of the most popular rolled pancakes cook in the Old Quater and you will definitely find the reviews of her eatery at the Hang Ga Street if you do a little research. I found those place while driving around my favourite part of Hanoi, the Truc Bach lake area, and it is supposed to belong to her daughter. That is of a second relevance to me as the most important thing is that food is good and there are no crowds of tourists to be seen. The set from my picture was pretty big and the price was adequate – 50.000 vnd (2,2$). The plate of regular banh cuon was 30.000 vnd, the small egg pancake (trung ga) – 10.000 vnd and two small cinnamon infused 'sausages' (cha que) cost 5.000 vnd each.