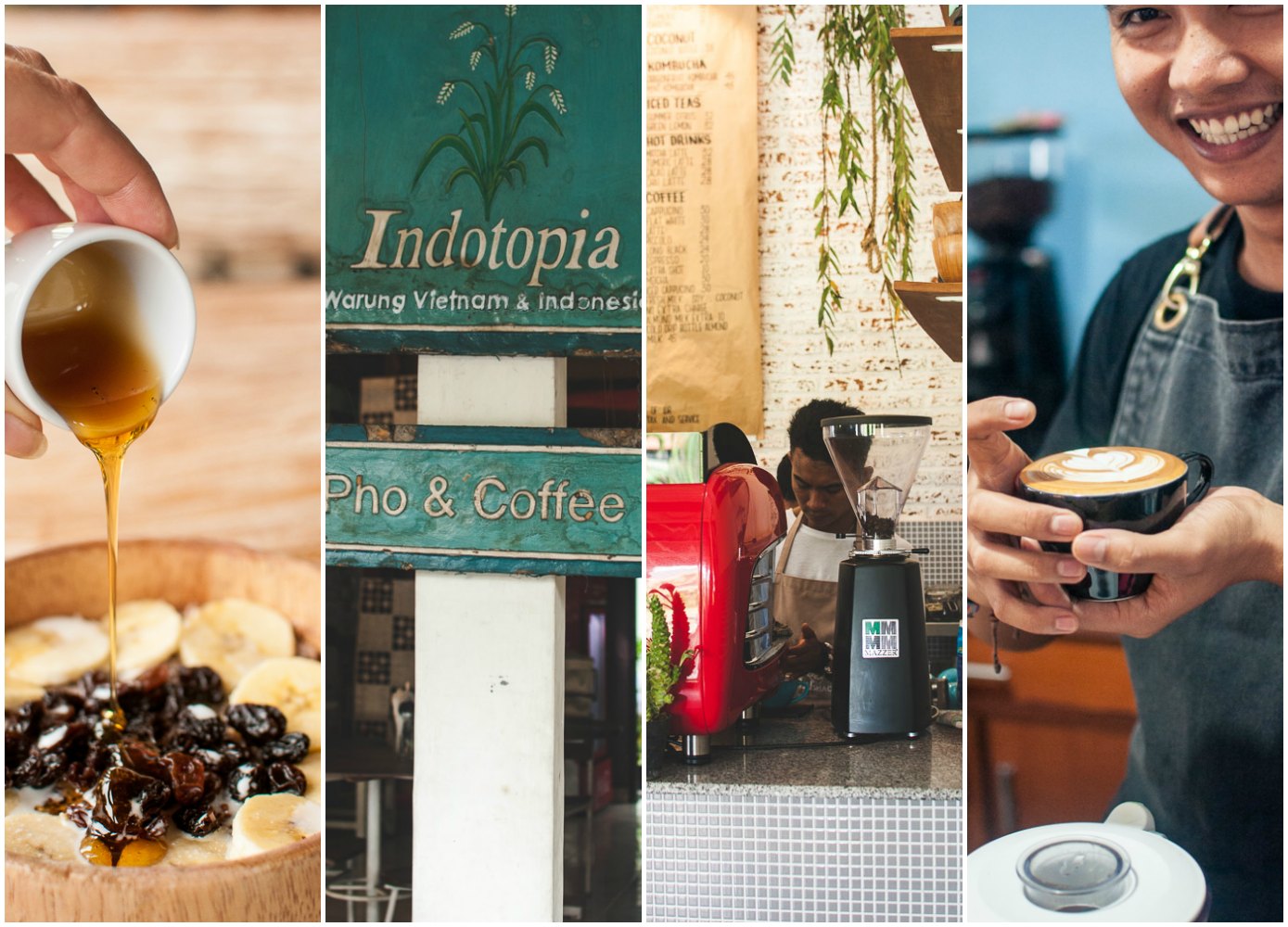 There are hundreds of cool spots in Ubud and Canggu and maneuvring your time to drink smoothie here, have coffee there, grab avocado toast elswhere might be challenging. However if you have a motorbike it is simply a nice idea to spend couple of days like that, planning your beach time or yoga between healthy meals in varied places. I had a lot of time on my own while at Bali, so I did peoplewatching, reading, writing and "doingnothing" while tasting what each of those more or less hipster places has to offer. Here is my list but don't make yourself limited to my reccos, there is too much to explore and choose from!
1. Dayu's Warung, Jl. Sugriwa 28X, Ubud.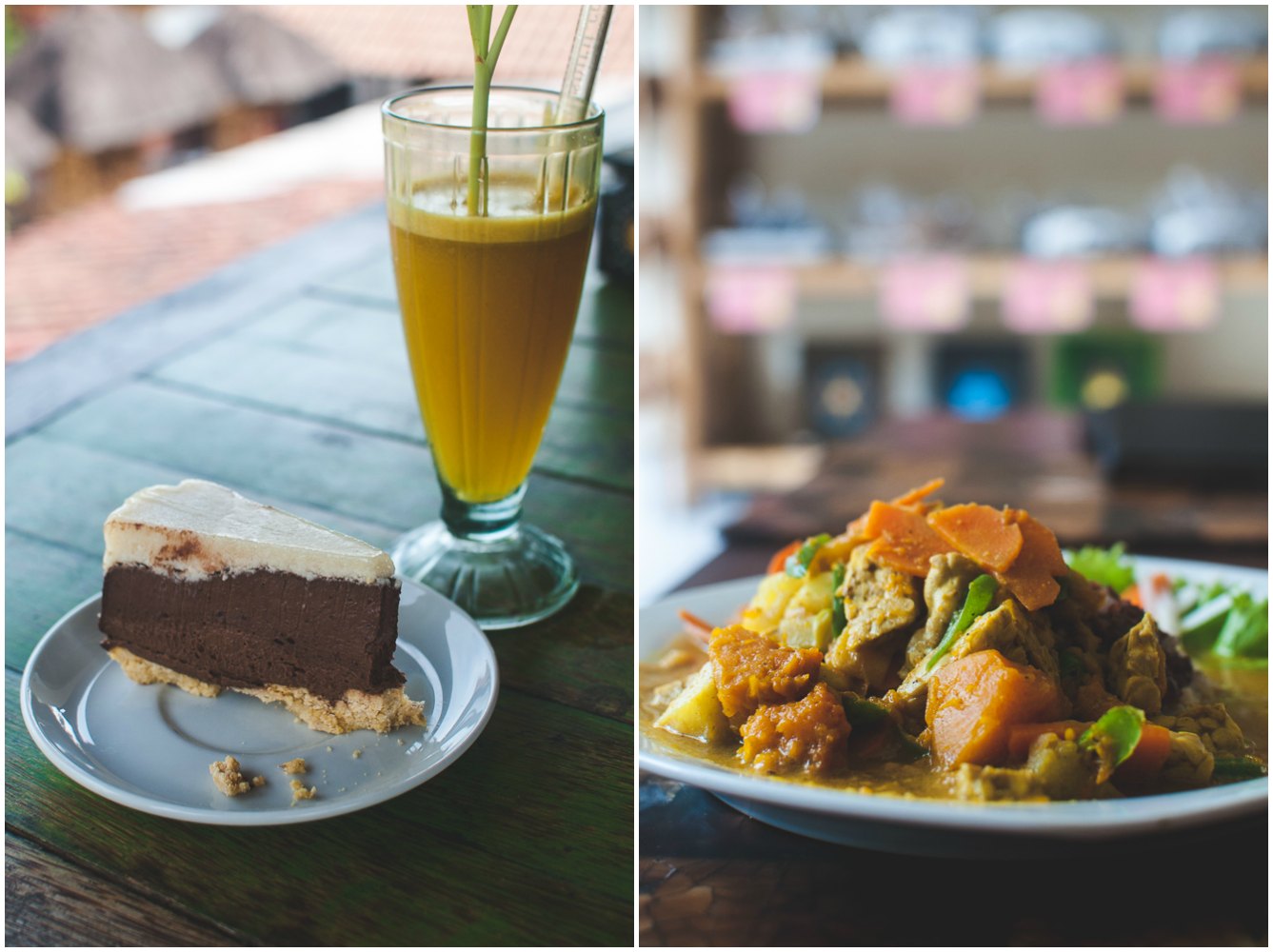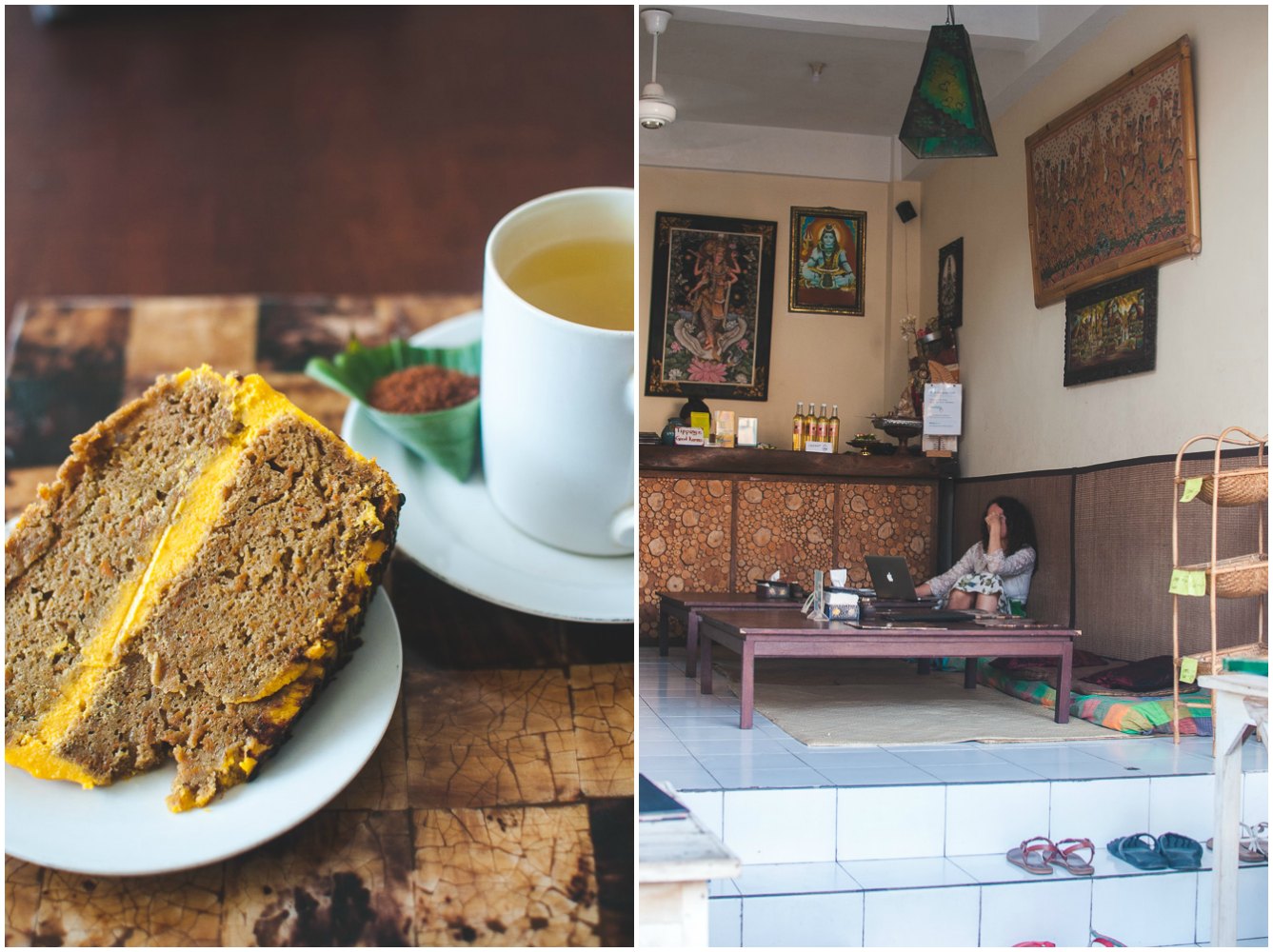 Lots of good, mostly vegan options in very moderate prices. Amazing raw & vegan cakes. Big list of veggie & fruit smoothies and juices. Big bottles of fresh healthy, clean juices to buy and take home with you.
2. Puspa's Warung, Jalan Gootama Selatan 22, Ubud.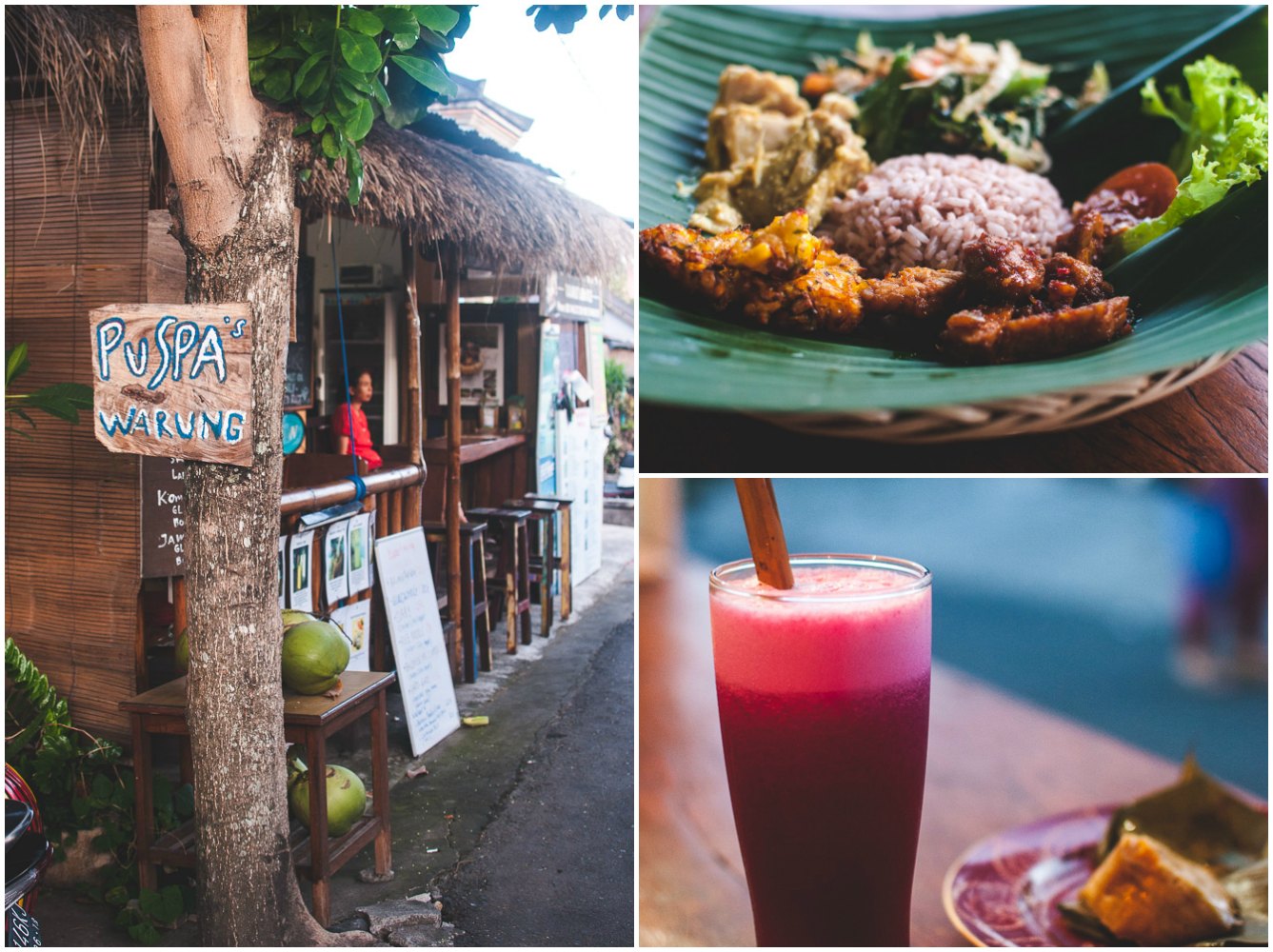 The owner, Puspa, is a beautiful, indonesian woman with contagous smile. She cooks the best gado-gado I had with an unique peanut sauce. The menu is short, delicious, fresh, and each meal comes in vegan version. It's also very fairly priced. Puspa sells huge, young coconuts so you can just sit, sip the rejuvenating coconut water and watch the world passing by.
3. Satu Satu Cafe, Jl. Raya Pantai Berawa 31, Canggu.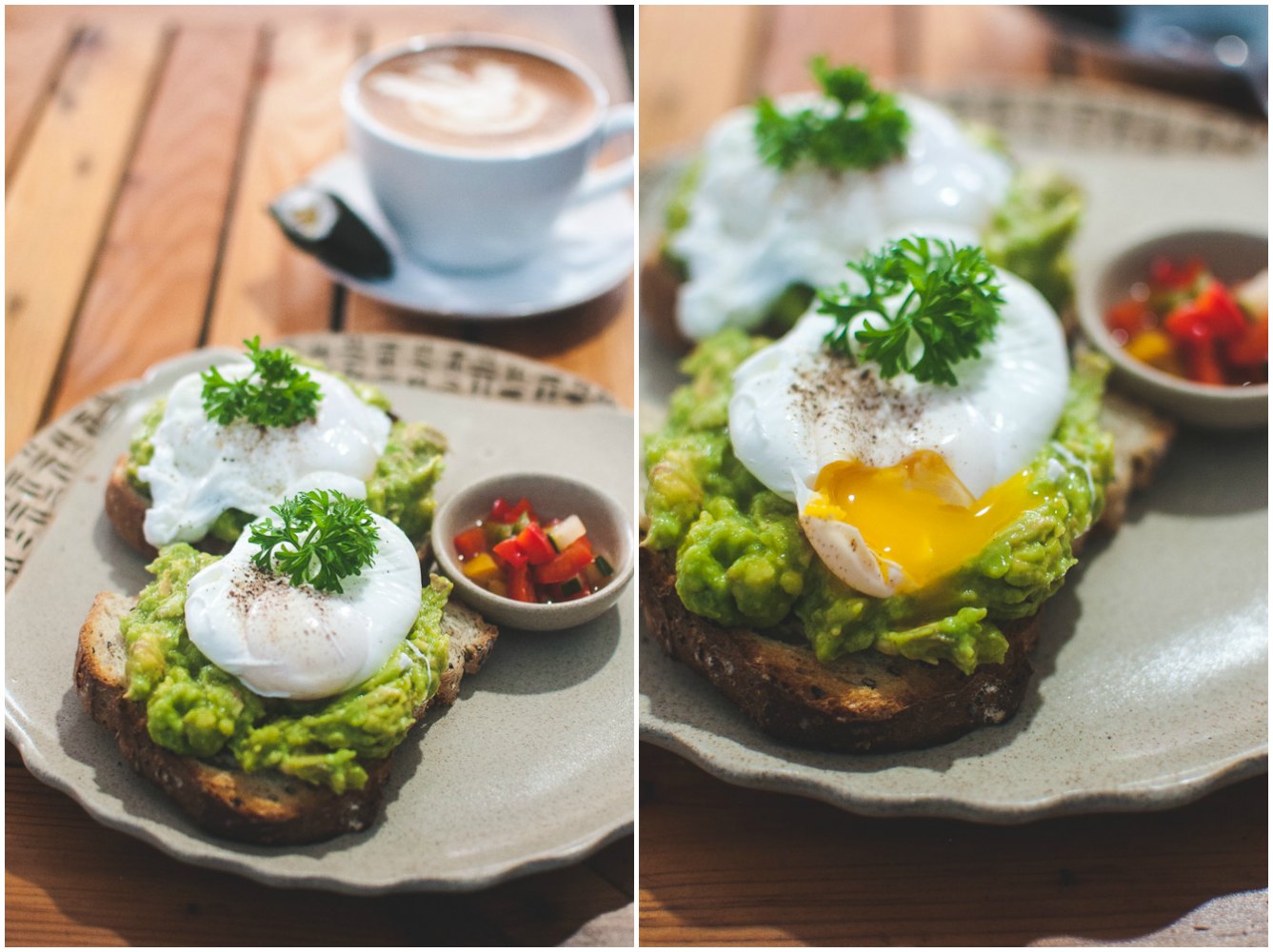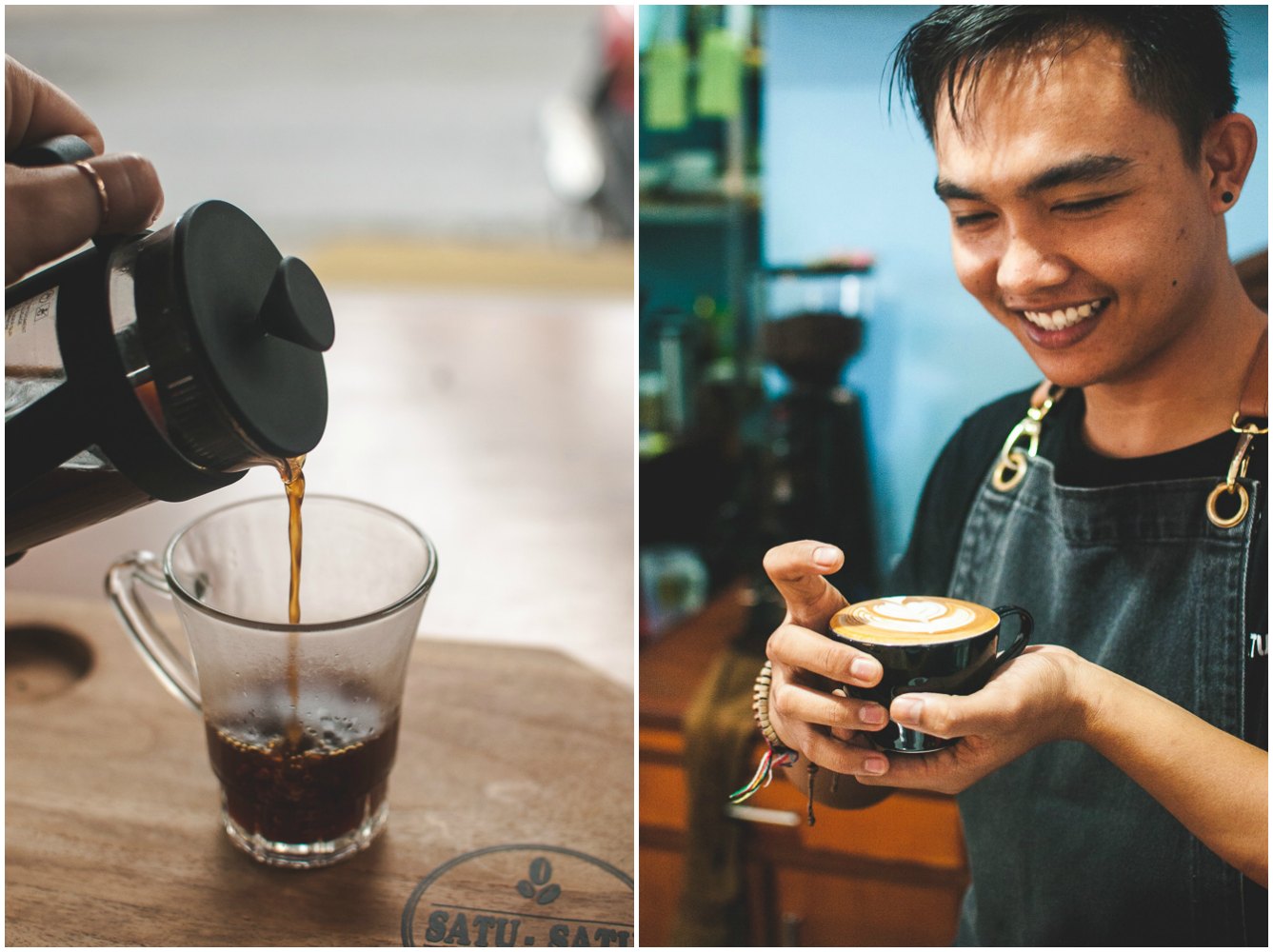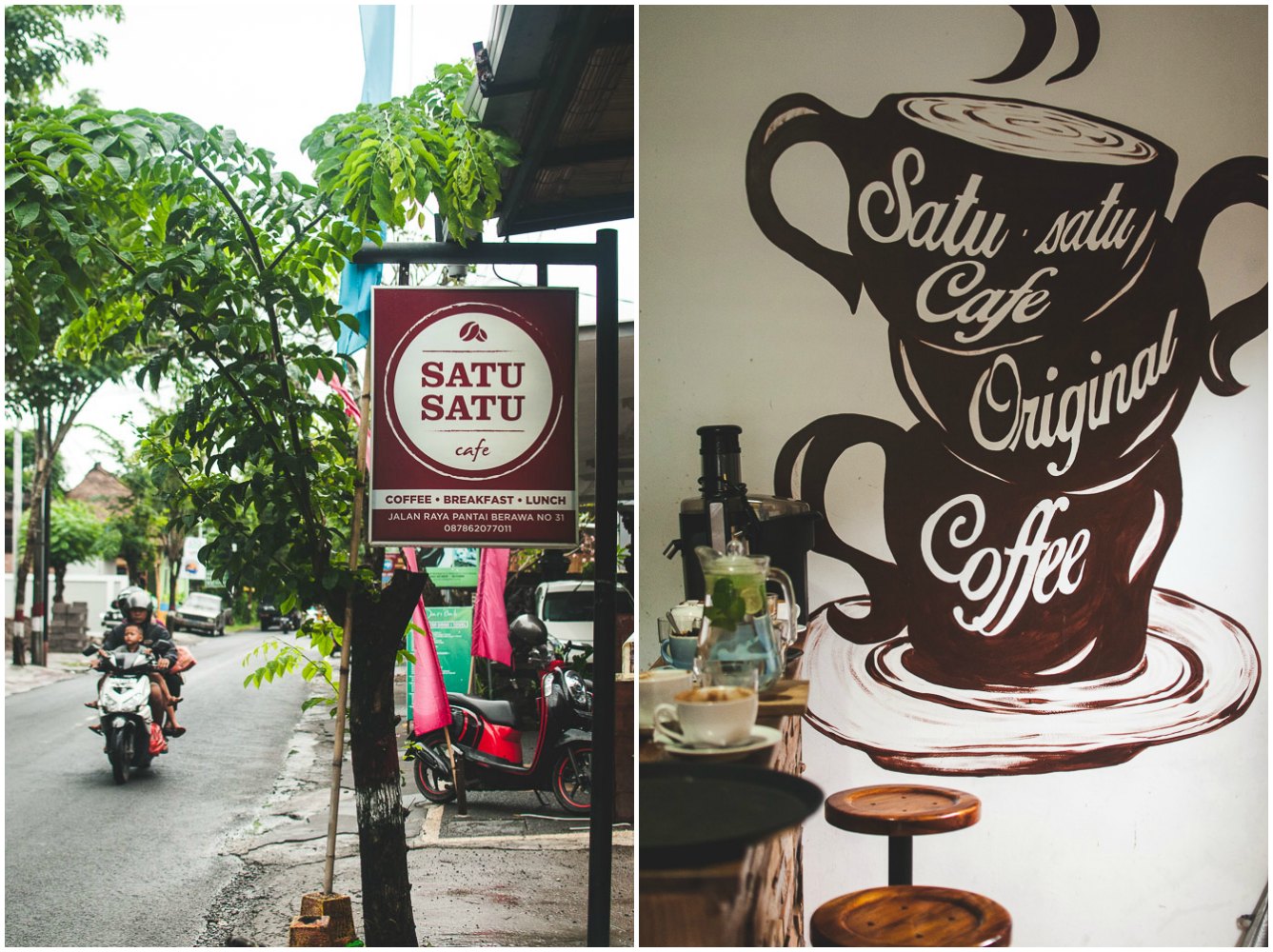 Great place to have coffee while at Canggu. The owner, Eddie is there most of the time taking care if his customers are happy and having a chat with everyone. You can have a plate of crunchy toasts with mashed avocado and eggs, a bowl of smoothie filled with seasonal fruits and a glass of kopi luwak and still have enough money to enjoy other pleasures of the city (which is not so easy when eating in most trendy places). During the coffee season they can even take you to their coffee plantation.
4.Betelnut Cafe, Jl. Pantai Batu Bolong 60, Canggu.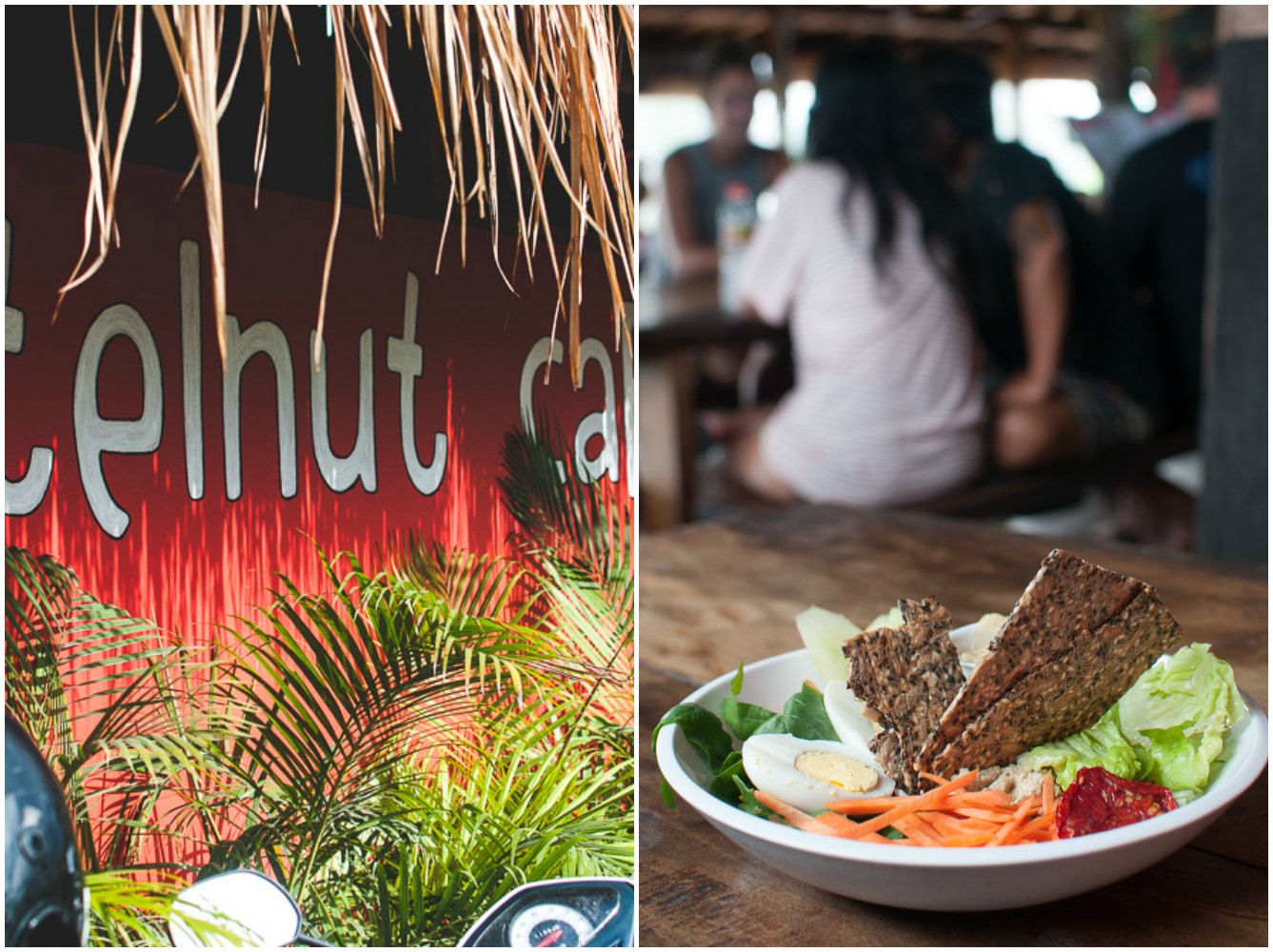 Located in the most hipster area of Canggu Betelnut is full of beautiful people that want to eat healthy and quality food (which doesn't necessarily mean vegan). Variety of breakfasts, lunches, burgers, tacos and smoothies for a bit bigger numbers on your bill.
5.Shady Shack, Jl. Tanah Barak No.57, Canggu.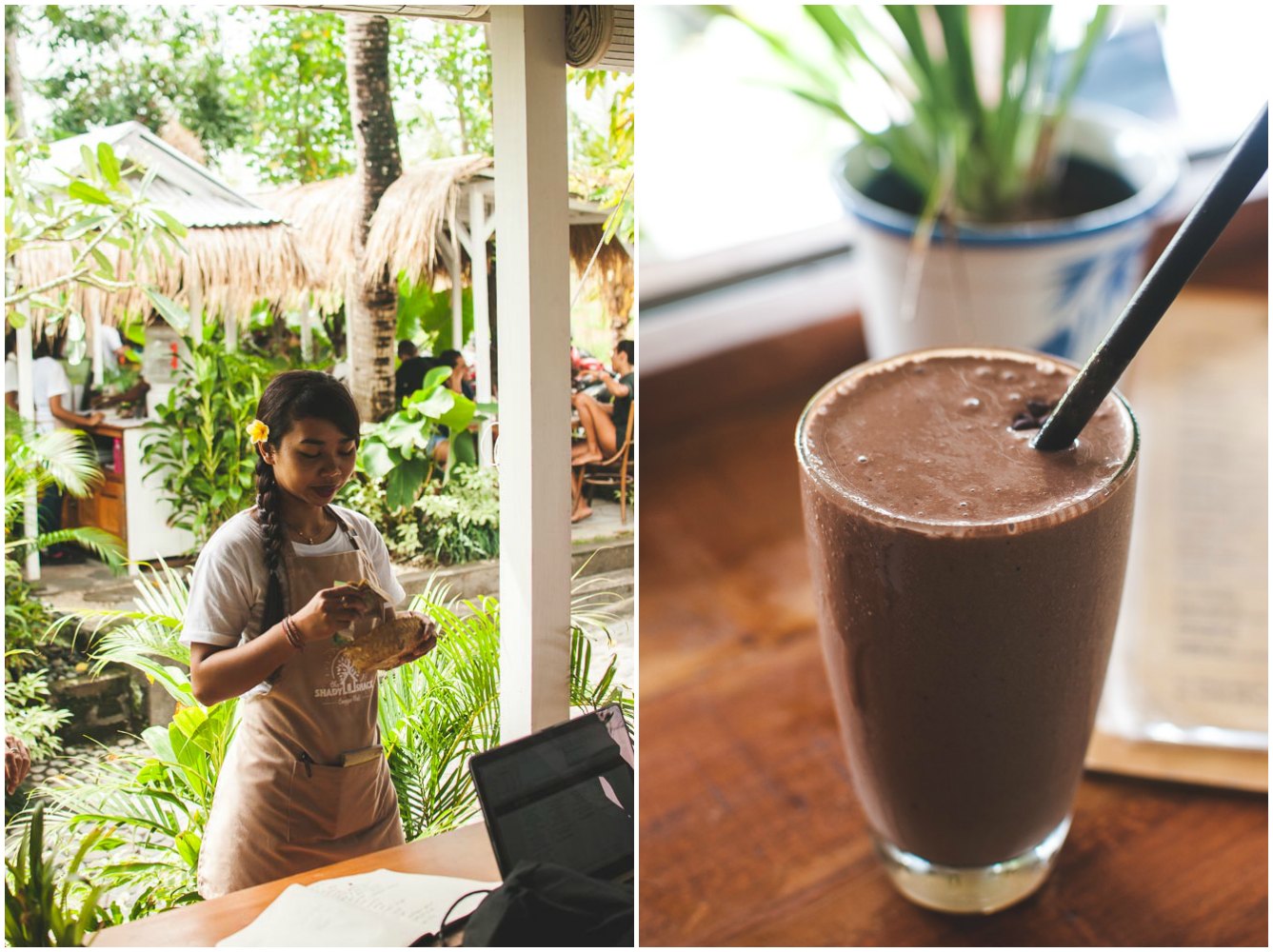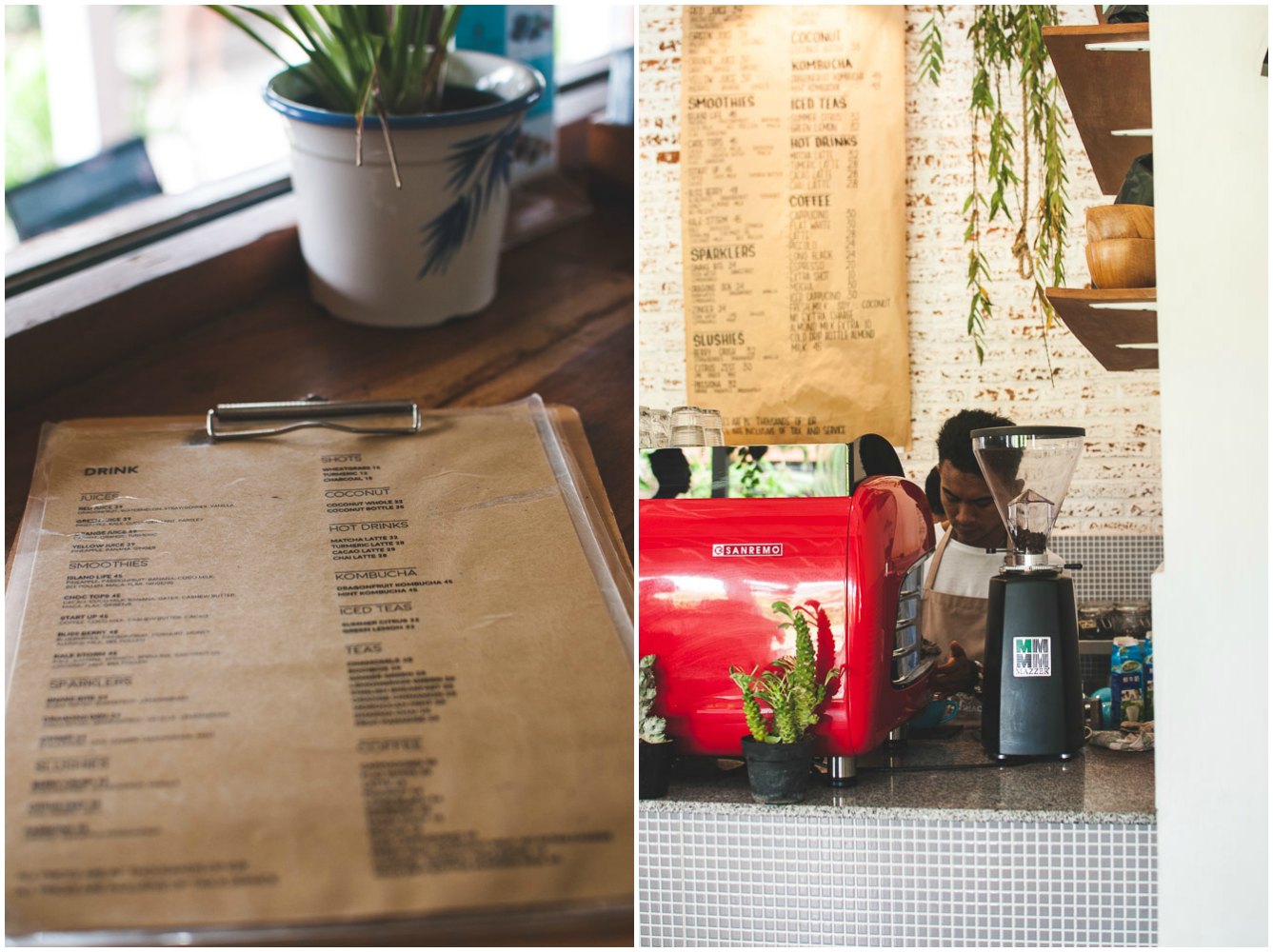 New, trendy place on the map of Canggu, a younger cousin of Betelnut, this place is the perfect spot for chilling and people-watching. You have this huge, juicy green garden with plenty outside tables that are occupied with a bearded man and long-haired woman with the biggest spectrum of tattoos, martens shoes, necklaces and neverending ideas for DIY t-shirts. Then there is big and bright interior with pretty wooden decor and
6. Eden Cafe, Jl. Pantai Batu Bolong 8, Canggu.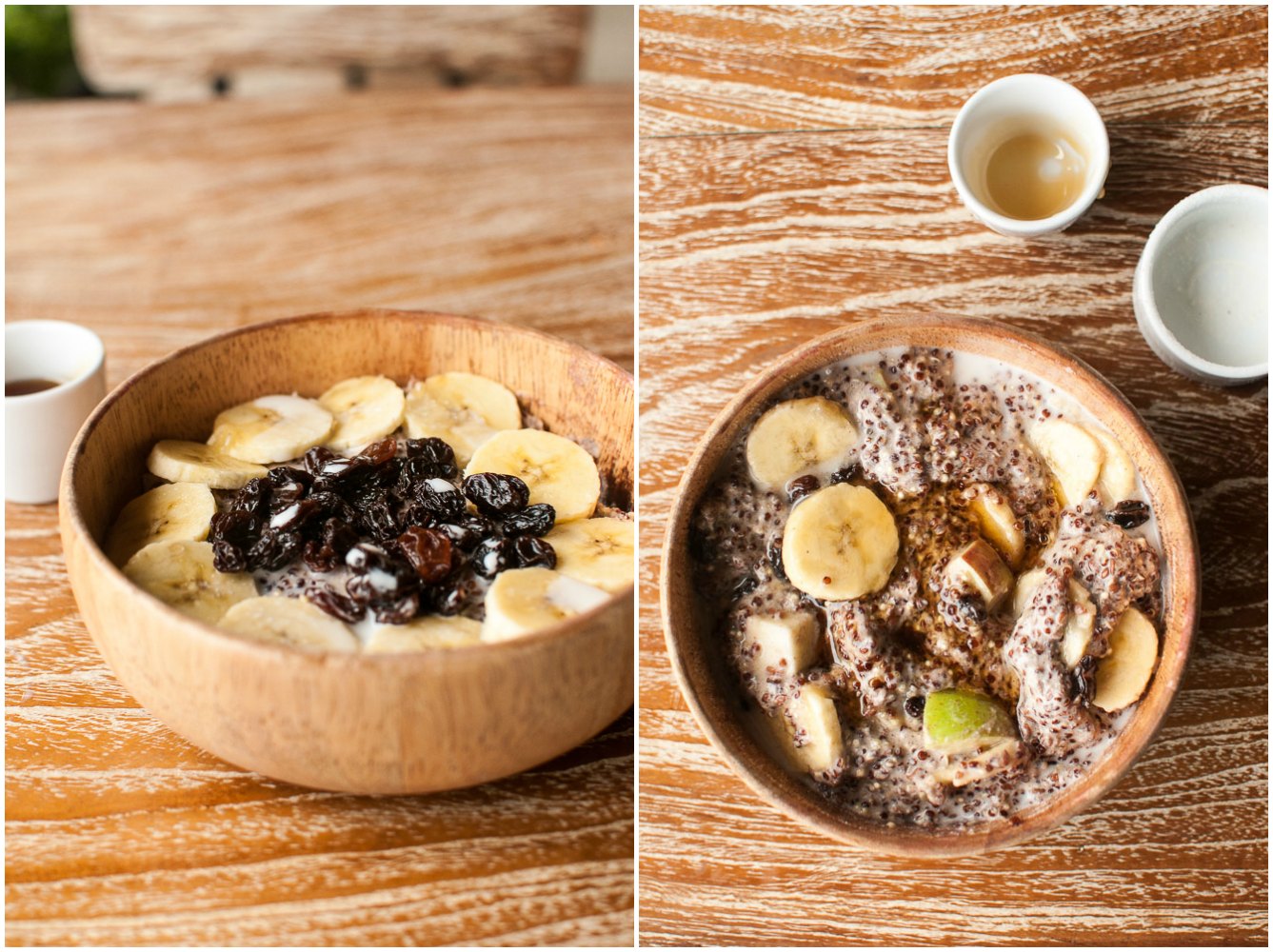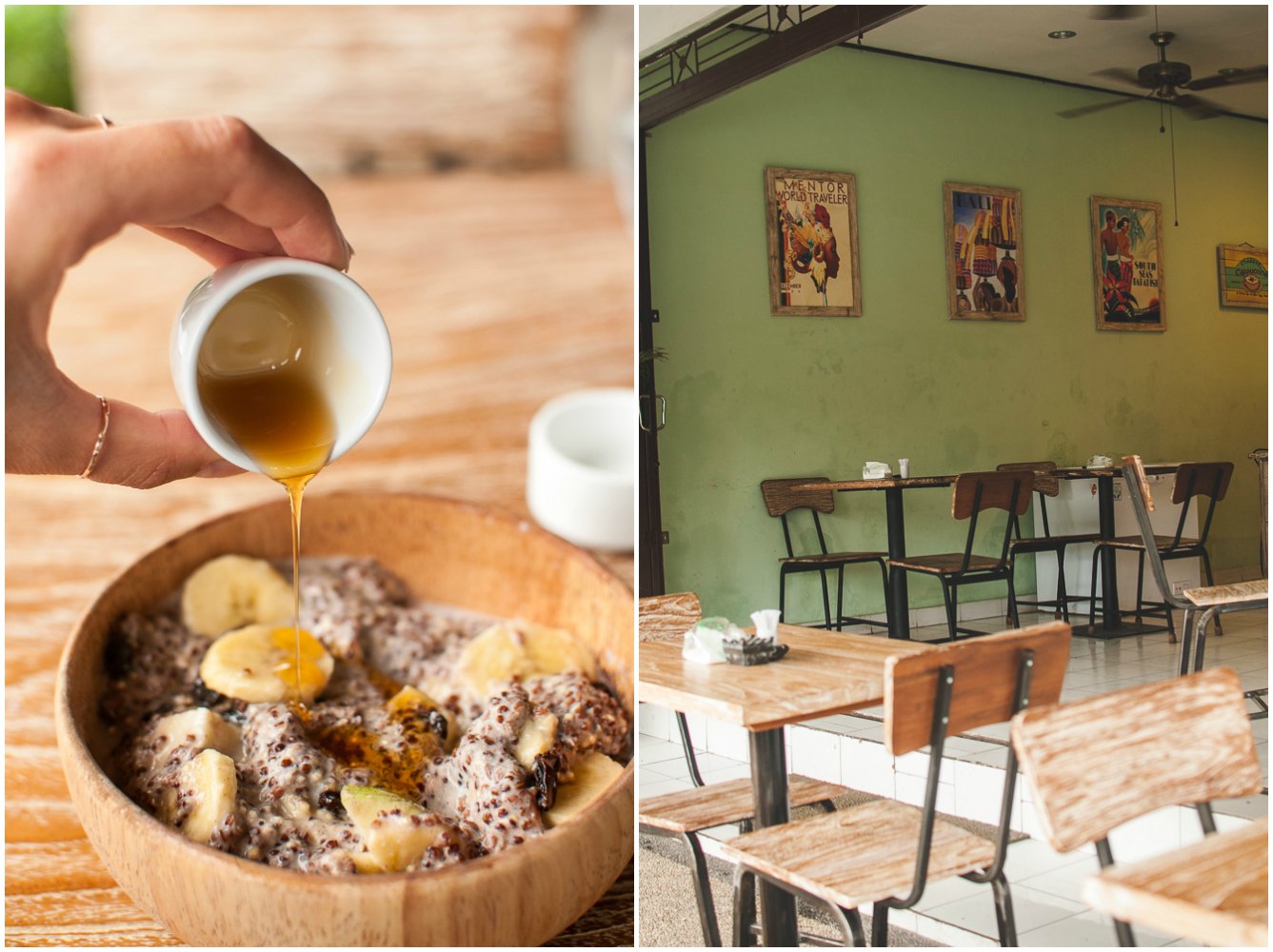 This one's a little more on the quiet side, so you can enjoy an early breakfast still wearing your pyjamas and feeling good about it. The quinoa&polenta porridge will make you the happiest person in the world. Luckily the prices will not ruin this feeling.
7. Indotopia, Jalan Pantai Berawa 34, Canggu.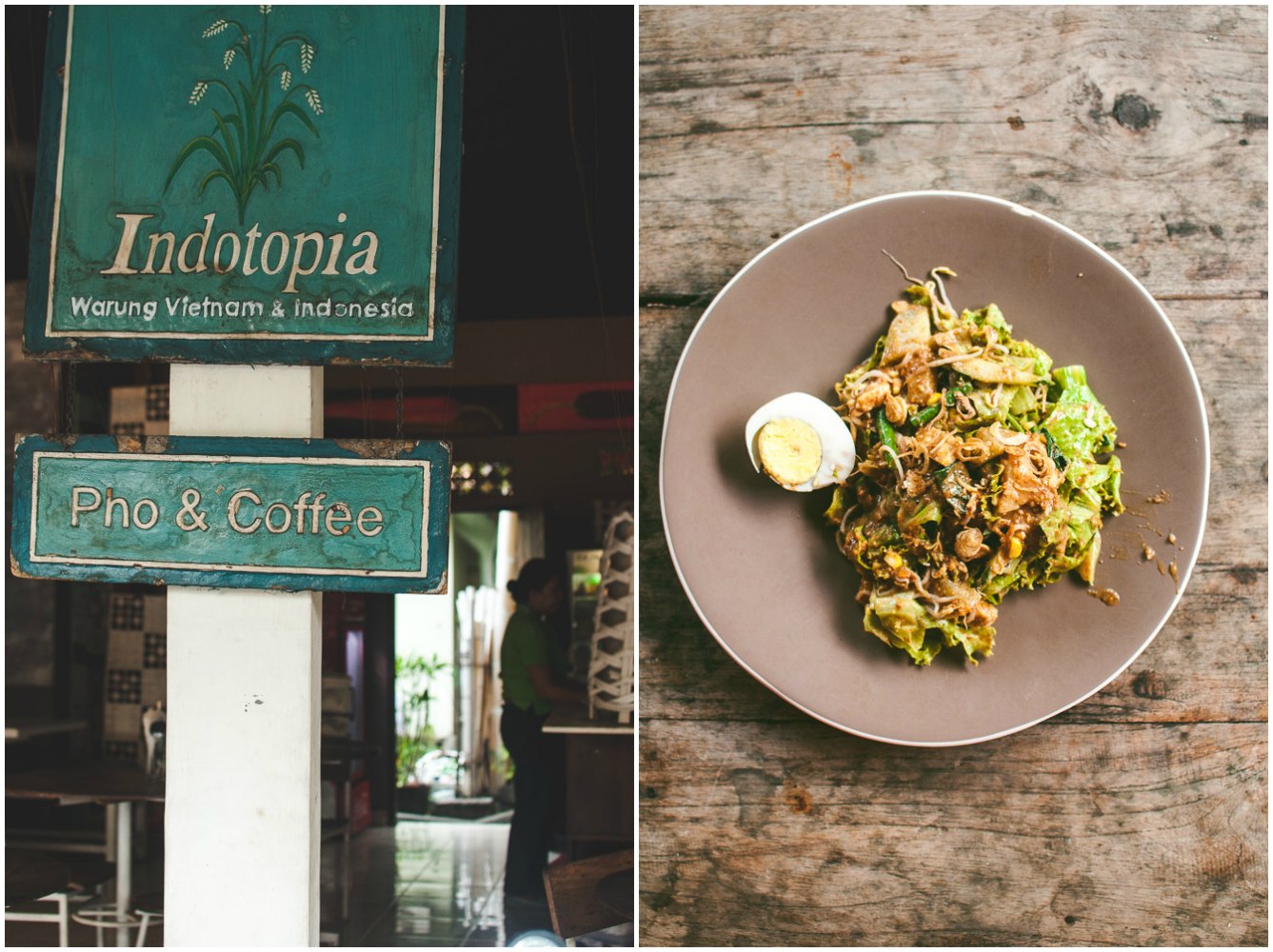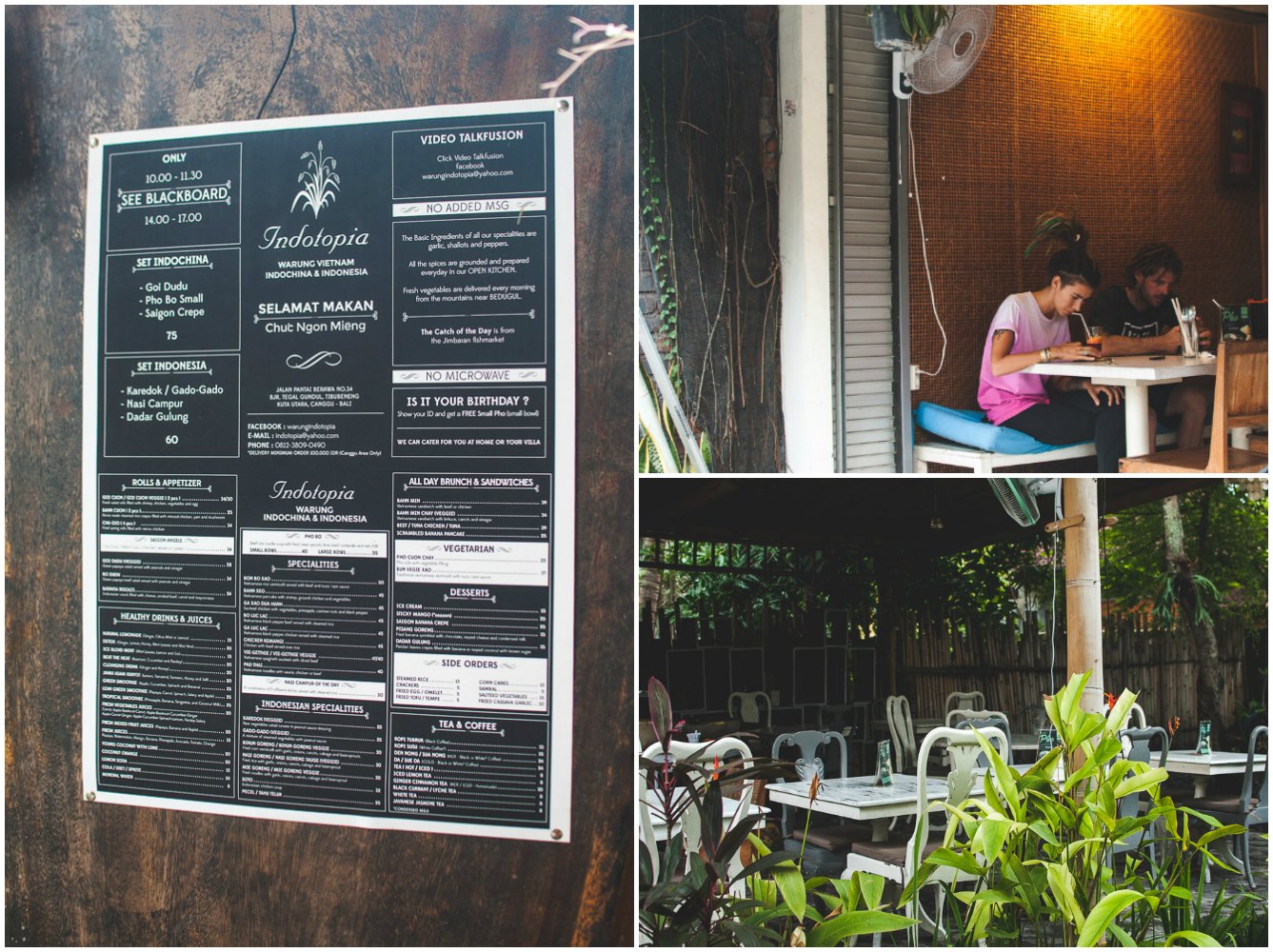 Indonesian eatery serving Vietnamese classics? Here you can have both – very decent gado-gado next to the pho soup. Shame to admit, but I didn't check out my favourite broth in the world, though I've read good comments and I will give it a try next time. Indonesian staple was great plus the place has nice, green garden in the backyard which can work as a hideaway with a book or your laptop.
8. Samadi Bali, Jl. Padang Linjong 39, Canggu.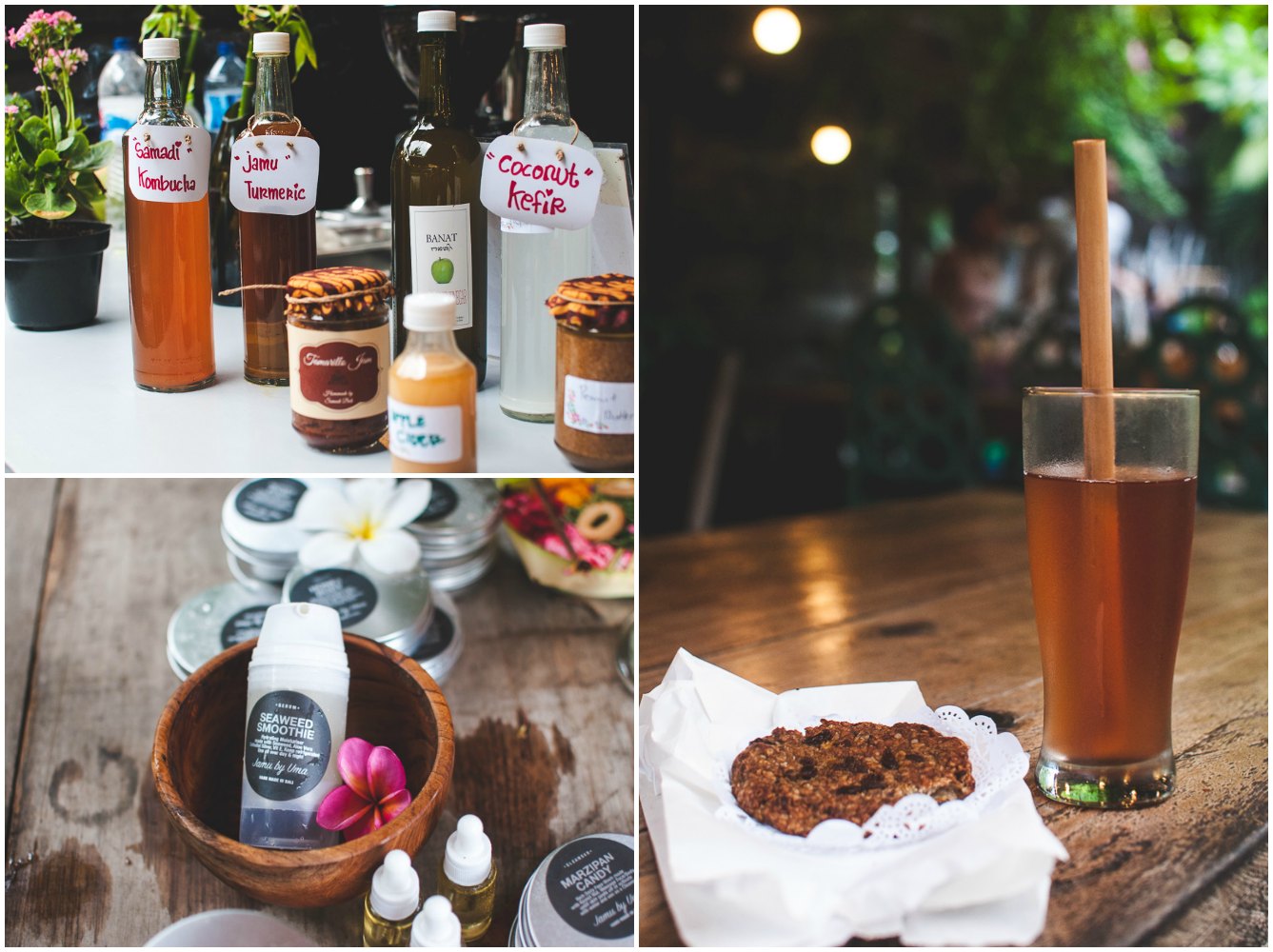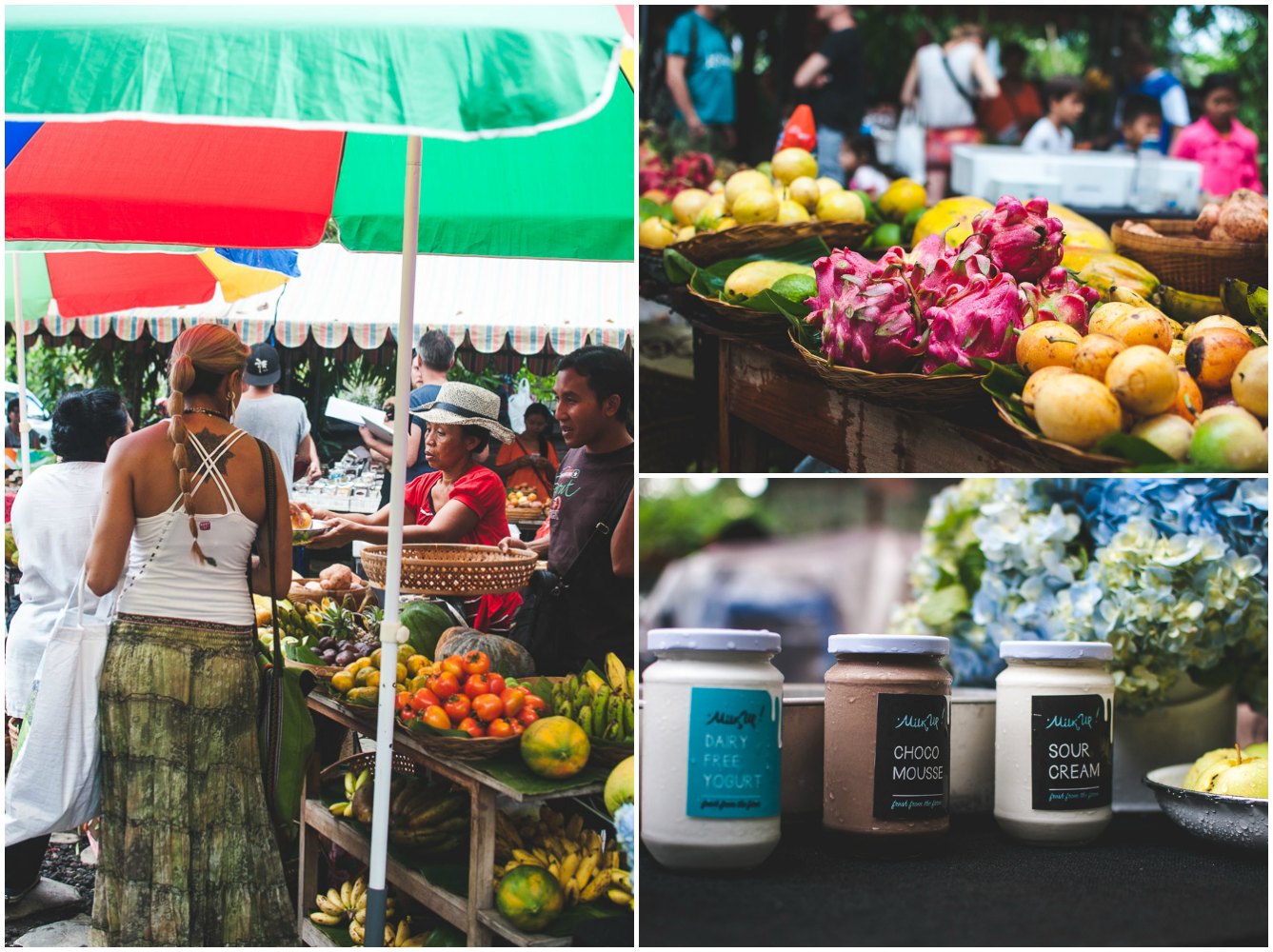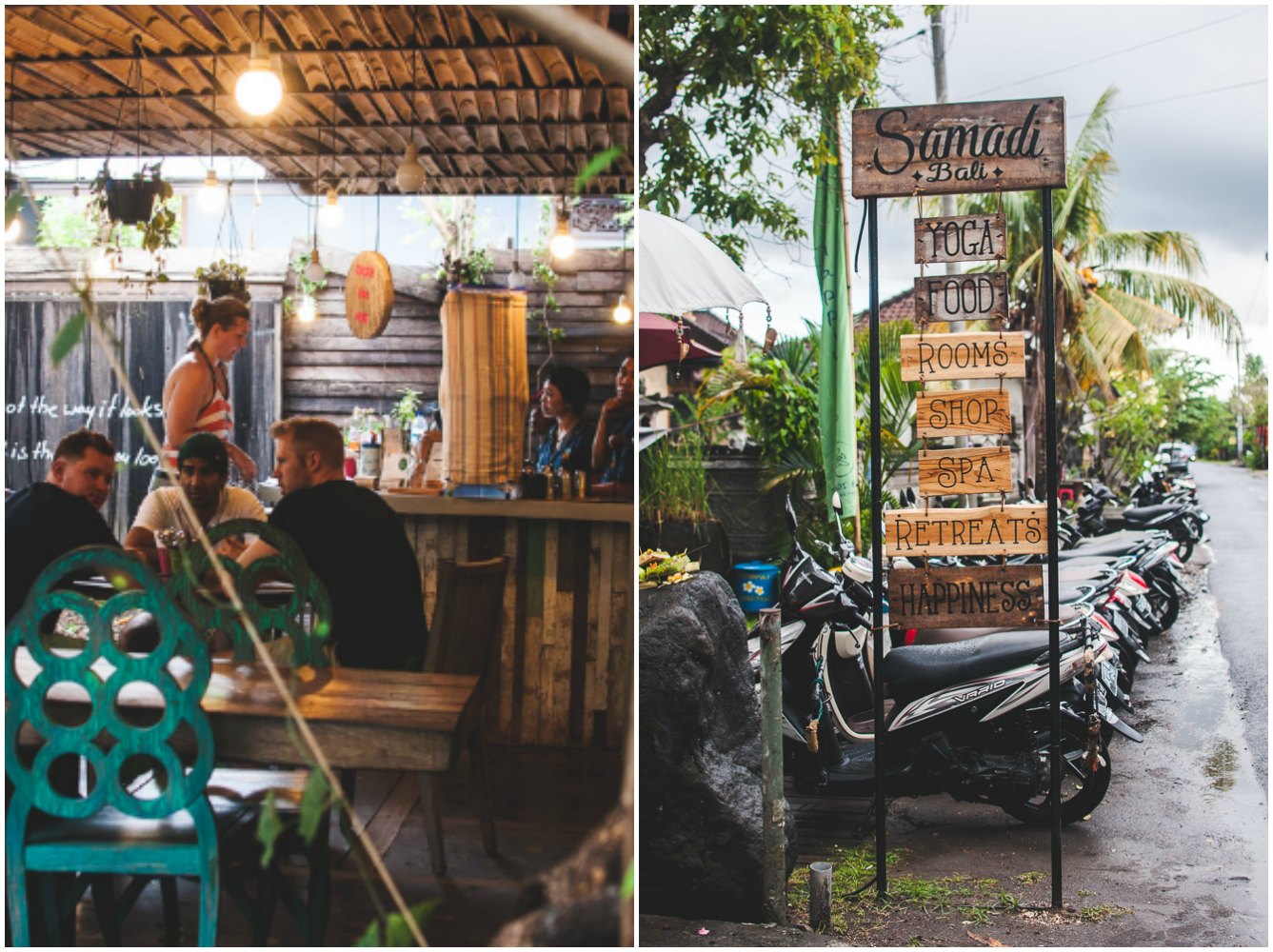 Definitely, a place to be, especially on the Sunday morning & afternoon when it holds Farmers Market. You can buy organic fruits and veggies, homemade bakery goods, drinks, dairy plus eco cosmetics and even some clothing or accessories. It's obvious that people enjoy being here, buying, selling, chatting and spending family time together. The cafe itself has everything you need to spend the whole day here – plenty of foods and beverages (from a selection of coffees through kombucha and coconut kefir to masala chai), friendly staff and beautiful setting in the lust, green garden.
9. Warung Vika, Jalan Taman Sari 100x, Kerebokan.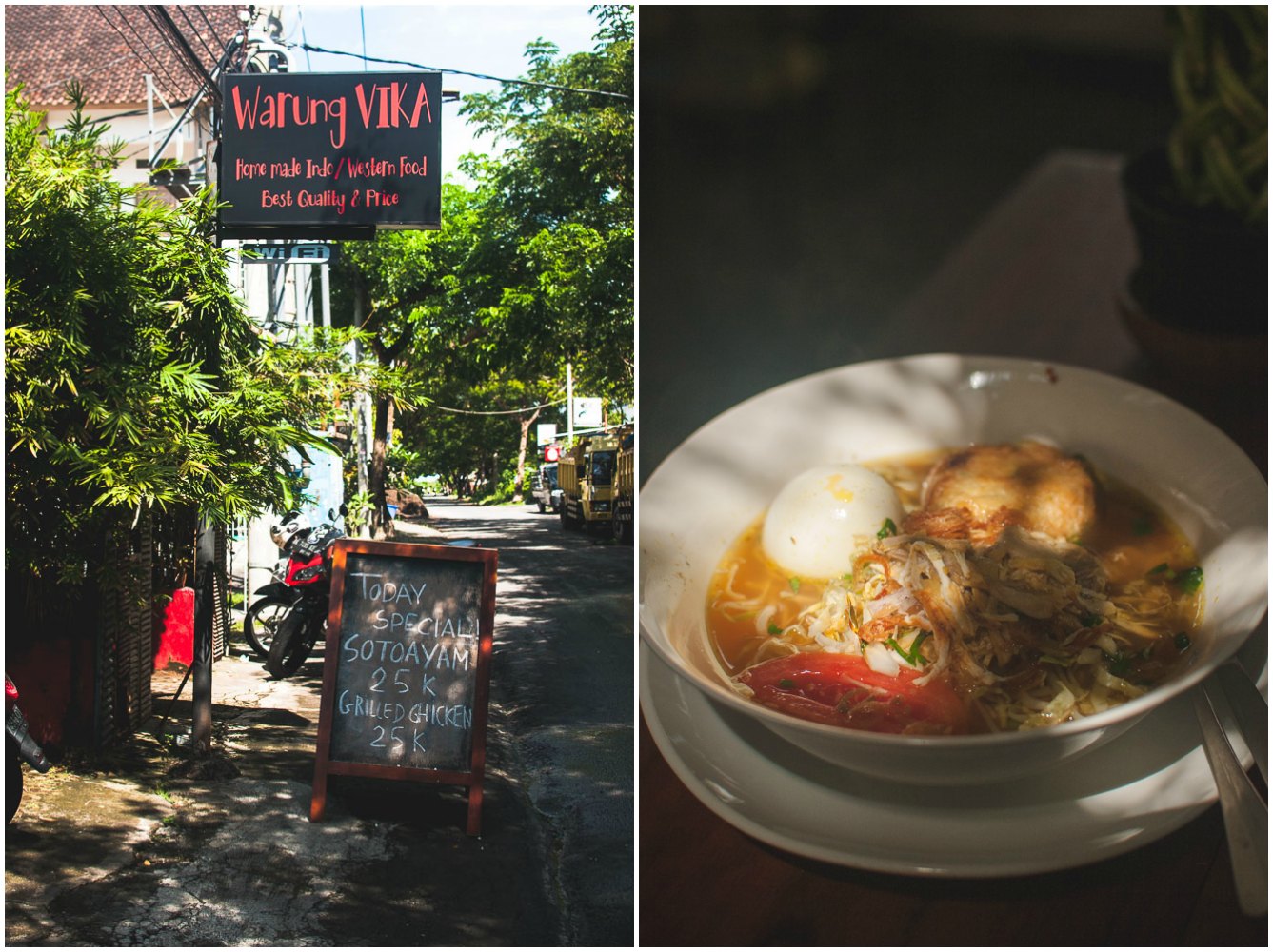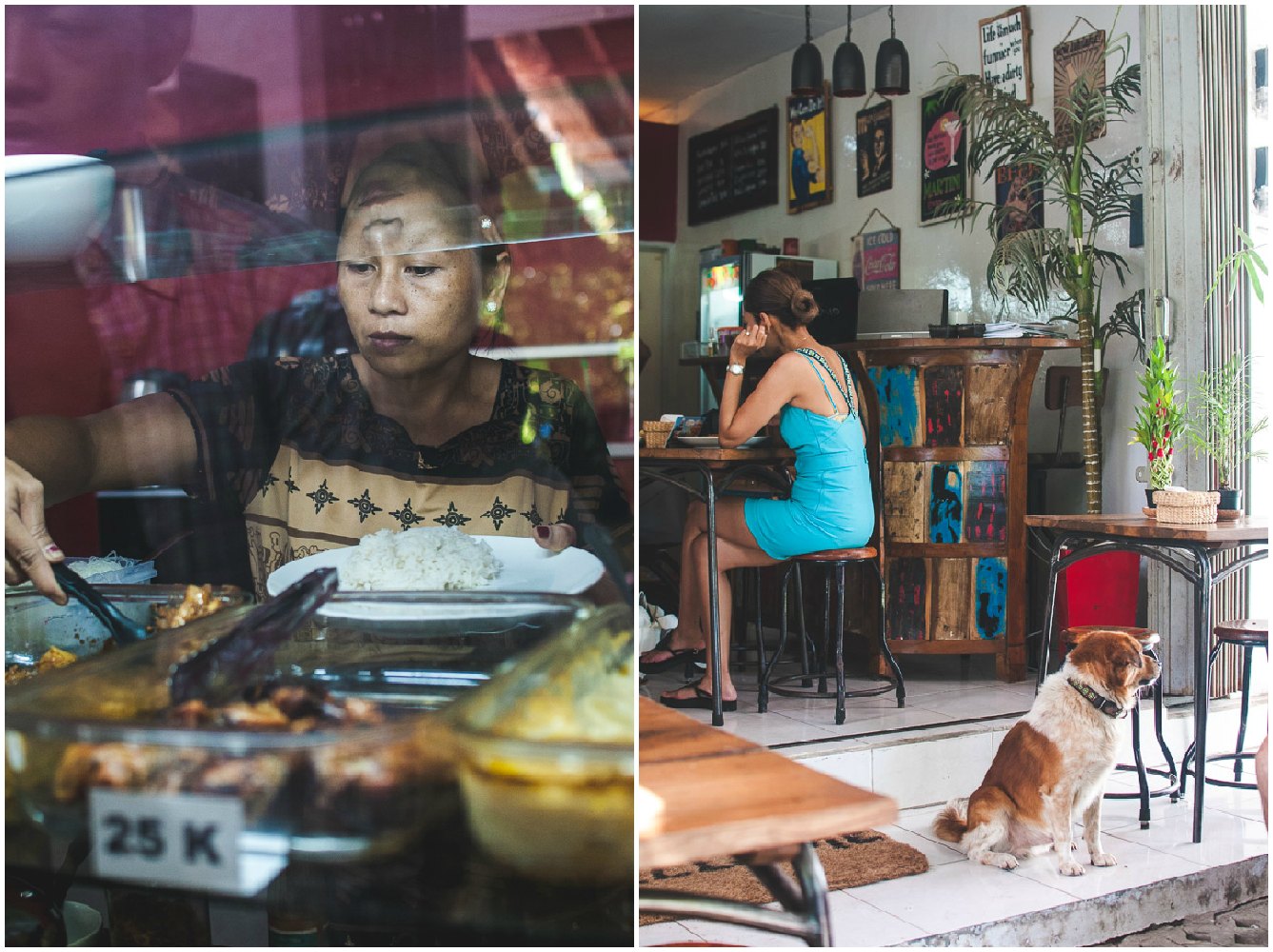 I came here for sentimental reasons, in search of the place where I stayed 5 years ago. It was still there and seeing it gave me a nice walk through the memory lane. The area changed since then, looks more civilized and inhabited and what is new is a lively warung, run by Indonesian-French couple. Vika is energetic and beautiful and they both with her French partner make this a cosy spot, chatting with guests and making sure both you and your belly are happy. Had a great soto ayam here and it seems there is always a lunch selection of both local and European dished in very moderate prices. Lots of people, funny dog and good vibe!
10. Serenity Eco Guesthouse & Yoga, Jalan Nelayan, Canggu.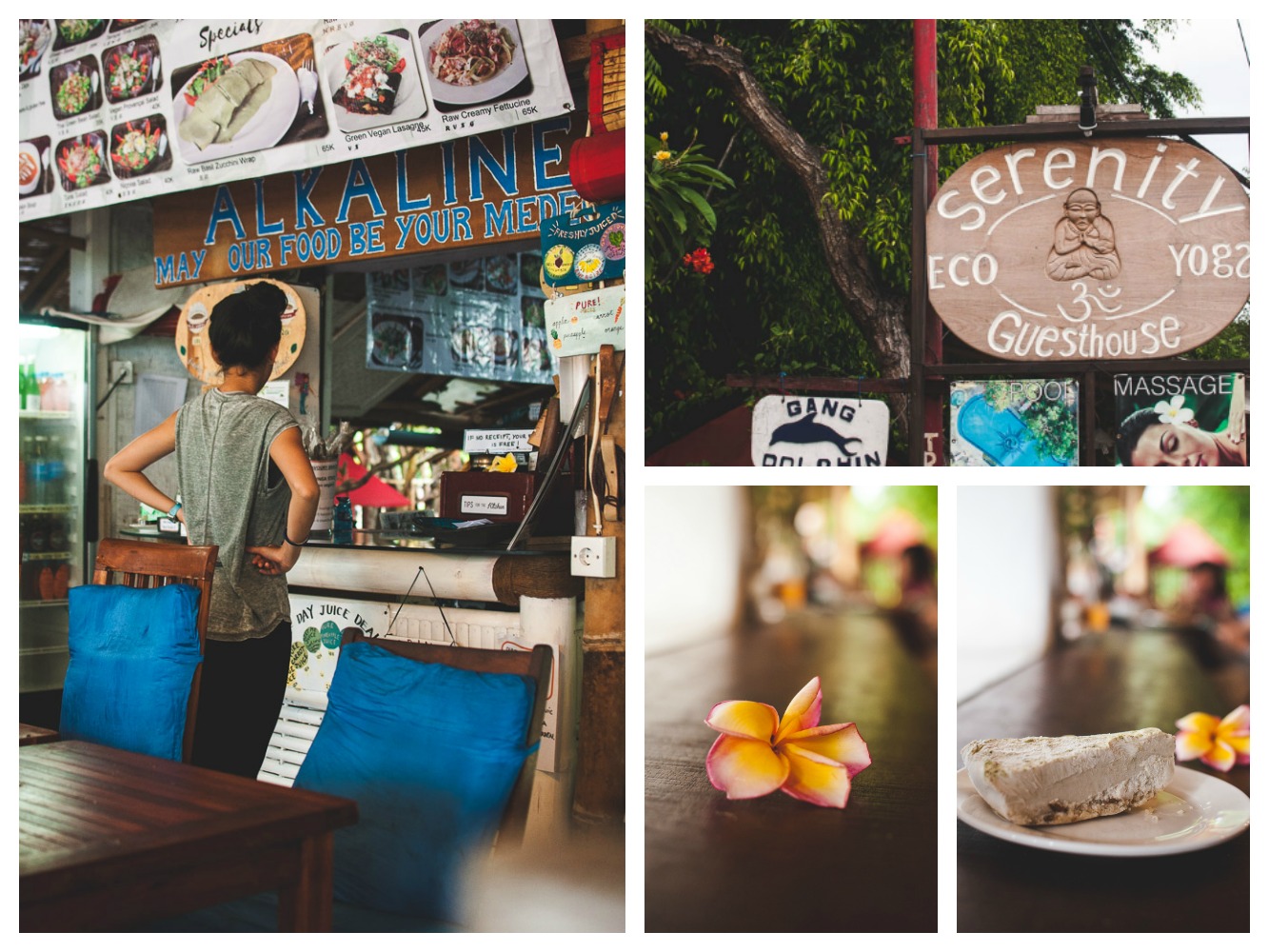 This place is a must if you're here for community and yoga. It is a hostel and a yoga centre and a healthy restaurant and a lounge area and it has the cutest, tiny swimming pool! You'll feel like visiting your friends in their hippie villa somewhere outside of town. Come for some twists and bends with lots of sweating involved, get a lecture about the relation between food and your body with health concerned Kirsten or just enjoy some 100% alkaline goodies at their cafeteria. The selection of cakes and sweets that are guilt free is tremendous!